Gruemonkey's interview with Dylan Playfair (The Order, Descendants 2 and 3)!!
---
Gruemonkey's interview with Dylan Playfair (The Order, Descendants 2 and 3)!!
---
Hello Grue-Lings,
   Today we bring to you a interview that I did with Dylan Playfair. He was born in Fort St. James British Columbia the son of Roxanne an entrepreneur & stay at home mother and Jim Playfair an NHL ice hockey Coach. Him and his brothers grew up playing hockey and traveling around the United States and Canada as their father coached various minor league teams on his way to the NHL.
He has had roles in: comedy series Letterkenny, Disneys' Descendants 2 and 3, and Netflixs Haters Back Off and Travlers. Roles ranging from a young man dealing with extreme adversity in "Never Steady Never Still" to producing and staring in political documentaries centered on youth voter apathy (The Drop). He plays the role of Robbie in horror film Still/Born. He also plays Clay in the horror thriller series The Order. Playfair began his career in film at the age of 19 after playing Jr. A Hockey in Canada. Here is my interview with Dylan Playfair: 
.
.
.
---
.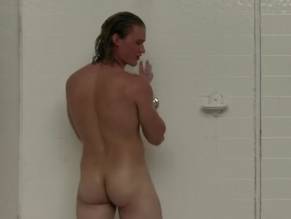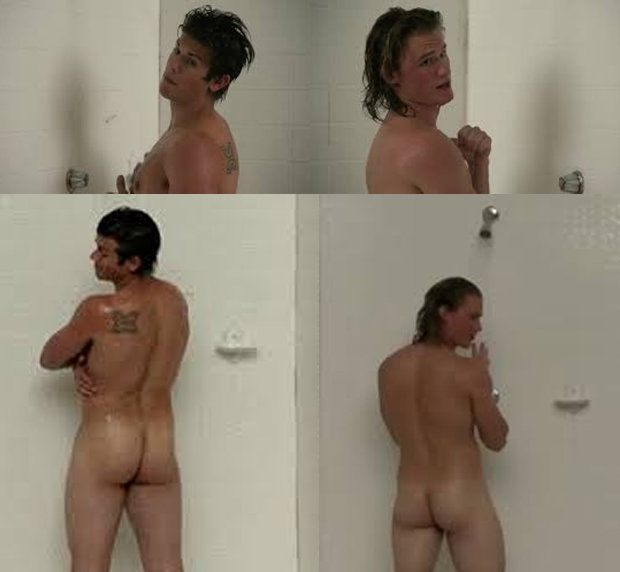 .
HELLTER: Hello Dylan. I am very happy to have you on Gruemonkey today as our guest. You are such an amazing actor. Thank you for joining us. How did you get involved with acting and what was your first audition and first ever role in the entertainment world?
DYLAN: Hey thanks Gruemonkey! Full disclosure… acting is my "cover" job. My true passion is my day job; selling paper in upstate New York. When my coworkers told me I was the most entertaining person at the water cooler I took it to heart, moved to the big city (Vancouver Canada). Plucked out of a Starbucks lineup an agent signed me on the spot and after only one black out mid audition I learned how to memorize lines and not pass out in-front of casting directors. From there I was cast hunky Man #1 in an Aj Woodworth music video titled 'See Through' for those of you who want to see a 19year old me with a slow mo hair flip. The rest of my acting success has been basically due to youtube tutorials.
.
.
.
HELLTER: Your big break came in the Descendants 2 as Gil. How did the audition process go and can you tell us about your character Gil?
DYLAN: My first real big break was actually in the 8th grade when I fell climbing school yard equipment fell from the top and broke my leg… that summer sucked. Descendants 2 was my second big break, which I actually booked during spring break. I better pump the brakes and answer the question. I actually auditioned for Descendants 1 and met the producers, Kenny Ortega and the fine people at Disney. Collectively they decided that I wanted to wait until Descendants 2 before becoming a Disney family member, by that time everyone was ready for Gil to come to life. They also made me dance. I danced well.
.
.
.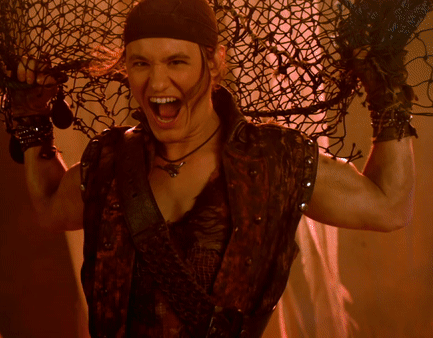 .
HELLTER: How are you and Gil alike and different?
DYLAN: Gil and I are both lactose intolerant. Gil still drinks milk. Dylan does not.
.
.
.
HELLTER: Any fun stories you can share with us on the set from Descendants 2?
DYLAN: One time Thomas Doherty and I pretended we were pirates on a ship and for 4 months we dressed like pirates and had choreographed sword fights with Mitchell Hope, China Anne McClain, Dove Cameron, Booboo Stewart, Cameron Boyce, and Sofia Carson… it was hilarious. People really loved it. 
.
.
.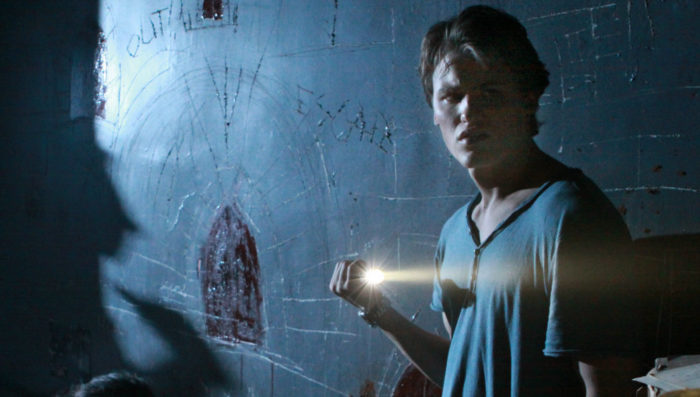 .
HELLTER: Some actors I really like are the late Cameron Boyce, Booboo Stewart, Mitchell Hope, and Thomas Doherty. How was it like working with all of them for this film and are they really fun to be around?
DYLAN: Dude! Those are some of my favourite actors too! Also, Jared Keeso, Andrew Herr, Tyler Johnston, Michelle Mylett, Nate Dales, K. Trevor Wilson, Evan Stern, Jacob Teirney, Mark Forward, Lisa Codrington, Dan Petronijevic, Joel Gagne, Kaniehtiio Horn, Jake Manley, Sarah Grey, Jedidiah Goodacre and Adam DiMarco… I digress, they were all amazing to work with. To date I've only worked with one ass in my life… I forget the name of that person.
.
.
.
HELLTER: Can you tell us about your character Trevor Thompson in Grave Encounters 2?
DYLAN: Trevor was a scared little frat bro who wanted to help his friends for some extra credit. He was a nice kid who went ghost hunting in the wrong hospital. He should have never trusted Richard Harmon. 
.
.
.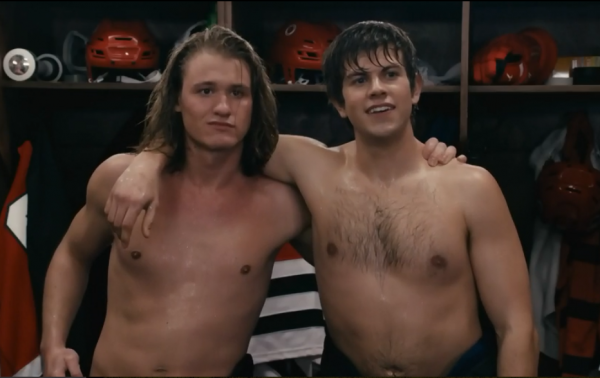 .
HELLTER: What was your favorite scene and favorite kill from Grave Encounters 2?
DYLAN: My favourite scene was for sure the ghost grab scene when Trevor gets grabbed by the ghost through the door then chases the gang through the hospital until exploding at the front door into a cloud of dust all over the kids as they run out. That was awesome. When Alex uses the camera to kill Jennifer, that was dope.
.
.
.
HELLTER: Did you get really scared at any time while filming or being on set for Grave Encounters 2?
DYLAN: We filmed on location at Riverview mental hospital in abandoned tunnels used to transport mental patients from building to building…. in the 1900s so yea. I was afraid. All the time. The ghosts didn't help.
.
.
.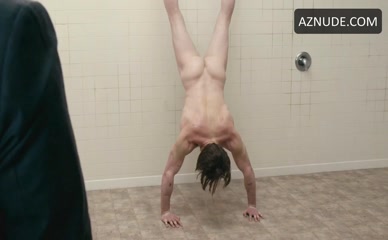 .
HELLTER: Were you excited when you got the role of Clay for the hit Netflix series The Order?
DYLAN: I was hoping to hear back from Marvel as I was on hold to play Thors younger, but equally handsome younger cousin, so when that fell through yes I was happy to be working on the Order. Seeing that the show is now a huge success makes me feel better about not being Thors kid brother.. or cousin or whatever.
.
.
.
HELLTER:  How was it like working with Jake Manley on set for The Order?
DYLAN: Jake Manley is a picturesque human with a heart as pleasing to be around as his well chiseled features. We had lot of fun on set too with laughing and conversations et cetera.
.
.
.
.,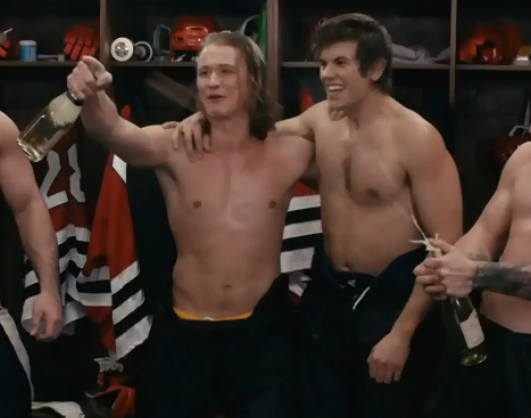 .
HELLTER: What was your best moment from being on The Order?
DYLAN: Honestly, on day one, I found out catering had a juicer on the food truck. That was pretty awesome. As for the filming? All the days filming were sweet, Dennis Heaton was a blast to work with and created such a fun place to create. I hope there's a second season in need of a Golum.
.
.
.
HELLTER: Anything else you want to discuss and promote and anything you can tell us about Descendants 3?
DYLAN: Heck yea, D3 is going to be three times as fun as D1 and three times as new so I encourage to 3 times over to see it. Also, Letterkenny is on Hulu for my American friends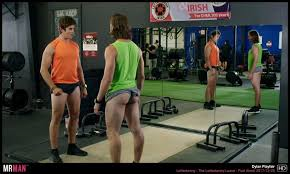 and Crave for my fellow Canadians. Note Letterkenny is not Descendants or The Order, these are all different shows but I encourage you to see them all. Also, Odd Man Rush will be coming out next year-ish, but if you follow me on instagram or twitter you'll know exactly when all the fun things are out so you'll never have to guess again! @DylanPlayfair
Thank you so much for joining us today on Gruemonkey. Appreciate it. Thank you! Cheers my friend. 
.
.
.
---
.
.
.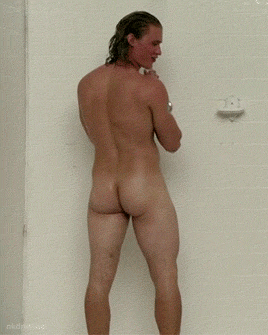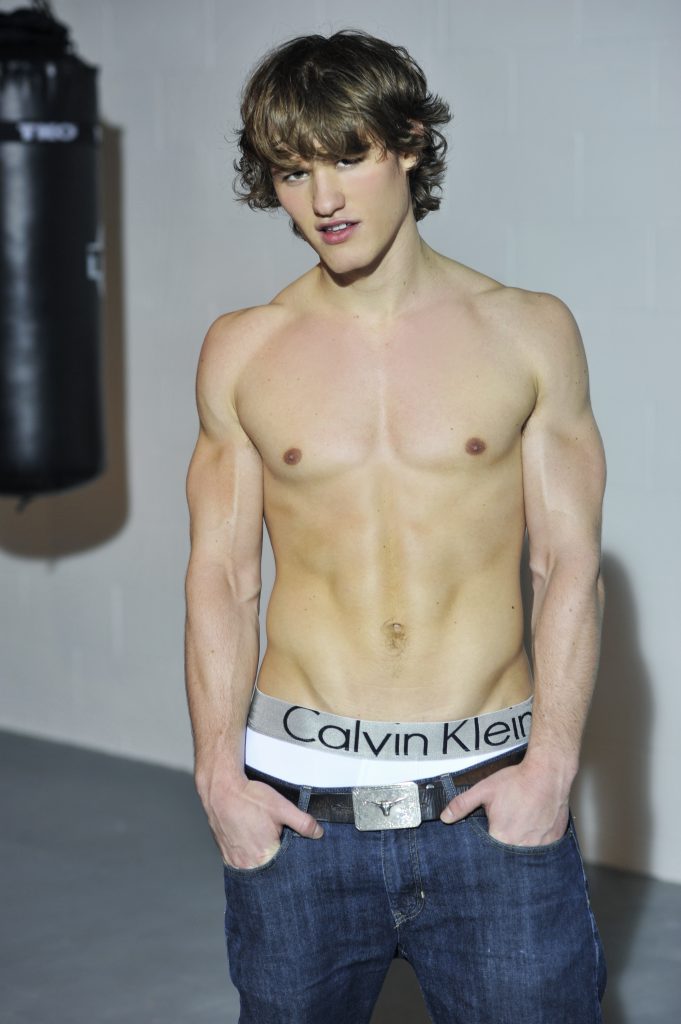 ---