Gruemonkey's interview with Zac Siewert (The Magicians, Dead Pool 2)!!
---
Gruemonkey's interview with Zac Siewert (The Magicians, Dead Pool 2)!!
---
Hello Grue-Lings,
Today we interview the talented Zac Siewert. Zac Siewert is a professional actor, dancer and Joey award nominee. Zac's credits include upcoming CW shows, Disney/Marvel, and voicing the character of Miles Morales/Black Spiderman on the Marvel series shorts. Zac also interns on different dance projects for renowned Choreographer Paul Becker on series and movies like Once Upon a Time, Riverdale, Wreck It Ralph 2, Deadpool 2 and Good Boys. He had 2 nominations:
2018
The Joey Awards, Vancouver
Nominated, Joey Award
BEST ACTOR IN A LEADING VOICEOVER ROLE for Marvel Super Hero Adventures (2017)
Marvel Superhero Adventures
.
2014
The Joey Awards, Vancouver
Nominated, Joey Award
Young Actor age 10-19 in a Music Video for This Christmas Time (2013). 
.
Here is my interview with Zac Siewert:
.
.
.
---
.
. .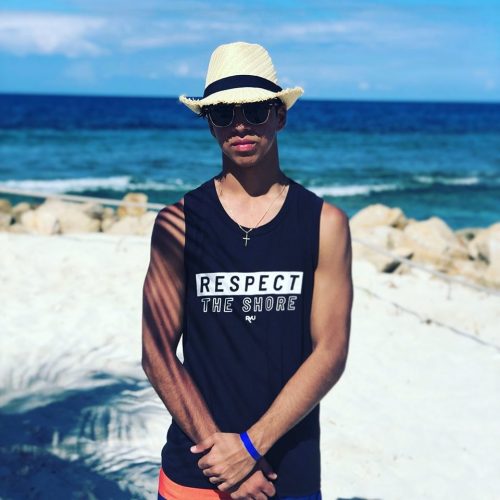 .
HELLTER:  Hello Zac and welcome to Gruemonkey. Thank you for joining us today. How did you get involved in acting and why did you decide to be an actor? 
ZAC: Thank you so much for taking the time to chat with me! The story of how I became an actor is actually pretty random! When I was 4 years old, my dad was walking my younger brother and I past a movie set in Vancouver. As we were walking, a lady from the crew came over to my dad, and asked if we had an agent. We didn't at the time, we had no idea what an "agent" was, let alone what the acting industry was like. However, she said that we were both adorable and that we had a good look. Without much knowledge about the film and television industry, my parents signed us with an agent and I have been an actor ever since! I am very thankful that my parents were there to guide me through navigating a career in film and television! 
.
.
.
HELLTER: What was your first acting gig that you got and how nervous were you?
ZAC: The first acting gig I got was a Zumba commercial. For the audition I had to dance in front of a bunch of adults, including my dad and brother who were auditioning as well. When I found out I booked the commercial, I was super excited! It was such a great experience that was full of dancing and lots of fun! Another thing that made that job really special was that my brother got to play a part in my scene as well! 
.
.
.
..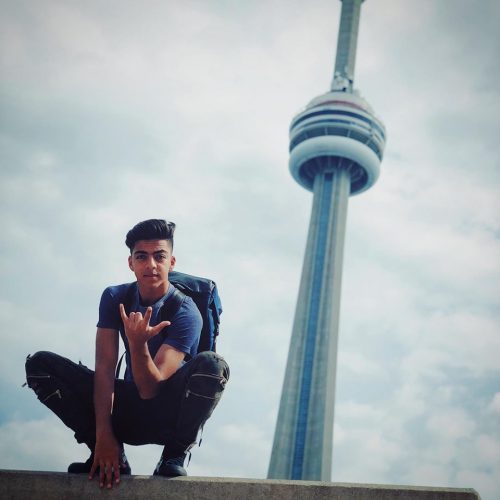 .
HELLTER: You are also a dancer. Who are some of your dancing influences? 
ZAC: My mom was the first influence on my dancing. As well as being an actress, she is a pop recording artist who has performed with hip hop dancers throughout her whole career. Because of that, I grew up in the music and dance culture, and went on my first big tour when I was 18 months old – a 52 city dance tour in New Zealand with a group called GX international. I have footage somewhere of me break dancing in the streets of Auckland! Paul Becker, my mentor and friend who is a renowned director and choreographer, has been such a big influence to me over the last few years. He has given me so many incredible opportunities to learn about being a dancer/choreographer. I have been interning for Paul for over 3 years now, and the amount of experience and knowledge I have gained is amazing. I have been able to work on some amazing projects such as: Once Upon A Time, Deadpool 2, Valley Of The Boom and Good Boys. I am so thankful for everything he has done for me. He is known in the industry as one of the hardest working choreographers in show business and he takes on every job with such creativity, yet he is so humble and grateful for every project he works on. He always will be a major influence on my career. A few others I have been inspired by is the incredible Kenny Ortega, Will da beast Adams, Michael Jackson and Adam. G Sevani (Moose from the Step Up movies) 
.
.
.
HELLTER: You are a series regular in Marvel Super Hero Adventures as the voice of Miles Morales/Black Spider Man. How did you get picked for that role and were you a fan of Black Spider Man before you joined? 
ZAC: Well, I suppose how most actors get a job was how I booked, I went to the audition. It was actually my very first audition in the room with my agency "The Characters Talent Agency." I signed a form that said I wasn't allowed to tell anyone what I was reading for, I did the audition – and then like most actors – you leave the audition room, try and forget about it, and carry on!
Then a couple of weeks later I got a call! This has been by far one of the most amazing projects I've been able to work on to this day! The opportunity to not only play a character in the Marvel universe, but also to play Miles Morales never fails to blow my mind. When I got the email that I had booked the role, I thought I was dreaming! Ever since I was young, I have been a passionate fan of the Marvel franchise, Spiderman was always my favorite superhero. For a mixed kid like me, to find out that Miles Morales is a mixed superhero was so inspiring. It had been my dream to play a Marvel superhero one day, and now that I have had the opportunity to play Miles Morales, I hope that I get the chance to continue to play the character. Miles is such an inspiring character to all kids of colour like me, and especially with the new movie "Into the Spider-verse" Miles Morales has broken barriers, becoming a symbol of hope and inspiration for our society. I am honored to have been able to play the role of Miles Morales. 
.
.
.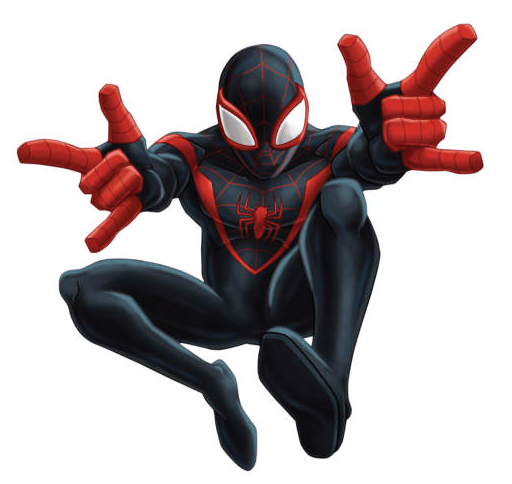 .
HELLTER: What has been your favorite moment so far while voicing Miles Morales? 
ZAC:  Aside from it being an all around amazing opportunity, it was such a great experience for me to be in the recording booth with such talented and experienced actors. They were super encouraging and they taught me so much. That was possibly one of my favorite moments. Another one of my favorite moments was during the recording of my first episode. We were told that the Marvel executive producers of the show were watching us record, while I was super excited to get the chance to play Miles Morales. As a 14 year-old kid who grew up as an avid fan of the Marvel franchise, that was completely surreal.
.
.
.
HELLTER: Were you a fan of The Magicians before you did a episode for them? 
ZAC: Well actually, my mentor Paul Becker has choreographed a few episodes of the Magicians, also my mom has met one of the cast members Brittany Curran a few years ago where they were special guests together at an event. Therefore, had some connections to some of the cast and I was aware of the show. Although, as lame as this sounds (LAUGHS), I am not actually allowed to watch The Magicians…and I listen to my parents (LAUGHS).
.
.
.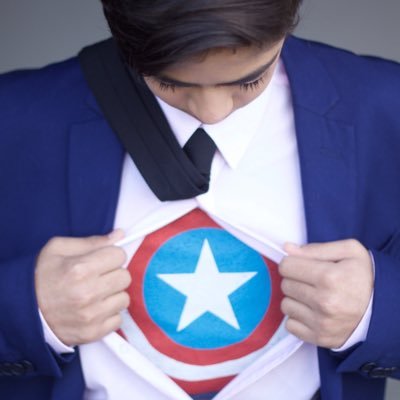 .
HELLTER: Did you get to hang out and do scenes with a lot of the main actors on the show? 
ZAC:  My Scene was with Hale Appleman who plays Elliot, so I got to hangout with him for the day. He was such a charming and genuine guy, it was an honor getting to work with him. 
.
.
.
HELLTER: Tell us about your character in The Magicians?
ZAC:  I played "Young Taylor", in the episode Elliot (Hale Appleman) goes back to a series of flashbacks of events that he regretted, in order to figure out a problem. In the flashback, I am talking to a young Elliot after he kills a kid with a bus. As Elliot watches the scene take place, he recalls regretting to stand up for Young Taylor, who was his only friend in school. They actually needed to cast a younger version of me for the same episode and my younger brother Jaedon ended up being cast for the role, it was cool we were both in the same episode. 
.
.
.
..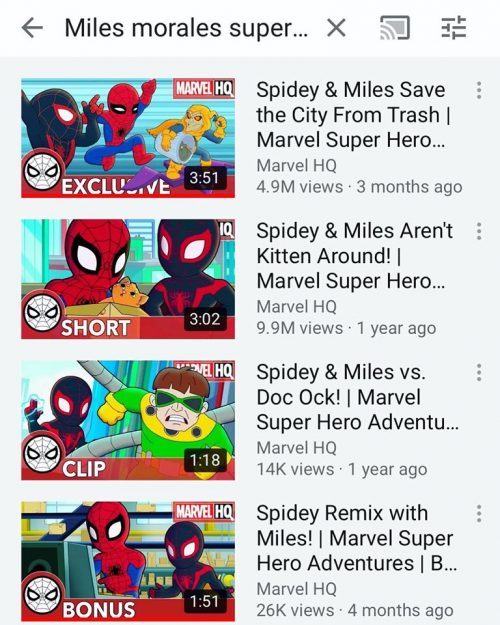 .
HELLTER: What was your favorite scene for the episode you were on? 
ZAC: – I actually wasn't allowed to watch my episode either haha! Just the scenes me and my brother were in! So, I suppose those were my favourite! Nonetheless, it was such a cool project to be apart of! 
.
.
.
HELLTER: Anything else you want to discuss or promote? 
ZAC:  My Newest Miles Morales episode – "Spidey and Miles save the city from trash" – for Marvel Superhero Adventures just came out on April 10! Season 3 is out on Marvel HQ on Youtube, I am super happy with the way the episode turned out! Here is the link to my newest episode!
https://youtu.be/7djFT_NQ6NE
Fans and friends can also follow me on Instagram, twitter and facebook at @zacsiewert. I always love connecting!
.
.
.
---
.
.
.
---