Mark Patton's Guys To Kill For: Eddie Peng (Unbeatable, Rise of the Legend, The Great Wall)!!
---
Mark Patton's Guys To Kill For: Eddie Peng (Unbeatable, Rise of the Legend, The Great Wall)!!
---
Hello Grue-Lings,
.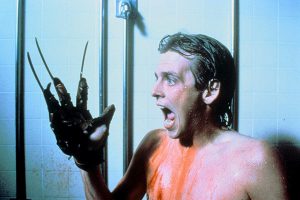 .
Mark Patton here. I was asked by the great crew at Gruemonkey to do a monthly article about what guys I think are hot in horror. What guys makes me get excited and have wet dreams about. I was happy to accept this offer and tell you all what guys I think are sexy in horror every month. My monthly article will be called Mark Patton's Guys To Kill For.
.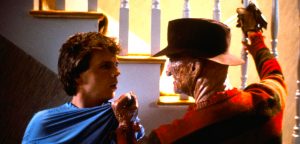 .
For those of you who don't know me. I am Jesse Walsh from Nightmare On Elm Street 2: Freddy's Revenge. I am honored and happy to be in the Iconic franchise of Nightmare On Elm Street films. I am a Final Boy as well. The only guy in Nightmare series to win the battle with Freddy and defeat him. Be sure to check out Jesse's Journals and Scream Queen: My Nightmare on Elm Street. Now onto the Hunks. Here is Mark Patton's Guys To Kill For. I pick the amazing sexy Asian actor Eddie Peng.
.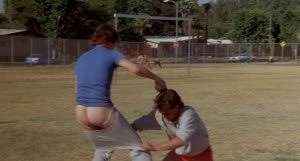 .
.
.
---
.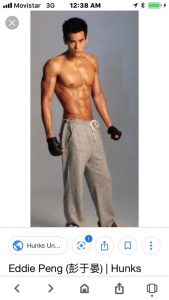 .
Eddie Yuyan Peng almost meteoric rise from virtual unknown to in-demand heartthrob is the stuff of all wannabe actors' dreams.
Peng migrated to Canada with his family when he was 13 and spent the next 10 years there. In 2002, the Economics major at the University of British Columbia returned to Taiwan to attend his grandmother's funeral, and was "discovered" by director Yang Da Qing, who cast the 20-year-old as the second male lead in the TV series, Tomorrow. The Taiwanese romantic comedy, which also starred Rainie Yang, Shawn Yue and Christine Fan, is based on Japanese manga series, Asunaro Hakusho, written by Fumi Saimon.
.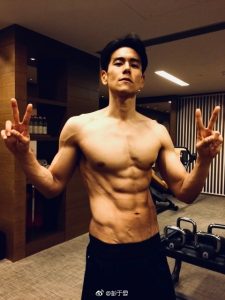 ..
Unbeknownst to Peng then, this serendipitous casting marked the beginning of his very enviable and swift rise to fame.
The following year, Peng landed yet another lead role in TV drama, Scent of Love, playing a star-crossed lover searching for his soulmate through different lifetimes. But it was his role as Tang Yu in the 2005 TV drama, Chinese Paladin, which truly propelled him onto a bigger stage. Banking on his newfound fame, Peng followed up with more TV roles in Only You (2005), When Dolphin Met Cat (2005), The Young Warriors (2006), Wayward Kenting (2007), Honey and Clover (2008), The Concerto (2009), My Sassy Girl (2012) and Sound of the Desert (2014).
In 2006, Peng made his big screen debut in the Taiwanese teen flick, Exit No. 6 (2006), by Yu-Hsien Lin. Hooked by the acting bug, Peng made quick strides and soon proved just how committed he was to his newfound profession.
.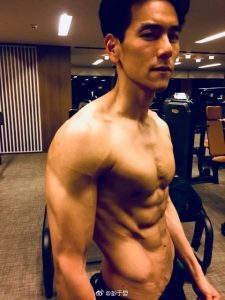 .
Renowned for his 'take no prisoners' approach to each role, Peng is known to devote weeks and months to intense training. Peng also adheres to old-school method-acting techniques and has a reputation for striving to get under the skin of each character he plays.
In Hear Me (2009), released to coincide with the 2009 Deaflympics, Peng played a delivery boy who falls for a hearing-impaired girl. The role required him to use sign language throughout the entire movie. To play a gymnast in the coming-of-age movie, Jump Ashin! (2011), he spent 12 hours a day over an eight-month period practising gymnastics. He endured rigorous workout regimes to play a boxer in Dante Lam's Unbeatable (2013) and put in weeks of gruelling training for his role as a professional cyclist in To the Fore (2015), which co-stars Korean heart-throb Si Won Choi.
.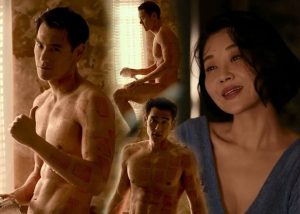 .
His dedication to the craft has not gone unnoticed. He's earned nominations for Best Supporting Actor for Only You (2006) at the 41st Golden Bell Award, and Best Male Actor for Wayward Kenting (2007) the subsequent year, Best Newcomer at the 44th Golden Horse Awards for the romcom My DNA Says I Love You (2007), Best Actor for Jump Ashin! (2011), and Best Supporting Actor for Unbeatable (2013).
Peng's turn in 2011's inspirational box-office hit Jump Ashin! (2011) proved to be a crucial turning point in his career. It launched his career as an action star and put him firmly on the A-list of hot new Chinese actors. He went on to star in sci-fi flick, Love (2012), Hong Kong police thriller Cold War (2012), romcom A Wedding Invitation (2013) and Unbeatable (2013) opposite Nick Cheung, which also earned him a nomination for Best Supporting Actor at the Hong Kong Film Festival in 2014.
.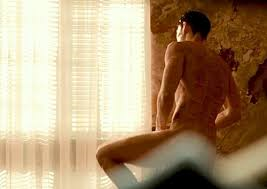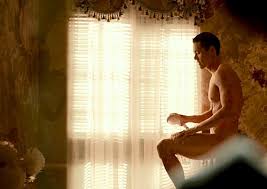 .
That same year, he landed the coveted lead in Rise of the Legend (2014), taking on the role of Chinese martial arts legend Huang Fei Hung. To get into character, Eddie not only had to learn kungfu, he studied others who had also played this role, including Jackie Chan and Jet Li, and had to relearn how to walk, speak and think. Although not director Roy Chow 's first choice, Peng's performance and dedication earned him a Best Actor nomination at the Hong Kong Film Awards in 2015.
With his good looks, six-pack abs and new title as this generation's kungfu hero, Peng could've easily become stuck as just another action movie typecast, but he refused to be pigeonholed, seeking out instead varied roles that allow him to portray a spectrum of different characters. Dialling back the alpha male posturing, he went on to star in Back in Time (2015) an emotive adaptation of Jiu Ye Hui's novel of the same name, which follows the journey of six best friends from their youth to their adulthood.
.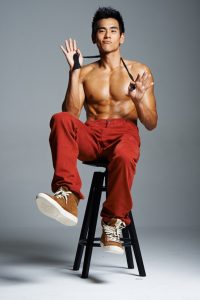 .
Eddie Peng is simply beautiful.. a chameleon able to transform himself into anything or anyone you desire. Eddie is Canadian and Taiwanese's.. but with his classical face he could be from almost any country in the World . Eddie is a veteran actor with hundreds of credits under his belt.. at 36 years old he still can look 17 if he chooses.. what a beautiful fantasy man to take into your dreams. Eddie Peng is my man to die for in August.
.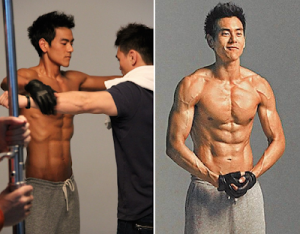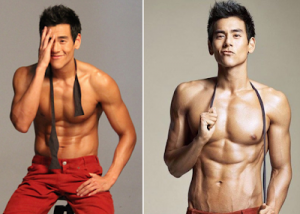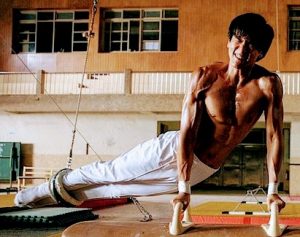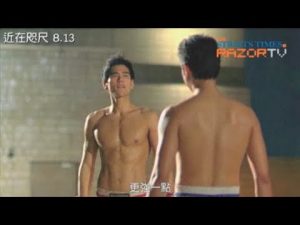 .
.
.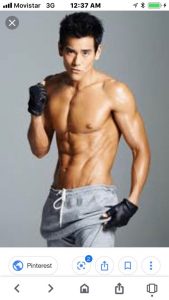 .
.
.
---
.
Check out my social media pages below:
.
INSTAGRAM
PINTEREST
JESSE'S LOST JOURNALS
SCREAM QUEEN DOCU
.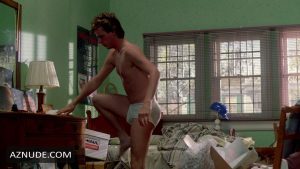 .
.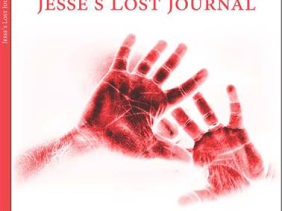 .
JESSE'S JOURNALS
SCREAM QUEEN WEBSITE
.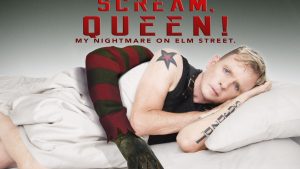 .
---