Hellter interviews Markian Tarasiuk (The Magicians, Status Update)!!
---
Hellter interviews Markian Tarasiuk (The Magicians, Status Update)!!
---
Hello Grue-Lings,
   I am very happy to bring to you all a interview I recently did with the super nice and talented Markian Tarasiuk. Markian is a Ukrainian Canadian actor who grew up in Winnipeg, Manitoba. Markian is a graduate of the the Studio 58 Theatre program. Markian made his film debut in Disney's Bunks (2013) playing the hot headed camp counselor Brogan Van Skioh. Since then Markian has appeared in many film and television roles including: iZombie, A Time to Dance, Shut Eye, Britney Ever After, Project Mc2, The Magicians, Status Update, Take Two, There's Someone Inside Your House, and The Murders. He is in a film in post production called Christmas Jars. Here is my interview with Markian Tarasiuk:
.
.
---
.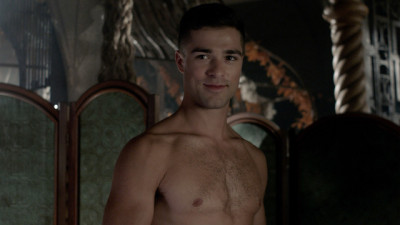 .
HELLTER:  Hello Markian and welcome to Gruemonkey. Thank you for being my guest today. How did it feel to make your film debut for Disney's Bunks as Brogan? 
MARKIAN:  It was really unexpected actually. I was home in Winnipeg from theatre school during the summer months and got this call directly from the casting director Jim Hebert. I didn't have an agent at the time, and in Winnipeg, Jim was the only casting director, so I would always get calls from him directly (sometimes he still calls me!). He wanted me to audition for this Brogan role in a Disney movie and it worked out! I was one of the only "locals" in the movie and had a blast. We filmed out in Kenora, Ontario on an actual camp on an Island and became really close with the cast. I got to do full zombie makeup that took 2 hours and live a bit of my "dawn of the dead" dream. I grew up watching zombie films in that resurgence period of zombie movies in the mid-2000s so it was a perfect fit for my film debut.
.
.
.
HELLTER: Wow, 2 hours in zombie makeup! Well, at least you got to live out your Dawn of the Dead dream. How was it working on set for the horror comedy series iZombie and working with the super talented Rose McIver?
MARKIAN: iZombie was my first role outside of graduating from theatre school and it was intimidating being on a sound stage/ large studio setting for the first time. But Rose and the cast made it a really comfortable process – they are super chill. I remember my first scene of filming was the morgue scene – where I'm basically naked lying on a cold metal surface and Rose is examining my "lower half." So talk about a way to break the ice with someone.
.
.
.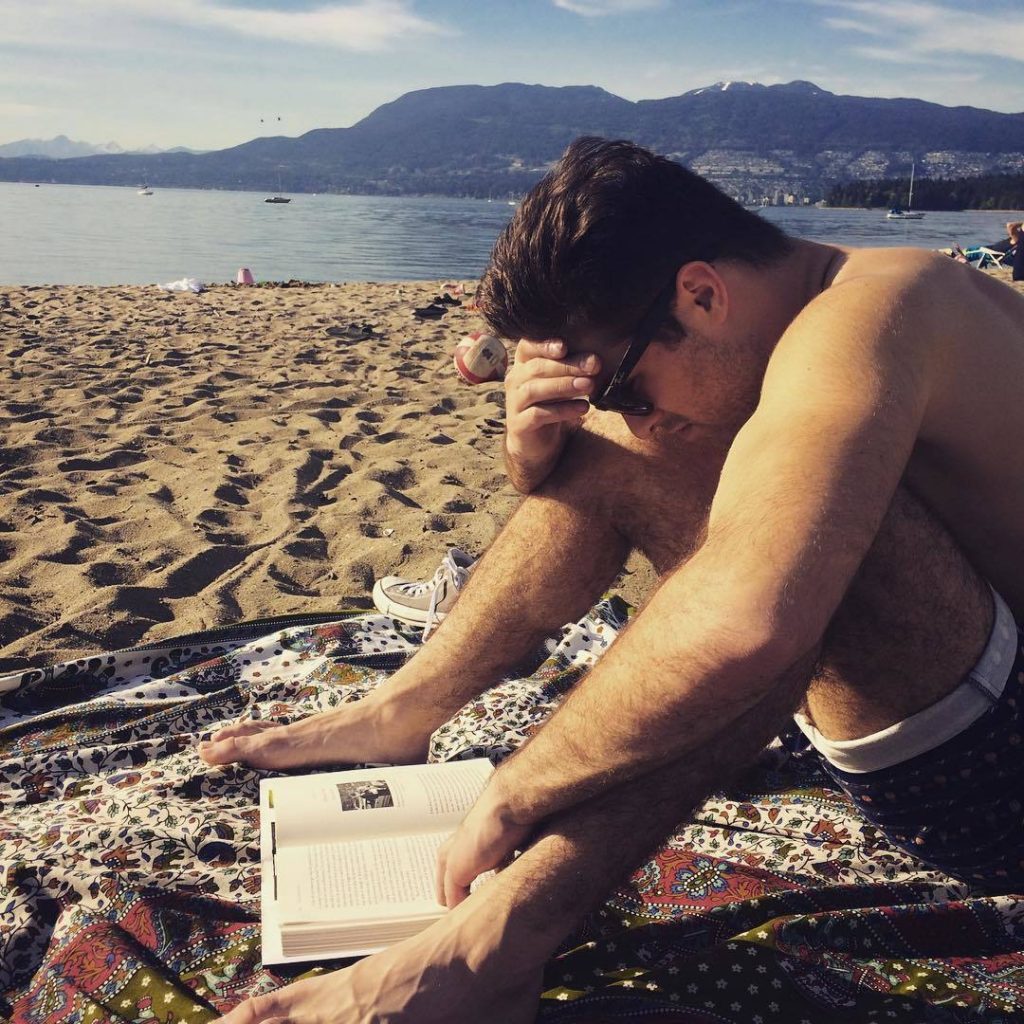 .
HELLTER: Nothing like breaking the ice then seeing your scene partner naked from the lower half (Laughs). Tell us about your character Prince Micah on The Magicians?
MARKIAN:  Prince Micah was a Prince from a foreign land being part of an arranged marriage Margo. He's a true Prince Charming that seemed perfect for Margo but…good guys never win.
.
.
.
HELLTER: Isn't that the truth!! Any cool stories from being on set for The Magicians?
MARKIAN: Not any stories really in particular but seeing that set for the first time was truly jaw dropping. The set designers actually built this sort of castle setting for our wedding – and it was huge. I felt like I was on Game of Thrones.
.
.
.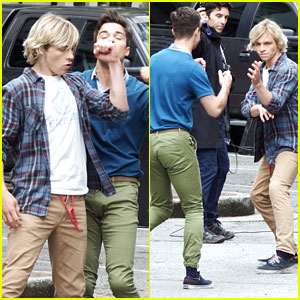 .
HELLTER: That's awesome! Do you like horror films and if so, what are some of your favorite horror films and why?
MARKIAN: I really do. During October when I was growing up I would always terrify myself by watching all the Halloween, Jason, and Freddy movies on Spike TV. I find something really scary about those movies that have that 1980's film look to them. So I have a special nostalgic place in my heart for those original "slasher" type films with really iconic villains.
As of late I am obsessed with Ari Aster and his work with Hereditary and Midsommar. He's taken the psychological horror genre into a true artistic medium. I am dumbfounded by his ability to reel the viewer in with beautifully disturbing sequences that make me feel uneasy at my core. I couldn't sleep after Midsommar because I was wired. I haven't had a movie sit with me like that in a very long time.
.
.
.
HELLTER: Yeah, I loved Midsommar too. Tell us about your character Brian Massey on Status Update and what the film is about?
MARKIAN: Brian Massey is basically the unexpected bully at high school. He's an insecure guy covering his insecurity with sassiness and being a larger than life character. He's the leader of the school choir and feels threatened when Kyle Moore (Ross Lynch) comes into town. We form a sort of a rivalry.
The film is about Kyle Moore, the new kid in town, and his journey with finding a magical app on his phone. This app can make anything come true with the tips of your fingers and Kyle uses it to his advantage. But with great power, comes great responsibility and Kyle's life beings to unravel.
.
.
.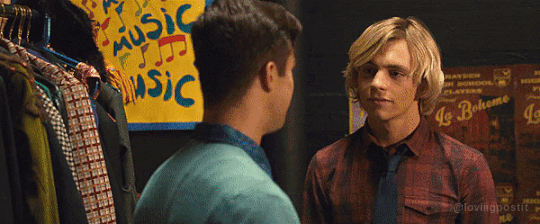 .
HELLTER: How was it like working with the amazing and super nice Ross Lynch?
MARKIAN:  It was awesome. I actually didn't know anything about Ross or who he was before I met him, so it was only until after that I realized how popular this guy is with the teenage demographic! But even with his fame, he's one of the most down to earth people I have come across in this industry. He's one of the best listeners I've ever met and is constantly interested in you as a person and takes the time to get to know you. I was surprised by that – usually stars are really self absorbed – but not Ross. He was really fun to work with and was extremely positive all the time – almost too much so.
.
.
.
HELLTER: Yeah, I heard that about Ross. That is a super sweet amazing guy. All the stories seem true about him. I read online that you and Ross became friends while filming Status Update. What are some fun stories you can share with us that you and Ross did together on set of the film?
MARKIAN: We did! We are still in touch till this day and I saw him just a few weeks ago.
I would actually take it as a challenge to make Ross laugh during our takes. Scott, our director, would allow me to go off script as much as I wanted – which was awesome as an actor. You don't get that permission very often, so I took full advantage of it and did my damnedest to make Ross laugh. I was successful in this and in a lot of our scenes where the camera is on me shooting over Ross's shoulder – he's giggling or has a huge smile on his face. I would say that at least 50% of the lines I say in the film were improvised. If you watch the film – during my first scene I improvised the line of "H&M had a flash sale… I blacked out" – Olivia and I actually lost it and burst out laughing right after I said that line. But thanks to sneaky editing – they kept the line and cut to a different take to hide the laughter.
.
.
.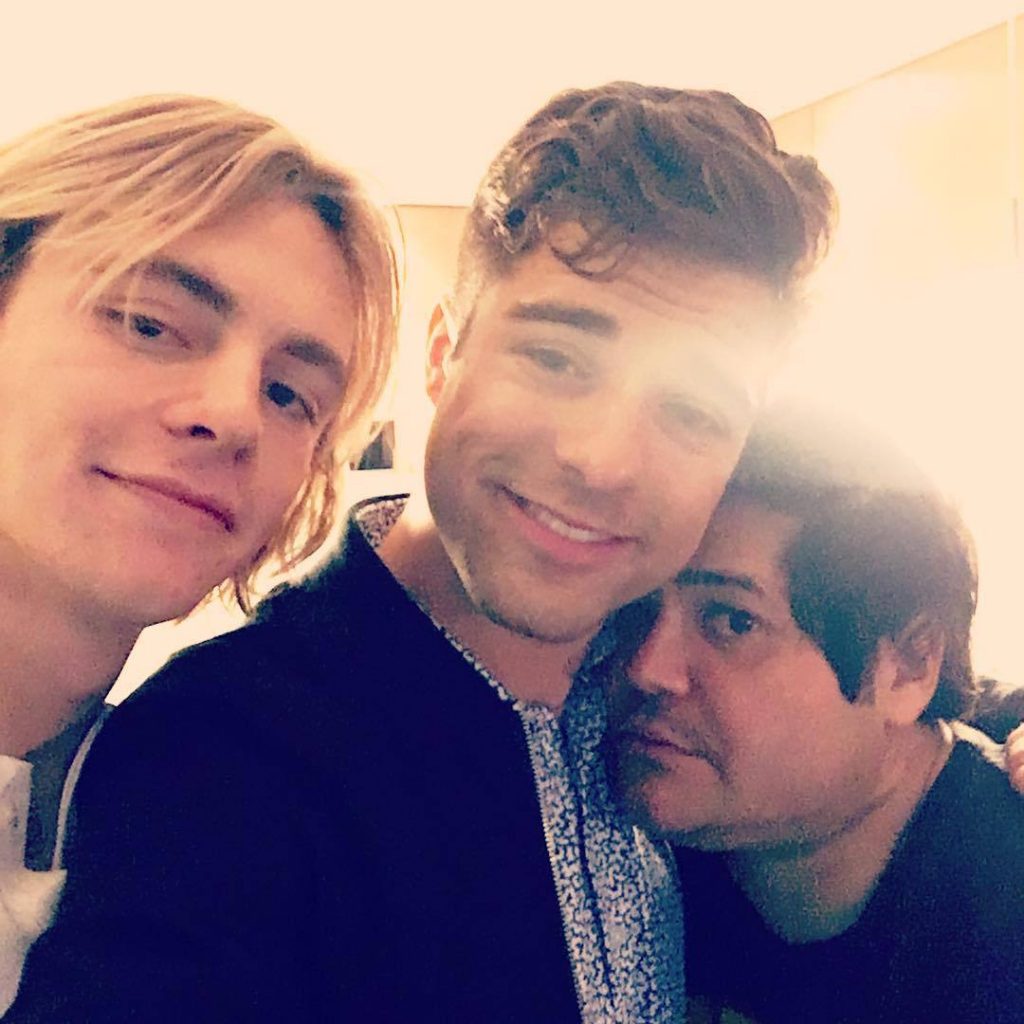 .
HELLTER: That's really awesome to hear, how you and Ross got close and became friends from the film. What can you tell us about a spot you have on a tv series in post production called The Murders as you play Brent Singer?
MARKIAN: The Murders was a brand new show on CityTV in Canada and I was lucky enough to be part of the pilot. I would say that the show is like a modern Canadian CSI (it's set in Vancouver). I played Brent Singer, who's best friend "killed himself" in the first episode. I'm a suspect. Watch to find out more…
.
.
.
HELLTER: You got me hooked. I'll watch to find out more for sure. Have you ever heard Ross Lynch perform his music and what do you think of his music?
MARKIAN: Not in concert setting – I think I've had a front seat on some late nights involving him with a guitar. The guys a rockstar, what can I say.
.
.
.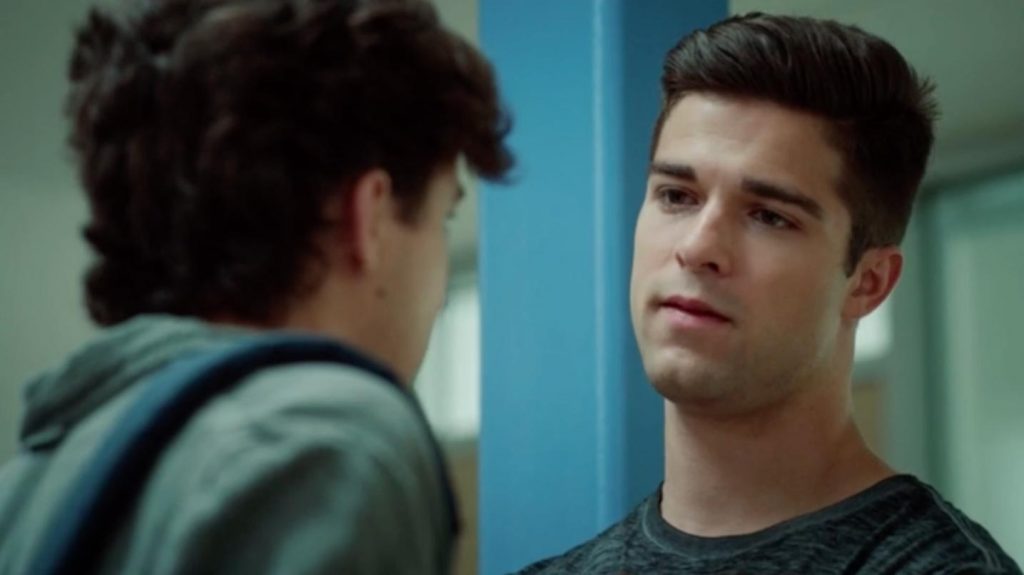 .
HELLTER: That's great. Anything else you want to discuss or promote?
MARKIAN: I'm about to go into filming for a horror movie on Netflix called "There's Someone Inside your House" – based on the best seller novel. The team from Stranger Things is producing it – so I think we're in for a really great film. It's a slasher film with a social "wokeness" to it that makes it really unique. I'm not sure of the release date, but I'd imagine somewhere in mid-2020. 
.
.
.
---
.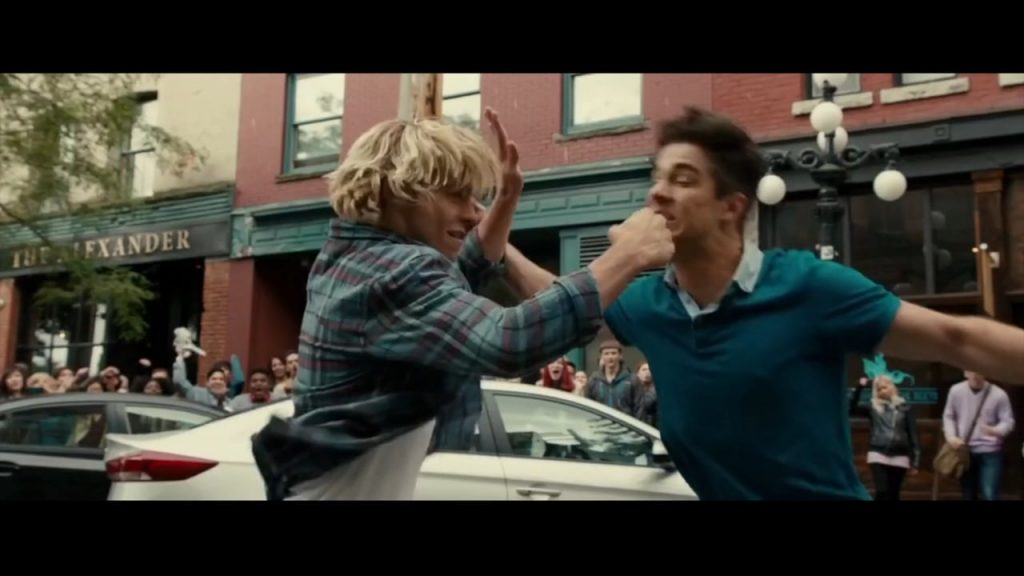 .
.
.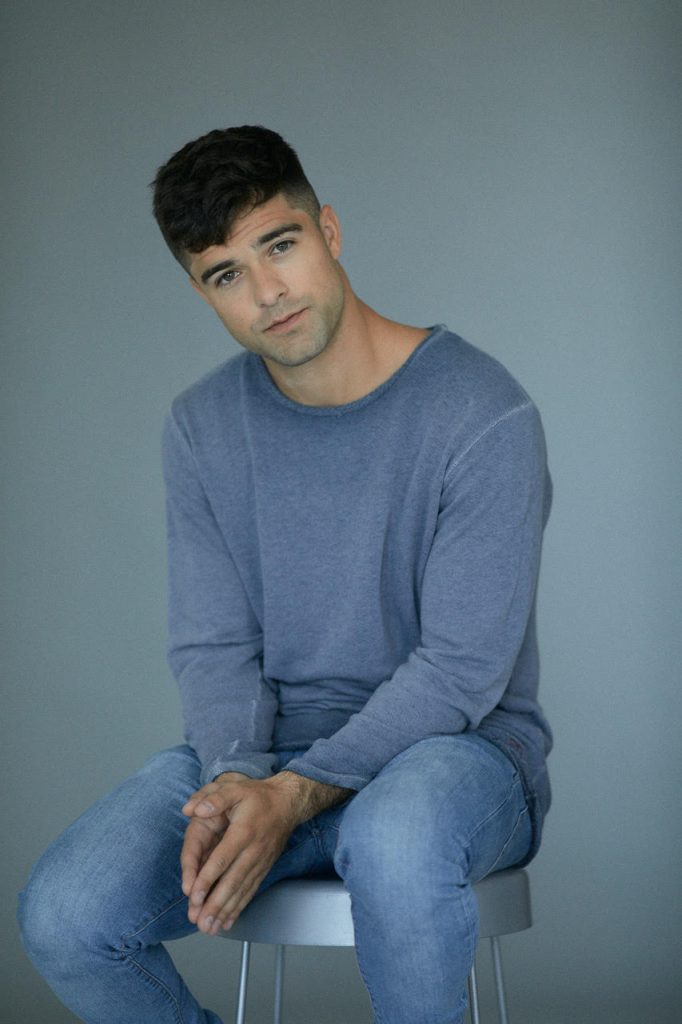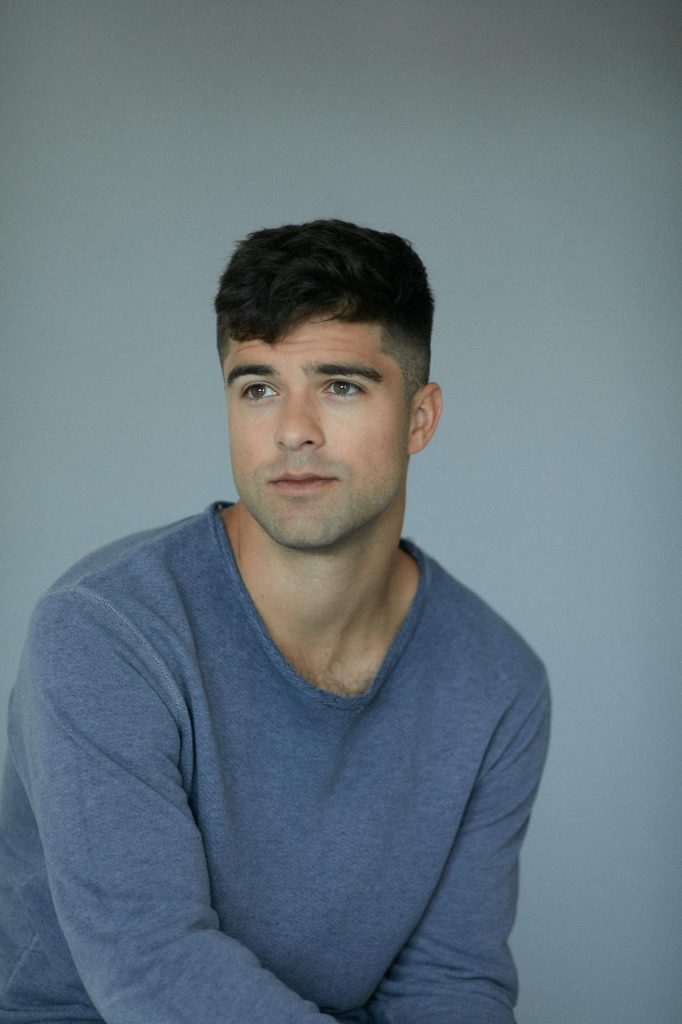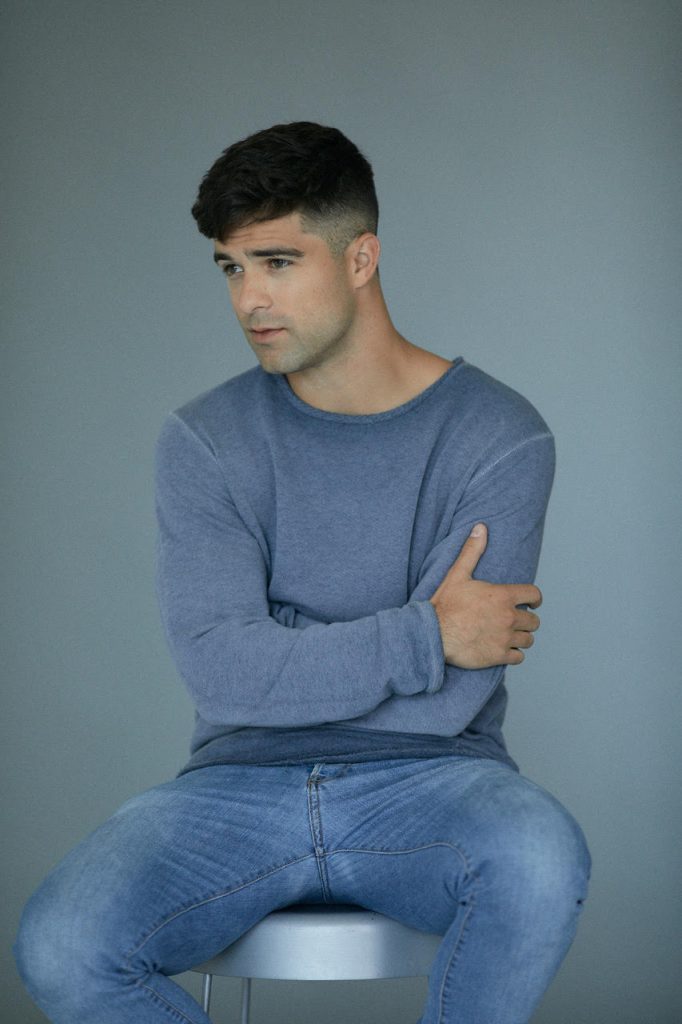 ---