---
Trailer and poster for Between The Darkness starring Danielle Harris!!
---
Following several successful screenings, including San Jose's Cinequest Film Festival, Andres Rovira's Come, Said the Night has been acquired for distribution by DarkCoast and re-titled as Between the Darkness. Find it later this month on a variety of digital platforms.
.
.
Between the Darkness follows 13-year-old Sprout Grady (Nicole Moorea Sherman) and her family to their secluded "Sanctuary" in the woods, on the anniversary of her sister Magda's (Daniela Leon) death. Her father Roy (Lew Temple) has deep-seated beliefs in ancient Greek mythology, believing in the power of mythological gods, choosing to homeschool his children, Sprout and Percy (Tate Birchmore), protecting them from "The Otherness" – the horrors he believes reside within modern humanity. Sprout, who suffers from sleep paralysis, is increasingly haunted by a lurking Gorgon monster. And when outsiders, a widowed park ranger, Stella Woodhouse (Danielle Harris), and her handsome son Max (Max Page), enter the Gradys' lives, chaos ensues and brings a strange and terrifying turn of events that will uncover dark family secrets and rock the core of everything Sprout thought she knew.
.
.
DarkCoast will release Between the Darkness onto digital streaming platforms August 20th 2019. Find it on Amazon, iTunes, inDemand, DIRECTV, Vudu, FANDANGO, Vimeo on Demand, AT&T, Google Play and Sling/Dish.
.
.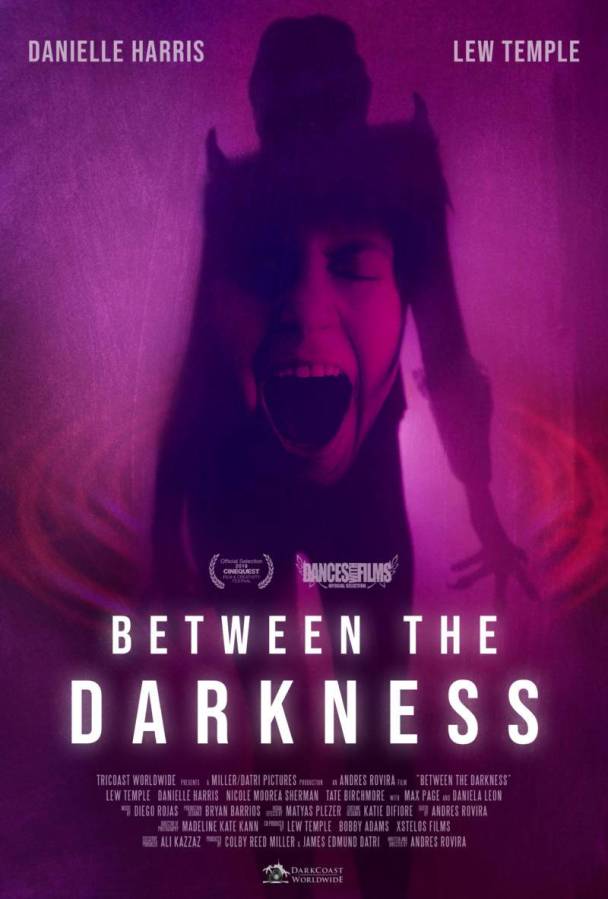 ---