Anthony of the Dead interviews David Mazouz (Gotham, Incarnate)!!
---
Anthony of the Dead interviews David Mazouz (Gotham, Incarnate)!!
---
Hello Grue-Lings,
Anthony of the Dead recently talked to Gotham star David Mazouz for a great interview with Gruemonkey.
David began his acting career in commercials. At eight years old, he landed his first film, Coming & Going, directed by Edoardo Ponti. Shortly after, he was cast in the cable movie Amish Grace. He then landed a role as the co-star of the Fox television series, Touch, as Jake, alongside Kiefer Sutherland who plays his father, Martin. 
David then starred in the horror thriller Sanitarium. He stars alongside Malcolm McDowell, Lou Diamond Phillips, Lacey Chabert, Chris Mulkey and Robert Englund. In the summer of 2013, David shot Disney's The Games Maker in Argentina with Joseph Fiennes and Edward Asner. David also stars in horror film Incarnate alongside Aaron Eckhart as a boy possessed by a demon.
In 2014, David was cast in the role of the young Bruce Wayne in the Warner Bros. production for Fox Gotham. David's other television credits include a kid in detention in Mike & Molly, James Spader's son on The Office, a troubled youth on Private Practice, a dying boy on Criminal Minds, Steve on Major Crimes and Ryan Hatcher on Drop Dead Diva. He did another horror film The Darkness with Kevin Bacon, Radha Mitchell and Lucy Fry about a family battling their own personal demons as well as a supernatural one he brings back from a holiday.
Before his cast as the young Bruce Wayne he also played the role of Ryan Hall, a leukemia-afflicted son of boxer/turned spree killer Jimmy Hall, in the seventh season of the series of Criminals Minds in the "The Bittersweet Science" episode, and Bert California, the son of Robert California's in the eighth season of the series The Office and the episode "Spooked". 
When David is not acting and doing conventions he enjoys spending time with his friends from school, his dogs, and his sister. He is fascinated by maps and geography, and loves movies, learning guitar, writing lyrics, singing, dancing and acting. He got a guitar from Touch costar Kiefer Sutherland as an 11th-birthday present. Below is our interview with the amazing David Mazouz:
.
.
---
.
.
.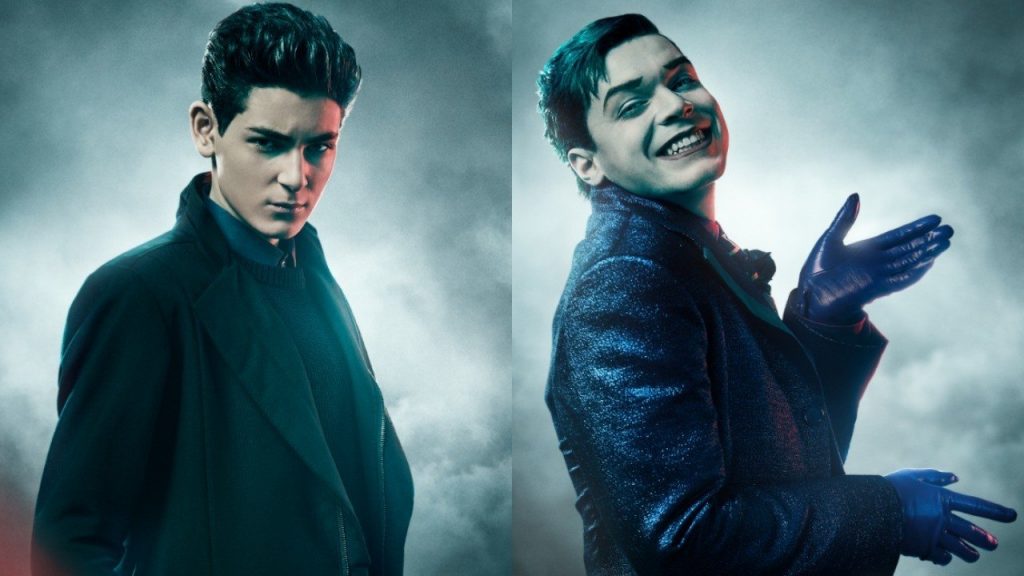 .
.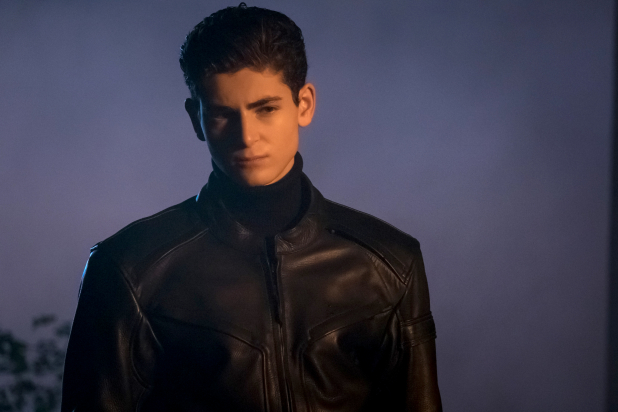 .
.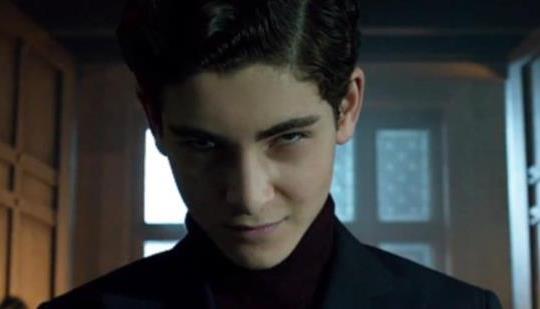 ---