Andrew E interviews Martin Kaps (3 Lives)
---
Andrew E interviews Martin Kaps (3 Lives)
---
Gruemonkeys

Andrew E

chatted with 3 Lives star

Martin Kaps

. Martin is a German television and film actor. He was born in 1979 in the former GDR aka East Germany. Martin is a working actor in Germany but also played roles in international film productions. He is best known for his roles in "Mitfahrgelegenheit" (2008) and "Herzflimmern – Klinik am See" (2010-2011) and now the horror thriller

3 Lives.

Andrew E: Can you tell me about "3 Lives" and your character within it? 
Martin Kaps: Jamie is part of a trio that finds themselves unwillingly reunited after an incident that drove them apart many years ago. As each of them is trying to solve the mystery of the current ongoings some dark secrets begin to unfold. After years Jamie suddenly faces the consequences of his actions whilst being on the run from the unknown. As the pressure on him intensifies Jamie's true face uncovers.
Andrew E: It looked like a fun shoot, what was the hardest bit about filming? 
Martin Kaps: The rain during the initial days of shooting certainly put a bit of extra strain on cast, crew, and equipment. It took everyone some time to adjust to the conditions. When the rain had passed it was the bugs of the Harz mountains that gave us a tough time. I was stung by a bee causing my hand to swell up to the size of a balloon. And ticks. Plenty of ticks. I had to be treated for a tick bite some 4 months after filming. Those damn bugs…
---
Andrew E: Horror films can often have some intense things to film, unlike other genres and the characters go through one hell of a trip – were there any elements that you struggled with emotionally?
Martin Kaps: Not really. Unlike for Emma, the emotional journey of my character throughout the story may not have been quite as intense. Physically, however, the role was fairly demanding at times. Try shooting fight scenes for a day in a cold mountain creek while it's 13 degrees outside. It's fun! 😉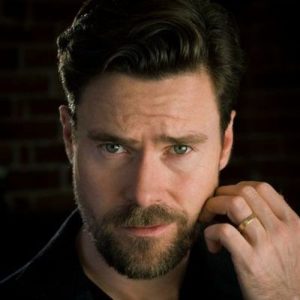 Andrew E: Can you tell us any behind the scenes moments from '3 Lives' that was fun? 
Martin Kaps: All cast and crew were accommodated in a charming but simple hotel on top of a mountain called "The Goat's Head". It created a summer camp atmosphere which was special and is usually absent from other productions, especially those of higher budgets.
Andrew E: I thought you really shined in the movie, one of the best performers – How do you prepare for a role? 
Martin Kaps: Thank you. Well, I read the script, I study the character as in his background, social relationships, his past and the motivation for his actions. The rest is all about stealing. I would bring in traits of characters I've come across in real life and slowly the role comes together. Any open questions I may have are then addressed to the director and/or the writing department.
---
Andrew E: Woul
d you pursue more work in a horror film? 
Martin Kaps: Absolutely. I'd love to.
Andrew E: What is next for you, where can we see you next? 
Martin Kaps: Next up is a German Comedy called "Faustdick" in which I am the male lead.  Yes, I can be a funny fella. The indie film is already produced and finished and waiting to be sold. It is very much the other direction in terms of genre compared to 3 Lives.
---
Quickfire round: 
---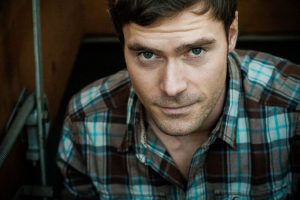 Andrew E: What is your favorite scary movie? 
Martin Kaps: This one would go to two classics – The Shining and The Blair Witch Project
Andrew E: What is your biggest fear?
Martin Kaps: To lose a loved one.
Andrew E: Ever experienced anything paranormal?
Martin Kaps: When I a was little, one night a big Teddy bear would bounce up and down on top of my bedroom wardrobe. It scared me. But was it real or my sleepy mind playing tricks on me? An unsolved mystery.
Andrew E: If you could film a role in an existing horror franchise who would you battle with?
Martin Kaps: I don't know. Maybe I'd take on the ever-missing-blade of the Scream movies. Rip off his mask, slap him proper and teach him (or her?) some knife skills. Or throw some curveballs to TWD's Negan and see how good he really is at batting. If TWD classifies as Horror that is.
Andrew E: Where can people follow your work? 
Martin Kaps: Right now I am on the sinking ship that is Facebook. But who knows heard about something called Instagram. Maybe I'll sign up for it someday. So I guess the answer is instabook!
Andrew E: Out of all your work which role is your favorite?
Martin Kaps: The one I've signed up for but isn't yet shot.
Andrew E: Out of all your work which role is your least favorite?
Martin Kaps: Must've been one of my early work. Beautifully overplayed and a real pain to watch. Or a laugh. I won't name it though.
Andrew E: Tell us something random about you, that others won't know?
Martin Kaps: I take part in simulated online auto races. 
Andrew E: Thanks so much for chatting with us at Gruemonkey!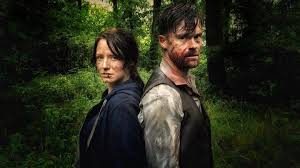 ---