---
New Creepshow poster is here!!
---
"The Creep", the Grim Reaper mascot of the Creepshow franchise, gets a 21st Century remake on the poster for Shudder's upcoming reboot (designed by Michael Broom). 
Starring so far: Tricia Helfer, David Arquette, Dana Gould, Adrienne Barbeau, Giancarlo Esposito, and Tobin Bell. Tom Savini will also be part of this. 
Greg Nicotero will be participating in a panel at San Deigo Comic-Con this Saturday.
.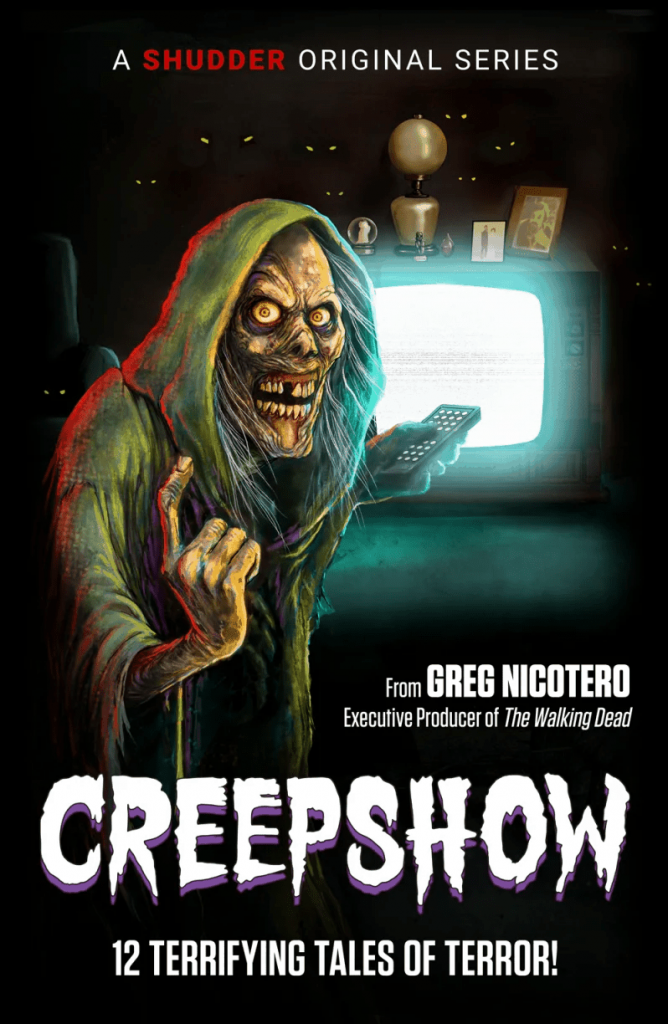 ---