---
Here is the 3 From Hell trailer!!
---
Directed and Written By Rob Zombie. Starring: Sheri Moon Zombie, Bill Moseley, Richard Brake, Jeff Daniel Phillips, Dee Wallace, Emilio Rivera with Danny Trejo and Sid Haig. 
First there was House of 1000 Corpses. Then there was The Devil's Rejects. Now is the next blood-soaked chapter in the most violent crime saga in history… 3 From Hell
.
.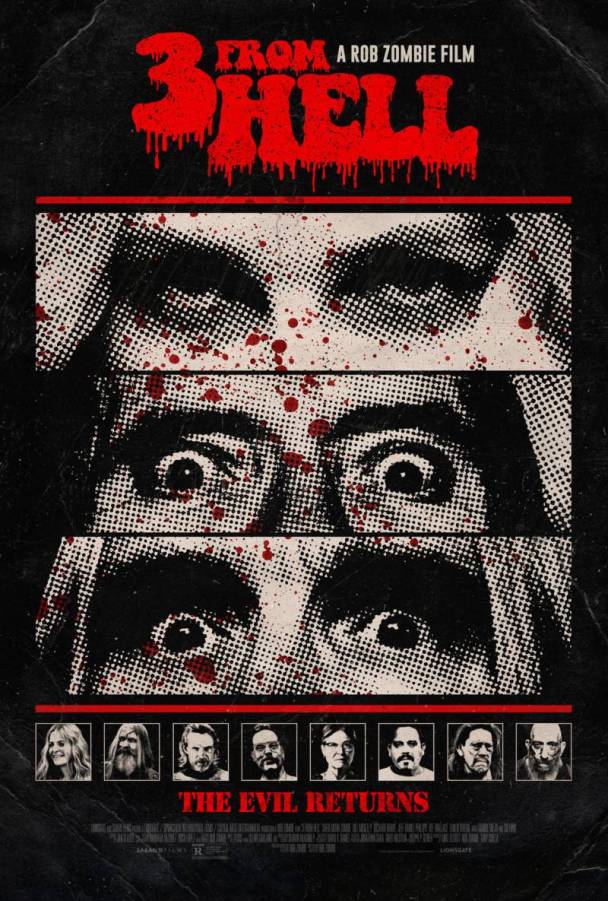 ---