Hellter interviews Priyom Haider (1313: Hercules Unbound)!!
---
Hellter interviews Priyom Haider (1313: Hercules Unbound)!!
---
Hello Grue-Lings,
Today we are happy to bring you all our interview with Priyom Haider.
If anybody ever told you, that a village boy from the third world poor nation of Bangladesh with an unpronounceable name is one of the hunkiest, rising, multi-talented young actors with undeniable movie star charisma, intensity, talent and drive to match, you would probably laugh out loud at the thought of something so unprecedented and extraordinary in Hollywood… until of course you met Priyom Haider.
Not only does he maintain a near perfect physique free of sports enhancement drugs with his unparalleled dedication and discipline to fitness which was showcased on The Late Late Show with James Corden, he also speaks several languages and can do almost any accent authentically just upon learning it phonetically. He is also skilled in writing, directing, producing, editing and photography and modeling. He is also trained in film and stage combat and able to learn fight choreography relatively quickly because of his elite fitness level and athleticism.
In the very beginning of his career, with no intention to wait around and waste precious time being anxious or rely on luck to book a worthy project to get into the Screen Actors Guild, he took matters into his own hands and qualified for SAG by writing, producing, directing, and starring in his very first comedy project, Cheater's Relief.
He is also a big supporter of equal opportunity for minorities, diversity and the LGBT community, which was displayed in his award winning comedy movie, Match.com.
Like his biggest, greatest heroes, Arnold Schwarzenegger, Bruce Lee, and Sylvester Stallone, he is determined to stay true to himself and make a worldwide impact with his career and name in order to serve a bigger purpose – to give back to the community and help the generations after. The future looks promising for Priyom Haider, and he is planning to never give up; also like his other hero, John Cena.
.
.
---
.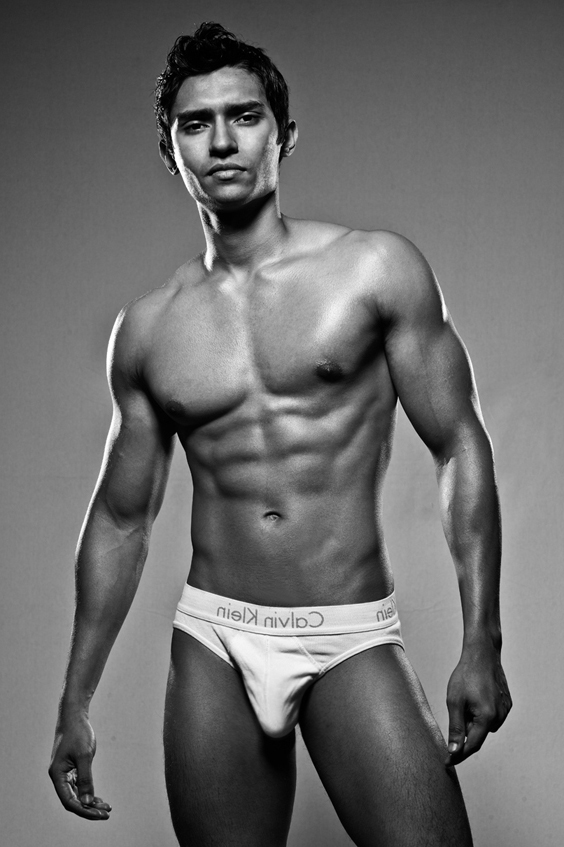 .
HELLTER: Hello Priyom, welcome to Gruemonkey and thank you so much for being my guest today. Who have been your biggest influences and inspirations? I know John Cena is one of them because you don't ever want to give up and you live up to Cena's motto in life.
PRIYOM: Thanks for having me! My biggest overall influences and inspirations are the one and only Arnold Schwarzenegger, Bruce Lee and Sylvester Stallone. You already know about Cena. I mention a few more in general on my website http://www.priyom.us 
.
.
.
HELLTER: How tough was it to break into the movie industry and how did you get involved in acting?
PRIYOM: Funny when I get asked this question, I always say I'm still trying to break in (Laughs), truly the way I want. I got involved kind of starting out the traditional way of taking classes, getting an agent and auditioning. I did some plays in school before, but that was pretty much it.
.
.
.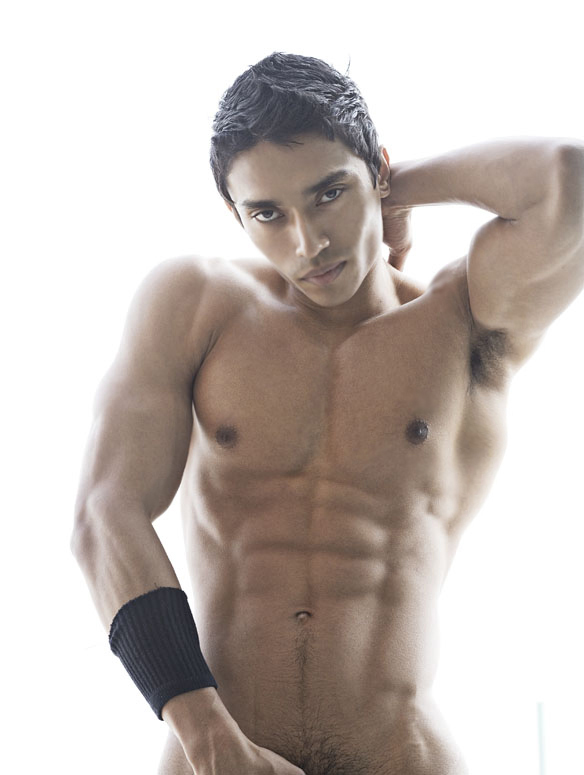 .
HELLTER: You also do film and stage combat. That must help you a lot for the really physical scenes and fight choreography?
PRIYOM: Yes, actually it's because of being in physically good shape already, it makes it easier for me to learn the fight choreography.
.
.
.
HELLTER: Let's discuss your road to SAG. I read that at one point in your career that was an obstacle for you, how was that so? And how did it feel to write, produce, direct, and act in your film Cheater's Relief. Congrats on that.
PRIYOM: When an actor first starts their journey, getting their SAG card is a major obstacle for everyone. Different people have their different ways of getting it and desire on how fast they wanted to. I wanted to do it as fast as I could within my own control without having to wait around to book something that would help me with it, hence I took matters into my own hands and got it done. It was done out of necessity and a very cool learning experience in everything to writing the script from ground up to budgeting the production!
.
.
.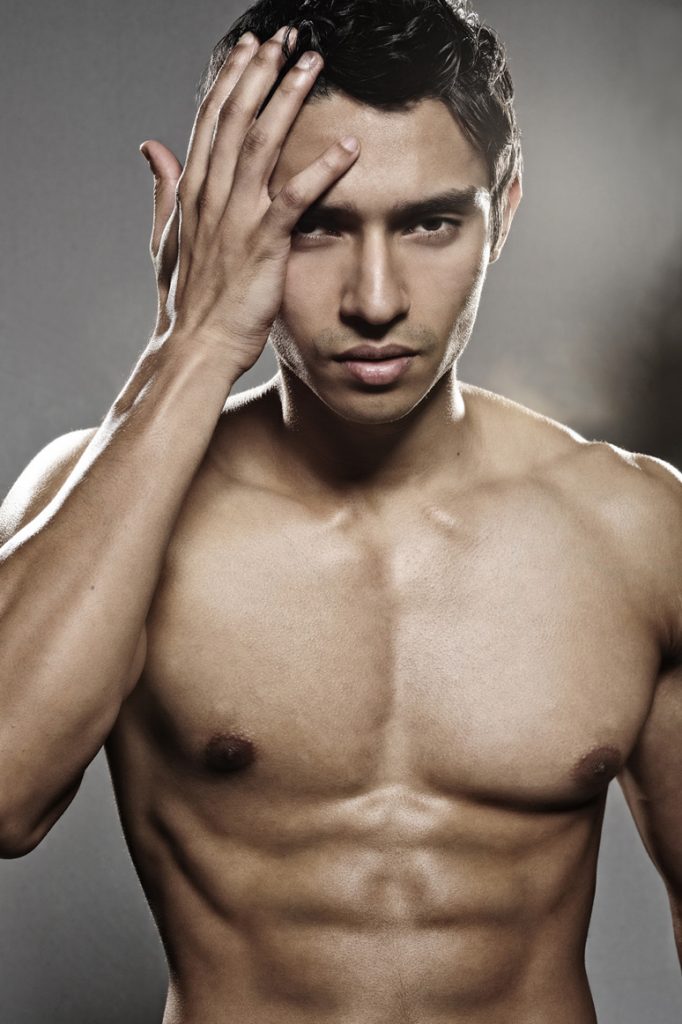 .
HELLTER: You are also a big supporter of equal opportunity for minorities and the LGBT Community and you made that known in your film Match.com. We have a large LGBT fan base on Gruemonkey. What advice would you give the LGBT community who get bullied for being Gay or don't get the same treatment as a regular person might for equal opportunity?
PRIYOM: Things are a lot better in 2019 than it was many years ago. I say be true to yourself and keep doing your thing. The people who bully and all that stuff are better off to be cut from their lives, because they don't need their valuable energy anyways.
.
.
.
HELLTER: You are also a major fitness guy and model. What is a typical workout week like for you and diet plan and what advice would you give to guys who want to get their body to look as good as yours does?
PRIYOM: (Laughs), this answer could be a book. The brief answer to this is – consistency is key to everything in life. Have to be consistent in a work out plan and diet that works for you. I never try to miss more than my 5 days average a week, and I make sure I get my happy cheat meals in there too. How to get a body like mine? http://www.yourtrainerstrainer.com for anyone who is interested 🙂
.
.
.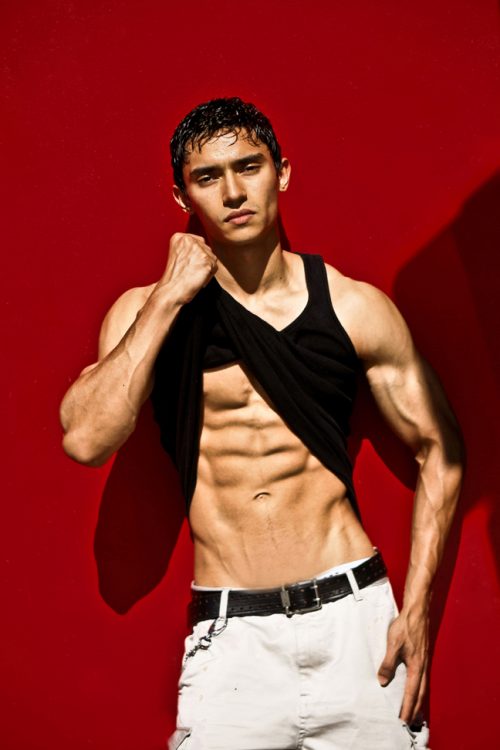 .
HELLTER: A lot of Fitness and Bodybuilders use muscle enhancements. How does it feel to be a real fitness guy, someone who don't take any enhancements and you also don't drink any alcohol?
PRIYOM: I just like to pride myself on being natural, for more of a correct term. It's good for me for several reasons in the sense because mostly as a focus on my acting career, my physique's measurements are ideal in the sense depending on how I'm clothed for the kind of character/role I am playing – it truly helps out my diversity and doesn't limit me. For example throw regular or lose clothes on me, I can be just an average guy, like a doctor or a lawyer, college student with absolutely no clue of the physique underneath. Take my clothes off, I'm a ripped underwear model with the best body there is lol. I'd rather be the way I am and have the diversity than be out of proportion and huge like a gorilla walking around, limiting myself to only muscle head roles. Taking drugs like steroids, human growth hormone etc is also a VERY expensive lifestyle, and unless you are a very rich actor, coming from a wealthy family to support that lifestyle etc, or in the fitness drug trade business as all bodybuilders are also in that don't talk about – it's not also something any guy that wants to work out can even have access to. I also don't want to deal with the long term side effects such as messing up my natural testosterone levels when I'm older and have to spend more $ in taking care of that. I'd rather invest my $ for other productive things in the future. The alcohol thing is something I never managed to acquire the taste, so in that sense it works out good with my lifestyle and focus also. In a sense of balance, no alcohol allows me more ice cream 🙂
.
.
.
HELLTER: How did it feel to work on 300: Rise of the Empire. And is it true that you bought a domain that you own spartangod.com that is dedicated to your time on 300? 
PRIYOM: It was great! However I wish I could have been one of the Spartan soldiers, however because of my look I was a Persian soldier. It was a good experience regardless my first time working on a green screen and I also got to have lunch with Lena Heady! I do own that domain, you can click it and try it. It's not dedicated to my time on 300, I just own the domain.
.
.
.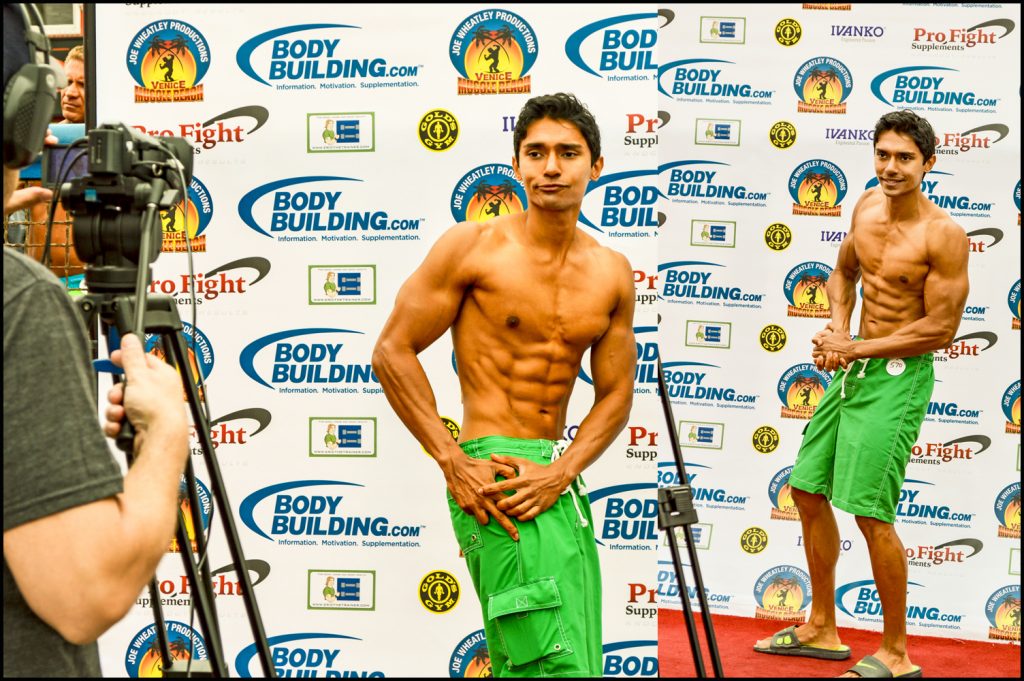 .
HELLTER: How was it like working with Johnny Depp in City of Lies?
PRIYOM: It was cool to work with Johnny Depp. The scene I worked with him on was at the final hour late at night so we were all pretty much fatigued. I was playing a boxer and couldn't manage to take my helmet off to talk to him properly as we were in a hurry, but it was a pleasure to introduce myself and enjoy that scene.
.
.
.
HELLTER: What characters do you enjoy playing the most?
PRIYOM: I enjoy playing super studs or super nerds. Total contrast of which I can do both 🙂 I also like to play the bad guy. Characters that keep it engaging and appears larger than life to the audience. Just a normal guy appears boring to me.
.
.
.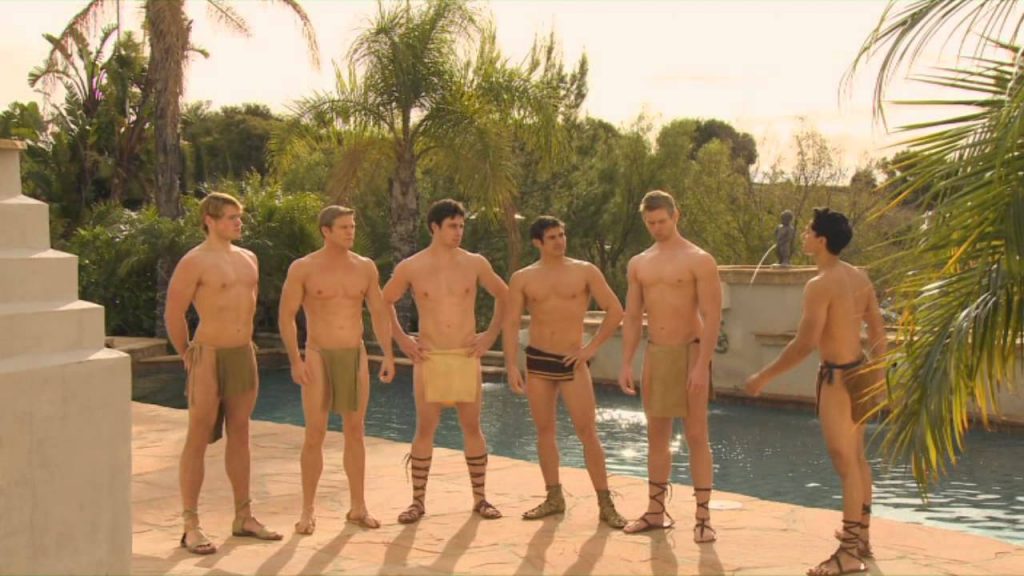 .
HELLTER: Early in your career you starred in a couple David DeCoteau erotic male horror films called 1313: UFO Invasion and 1313: Hercules Unbound. How was it like working for and taking direction from David Decoteau?
PRIYOM: It was cool. David discovers a lot of young Hollywood guys and I have no regrets working with him at all.
.
.
.
HELLTER: Basically the 1313 film series showcases hot men who are always shirtless. The erotic horror films are meant to be sexy and for a large LGBT Male crowd. Were you comfortable filming those scenes and how does it feel to have a huge gay male fan base from those films you did?
PRIYOM: (Laughs), not only was I comfortable in those scenes, but I was in my element. It was cool. It's interesting in the sense that even though these movies get a huge gay male fan base, none of the movies I did have even a single sex scene or even a gay kissing scene. It's just basically doing the script shirtless. I love all my audience. Thanks to them.
.
.
.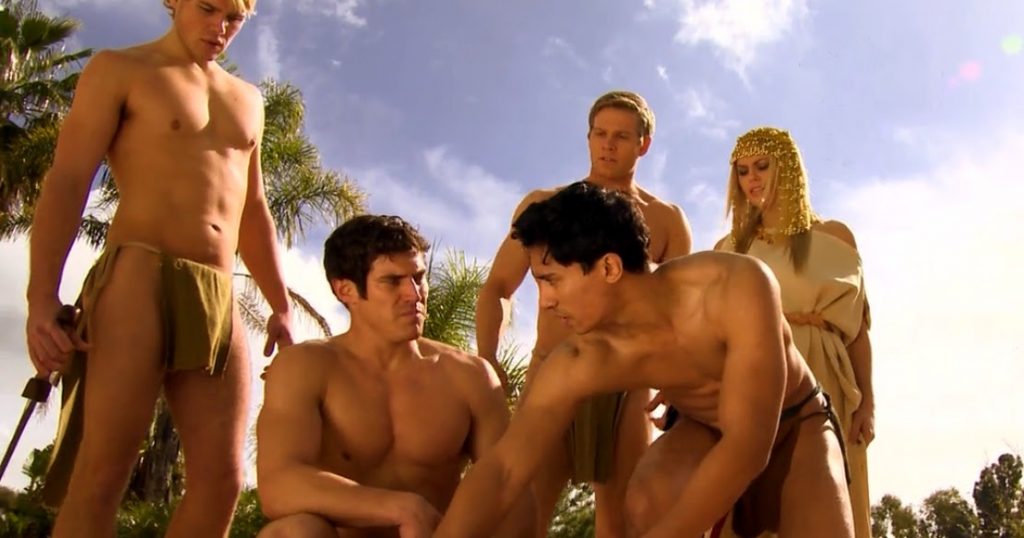 .
HELLTER: In 1313 Hercules Unbound you work with The Incredible Hulk's son Lou Ferrigno Jr. How was it like working with him?
PRIYOM: I didn't actually directly work with Ferrigno Jr on the same day, so I didn't meet him on set. However, it is cool that we all are in the same movie sharing credit.
.
.
.
HELLTER: One of my favorite new series is Now Apocalypse. Was it fun working on a episode on the show and did get a chance to meet or hangout with Tyler Posey or Avan Jogia?
PRIYOM: It was a lot of fun indeed! Unfortunately the scene and the day I worked, I didn't get to meet either of those actors, however I would have loved to meet and work with Tyler Posey. In the future perhaps.
.
.
.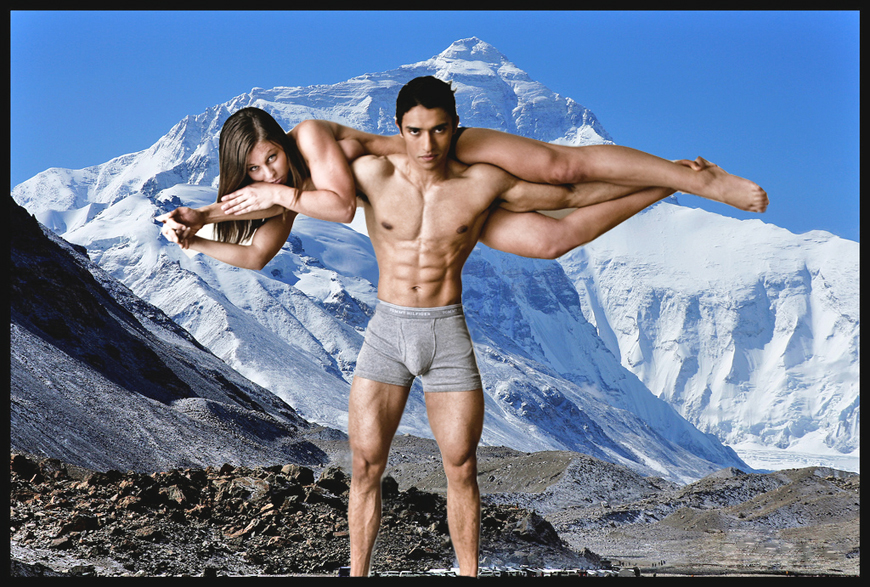 .
HELLTER: Do you like horror films and if so, what are some of your favorite and why?
PRIYOM: Absolutely love horror! Horror, one of the genres where anyone can make it BIG in super low budget if the script is epic enough, that's what I love about it. Some of my favorite horror films of all time include The Omen series, SAW series, even though mostly in slasher/psychological genre, the original classic Exorcist, Texas Chainsaw series, Conjuring series among a few others.
.
.
.
HELLTER: Anything else you want to discuss or promote?
PRIYOM:  Follow all my social media @kingpriyom pls to keep up. Thanks!
.
.
---
.
.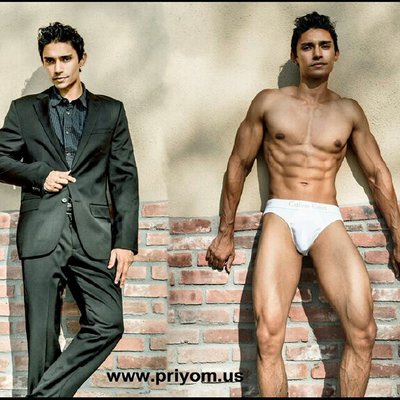 .
---