Gruemonkey's interview with Quinn Lord (Sam from Trick r Treat) in association with Mintych Authentics!!
---
Gruemonkey's interview with Quinn Lord (Sam from Trick r Treat) in association with Mintych Authentics!!
---
Hello Grue-Lings,
   Gruemonkey has a special treat for all our horror fans. We have a interview with Trick r Treat's Sam, Quinn Lord. Thanks to our wonderful friends over at Mintych Authentics for setting this interview up and doing it for Gruemonkey. We appreciate you and thank you. Follow them on Facebook, they have a great private signings with horror legends. 
Quinn Lord is best known to all the horror fans as Sam from Trick r Treat. When you go to horror conventions or look online at horror stores, you always see Sam merchandise. His character is so big and popular. Quinn also was in a lot of tv series including: Todd World, Terminal City, Reunion, The L Word, Blade The Series, Stargate SG-1, Supernatural, Masters of Horror, Smallville, Virtuality, Web of Desire, Fringe, Captain Starship, Shattered, Endgame, Eureka, Once Upon A Time, R.L. Stines The Haunting Hour, The 100, and The Man in the High Castle. Besides Trick r Treat he was also in other films including: White Noise 2, Space Buddies, The Hole, The Possession, 
Imaginaerum, and Deadman Standing. Here is Gruemonkey in association with Mintych Authentics interview with the horror legend himself Quinn Lord:
.
.
---
.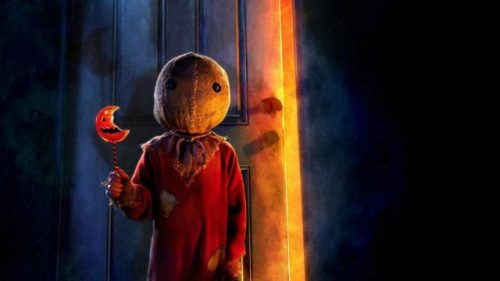 .
GRUE: Trick R Treat was out years ago, but you made Sam a household name in the horror world. Sam is just as popular as Freddy and Jason and you go to horror conventions and everyone is selling Sam merchandise. How does it feel to have such an iconic character in the horror world and the character is all you? A cult classic. How does it feel to part of the Trick R Treat Sam phenomenon?
QUINN: It's really weird but I grew up with it. I didn't know what it was like to grow up without it in a sense. I was 7 when I filmed it and at first it wasn't popular and over time it grew into this giant cult following and I grew up learning to sign autographs which was really weird. It's not something one expects when you are actually filming it. It just sort of happens.
.
.
.
GRUE: I'm sure it does feel weird, it's a new experience for you. If they ever made a sequel to Trick R Treat we all know you can't play Sam anymore because you're older and taller. Would you be open to return in a sequel and what character would you like to play in the sequel?
QUINN: Well in the original movie I played more than one part because my face was covered as Sam. I played the peeping Tom kid with the little monkey suit near the beginning of the movie. I think if we were going to do a sequel to Trick R Treat it should be Peeping Tommy grown up and then he ends up breaking the rules of Halloween and getting killed by Sam. I think that would be a pretty interesting circle of events.
.
.
.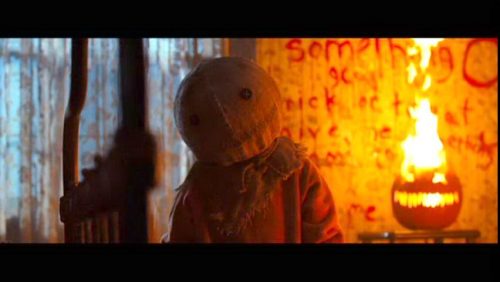 .
GRUE: (Laughs). I agree. How was it like wearing the Sam costume in Trick R Treat? Was it hard to see out of?
QUINN: It was hard to see. They had different kinds of masks. I'd say there were probably three different kinds. They had this sort of plaster, bubble scuba helmet kind of thing. They had one slit for my eyes and one for my breath and I ended up using both for my sight because I could and needed to. They had multiple versions of it – a single layer burlap and a double layer burlap. One was for close up shots and one was for far away. The single layer burlap was actually pretty easy to see through – it was like seeing through a sheet. The double layer was like seeing through a light blanket. A couple of times I ended up running around half blind but when I had the pumpkin head – when the mask comes off – I was completely blind until the gunshot wound I could see through the hole. The animatronic face was covering my entire face – I couldn't see anything.
.
.
.
GRUE: Wow, that sounds difficult. What was your favorite scene from Trick R Treat?
QUINN: There were so many of them. I'd actually say the porch scene because it has a connection to the audition room when I auditioned for Sam. When I went to the audition there was Mike Dougherty sitting behind the desk and right before I was about to leave I said "Do you want me to show you something I think Sam would do?" And he said to go for it. So I bent down and pet this cat and I just pick it up by its tail and walk off. So when I'm at Principle Wilkins house Sam grabs the little razor blade chocolate bar and you can hear his bag as he runs down the stairs like this cat or something is inside the bag. I thought that was a neat little connection.
.
.
.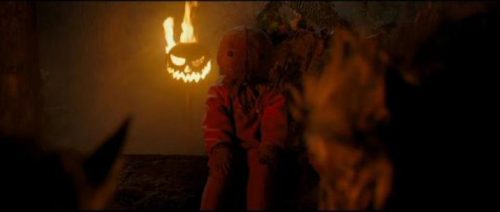 .
GRUE: Oh wow, that's awesome. Did you do your own stunts?
QUINN: No. I wish I was. At the time I was 7. I guess I did to some extent. At the rock quarry during the school bus scene they had to put me in a harness in case I fell off the cliff.
.
.
.
GRUE: How did you prepare for such an intense role in The Man in the High Castle?
QUINN: Around that time I was exploring with what I could find true about myself that also relates to the character I was portraying. The show is all about parallel worlds and alternate realities so I was thinking what would be the best proud of me – straight A student – version of myself in a very twisted kind of world.
.
.
.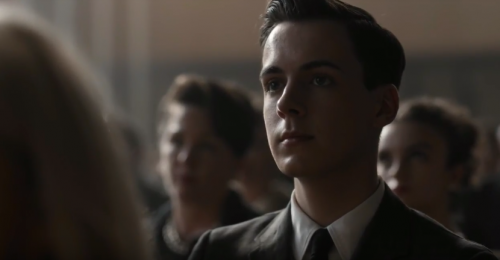 .
GRUE: Nice. You nailed that role. What was your most memorable audition?
QUINN: Sam was one of the most memorable of course but the opportunity to audition for Spiderman was an experience. 
.
.
.
GRUE: You tried out for Spiderman? Sweet. Looking at you grown up you would have made a great Peter Parker.
QUINN: (laughs) It was crazy.
.
.
.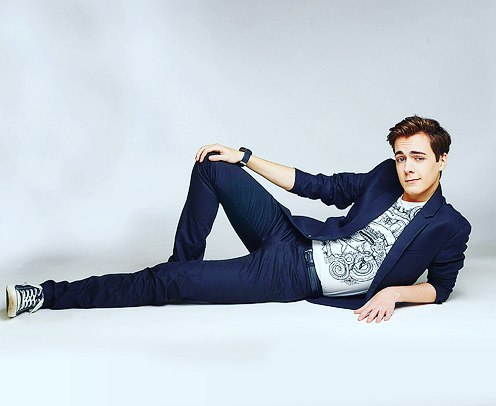 .
GRUE: What was the biggest challenge you faced bringing your Thomas Smith character to the screen?
QUINN: All the swastikas on the set. It was weird trying to act like "this is where I live" but there are swastikas literally everywhere. On the floor in some places – on a normal floor from the 60's there would be a black edge around it and I saw one painted on the floor and was like "wow – you even fit one in there too" The definition of propaganda everywhere you looked.
.
.
.
GRUE: Wow, sound very disturbing. Besides Trick R Treat you did a couple horror films and even guest starred in Once Upon A Time. Are you a fan of horror films and if so what are your favorites?
QUINN: I would say no but I do like some. I like the ones without the jump scares. Stuff like Chernobyl on HBO are the type that I like because it is real.
.
.
.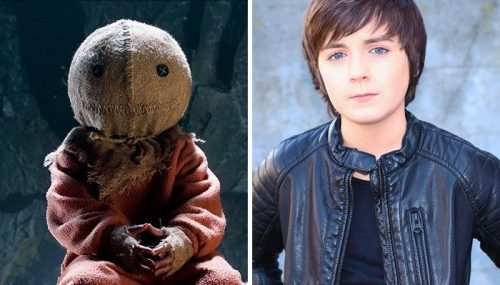 .
GRUE: Thank you Quinn so much for joining us today. Was a pleasure talking to you. 
QUINN: Thank you guys for having me. 
.
.
---
.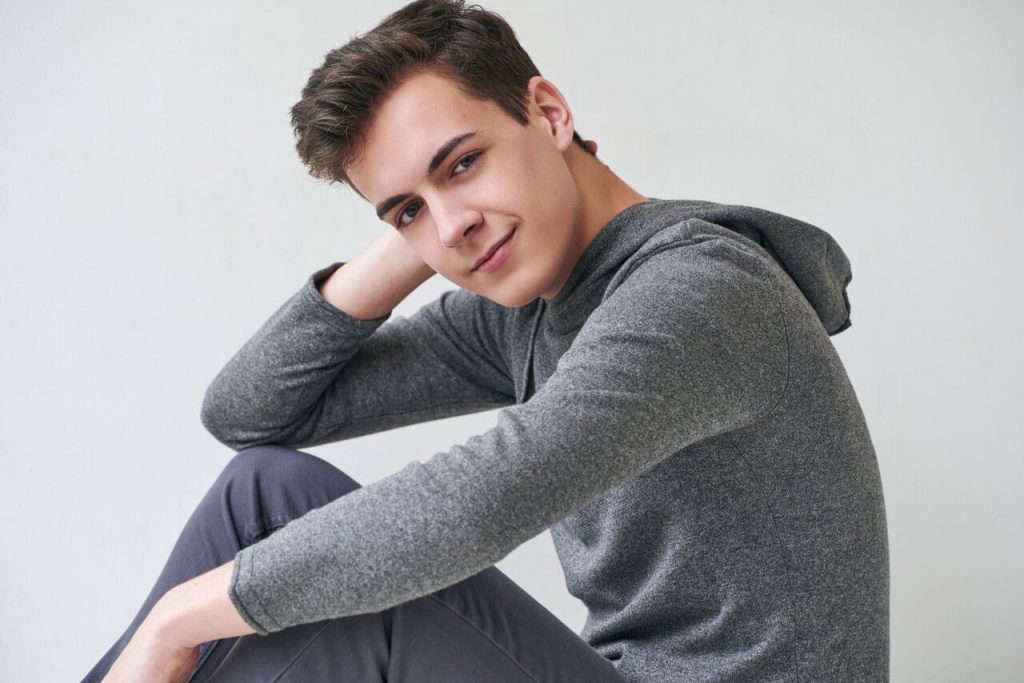 .
.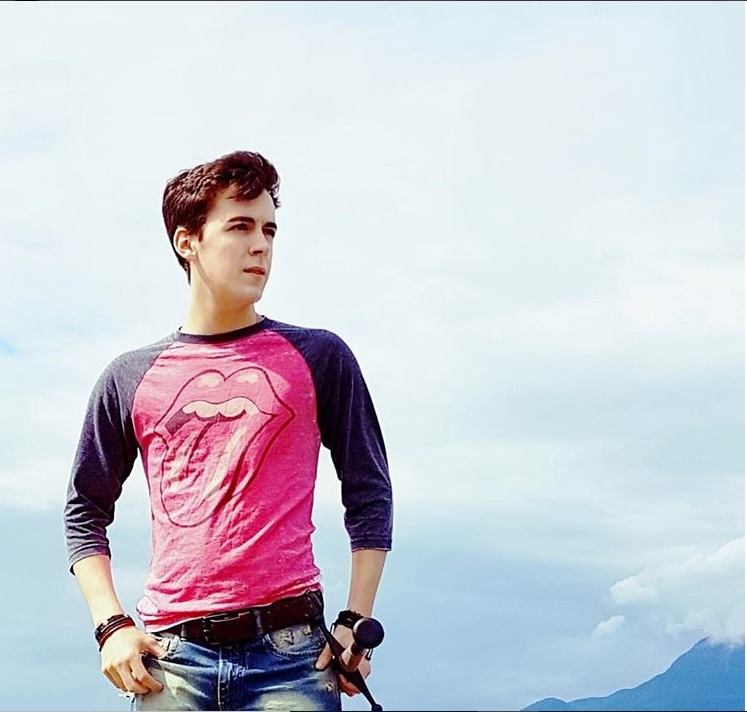 .
.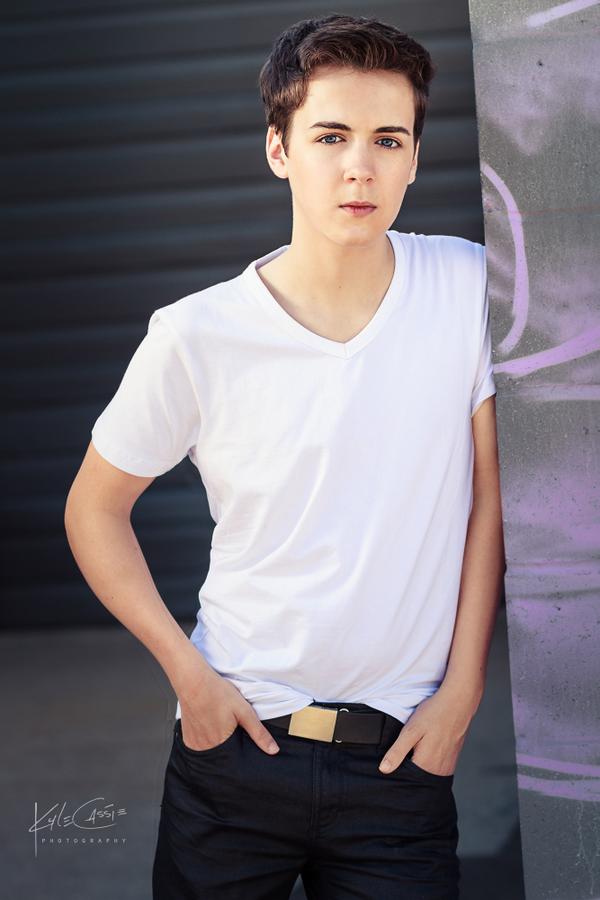 ---