---
"THE REFUGE" starring Keith Sutliff, Reine Swart comes to digital July 12!!
---
KS Pictures is pleased to announce the digital release of Keith Sutliff's THE REFUGE, starring Keith Sutliff (THE MASON BROTHERS) and Reine Swart (THE LULLABY) on Friday July 12, 2019.
.
"The Refuge keeps patient viewers hooked and film lovers invested by maintaining a harsh and eye-catching atmosphere and storytelling angle."– Film Inquiry
.
" a solid plot and some excellent acting" – Voices from the Balcony
.
THE REFUGE STEERS TOWARDS DIGITAL JULY 12
This July, plan your getaway.
From writer-director Keith Sutliff, a non-stop thrill ride through the streets of Los Angeles, The Refuge on digital July 12.
.
.
A getaway driver finds himself in harm's way when he gets caught up in a job involving casino heist money in the adrenaline-charged new crime thriller from Keith Sutliff.
.
.
KS Pictures presents The Refuge, starring Keith Sutliff (The Mason Brothers), Julien Cesario (Close Range), Matthew Webb (127 Hours), Reine Swart (The Lullaby), Stefanie Estes (Bethany), Demeterius Stear (Death Pool), Martin Copping ("Hawaii Five-O") and Cheyenne Buchanan (A Dark Place).
Available on digital platforms July 12.
.
.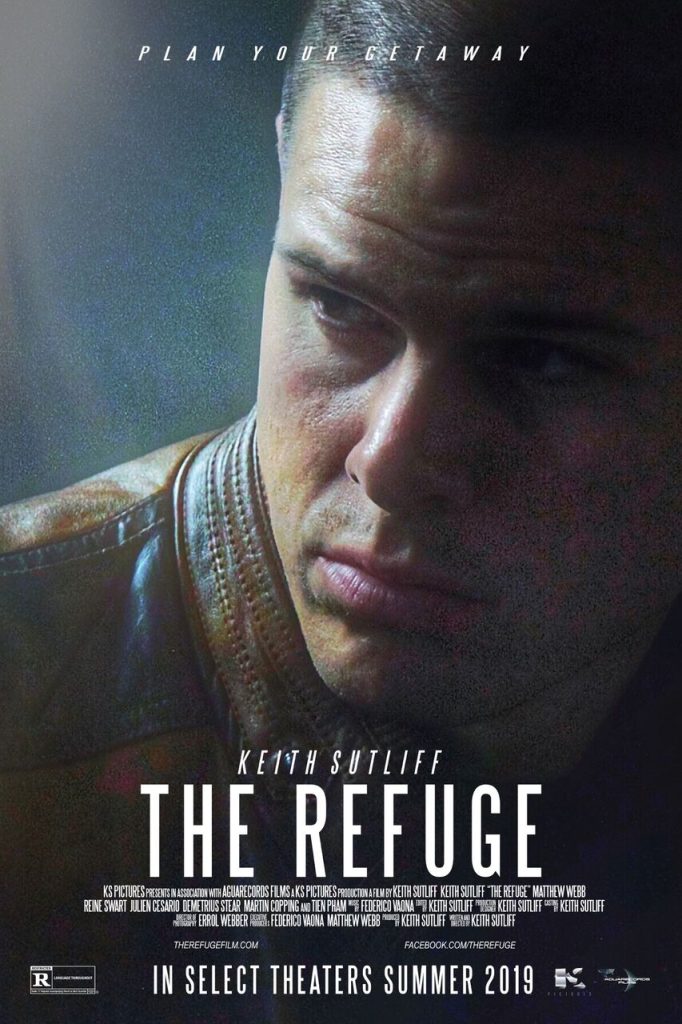 ---