Gruemonkey presents Joey Ambrosini: A Star in the Making!!
---
Gruemonkey presents Joey Ambrosini: A Star in the Making!!
---
Hello Grue-Lings,
   Today we have Joey Ambrosini back on Gruemonkey again as our very special guest for another interview. Joey Ambrosini is a young actor born and raised in Monroe, Connecticut. He started acting at the age of 16 years old and continues his path today. Joey is a very creative and passionate young man. Here are some questions we had asked Joey about his path before and while he got into acting:
.
.
---
.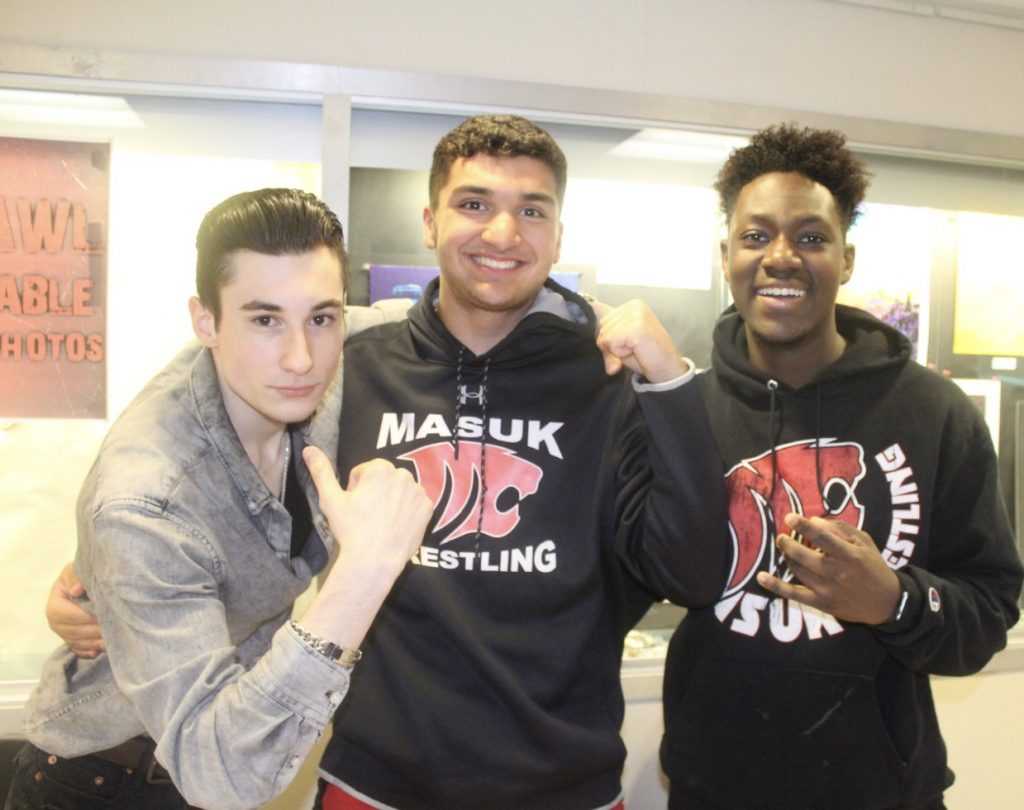 .
HELLTER: Hello Joey and Welcome again to Gruemonkey. I am very happy to see the success you had with Panther Brawl and Vault. Tell me how you feel on the success of both of films?
JOEY: Hello and thank you for taking the time to speak with me for your site. I appreciate the love and support that you have shown towards Panther Brawl and Vault. As for how I feel with the progress that was made, I think that Panther Brawl was very well successful. Especially from the premiere event we held at Masuk High School where we filmed the action. It was a real pleasure to present it to the people that came down that night and although it wasn't a sold out crowd, we were happy to have the people come down including our special guests: Ryan Sweeney, Zane Bernardo, Ryan "The Cable Guy" John, David Gere, and Justin Credible. I mean, everyone who came out enjoyed the documentary and that made us feel good because we knew that it was going to be a tough project and we did have some conflicts regarding some cast and crew members but it was a real pleasure to do and dedicate it to the school I will be graduating at in 2020. Even during the meet and greet at the premiere, I was signing a lot of autographs alongside Justin Scarpati, Zach Minch, Tobi Olatinwo, and Colton DeLeo. On the other hand, Vault I really thought was amazing. You know, getting to be apart of such an amazing movie where you have the opportunities in working with such incredible talent like Theo Rossi, Clive Standen, and Samira Wiley is a true blessing. I very much was amazed at the work that was put in from both the people in the scene and behind the scenes.
.
.
.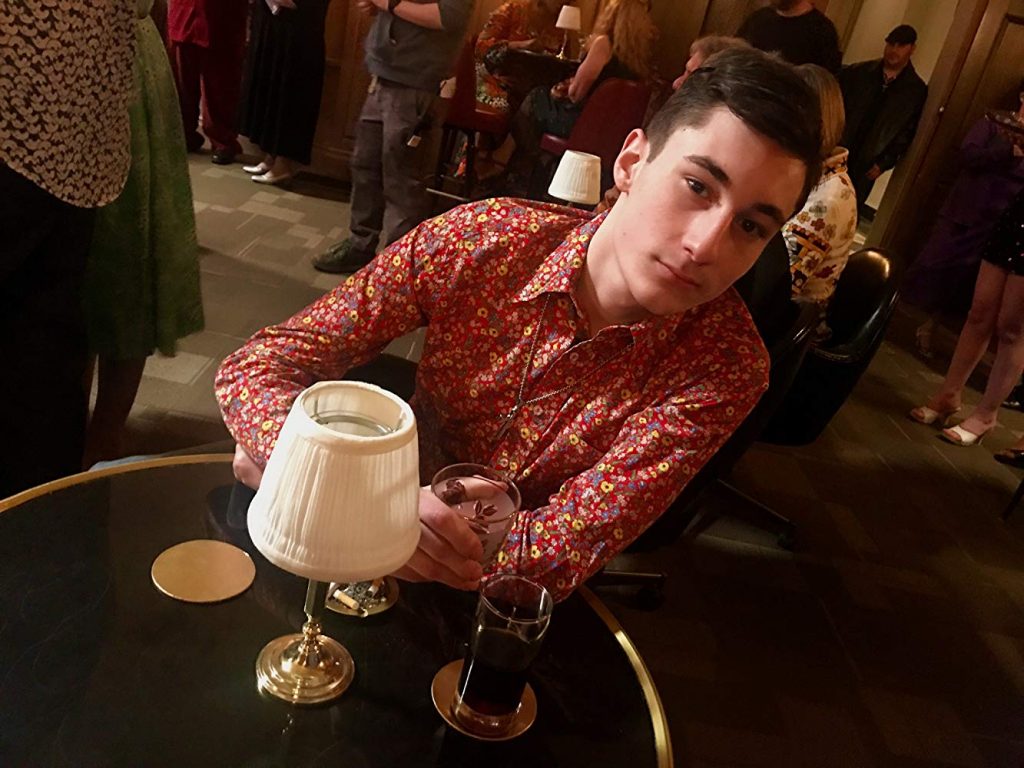 .
HELLTER: What was your reaction and feelings seeing yourself on the big screen for the first time?
JOEY: You know, Vault was my first movie and I was completely amazed in getting the chance to travel up to Warwick, Rhode Island on a Wednesday night and see such great people like Tom DeNucci, Vinny Marseglia, Chelsea Vale, David Gere and Justin Credible. I was also able to sign a few posters, which was pretty awesome and I had David to thank, as my mentor, for not only having me sign a little but to be apart of the movie as well. Also, seeing my face on there really brought me back to when we filmed my scene. The setting was a Las Vegas casino and the Red Sox game was on the television. Theo Rossi, who plays Deuce, and Clive Standen, who plays Chucky, were walking in and they start cheering for the Red Sox and then I looked back at them. Then the Red Sox scored a home run and me and the dude I was paired up with leaped up from our seats and high fived each other and yeah, seeing my face on that screen was a real great moment for me.
.
.
..
..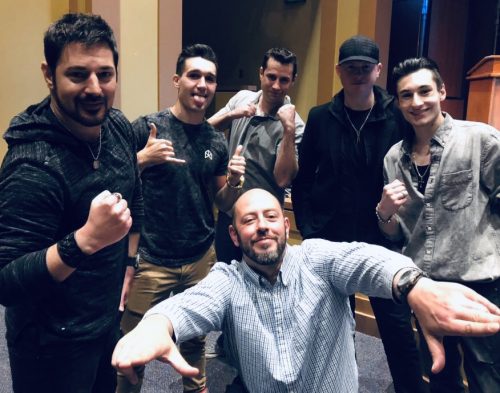 .
HELLTER: Let's talk about the person Joey before your films. Tell us all what made you want to get involved in entertainment and who were some of your hero's and role models?
JOEY: Before my life in acting, I was some average kid who admired such big time names like my lifetime hero, John Cena, because John really knew how to send that motivational message out there and although my goal was never to be a wrestler, I really have always admired John because he has always seemed to know how much life can try to bring you down but that's where you must come in and take over. I, myself, grew up watching the WWE when it was always John Cena, Batista, The Undertaker, Randy Orton, Chris Jericho, and all the other guys back then and to this day, I still will watch Raw and SmackDown on the television and from time to time, I will still attend an indy show. I actually met my mentor, David Gere, at an independent professional wrestling show in Bristol, Connecticut that had Kevin Nash and Rey Mysterio on the card. We had discussed my goals and passion for being involved in this industry and from that point on, David became my mentor.
.
.
.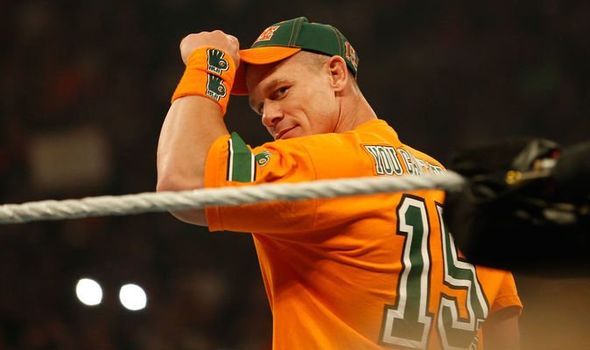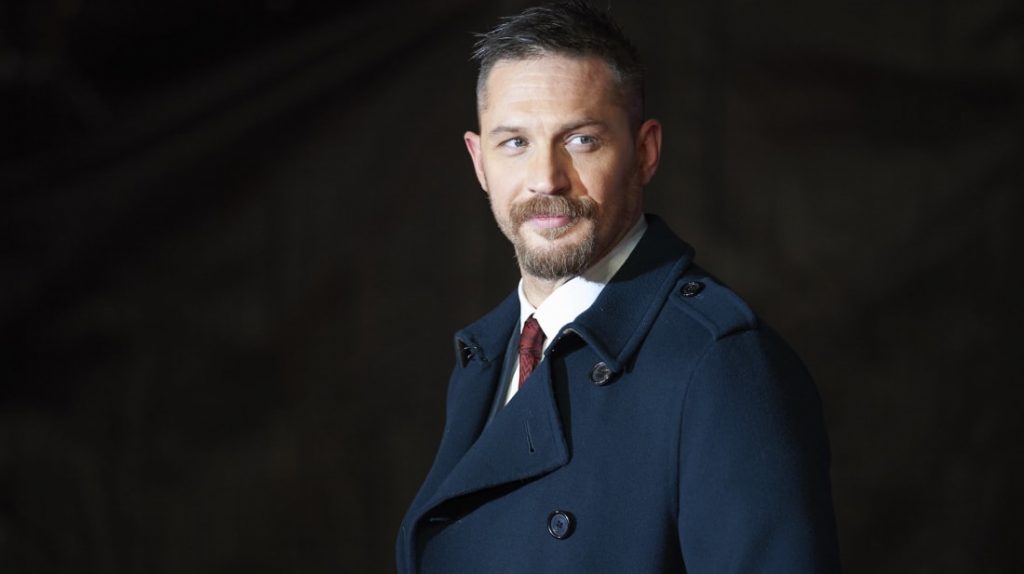 ..
HELLTER: Who were some of your early inspirations?
JOEY: You know like I said before, John Cena had always been my lifetime hero but in acting, my number one inspiration has always been Tom Hardy. I mean if there was no Tom Hardy, there'd be no Joey Ambrosini. I mean after watching some of my favorite movies starring Tom such as The Dark Knight Rises, Warrior, and Venom, I really sparked my interest in being in the same field as him. But I was also one to look up to other talent such as Christian Bale, Chuck Zito, Theo Rossi, Wentworth Miller, Leonardo DiCaprio and a lot more other talent. As for the style and look, now I don't mean to brag or nothing (laughs), but I have been told numerous times that I have that actor look. But there was one time where my parents and I were traveling to Rhode Island for the day and I had a sit down with this man, who's had a lot of acting experience for theater, and he actually mentioned how he once played the king in the play for Romeo and Juliet. Anyway, he was asking me all sorts of questions on why I want to act and what my plan is to make it far, he told me in these exact words, "Some people think that acting is all about having the look and I can tell you right now that if that was the case then you'd probably be playing every role in the book because you really do have that look. But the truth is, the look is only five percent of what it takes to be an actor." So from then on I realized that the look is a different subject in acting. The look is a separate style. But anyway, I would say my style in looks was inspired by guys like James Dean and Luke Perry. You know those guys were really able to pull off their looks and on top of that, they were really good at what they did and I would say those are two of the millions of actors from the past that had that sort of dramatic effect on the game.
.
.
.
.,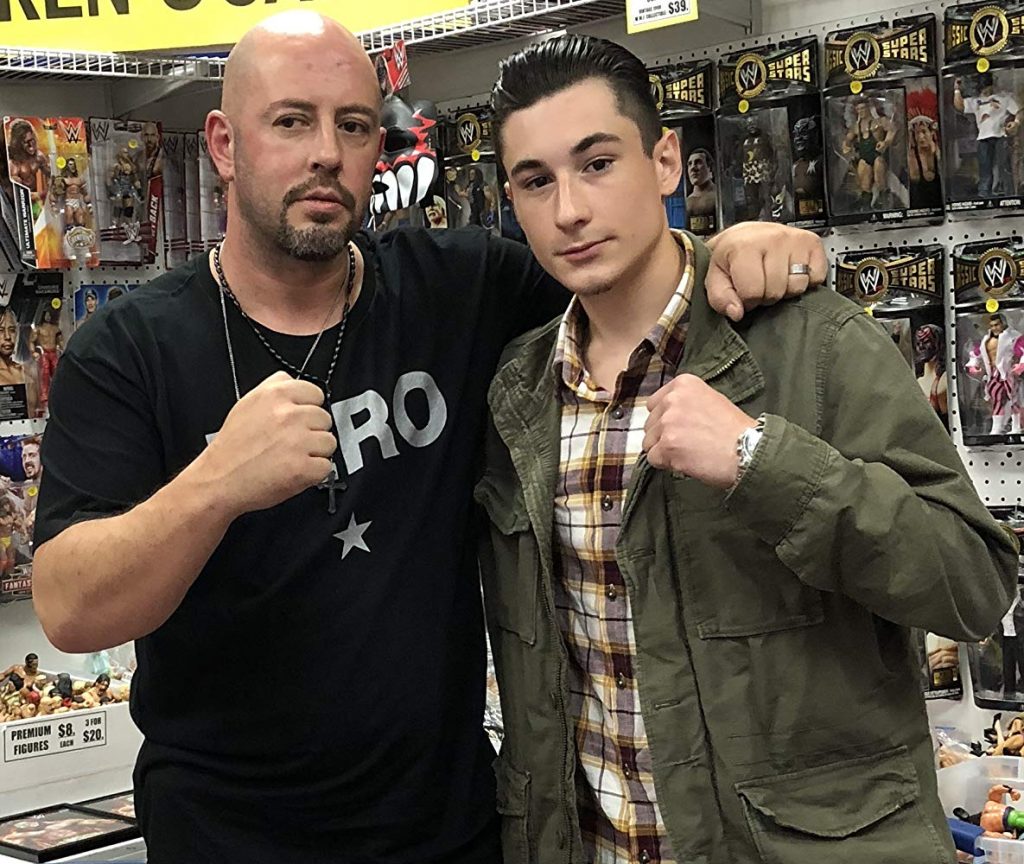 .
HELLTER: You are a big pro wrestling fan. Who were some of your favorite wrestlers and how happy were you to work with Justin Credible?
JOEY: As we mentioned my love for professional wrestling before, I started watching it when I was 5 years old. Me and cousins would watch it on television and play with the figures and even pretend we were the wrestlers (laughs). As for working with a guy like Justin Credible, it was a real pleasure being able to be featured in his documentary, Credible, and discuss how much I support him. Actually, after that scene was finished with filming, I get a follow from Justin on Twitter so I decided to hit him up and see how he is doing and we then began to chit chat about life and all that stuff and from then on we became really close friends and I got love for the guy.
.
.
.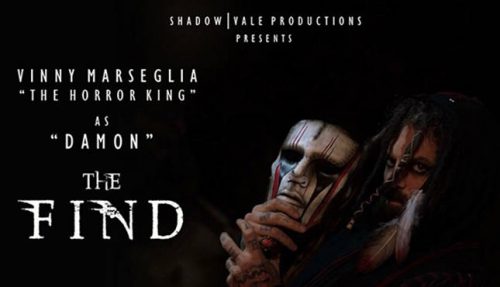 .
HELLTER: Can you tell us anything about The Find?
JOEY: Well, aside from it being a horror movie starring a couple guys from Ring Of Honor Wrestling such as Vinny Marseglia and Flip Gordon, I have the part of Perry. I was casted for that part a little over a year ago by David Gere, who produced this movie and plays the part of Mr. Greene, in which I was hardly able to thank him enough for giving me the opportunity both as my friend and my mentor. In regards to where the film stands in production, we still have my scene to film and I totally look forward to it.
.
.
.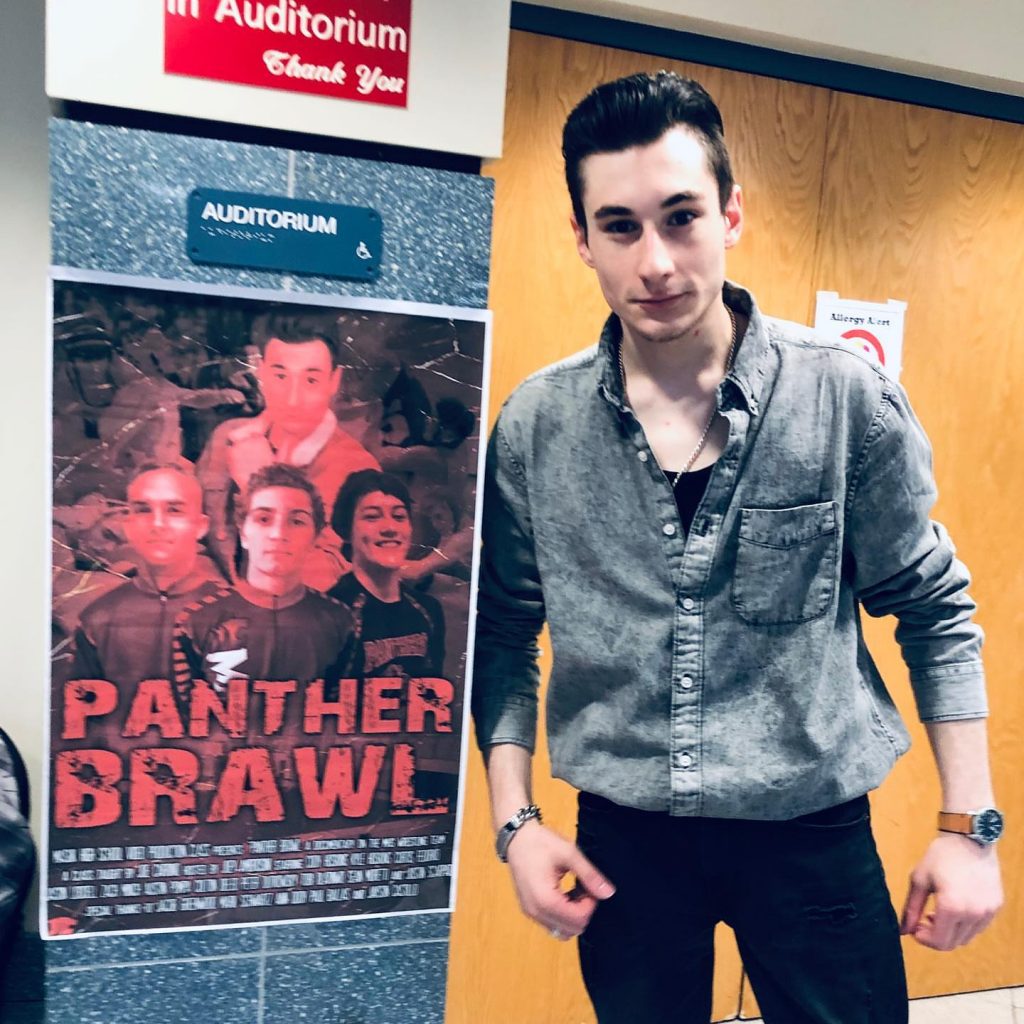 .
HELLTER: How did teachers and students react to the finished product and screening of Panther Brawl?
JOEY: Well we definitely advertised the documentary all over the school and before, a lot of people kept on asking me when it was going to premiere. Sadly, some of them were unable to come to the premiere but when they saw it on YouTube, both teachers and students, they loved it and that honestly made me feel good. Some teachers were actually honored to see their names in the end credits under special thanks which was given to them in return for letting me cut a class of theirs so I can film a scene (laughs).
.
.
.
..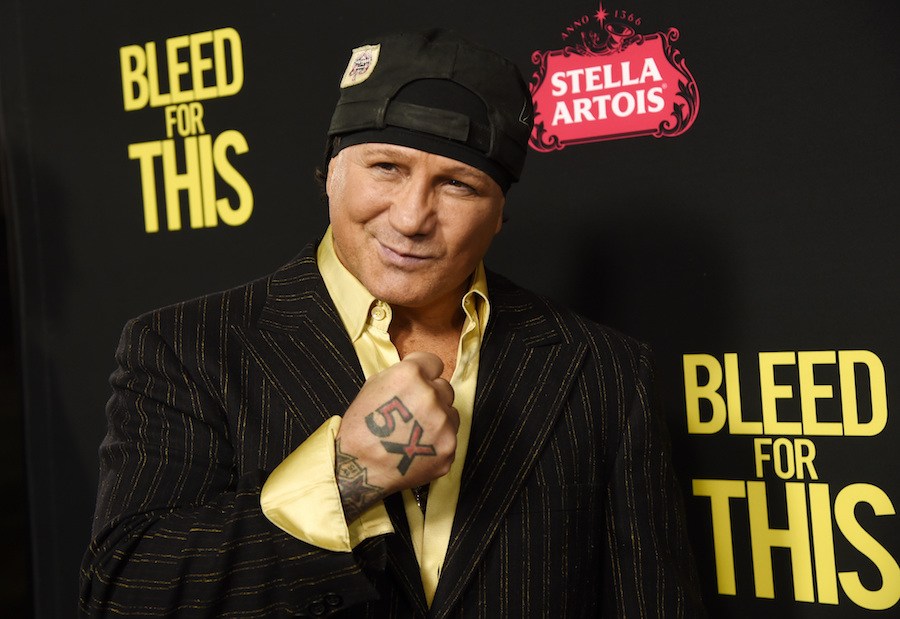 .
HELLTER: Tell us something about yourself that hardly nobody else knows?
JOEY: Well honestly, there is this one thing. I am actually one of those people who look up to the boxer, Vinny Paz. You know, after reading his story and watching the movie on his life, Bleed For This, it really gives me empowerment to get back up when I feel like I am falling down. You know, with the struggles Vinny went through from having a fractured neck where he had to receive halo surgery and had to deal with people telling him his career is over, like that really sucks. But the empowering part of the story is how Vinny decided to still train and work out with the halo headgear on and when it came off and then he came back to win the title against Roberto Duran. That right there, that is what a true life inspiration is about.
.
.
..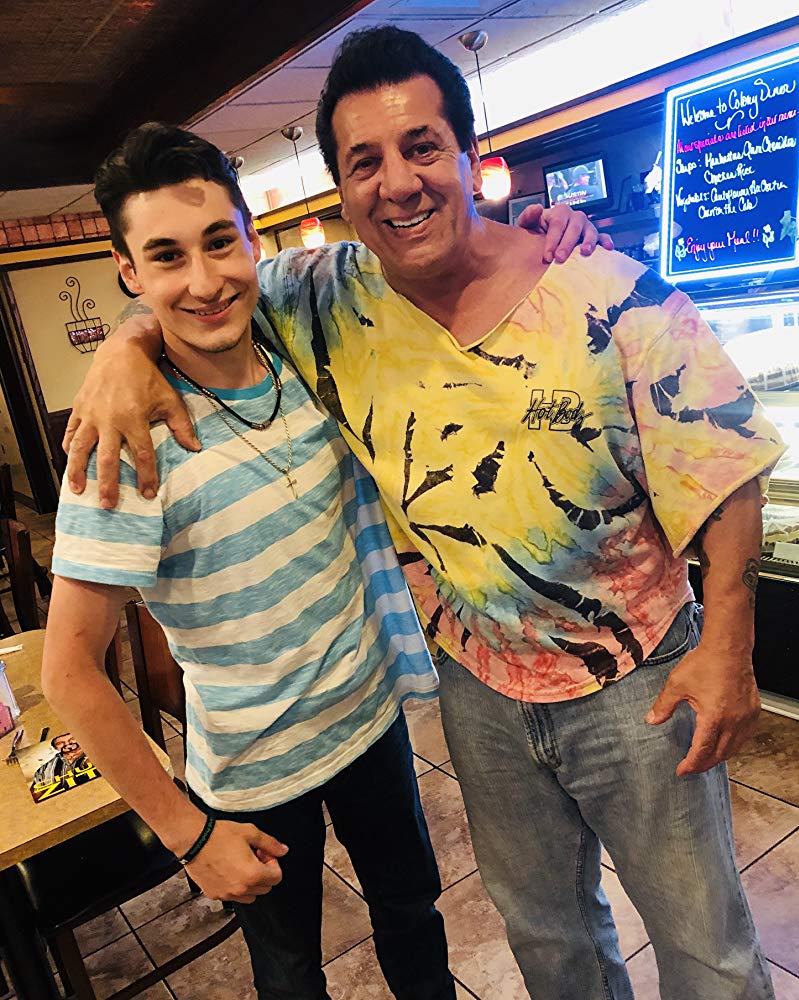 .
HELLTER: I want to play a game with you about your favorites. I mention something and you tell me your favorite. Ready go:
TV Show:
Movie:
Wrestler:
Actor/Actress:
Video Game:
Gaming System:
Horror Movie:
Vacation Spot:
Who would win, Freddy vs Jason Vs Michael Vs Leatherface vs Chucky Steel Cage match?
JOEY: TV Show: Prison Break.
Movie: A Bronx Tale.
Wrestler: John Cena.
Actor / Actress: Tom Hardy / Amy Adams.
Video Game: Batman Arkham City.
Gaming System: PlayStation.
Horror Movie: Halloween 2007.
Vacation Spot: Walt Disney World.
Who would win, Freddy Krueger vs. Jason Vorhees vs. Michael Myers vs. Leatherface vs. Chucky in a Steel Cage match?: Is that a trick question? (Laughs) Without a doubt, Freddy Krueger.
.
.
.
.
HELLTER: What actor would you love to work with and why?
JOEY: I would absolutely love to work with Tom Hardy and John Cena. Tom because he has been my favorite actor since day one of me seeing him in a movie. The first movie I saw him in was The Dark Knight Rises and after that, I watched some of his other movies especially Warrior which I would say was my favorite Tom Hardy movie because I honestly love MMA movies like that. But the reason why I'd love to work with John Cena is because I would be able to talk with him on set when the times are right and I would get to tell him he has always been my lifetime hero. Same with Tom, where I would get the chance to tell him that if it wasn't for him, I would have never been inspired to be in this field.
.
.
.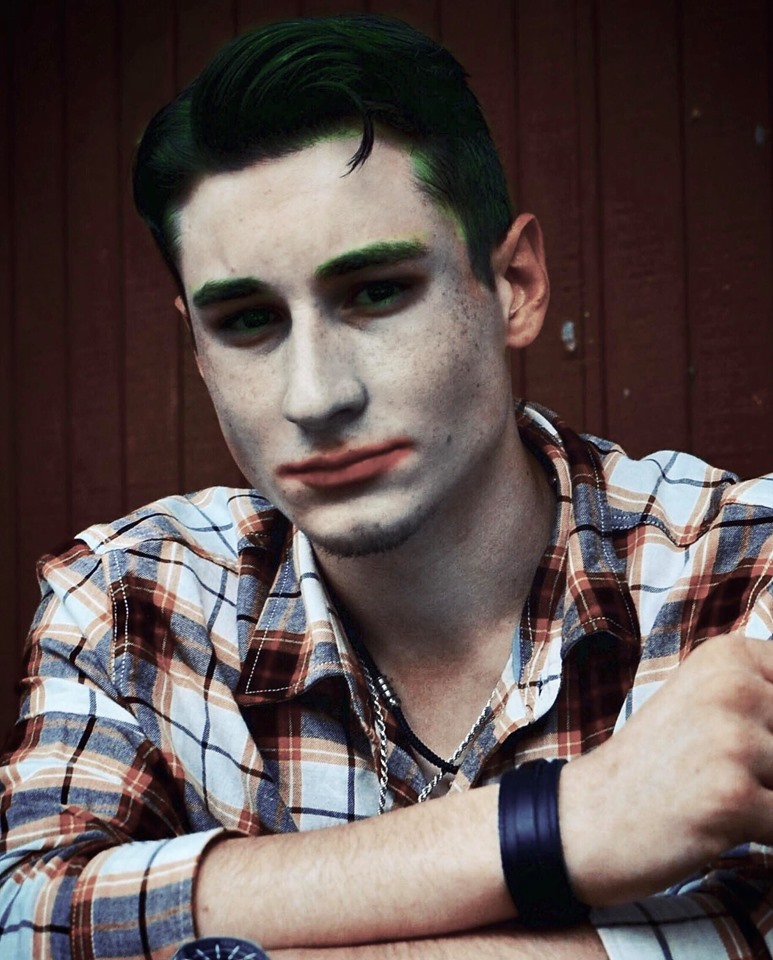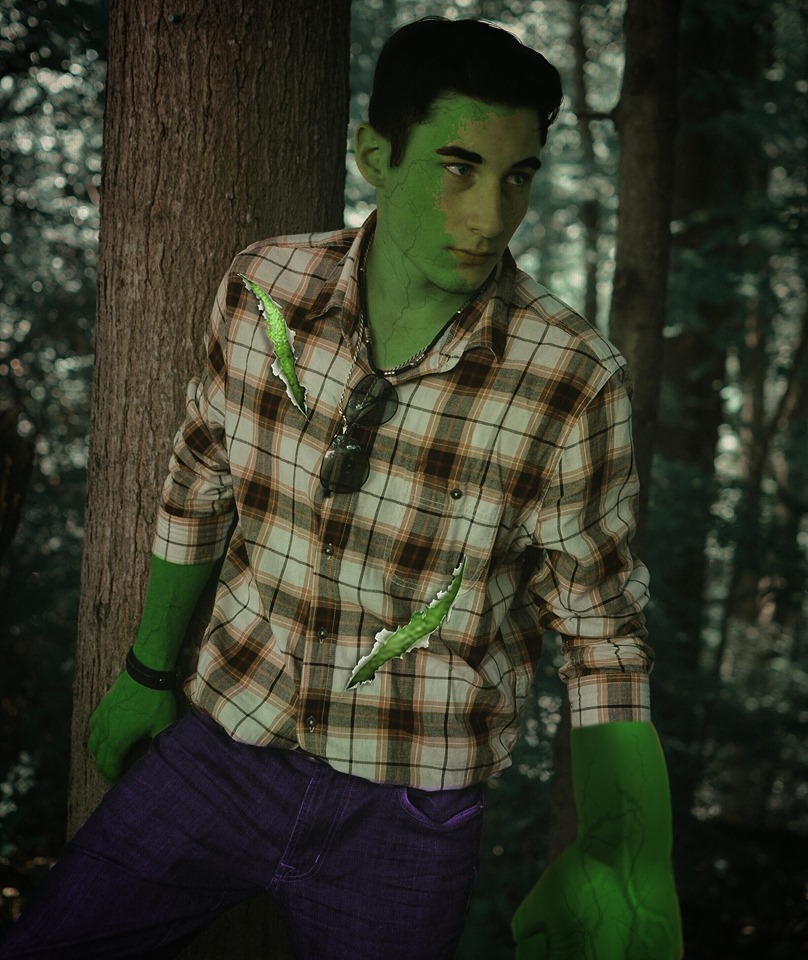 .
HELLTER: What would you say are your biggest dream roles so far?
JOEY: I honestly only have two really big dream roles that have been stuck with me since day one. For my number one dream role, I would absolutely love to play the part of The Joker because he has always been my favorite comic book villain and character all together and I have no doubt that I can do it as long as my mind continues to be set to it in which it will always be set to it. For my second biggest dream role, I would also love to play the part of Bruce Banner, who is the man inside The Hulk, because when I first saw Edward Norton play that part, one thing I fell in love with was the intensity throughout the film and I guess that's another reason why The Joker part was something that sort of stuck with me. You know, I just love the intense roles, films, and style. But one thing I will say is it comes to playing both The Joker and Bruce Banner, it is not really about having the look. Otherwise, there would be a million people out there that can do it. But one thing I will say is that no matter how hard it is, I am willing to set my mind to it and study that part which I honestly have done before and hopefully that dream comes true.
.
.
.
.HELLTER: Where do you see yourself 5 to 10 years from now?
JOEY: I see myself hopefully inspiring many young people, signing autographs, walking red carpets and I tend to be hopefully the next big thing. But as for inspiring young minds, I want people to know that nothing is impossible when it comes to making your dreams come true. Being sparked by motivational people like John Cena and Vinny Paz, I want to forward their messages over to everybody and I tend to live off those messages. You know, I was one time chilling in my room watching old wrestling matches and my phone rang saying a got a video message and little did I know, it happened to be a video of Sean Ringgold, who plays Buddy Roxbury in Vault, telling me to keep striving for my dreams and to keep pushing forward. So I guess that right there was a message to me saying that it's guys like Sean Ringgold that we need in this industry to inspire young minds like myself and I would be a true liar if I said that the last thing I'd wanna do is motivate other people that want to be in this field as Sean motivated me in that video.
.
.
.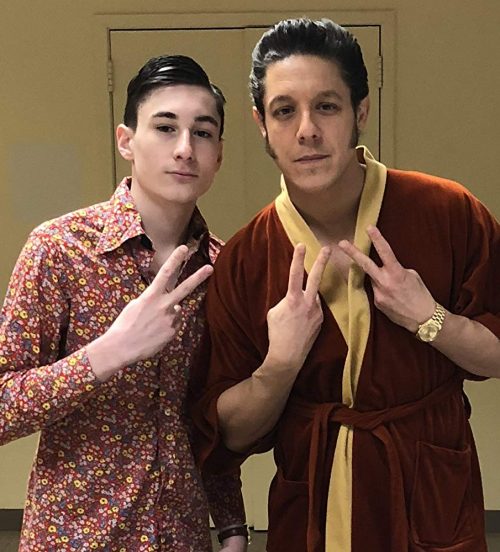 .
HELLTER: Anything else you want to discuss or promote?
JOEY: Well, you can all check me out on my social media and be sure to check out Panther Brawl, which is available on my official YouTube channel, and be sure to check out Vault if you have not done so yet. The Find will continue to film very soon, and just stay tuned because this young actor has only just started.
.
.
---
.
.
.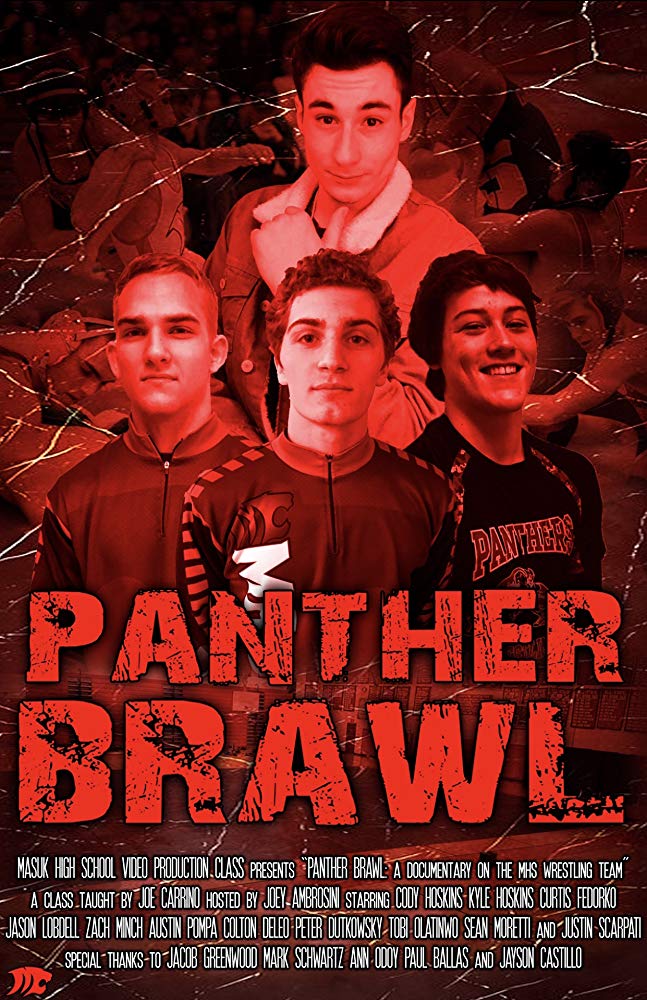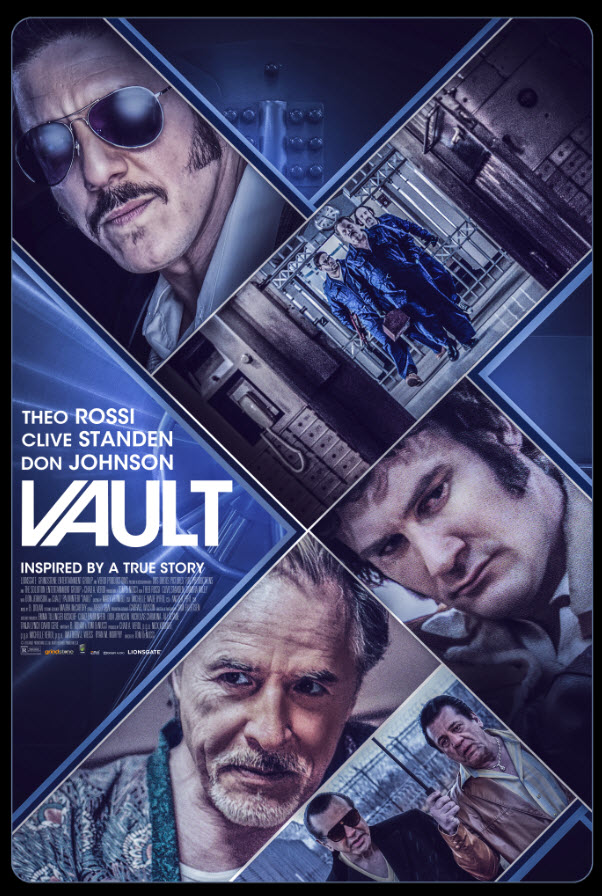 ---