---
Social-satire, horror-comedy Clickbait, is out on US VOD!!
---
Produced / Directed by: Sophia Cacciola, Michael J. Epstein
Starring: Colby Stewart, Brandi Aguilar, Seth Chatfield
.
IMDB – Facebook – Twitter – Instagram – str33ker website – Screen Caps – Poster – Press Kit – Soundtrack
.
Regularly updated list of the available platforms: http://launchover.com/launch/clickbait/
.
The score is also out on Plaza Mayor Records: http://blog.mikeandsophia.com/2019/02/clickbait-score-soundtrack-released-february-1-2019-on-plaza-mayor-by-night-kisses-featuring-catherine-capozzi-michael-j-epstein-sophia-cacciola/
.
The film won a number of festival awards:
Starburst International Film Festival: Best Feature
Arizona Underground Film Festival: Best Horror Feature
Buffalo Dreams Fantastic Film Festival: Best Micro-budget Feature
GenreBlast Film Festival: Best On-Screen Duo (Colby Stewart and Brandi Aguilar)
FANtastic Horror Film Festival: Best Supporting Actress (Brandi Aguilar)
Sanford International Film Festival: Best Music
.
"…a strong undercurrent of biting social commentary presented in a satirical manner. Everything from social media to corporate sponsorship to instant celebrity to the corruption of law enforcement and government is well and duly skewered. But fret not, because while these themes are being explored, there is a true reverence to our beloved horror biz on display as well (especially for the slasher and giallo genres)." – Daniel XIII / Horror Fuel – 5 out of 5 skulls
.
"A scathing observation of the habits of the internet age, Clickbait asks us to take a hard look at our online viewing habits and the true reasons for our enjoyment of the darker things that appeal to us, and demands we truly consider the kinds of things we might be inadvertently complicit in." – Andrew Marshall / Starburst – 8 out of 10
.
"You're a click away from a topical and trendy horror satire…Clickbait's humor is an evolution of the Kaufman schlock in TROMA films, updated for a modern audience, and dare I say a little more sophisticated for adults." – The Headless Critic / Without Your Head – 4 out of 5 headless critics
.
"Fans of John Waters and Paul Bartel movies are in for a treat…" – Matt Storc / Horror Society – 3.5 out of 5 stars
.
"…enjoyable and visually entertaining (and original).." – Michael Klug / Horror Freak News – 3.5 out of 5 stars
.
"…a 'must see' film." – Jason Kittrell / Zombies in my blog – 4 out of 5 stars
.
"The filmmakers really need to be applauded for their astounding attention to detail and for making significant strides to make their own film unique…Michael and Sophia are helping to re-invent arthouse satire, and I am eager to see more. They are a part of the new wave of elevated indie horror that you just can't pigeonhole. It's exciting." – Tiffany Blem / PopHorror
.
"CLICKBAIT puts the anxieties of popularity culture under a tongue-in-cheek lens, showing how people like Bailey, and even Emma, begin to fracture their personalities in order to construct new ones fit for internet stardom. This is a world, both in the film and in reality, where self-worth is measured by likes and retweets" – Matt Konopka / Nightmarish Conjurings
.
.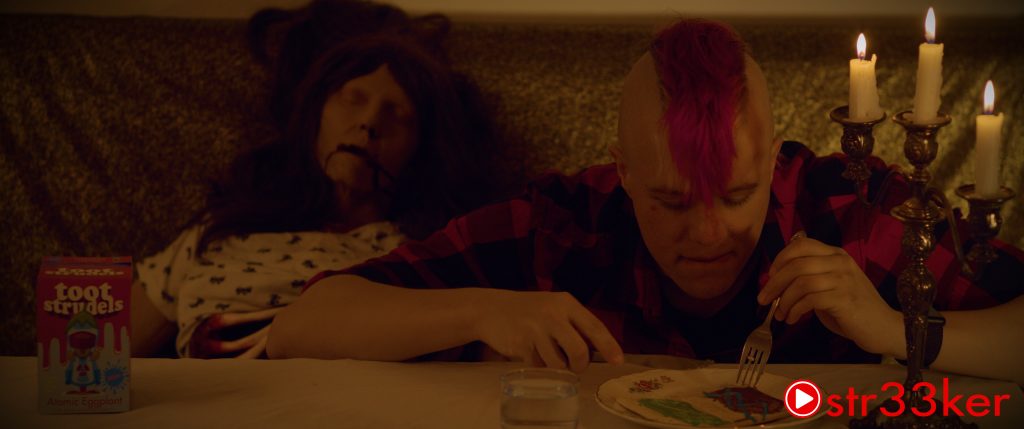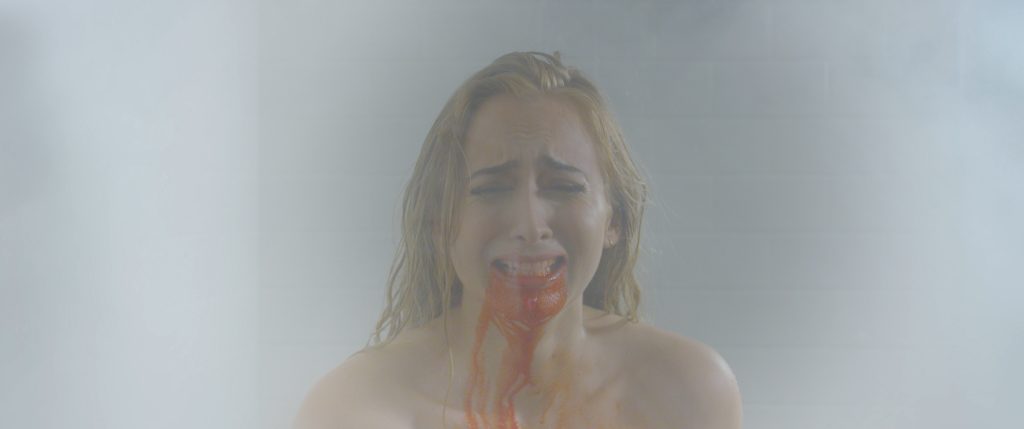 .
.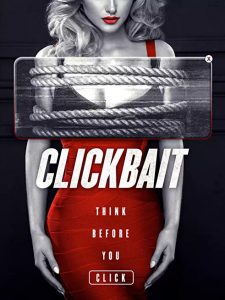 ---