Grue's Pride Month: Hellter interviews Daniel Hausser (Charlie Charlie)!!
---
Grue's Pride Month: Hellter interviews Daniel Hausser (Charlie Charlie)!!
---
Hello Grue-Lings,
Today to Celebrate Gay Pride Month on Gruemonkey, we have openly Gay Actor and Adult Film Star Daniel Hausser.
Daniel Vladislaus Hausser is best known for playing Lautaro Abaroa in Imagination of Young (2015).
He was born in Hazel Adeline Rovira and Edieth Ovidio Wiemann in Bellflower, California. He acted under Daniel Olsson to, this last name came down the family line of his maternal grandmother. And in 2018 Daniel changed his name to Daniel Vladislaus Hausser. Vladislaus comnes from the movie Van Helsing which is his favorite movie. And the last name Hausser comes from his paternal Grandfather, going up the family tree to Daniel's great great grandfather Paul Hausser.
He began his acting career on April 18, 2014. He had his first small role in the short film "Los Ninos Sicarios" (2015).
He had the starring lead Lautaro Abaroa in the Short Film "Imagination of Young" He got two nominations from his performance as Lautaro for both Best Actor at the Idyllwild International Festival of Cinema and at the Young Artist Awards.
Daniel was then cast by Devin Rice and Jacqueline Monique Corcos on the feature film "Being Black Enough" as Will (Young) by Devin Rice Productions. He was soon after cast as Flaco in the comedy pilot "Hard Time Harvey" directed by Michael Keller.
Later in Daniel got cast as Charlie in the upcoming feature film "Charlie Charlie" produced by Tony Mercedes. And soon after got offered the role of Lil Monster in the short film "If I Retaliate", for which he received another nomination at the Young Artist Awards. Daniel did some main stream acting and now dedicates his time to modeling and Adult Videos and has a great onlyfans website to see him completely naked in action. CLICK HERE FOR HIS ONLY FANS PAGE (WARNING: He is completely naked and has full blown sex in Only Fans).  Below is my interview with Daniel Hausser:
.
.
---
..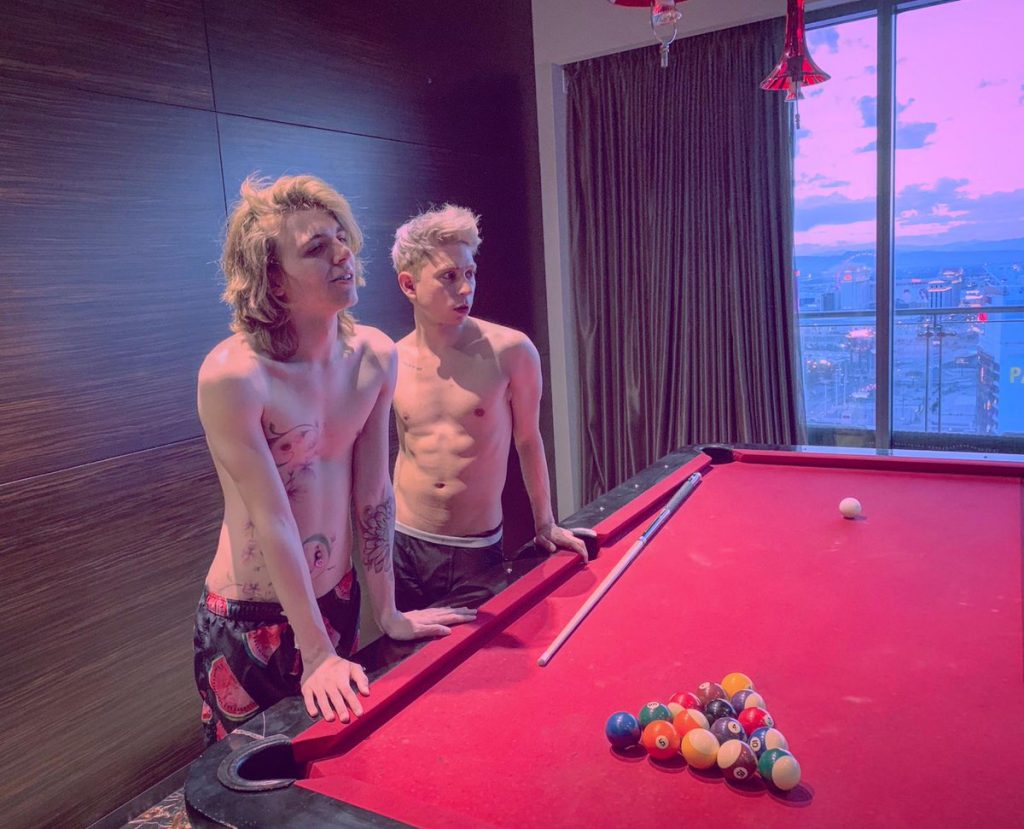 .
HELLTER: Hello Daniel and welcome to Gruemonkey. Thank you for being our guest and Celebrating Pride Month with us. Where did you grow up at and what made you want to become an actor and model?
DANIEL: Thank you for having me. I am happy to Celebrate Pride with Gruemonkey. I would always watch TV and I thought people lived inside of it. I wanted to live inside of it too and when one day the TV broke and my older brother opened it up I ended up being disappointed that no people were coming out of it. I decided to start modeling a few months ago. I never really had interest in modeling until now and its going great so far, it's a great way to express myself.
.
.
.
HELLTER: (Laughs) People in the TV. I am glad you decided to model both clothed and nude. You look great. I read you like doing voice overs, have you done any voice over films or tv series yet?
DANIEL: I have not done voice over, I love imitating the voices of Disney characters and I learn movie scenes by memory. I'd love to dive into voice over when I am older. 
.
.
.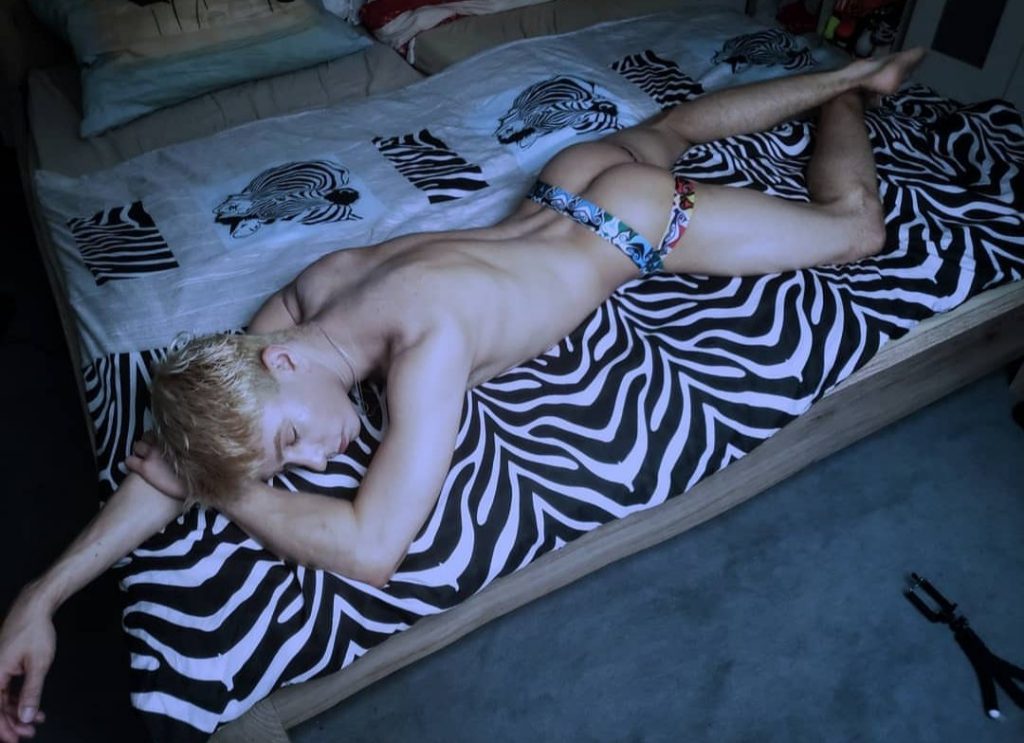 .
HELLTER: I hope to see you do voiceover in the future. How did it feel to get cast in your very first movie role for LNS and what was the film about?
DANIEL: As a German person I didn't know much or at all about the Mexican Cartel and by the time this film was shot I was very young. This was a small character. I started changing my body physique at around age 14 for these characters. I dyed my hair black, had brown contact lenses, and tanned, but that's what you do as an actor. The film follows the main character Beto and shows the day in the life of a kid from the cartel called teenage hitman. 
.
.
.
HELLTER: Sounds like a fun film to be cast in. I read online that you really love music and singing. What musical instrument do you enjoy playing the most and what songs do you like to sing?
DANIEL: I really like to sing songs that fit my voice type. My voice is very strong, so I go for Whitney Houston or Celine Dion, but I also enjoy singing Katy Perry, Troye Sivan, and I am as diverse as also liking musicals, Rappers, and artists like Sean Paul. As far as instruments, I'd go for Piano, it's the best. 
.
.
.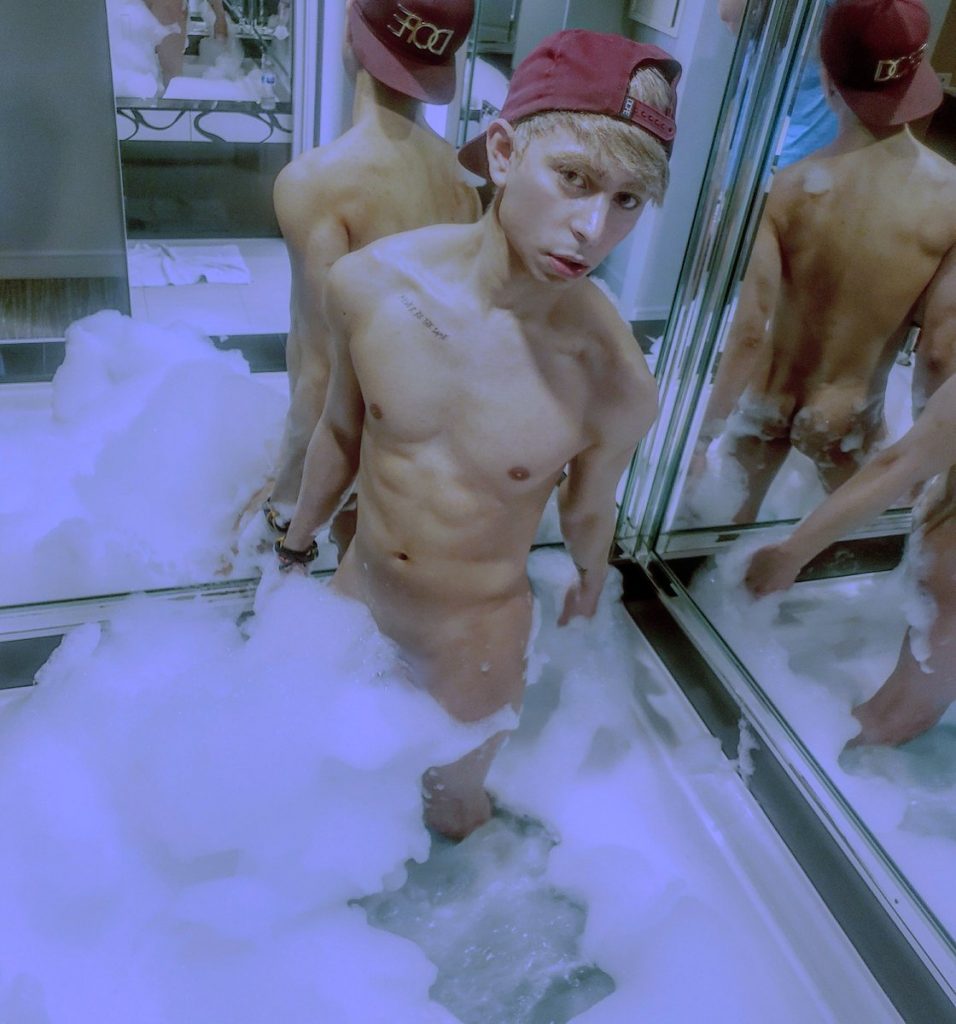 .
HELLTER: I love Troye Sivan. I see your a big gamer. What video games are you currently playing and which ones are your favorites, also what gaming systems do you own?
DANIEL: I really enjoy playing League of Legends, The Sims, Worms Armageddon, Mario Kart, adventure games like elder scrolls and the God of War, and horror games like Until Dawn and Outlast. 
.
.
.
HELLTER: Great choices on games. I read that you are a vegan. What are the rules on Vegan food, what foods can and cant you eat? 
DANIEL: I was a vegan for two years, I recently went to Germany for a month and a half to see Family up north in Kiel, Lubeck, and Flensburg and to Dusseldorf, Koln, and Krefeld to see my current boyfriend Kevin Coenes. While I was there I stopped being vegan as I started eating meat again such as sausages or steak. What I can say about my vegan time is that I honestly always felt the same way as I always did before when I ate meat, and the lifestyle is hard specially since I was a kid and I wanted for example a cake for my birthday.
.
.
.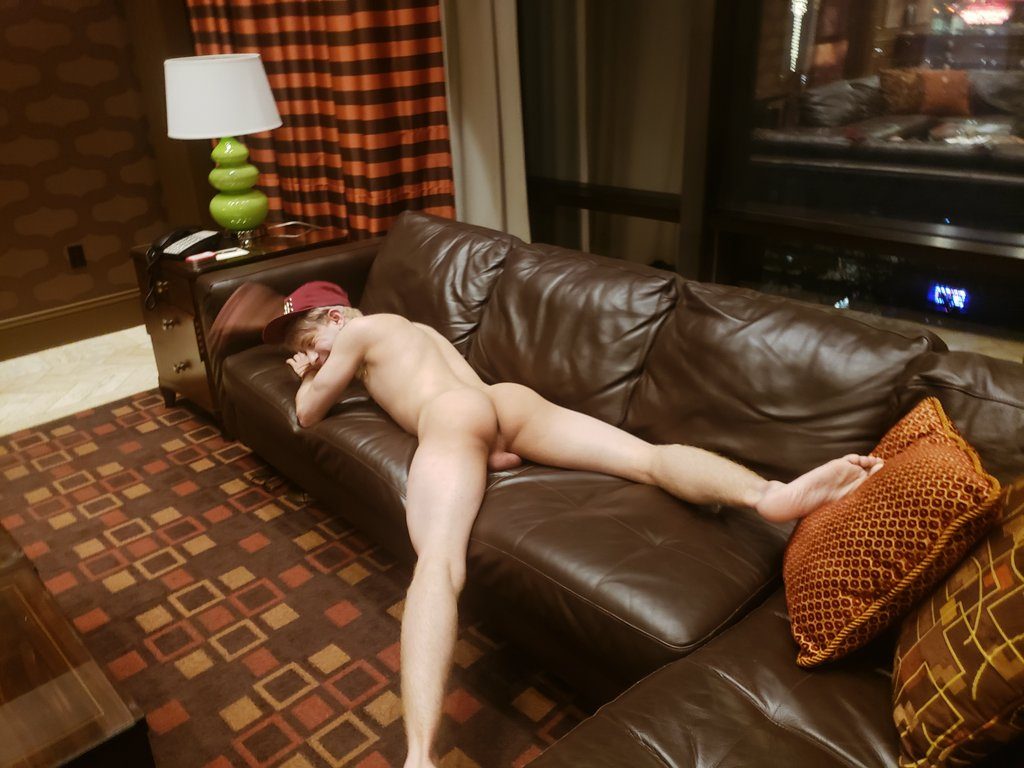 .
HELLTER: You are a huge horror fan. What was the first horror movie you watched that made you fall in love with horror?
DANIEL: I first saw the Texas Chainsaw Massacre and it was super cool. I like the idea of seeing who will survive until the end, I became a huge fan of horror and thriller after that. 
.
.
.
HELLTER: What a great movie to start your love for horror on. What are some of your favorite horror films and why?
DANIEL: My favorite film is Van Helsing, it is such a amazing film, with amazing music, special effects, and storyline, I have always been a fan of vampires and that movie has the best vampires ever. My favorite animated film is The Emperor's New Groove; it has a great moral lesson combined with silly jokes and facial expressions. Yzma became my favorite Disney Character. And last but not least, The Boy in the Stripped Pajamas, that movie made me cry as a kid, one of my German ancestors was an SS commander, and that movie really taught me what a horrible time this was for all those people. I love adventures and when Bruno adventures into the jungle, it made me want to be him and also be able to adventure into the jungle like that. I was captivated. 
.
.
.
HELLTER: Great movie choices. Do you like going to Haunted Hayrides and Haunted Houses?
DANIEL: I love Haunted houses and Hayrides, I often yell at the people when they scare me and almost beat them up, but I end up getting to the end and it's always quite the adventure.
.
.
.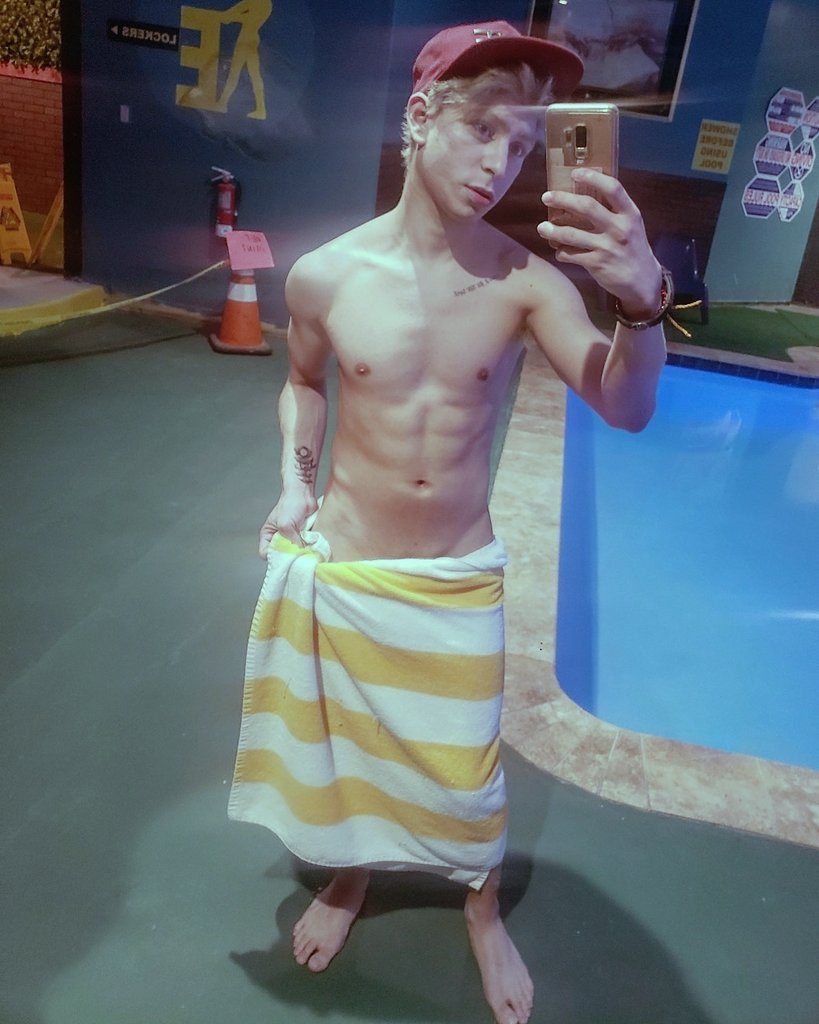 .
HELLTER: What drew you to the role of Charlie and how did you get cast as Charlie in the horror film Charlie Charlie?
DANIEL: I saw the role on Actors Access and submitted myself for it. I walked in and the Producer Tony Mercedes loved me and they were not willing to hire anyone else but me, this was said to me by another producer for this film. She said if I didn't play Charlie there would be no Charlie.
.
.
.
HELLTER: Oh wow. That' interesting. What was your favorite scene and least favorite scene while filming Charlie Charlie?
DANIEL: My favorite movie scene was the end where I finally find the lead actress Tori V, and I confront her. It is the most dramatic moment in the film and it is so real looking. 
.
.
.
HELLTER: Nice. Favorite death scene in Charlie Charlie?
DANIEL: I honestly will have to say my favorite death scene was when Tori's character kills her friend in their room. Can't give any spoilers but that scene is very funny and creepy. 
.
.
.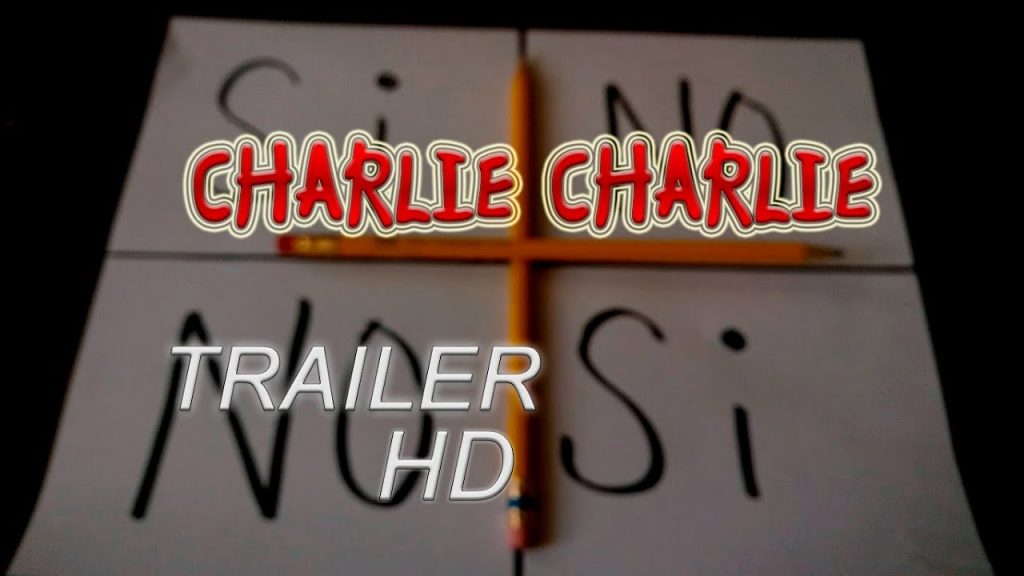 .
HELLTER: Great scene. Any cool stories on set for Charlie Charlie?
DANIEL: As I would have to be in make up for 6 hours to becomes Charlie, every night, I would always make all the guys bring me chips and feed them to me as I couldn't grab them with my hands full of spray paint.
.
.
.
HELLTER: Wow, 6 hours in makeup. I read the whole meaning and story behind the Charlie Charlie game. But for people who don't know. Explain what the Charlie Charlie game is about?
DANIEL: Charlie was a kid, he died, and when you put two pencils together on top of the other, you can summon Charlie, if you break the rules of the game, Charlie will creep into the souls of all you.
.
.
.
HELLTER: I'm going to try that game. Thanks. How did it feel playing the main killer in a horror film?
DANIEL: It was amazing. I think it was one of my best experiences ever. I had so many cool paranormal scenes that in my kid mind that was all fascinating. 
.
.
.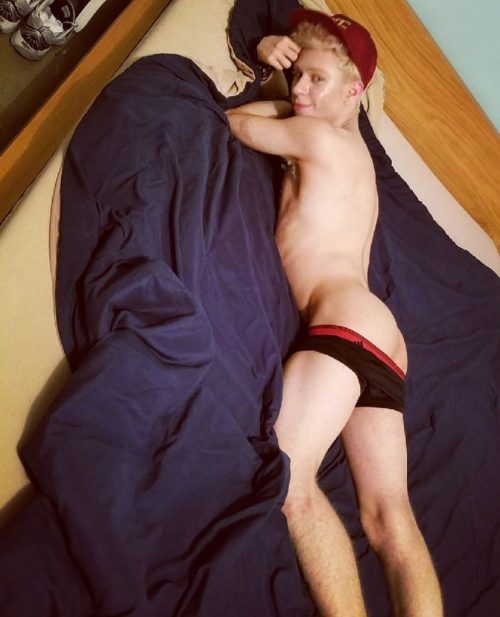 .
HELLTER: That's so awesome. What were your thoughts for your Young Artist Awards nomination?
DANIEL: I have been nominated two times, first year 2016 for Imagination of young, and then again in 2017 for If I Retaliate. Both for my lead characters Lautaro and Lil Monster. Lautaro is a boy who believes zombies are real and that idea drives him into a very tricky situation, he is nuts and he thinks he is right, he protects his believes and doesn't let anyone tell him he is wrong. The film is very dramatic, the ending is fantastic. Lil Monster is a kid who becomes a gang member and he is too young to handle the things he has to do, after a while though he becomes a monster. I think being nominated at the Young Artist Awards was an Honor, huge stars like Leonardo DiCaprio, Jennifer Lawrence, and Dakota Fanning were nominated there and to be among those people is a huge honor for any young actor, as these are known as the kid Oscars in the Entertainment Industry. 
.
.
.
HELLTER: Congrats on that nomination. You are an openly gay actor and model. When did you know you were gay and when did you come out?
DANIEL: I knew I was gay since a young age, I did have my phase when I also liked girls like most gay guys have, as I got older I figured out I was just gay. I was actually outed so I never really had to come out, but it is amazing to be out and I encourage everyone to do it no matter what. As I got older and met new people I came out to them too and it's become a normal thing now for me. I do have to say that being gay didn't affect what characters I get as none of my characters that I have played in the past are gay. 
.
.
.
HELLTER: I am happy to hear how open and free you are. True to yourself. You signed to a agency, what agency did you sign with and is it for gay modeling?
DANIEL: I signed with DePiro Entertainment LLC, this is a great agency based in Pennsylvania and they are super helpful and professional. There is no such thing as Gay modeling, there is just modeling, and straight people model for gay magazines and gay people model for straight magazines all the time. This is not for gay modeling. This is for all kinds if modeling. Part of making the world a better place is to not separate each other. I will be modeling in magazines, clothing, nude, artistic, glamour, underwear, commercial, etc. I also do Adult vids.
.
.
.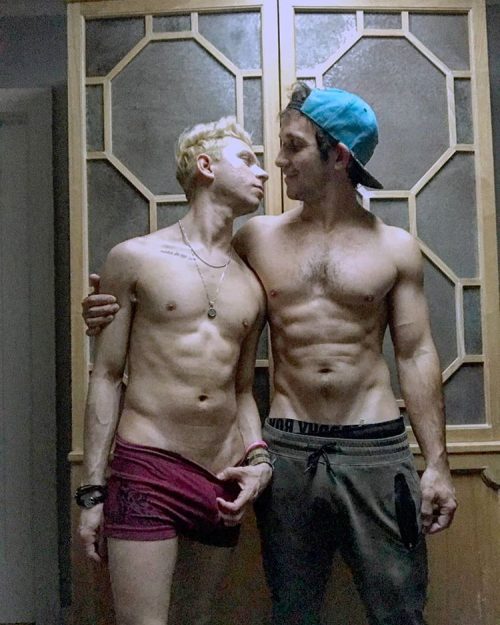 .
HELLTER: You look like you love your modeling and you look like a pro in your adult vids. You picked up on porn fast. Do you watch MTV's Teen Wolf at all? Colton Haynes and Charlie Carver play gay characters on the series. Would you like to be cast in a horror series or movie as a gay male lead?
DANIEL: Colton Haynes is super handsome and he came out as gay at an award show and I am beyond proud of his bravery. As far as me being cast as a gay male lead, of course! I am open to all roles that come my way as long as the character has a story line and evolves and lets me show my abilities as an actor, I don't care about the characters sexuality. 
.
.
.
HELLTER: Anything else you want to discuss or any projects coming up?
DANIEL: I am very excited about my modeling career, I want to dive into as many areas in modeling as possible, and I really want to represent LGBT people in the industry, and I don't mean just gay people I also mean lesbian, transsexual, questioning, and all the other kinds of people in the spectrum, and I also want to represent straight people, because we are all equal, and I believe as an Lgbt person I can represent anyone. And as an actor I have the ability to do that. I also want to represent Germany and Sweden in modeling as most of my ancestors are from those countries. And I want to expand to all areas of modeling and grow as a person with the ability to express myself through these photos. And as I speak German I think I would love to expand into German Film and Modeling. I really enjoy doing adult vids as well. Check out my Twitter and IG for clips of my porn and my onlyfans page. 
As far as porn I have worked with southern strokes
"Blacks on boys"
And In July looking for work with "why not bi", "Peter fever", "Alterna dudes" and traveling to Germany to work with "staxus". "Berlin twinks and AME".
Next week I have a photoshoot with the director of "Falcon" to start on that website too
I decided to do porn because I wanted to expand on more types of art and sex is an art of it's own. It's also an opportunity to get creative.
I also saw a way to put myself out there a lot more through porn.
.
.
---
.
.
..
Rt🙏🏻🙏🏻🙏🏻 if you would start fuckimg me while I am sleeping 😴😴😴 pic.twitter.com/mV2ordUujy

— DANIEL HAUSSER 🇩🇪👱🏻‍♂️ (@danielhausser99) June 2, 2019
---