---
Trailer and poster for Clown Motel!!
---
Joseph P. Kelly's Clown Motel is the newest horror film from the Blood Island creator, released to DVD and VOD by ITN Distribution on June 4th 2019. Written and directed by Joseph. Produced by Alyssa Leonard, Bob Perchetti and Joel Damian. Starring:  Elinor Price, Amanda Kott, Angeline Mirenda, Alyssa Leonard, Steven Vogel, Eric Prochnau, Donald Schell, Bob Oliver, Johnny Perotti, Denys Ramons Jr., David W. Bailey and Julie Anne Prescott with appearances by Ari Lehman (Friday the 13th '80), Tony Moran (Halloween '78) and Martin Klebba (Feast 2 & 3). 
.
.
Clown Motel finds a rowdy group of ghost hunters and an even zanier bachelorette party as they cross paths in the desert while on their way home from Las Vegas. What should be one more wind night for the unrelated friend circles turns into a battle for survival when they enter the Clown Motel, a seemingly abandoned structure haunted by the souls of the dead clowns who once lived there. And the funny ghouls are determined to make them do a lot more than laugh – they'll make them die!
.
.
Clown Motel has cinematography by Joe Lujan and editing by David W. Bailey.
.
.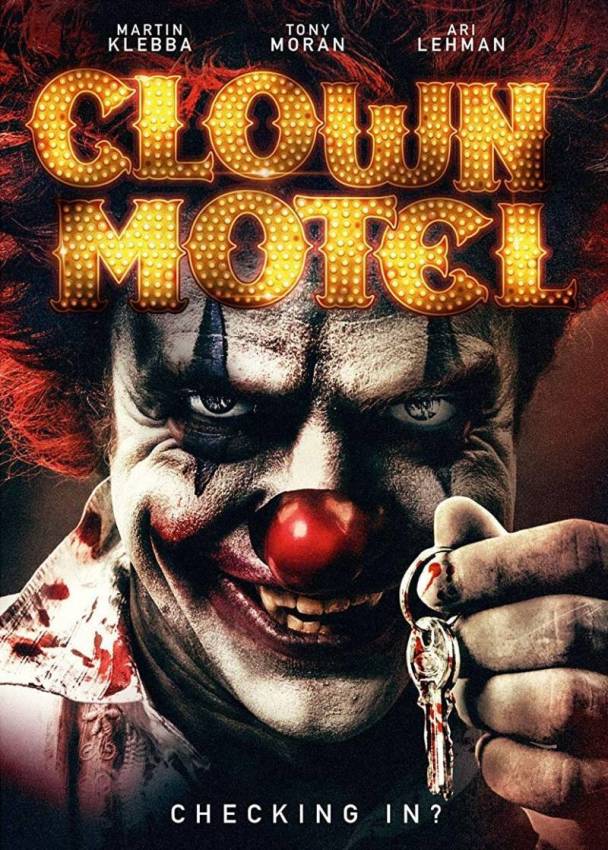 ---