Grue's Pride Month: Celebrity Picks: Michael Varrati (Tale of Poe)!!
---
Grue's Pride Month: Celebrity Picks: Michael Varrati (Tale of Poe)!!
---
Hello Grue-Lings,
   Today for Celebrity Picks in honor of our Grue's Pride Month we have openly Gay writer Michael Varrati. 
Michael Varrati is a screenwriter, filmmaker, and host known primarily for his contributions to the horror genre. His credits included the critically acclaimed Tales of Poe, the recent relationship comedy He Drinks, and a number of TV movie projects for networks like Lifetime, Ion, Hallmark, and more. Currently, he serves as the creator and host of Dead for Filth, a podcast devoted to the intersection of queer identity and the horror genre, as well as the on-camera host of History of Fright, a weekly series produced by Skybound (creators of The Walking Dead). He frequently speaks at events like San Diego Comic Con International about queer horror, and his work has been covered by such publications as the Wall Street Journal, MTV News, Out, and more. His new project, The Office is Mine, is set to debut at festivals this summer.
Toured with filmmaker Joshua Grannell (aka Peaches Christ) in the summer of 2010 as part of the All About Evil "Tour De Fierce" roadshow. Writes a regular column on the website of drag icon Peaches Christ titled "Cult Filmmakers You Should Know." The column regularly highlights and showcases the careers of filmmakers in the b-movie and exploitation film genres.
Can briefly be seen in Zombie Wasteland, a special feature on the Blu-Ray release of Lucio Fulci's Zombie. Varrati is seen in the background with the team from Ultra Violent magazine.
He appeared in the June 15th, 2001 episode of MTV's Total Request Live. In the broadcast, Varrati was "employed" by TRL host Carson Daly to wash Mariah Carey's car for an upcoming MTV contest. Various segments throughout the episode featured Varrati and his various misadventures cleaning the car before he and Daly wrapped up the show in the studio above Times Square. Is known for his seductive, yet cheeky, delivery of lines. Here are Michael Varrati's Favorite Horror Films:
.
.
---
.
Michael Varrati said this: Here's my favorites. I wrote a little blurb about each. I tried to keep it brief, but I'm a writer…so I tend to be wordy. (Laughs):
.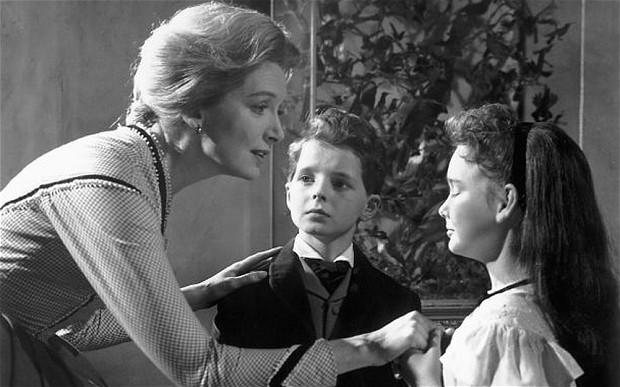 The Innocents (dir. Jack Clayton, 1961):
One of the most shocking, atmospheric pieces of fright ever committed to screen. Deborah Kerr's descent into paranoia as a governess who believes the children she's watching are possessed by the ghosts of the estate is sublime and anxiety-inducing. With crackling screenplay work by none other than Truman Capote, The Innocents laid the groundwork for almost every haunted house movie to follow.
.
.
.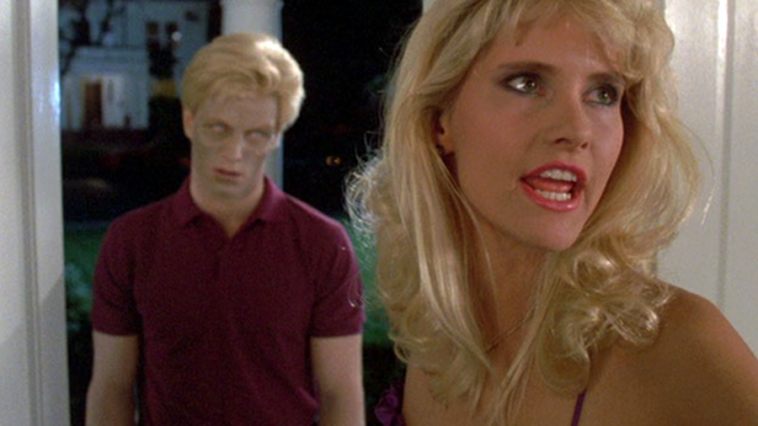 Night of the Creeps (dir. Fred Dekker, 1986):
This is the movie I reference the most in interviews, and with good reason. A wild and outrageous tale of alien slugs that turn frat boys into killer zombies, Night of the Creeps is a perfect cross-section of drive-in era creature feature and tongue-in-cheek absurdity. Playing as if John Hughes had made Night of the Living Dead, Night of the Creeps is a movie steeped in 80s, coming of age aesthetic…but it never takes itself too seriously. A perfect party movie, this is horror cinema at its most unabashed fun. I aspire to make anything with even half the charm contained in this film.
.
.
.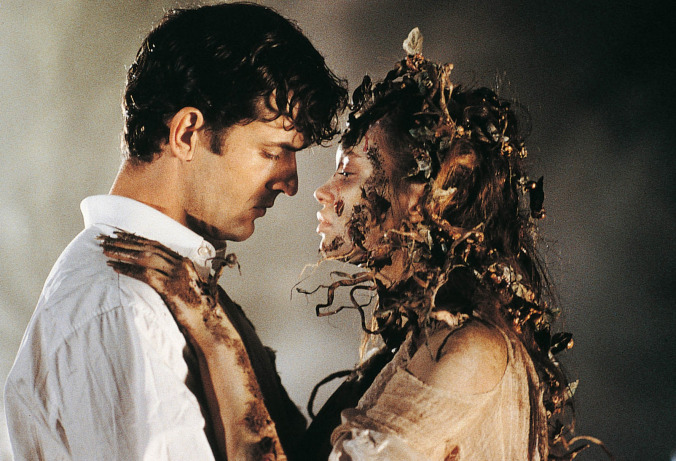 Cemetery Man (aka Dellamorte Dellamore, dir. Michele Soavi, 1994):
Beautiful and dreamlike, Cemetery Man is peak Italian horror, and is nothing short of a cinematic masterwork. This story of a man committed to watching a cemetery to ensure the dead don't rise is tragic, romantic, and beautiful. Definitely a "European Arthouse" kind of movie, Cemetery Man is both genre-defying and genre-defining. Rupert Everett is at peak powers here, and the movie walks a fine line of absurd and poignant. I can't tell you how much I love this movie, but it has had an impact on me that few other horror films have managed.
.
.
.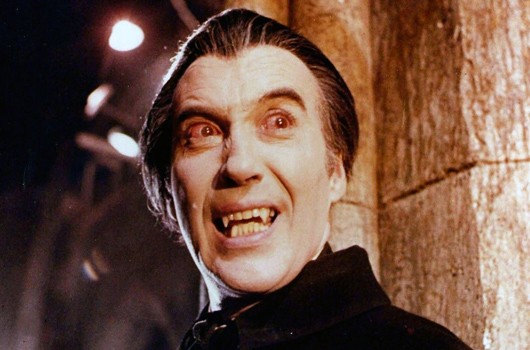 Taste the Blood of Dracula (dir. Peter Sasdy, 1970):
A committed fan of the studio, I can't not have a Hammer Horror on my list…and due to my love of the Count, it's got to be a Dracula flick. While I have a great affinity for many of Hammer's Dracula entries (including the disco dancing occultism of Dracula A.D. 1972), I think 1970's Taste the Blood of Dracula is peak franchise for me. Outside of Stoker's original, Taste the Blood seems truest to its gothic roots, delivering a biting look at class disparity and serving up a vicious tale of just desserts. All about three wealthy men who have grown so bored with their earthly possessions that they start dabbling in Satanism, Taste the Blood is a great commentary on the evils of greed. Plus, Christopher Lee is as deliciously wicked as ever.
.
.
.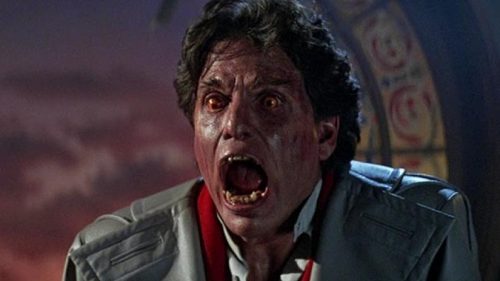 Fright Night (dir. Tom Holland, 1985):
Since there's already a Dracula movie on this list, you might have figured out by now that I really, really love a good vampire movie. The 80s had such an amazing onslaught of bloodsuckers, but Fright Night will always occupy a special place in my heart. The story of a boy who lives next door to a vampire is such a love letter to the horror films of yesteryear, but stands alone as a wholly unique experience. The cast is firing on all cylinders (huge hat tip to the late, great Roddy McDowall) and everything about this movie is just fun. Also, it's super, hella crazy homoerotic. Which, if you know me, is definitely a selling point.
.
.
.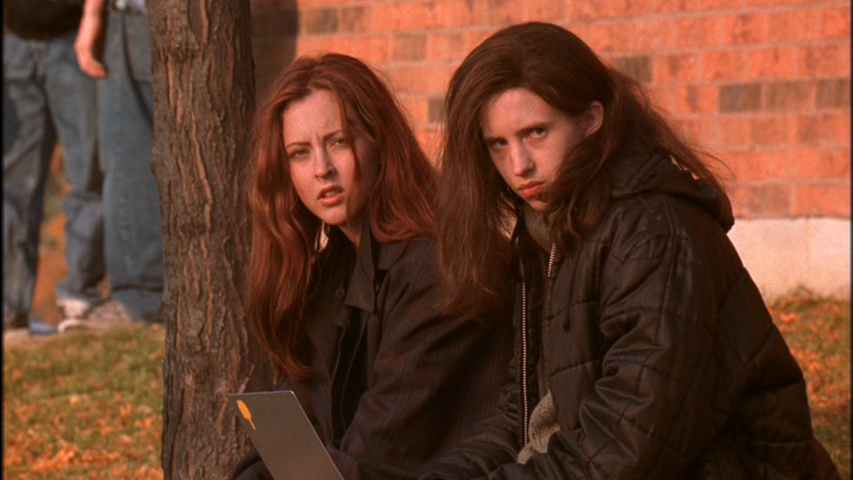 Ginger Snaps (dir. John Fawcett, 1990):
As you might have gathered from some of my other choices, I love horror with a side of social commentary. Ginger Snaps, to me, is an exemplary monster movie that also highlights the horrors of puberty. Using the werewolf as analogy for a young woman's transition into adulthood, Ginger Snaps is a vicious, insightful, and biting look at the pressures we put on girls during their coming of age. I value this movie for its intelligence, and I love it for baring its fangs.
.
.
.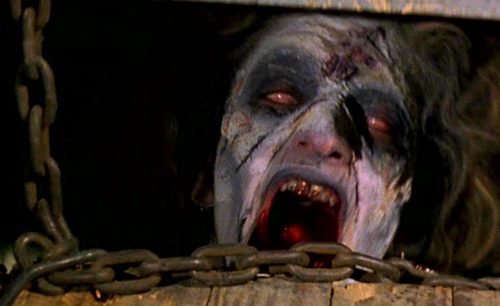 Evil Dead (dir. Sam Raimi, 1981):
Probably the most obvious selection on my list, it's also because this film's impact is undeniable. With Evil Dead, Sam Raimi and co. proved that sheer creativity can trump all obstacles. Made for a modest budget, this 1981 classic nonetheless changed the course of what horror films could be. Unrelenting and steeped in dread, Evil Dead's onslaught of a force that won't be stopped redefined the rules. How can you possibly survive against a supernatural force that won't give up? The sequels and show are good fun, but the original will forever have my heart. Evil Dead is audacious, genre-changing horror…and I am 100% for that kind of legacy.
.
.
.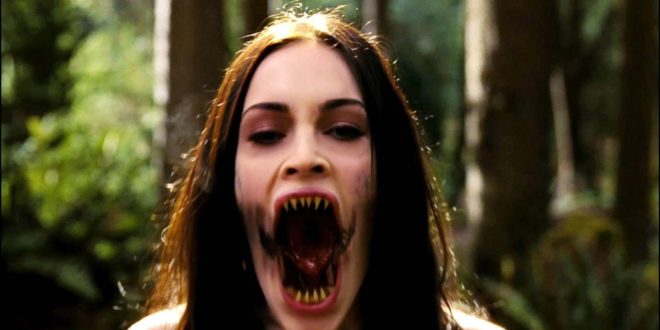 Jennifer's Body (dir. Karyn Kusama, 2009):
The most recent film on the list, I've nonetheless been obsessed with Jennifer's Body since it came out. Similar to my love of Ginger Snaps, I think the appeal of this slice of genre is its intelligent handling of the horrors of coming of age. Diablo Cody's script is transcendent, and tackles issues of misogyny, assault, and sexual discovery with aplomb, all filtered through a startling horror lens. More than just the "Means Girls of Horror" that some publications tried to make it out to be at the time, Jennifer's Body is singular work about the fears that exist in our teenage years. The cast, all around, is flawless, and the direction and writing shine. This, to me, is what the modern era of horror should aspire to be. Use the genre to take on society…and raise hell in the process.
.
.
---
.
.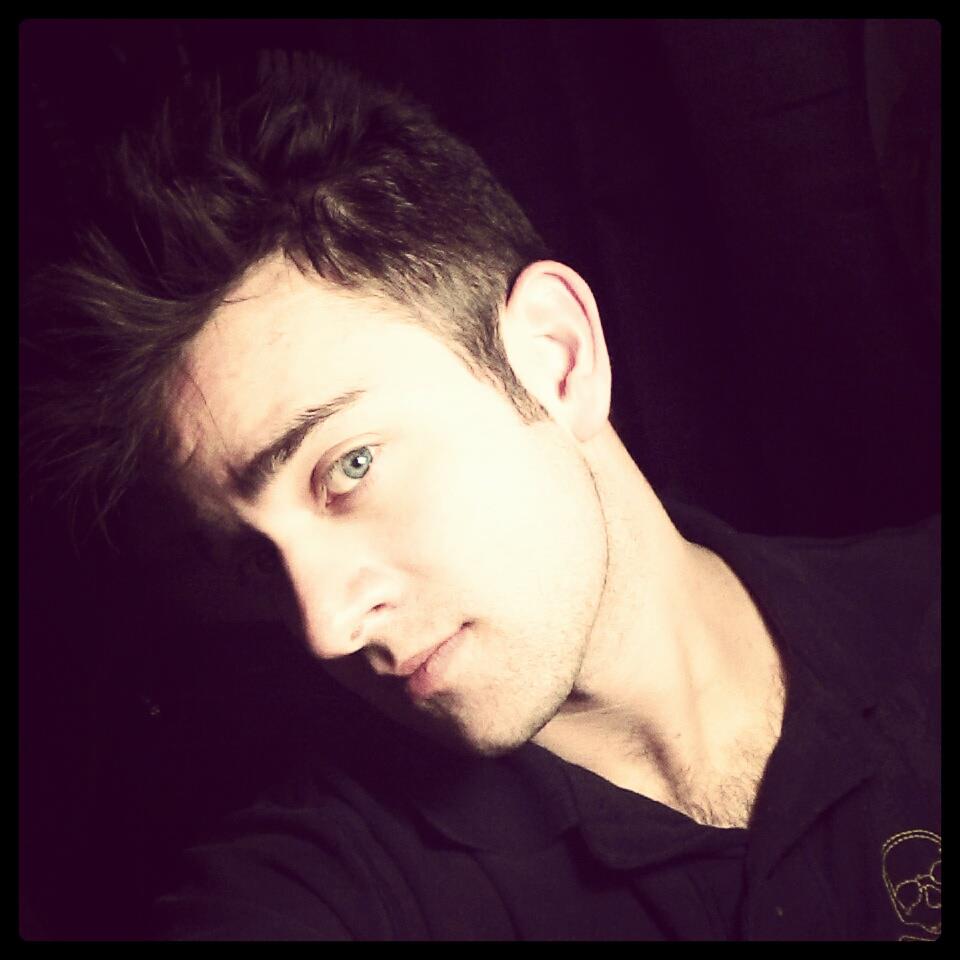 ---