---
The Walking Dead's Pollyanna McIntosh Directs and Stars in DARLIN' IN SELECT THEATERS AND ON VOD JULY 12, 2019!!
---
Found at a Catholic hospital filthy and ferocious, feral teenager Darlin' (Lauryn Canny) is whisked off to a care home run by The Bishop (Bryan Batt, AMC's Mad Men) and his obedient nuns where she is to be tamed into a "good girl." However, Darlin' holds a secret darker than the "sins" she is threatened with, and she is not traveling alone. The Woman (Pollyanna McIntosh, The Walking Dead), equally fierce and feral, who raised her is ever present and is determined to come for her no matter who tries to step in her way.
.
DARLIN' sees standout star Pollyanna McIntosh both in front of and behind the camera, expertly commanding an all-consuming feast for the senses and sensibility in equal measure.
DARLIN'
Studio Name: Dark Sky Films
Written and Directed by: Pollyanna McIntosh
Producer: Andrew van den Houten
Cast: Pollyanna McIntosh (AMC's The Walking Dead), Bryan Batt (AMC's Mad Men),
Lauryn Canny (TV's Amber), Nora-Jane Noone (The Descent), Cooper Andrews (The Walking Dead)
Cinematographer: Halyna Hutchins.
.
PARTIAL THEATER LIST (additional cities will be added):
New York City – Nitehawk Brooklyn
Los Angeles – Laemmle Music Hall
Columbus, OH – Gateway Film Center
Kansas City, MO – Alamo Drafthouse Main Street
Charlotte, NC – Back Alley Film Series
.
.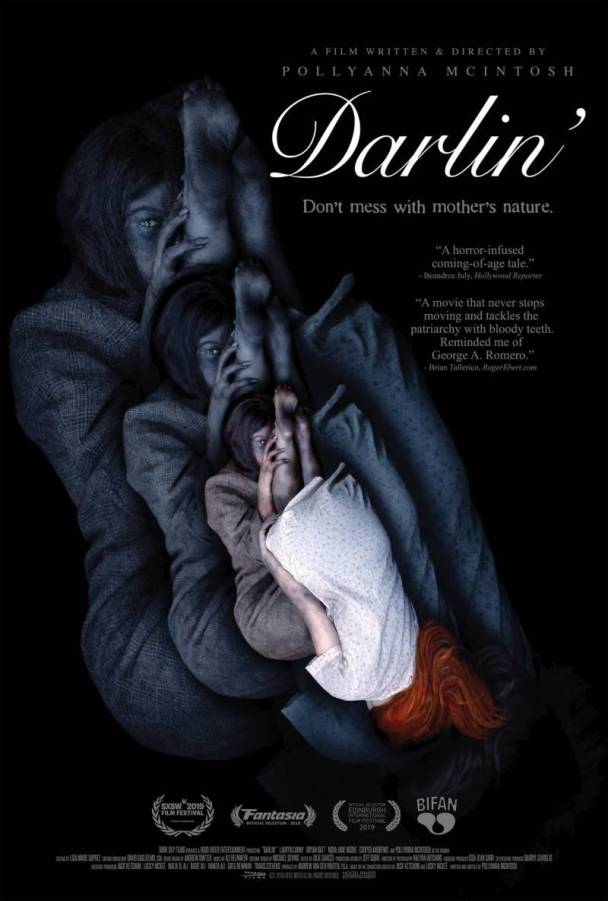 ---