Grue's Gay Pride Month: Hellter interviews Christian Lopez Gabriel (Crisis Hotline)!!
---
Grue's Gay Pride Month: Hellter interviews Christian Lopez Gabriel (Crisis Hotline)!!
---
Hello Grue-Lings,
  As you all know Gruemonkey loves to Celebrate Gay Pride Month in June. We call it our Gay Pride Horror Month. Today we have the pleasure to interview LGBT actor Christian Lopez Gabriel. Christian stared out his acting career back in 2012 by being in a tv mini series called Endless. He then went on to get booked in a few more tv series including: Graceland, Magic City, Tattoo Nightmares, and a recurring role in Where the Bears Are. He did a couple shorts called Mistress Emily and It's Not Always Sunny. He is currently starring in the new Gay Horror film called Crisis Hotline aka Shadows in Mind. Christian is also the boyfriend to LGBT Actor and model Jason Caceres. Check out his Facebook Page by CLICKING HERE!!
Here is my interview with Christian Lopez Gabriel:
.
.
---
.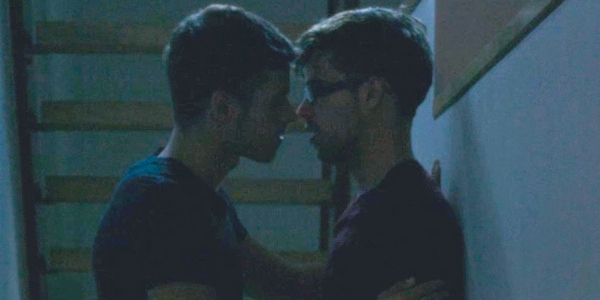 .
HELLTER: Hello Christian and welcome to Gruemonkey. I am happy to have you as a guest today. What made you decide you wanted to become a actor and what was your first audition?
CHRISTIAN: I don't think there was ever a specific moment where I decided I wanted to be an actor. I feel like it was sort of innately part of who I was. When I was younger, I remember gathering up all of my cousins and sitting them down in my living room, and I would put on little performances for them. I think that drive to entertain and put a smile on people's faces never really went away. Then, I grew up and discovered that you could actually pursue this as a job! What a perfect fit!
My first audition was kind of a mischievous one, in a way. You know those little booths at the mall where they "discover stars?" Well, I remember being about seven years old, and I snuck away from my mom at the mall. Which I would never recommend. Don't try this at home. Anyway, I signed my name on one of those "talent search" agencies and they called me in. I was so excited! I thought "this is it! My big break!" Sadly, it didn't really work out.
.
.
.
HELLTER: Yeah, it's hard to get that big break in Hollywood. You started out by being in some tv series such as Endless, Graceland, Magic City, Tattoo Nightmares, and Where The Bears Are? How was your experience like working on those series and what was your favorite role out of those series?
CHRISTIAN: I always have fun on set. A lot of those roles started off very small. One word, here and there, then a line, then maybe two lines. It's been a journey to say the least. But the experience of working around cameras, and lights has always felt very enamoring to me. My favorite role out of those would absolutely have to be when I worked on "Where the Bears Are…" which was a hilarious campy LGBT comedy written by the very talented Rick Copp, Joe Dietl, and Ben Zook, whos credits range from Golden Girls to Teen Titans. They are a fantastic creative team to work with and so welcoming. It felt like family. A definite plus was that I got to work and act alongside my fiance, Jason Caceres, which is not something we get to do often. So, when it happens its a very special bonus!
.
.
.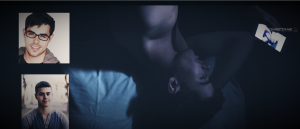 .
HELLTER: That's awesome you got to work with Jason on that series. I have to check it out. Tell us how you got involved in the amazing gay horror film Crisis Hotline?
CHRISTIAN: I was actually visiting family in Miami, Florida when the whole thing happened. I received a call from Mark Schwab expressing interest in seeing an audition tape from me for the role of "Danny." We chatted for a bit about the theme of the film and his intentions for it and I immediately thought, "I need to read this!" He sold me on it to say the least. I asked him to forward me the script and the material was absolutely chilling. It is so powerfully written and really hits home. I knew I had to be part of this project.
.
.
.
HELLTER: If I read that script I would want in on that too. The film was great. Can you tell us about your character in Crisis Hotline?
CHRISTIAN: I play the role of "Danny," who is a young, bright-eyed, bushy-tailed, tech-savvy nerd. He's recently moved out of his small town to the city of San Jose. He's got big ambitions and bright ideas. And, ultimately, he, like every single one of us, craves to be loved by someone who understands him. He, unfortunately, comes to the city without much experience in the dating scene and is quick to fall for, shall we say, mischievous intentions from those surrounding him. I find his story to be so touching and almost a warning flag to, not only LGBT youth, but anybody who trusts to easily. I don't want to scare anyone, but his life takes a turn. You guys are going to have to watch to see what I mean!
.
.
.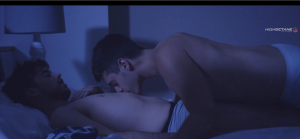 .
HELLTER: You described me. I trust way to easy and fall in love too fast. What is Crisis Hotline about?
CHRISTIAN: Crisis Hotline is a story of misplaced trust, the need for love, and redemption, in my opinion. It follows a Crisis Hotline worker, who is attempting to unravel the mysteries of this "midnight caller" who is trying to bare his soul to someone who will listen. Danny, the "midnight caller" I was referring to, has reached a point of no return and is desperate for someone to hear him out. It's a kind of thriller that keeps you lured into the screen demanding to know why people do what they do.
.
.
.
HELLTER: What was your favorite moment or favorite scene in Crisis Hotline?
CHRISTIAN: I had so much fun working on this film, that each scene has a special place in my heart. It's so hard to pick just one. If I had to narrow it down, I would say, I'm really fond of the opening montage scenes where we get to witness Danny at his highs. He doesn't get very many in the movie, to say the least. Knowing what happens later on, it's really heartwarming, and almost heart shattering, to see him so happy and full of joy at the start of the film.
.
.
.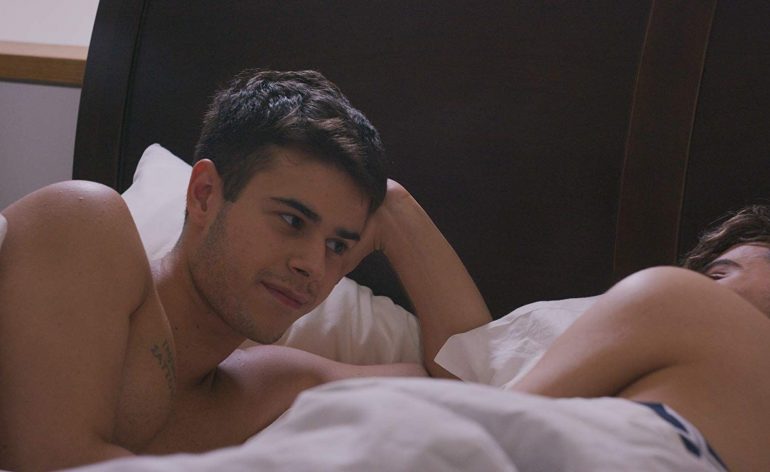 .
HELLTER: Yeah, Danny was happy at the start of the film. It's a very intense film. Did any scenes really freak you out at all or scare you?
CHRISTIAN: Yes, of course! I first want to say that we had an amazing production team, and Mark always made us feel safe and protected. I knew I was never in any real danger. However, just because the themes of the film are so dark, and knowing from research that events like the ones portrayed do actually happen in real life, it was somewhat terrifying to live through it even using the character of Danny as a suit, so to speak. I don't want to give away too much, but there is one scene pretty close to the end of the film that really got me on an emotional level. I'm sure you will be able to guess which one after having seen the movie.
.
.
.
HELLTER: That actually is scary that stuff like this happens in real life a lot. Any cool stories you can share that happened on set?
CHRISTIAN: The cool thing about working with a director like Mark is that he understands that any art, whether it be film, music, etc. is collaborative. He allowed us space to create and develop our characters and scenes in our own unique way. We also shot the entire film in less than two weeks. It was an intense, forged through fire moment as an actor. I feel like I ran a marathon or crammed for the most important final exam of my life. I am definitely not afraid to take on any other project now. I feel like Mark has absolutely prepared me to take on any challenge as an actor. Because we were spending such long hours together, we all got really close and inside jokes were made, we ate every meal together, it's almost like we became a family. Pano and I even got to take a mini vacation to San Francisco while we were on break from filming.
.
.
.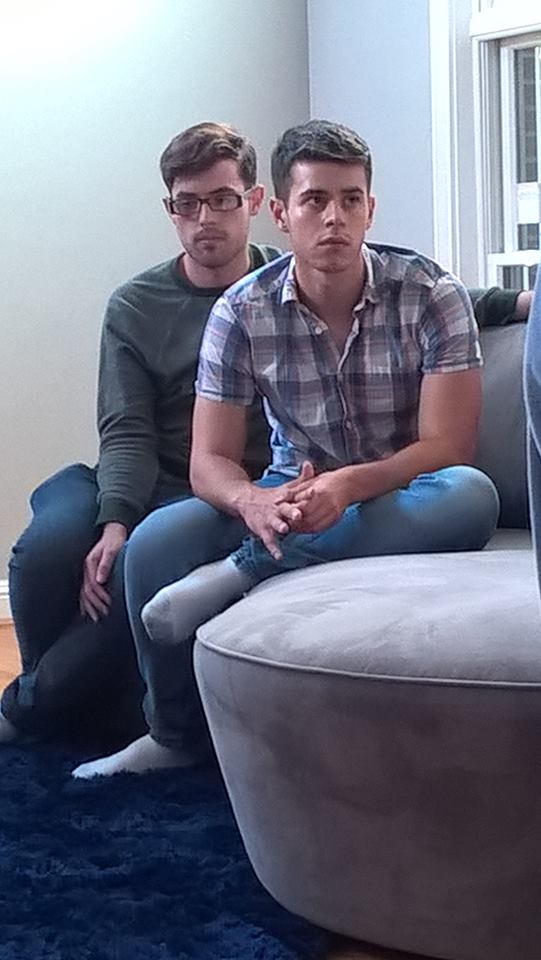 .
HELLTER: I am always happy to hear about how close actors get when doing long hour shoots. Sounds like you had a good time. How was it like working with Mark Schwab?
CHRISTIAN: I cannot sing this man's praises enough. He was so much fun to work with, and as I previously stated, a consummate professional. His work and his artistry are really important to him so he does not compromise anything when it comes to delivering on a great product, and that is this film. A great product because of Mark's passion, work ethic, and drive to succeed.
.
.
.
HELLTER: Sounds like he's an amazing director and a great person. Do you like horror film and if so, what are some of your favorites and why?
CHRISTIAN: God no! I stopped watching horror films after I watched "A Nightmare on Elm Street" when I was like eight and didn't sleep for weeks. I was so terrified that if I closed my eyes Freddie Kruger would kill my entire family. I didn't want to risk it. I guess some of that has trickled over into my adulthood because I am still so terrified of watching horror movies.
.
.
.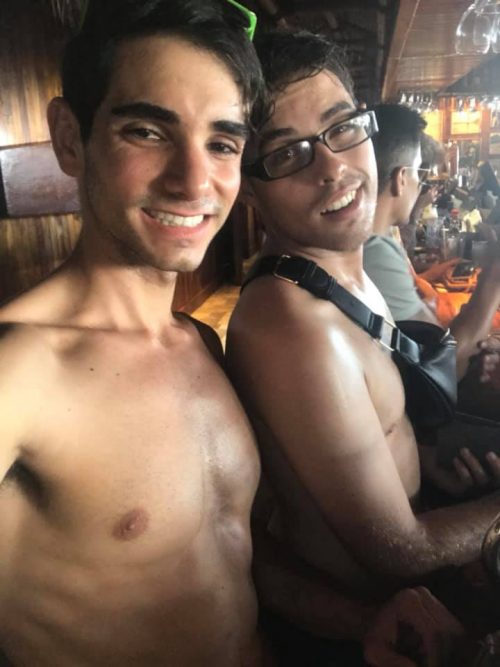 .
HELLTER: Would you do a horror film with the love of your life, the sexy and talented Jason Caceres?
CHRISTIAN: Absolutely! I would love to rehash some of our classic arguments and maybe take out some of our residual anger onscreen. All joking, of course. But, yes! As I mentioned earlier, we don't get to work together a lot, so when we do, it's always an added plus for us to sign on to a project. Besides, we would have great onscreen chemistry, if you know what I mean.
.
.
.
HELLTER: Sometimes a couple's fights can be like a horror movie (laughs). Anything else you would like to discuss or promote?
CHRISTIAN: I recently wrapped on a second feature film called "The Rehearsal," which is set to debut later on in the year. I can't say much else about it, but I'm really excited to keep working and promoting my passions.
I have also delved into the make-up and beauty world and started a Youtube channel where I just get to be silly and fun and play around with colors and power drills. You have to watch to see what I mean. It's been a great way to escape and regain control of my creative side.
.
.
---
.
.
.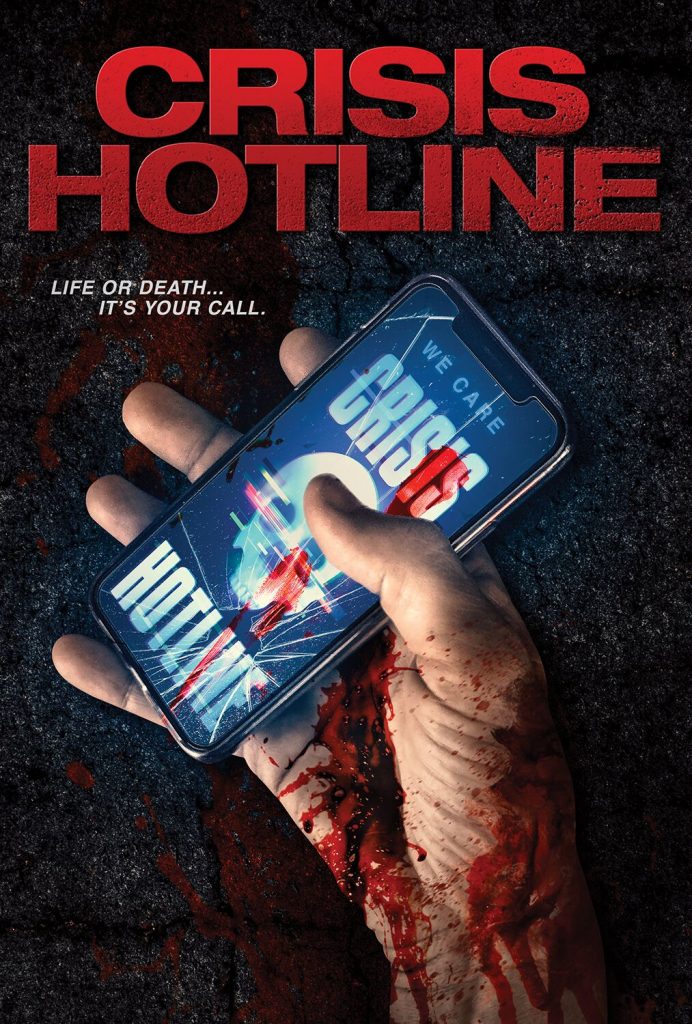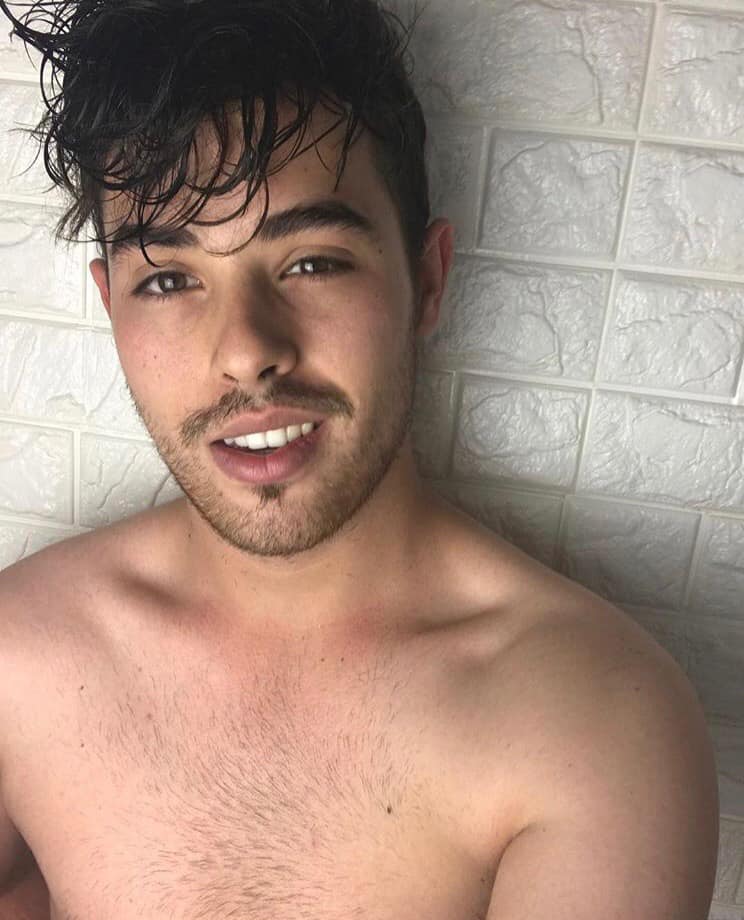 ---