---
New horror pop up bar coming to Southern California!!
---
Spirit Lounge is a new pop up bar coming in Southern California for horror fans. , arriving this August from Sinister Pointe Productions.
Press Release:
.
Sinister Pointe Productions is pleased to announce its next immersive undertaking, the horror-themed pop-up bar Spirit Lounge. On select nights beginning August 8th, Spirit Lounge will welcome foolish mortals to immerse themselves in wall-to-wall, floor-to-ceiling terror. Fans of the strange and unusual will be amazed by interactive displays, movie memorabilia, picturesque photo ops, and roaming entertainment. Featuring an indoor and outdoor bar, unique specialty cocktails, classic horror flicks on the television, and more, the Spirit Lounge is the perfect place for the wicked to rest, or to party!
.
"I have been working on the concept for the Spirit Lounge for years," says Jeff Schiefelbein, owner of Sinister Pointe Productions. "I've been inspired by tons of interactive bars around the country. I'm so excited to bring something truly unique and thrilling to horror fans."
General and 'RIP Disembodied' Reservations are available now at http://www.sinisterpointe.com. Spirit Lounge is located in Brea, CA and is open on select nights August 8th thru September 1st. Space is limited and reservations are suggested. 
For more information on Spirit Lounge visit:
Website: http://www.sinisterpointe.com/
Facebook: https://www.facebook.com/sinisterpointe/
Instagram: https://www.instagram.com/sinisterpointe
Twitter: https://twitter.com/sinisterpointe
#SpiritLoungePopUp
.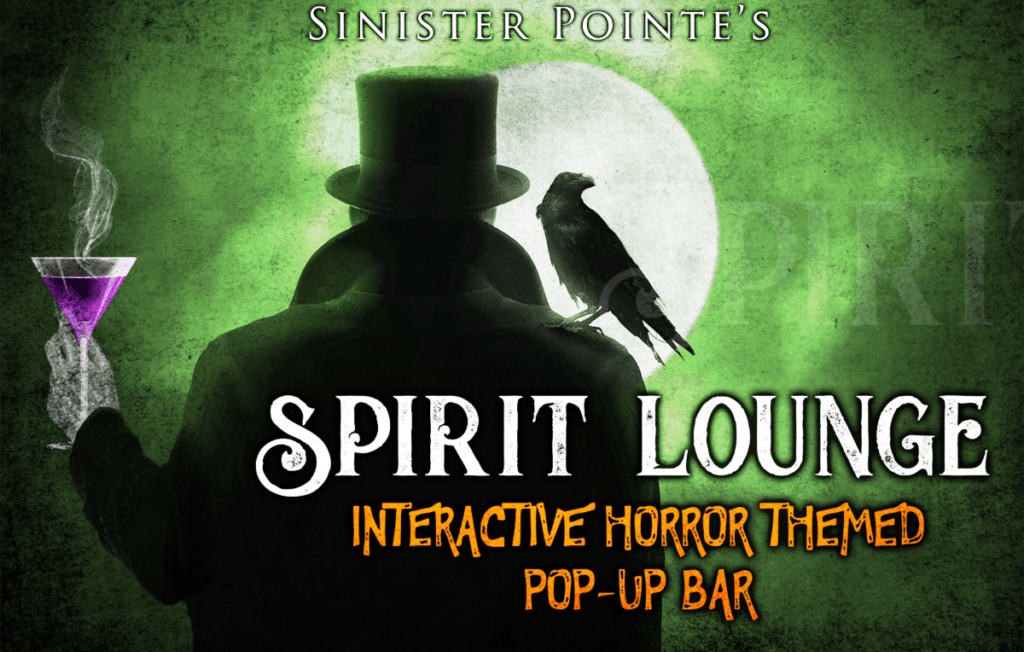 ---