Grue's Gay Pride Month: Celebrity Picks: Jay Palmieri Jr. (Taste)!!
---
Grue's Gay Pride Month: Celebrity Picks: Jay Palmieri Jr. (Taste)!!
---
In honor of Grue's Gay Pride Month we have actor, writer, and producer Jay Palmieri Jr. Jay is a opening gay entertainer and has an amazing award winning LGBT Horror film called Taste that is still currently playing at festivals.
Jay Palmieri Jr. is a New York and New Jersey based Horror Writer and Director. His writer/director credits include the 2011 horror shorts Delusion and Prophecy, and the 2013 horror short Imprisoned Souls. He continues to write countless horror screenplays and story ideas.
His love for the Horror genre started at 10 years old, and considers John Carpenter's 1978 film "Halloween" the reason why he wants to pursue a Horror Filmmaking career. During Jay's middle school and high school years, he wrote and filmed over 51 short films for fun with his friends as the cast. Once he graduated from high school, he attended the New York Film Academy to study filmmaking. While a NYFA student he wrote/directed 10 short films of his own. Jay graduated from New York Film Academy in 2011.
When Jay is not Directing, you can find him on set as a Script Supervisor, Production Assistant, or Grip. His Script Supervisor credits include the award-winning musical films "Lifeless" (Dir. VP Boyle), "Naked" (Dir. Sean Robinson), "Gingerbread House" (Dir. VP Boyle), and on Broadway Actress Catherine Porter's music video "A Good Day To Die".
Aside, from working behind-the-camera, Jay has also acted in a few short films and television shows. He started acting in middle school plays and continued through high school. In high school, he was part of the Theatre Arts class and then Advanced Theatre Arts class. He had featured roles in the short films "Lifeless", "Ascension", "Gingerbread House", and supporting roles in "Production Workshop", "The Last Event", and "Naked". He has been featured as a High School Student on a few episodes of The CW series "The Carrie Diaries" and pilot episode of ABC Family's "Twisted". Jay also appeared as a Dancer in singer/songwriter Wynter Gordon's 2011 music video "Til Death" and as a "Club Goer" in Kelsey Chaos' music video "In For The Kill".
Jay Palmieri Jr. hopes one day his name will join the ranks of fellow Horror Legends John Carpenter, Wes Craven, Alfred Hitchcock, Dario Argento, Rob Zombie, Danielle Harris, etc. Here is Jay's Favorite Horror films:
.
.
---
.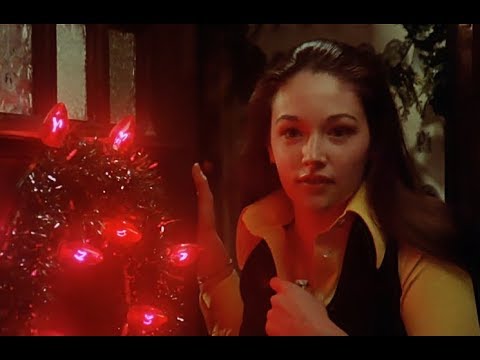 BLACK CHRISTMAS (1974):
This film will always be my #1 favorite horror film. I remember loving every Margot Kidder said. It's balance of horror & humor I think hasn't been matched. The characters "Ms. Mac" & "Barb" definitely are the standouts.
.
.
.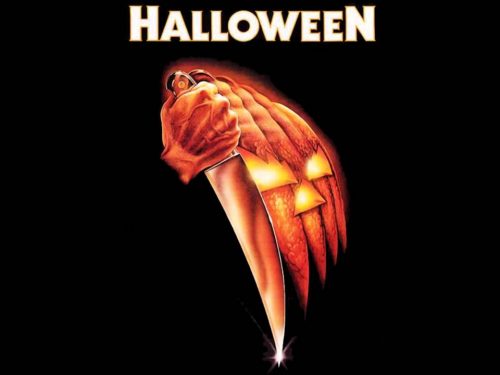 HALLOWEEN (1978):
This film holds a very special place in my heart bc it's the one that inspired me to become a filmmaker. I was glued to the tv from the moment it started. Jamie Lee Curtis' portrayal of "Laurie" in my opinion was very sincere & captivating. We really cared for her & wanted her to defeat the Boogeyman. The reason I think it's a classic is bc the story was simple & realistic. Which made the audience feel like this could maybe happen to them. Plus, that score?! Flawless. John Carpenter & Debra Hill created a truly legendary film.
.
.
.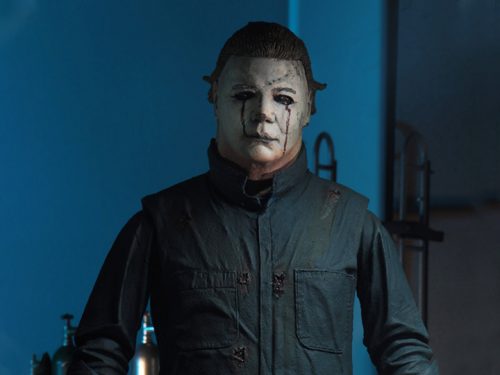 HALLOWEEN 2 (1981):
To be honest I think this is the best horror sequel ever made. I remember being a kid & flicking the remote to different channels & the scene where Michael is chasing Laurie in the hospital really caught my interest. This was the 1st Halloween film I saw. I love that they kept this sequel taking place on the same night of the 1st movie. I personally didn't mind the reveal of the brother/sister angle in this.
.
.
.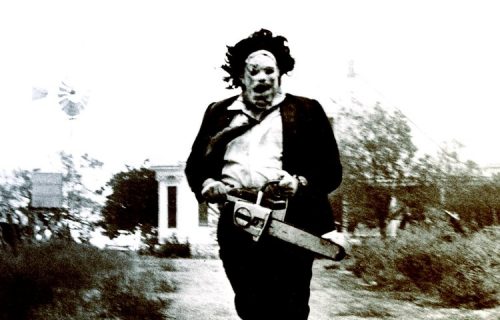 TEXAS CHAINSAW MASSACRE (1974): 
Terrifying. That's the word I always use to describe this film. The documentary look of the cinematography really adds to the tension. All the actors felt like real people & the simplicity of the shots/location really I think is what helped make this film iconic. Plus, "Sally" has to be one of the luckiest final girls in horror. She kicked ass.
.
.
.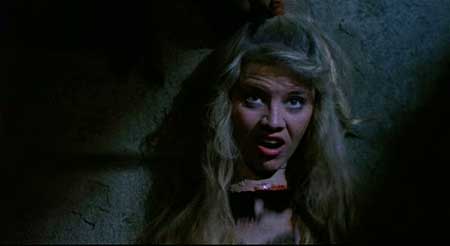 HELL NIGHT (1981):
I think this is one of the most beautifully shot horror films. The atmosphere was perfect. Linda Blair was the perfect final girl. I'll never understand why this film is so underrated. It's so creepy & well made. Plus, Vince Van Patten shirtless & wearing those boxers for majority of the movie confirmed my sexuality.
.
.
.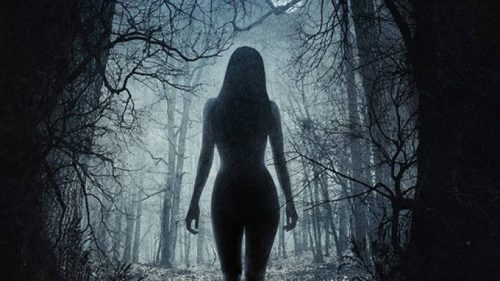 THE WITCH (2015):
Hands down the horror film to come out in the 2000's. The fact this was a directorial debut & it's 99% perfect really is admirable. The atmosphere he created really had me on edge the whole time. &, I kinda loved that we never really see the old witch alot. I also love that this introduced me to the incredible actress Anya Taylor-Joy. She's definitely 1 of my favorite actresses now.
.
..,
.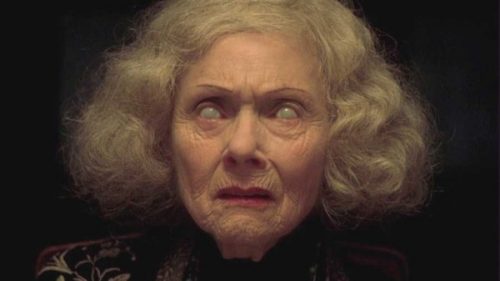 THE OTHERS (2001):
I'm sorry but Nicole Kidman deserved an Oscar for this performance. Everything about this gothic haunted house tale was perfection. The acting, the location, & that twist. I never saw it coming.
.
.
.,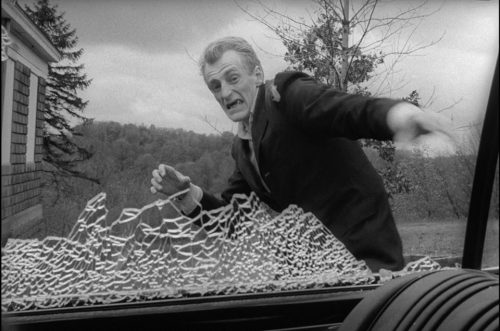 NIGHT OF THE LIVING DEAD (1968):
My favorite b&w horror film. This movie never gets old. The fact it was made so many years ago & the themes still resonate with today are really a testament to Romero's talent. &, I love that they had a black lead as the hero, which was very rare in the 60's. Duane Jones & Judith O'dea really nailed it in this. This film is the great grandfather of the zombie genre & in my opinion still the best zombie movie ever created.
.
.
---
.
.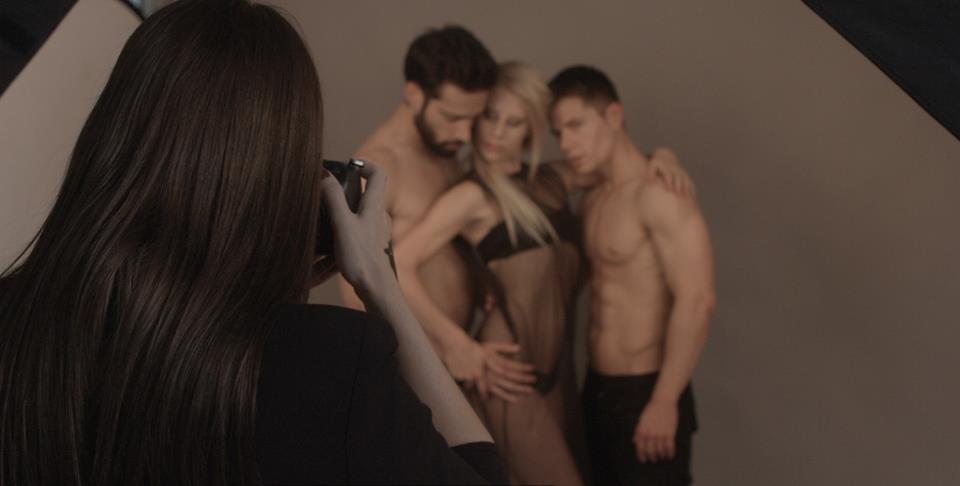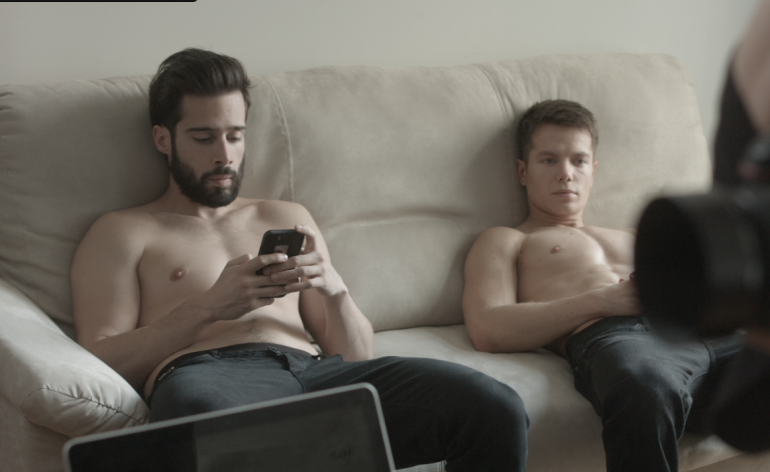 .
---