Hellter interviews Katherine Munroe (Possession Diaries)!!
---
Hellter interviews Katherine Munroe (Possession Diaries)!!
---
Hello Grue-Lings,
  Today we have a great guest. She is the star of a great horror film that is out now called Possession Diaries. Her name is Katherine Munroe. Katherine started out her acting career in 2013 with a film called L.A. Superheroes, she plays Mary. She then moved on to Alpha House as a background talent. Then she got her first taste into the horror world by doing a horror short called Blood Bath, as she plays Kate. 2019 has been a good year so far for Munroe. She was in a tv series called To The Bitter End as she plays Sarah and she landed the lead in a horror film called Possession Diaries as she plays Rebecca. Below is my interview with Katherine Munroe:
.
.
---
.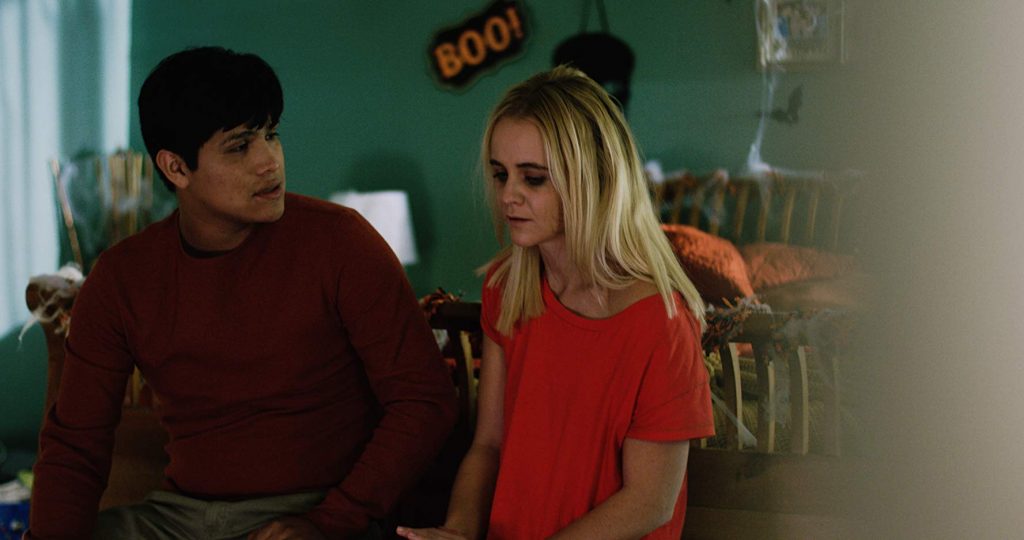 .
HELLTER: When did your film career take off?
KATHERINE: My film career kicked off the minute I moved out to LA. I started doing as much film and tv work as I could, and I continue to work hard and not give up. 
.
.
.
HELLTER: Never give up. I love that. Was it daunting playing a lead role?
KATHERINE: It wasn't so much daunting as it was rewarding. I've been working my whole life to play challenging characters.
.
.
.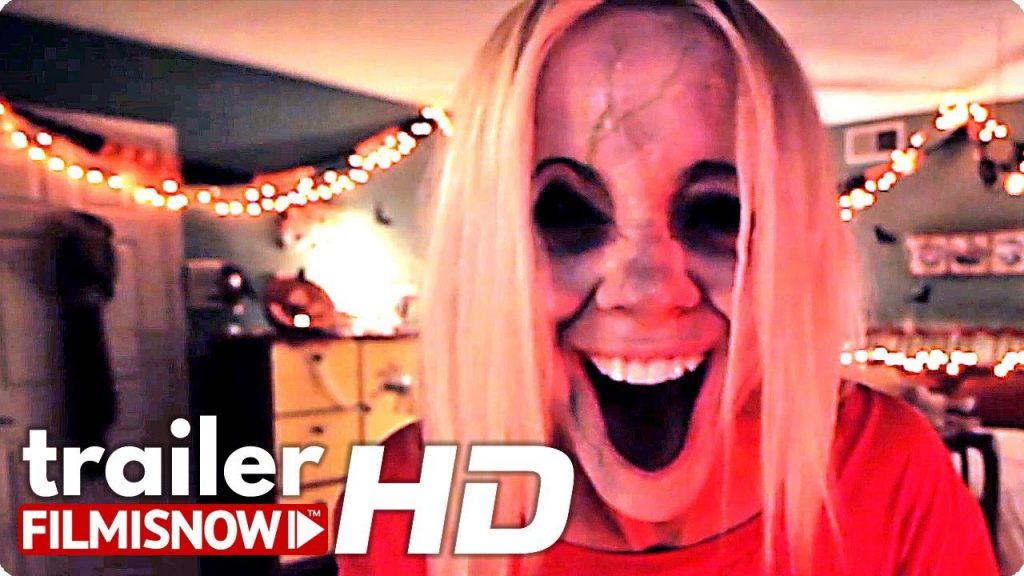 .
HELLTER: And this was your first lead?
KATHERINE: Yes, this was my first lead role in a feature film.
.
.
.
HELLTER: That's awesome! Stressful, at any times, knowing you were the anchor of The Possession Diaries?
KATHERINE: It was definitely stressful to play this character, but not because it was the lead role. This would have been a stressful character to play even if it was a supporting role, because of everything that went into this character. She was going through a lot in this movie.
.
.
.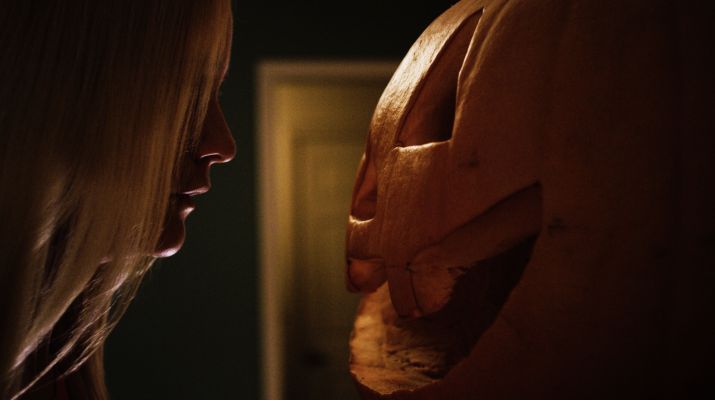 .
HELLTER: Yeah, your character did go threw a lot in the film. Did you know the filmmakers beforehand?
KATHERINE: No, this was my first time working with these filmmakers.
.
.
.
HELLTER: How is director Juan Frausto to work with?
KATHERINE: Juan was great. He really let me express the character the way I wanted to, trusting what I felt I should do with the character. 
.
.
.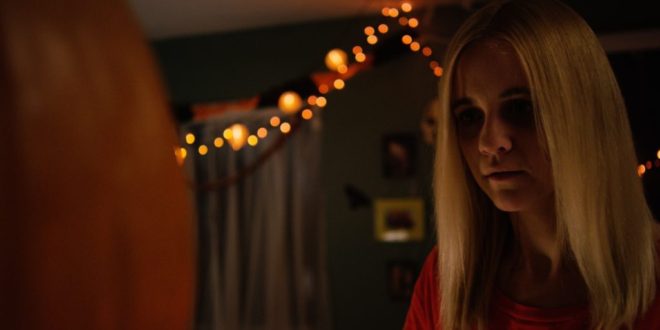 .
HELLTER: Juan sounds like a great director to work for. Possession Diaries is shot in L.A?
KATHERINE: We shot in LA, with the majority of the movie in one location, actually.
.
.
..
HELLTER: Do you think you need to be a horror nut to star in a horror movie?
KATHERINE: It certainly doesn't hurt to enjoy and appreciate horror films when you're in one, but being on set and having people around you all working together is what helps the most. 
.
.
.
HELLTER: Favorite horror film?
KATHERINE: I love the first Halloween movie. How disturbing, unsettling, and suspenseful it is. How he doesn't need to speak to scare you.
.
.
---
.
.
.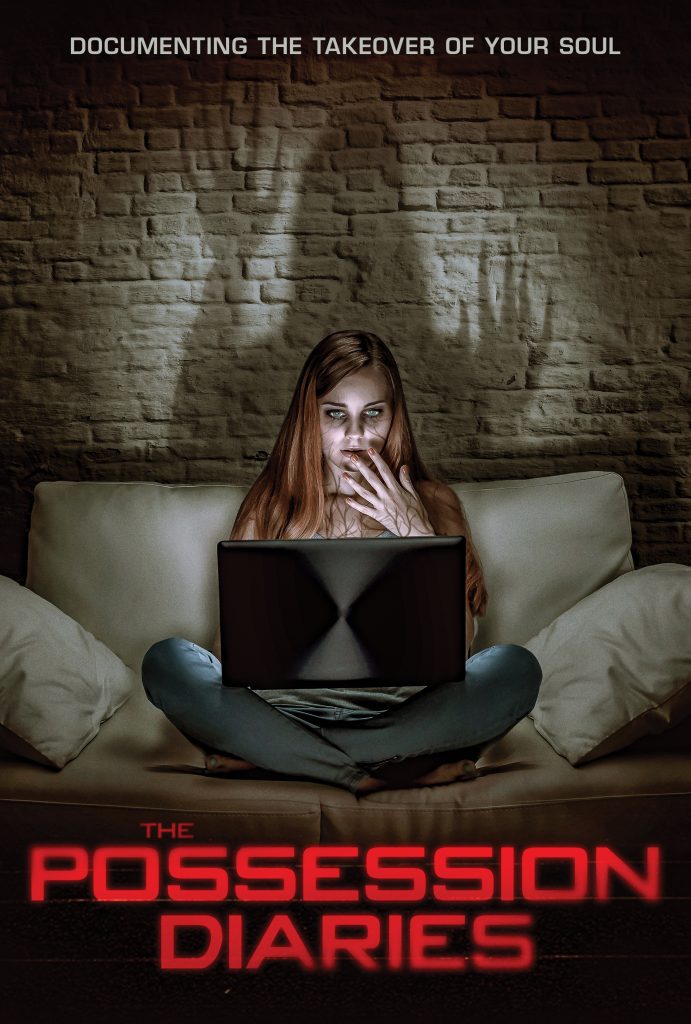 ---