Andrew E interviews Panos Tsaklas (Crisis Hotline, Blue Franklin)
---
Andrew E interviews Panos Tsaklas (Crisis Hotline, Blue Franklin)
---
Gruemonkey's
Andrew E
sat down with 
Panos Tsaklas
star of the new LGBT horror/thriller
Crisis Hotline
– check out the review to the movie
here.
---
Andrew E: Can you tell me about "Crisis Hotline" and your character within it?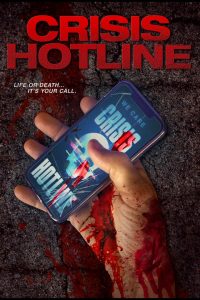 Panos Tsaklas: Crisis Hotline is a thriller film about a threatening conversation taking place on an LGBT crisis hotline. The caller is a young guy named Danny who meets and quickly falls for the guy of his dreams (Kyle, my character). As the story unfolds, viewers start to question Kyle's true morality and potentially nefarious behavior. Essentially I played the love interest, who is key in propelling the narrative of the film.
---
Andrew E: It looked like a fun shoot, what was the hardest bit about filming? 
Panos Tsaklas: I think the hardest thing about the shooting was any time the scene got intense and intimate. Christian (Danny) and I ended up becoming great friends, and it's a bit odd to passionately kiss someone who A) you have a completely platonic relationship with, and B) has a fiancé outside of the film. It's strangely difficult having to be romantic and passionate with someone when the reality is that you're shooting a movie scene.
---
Andrew E: Horror/thriller films can often have some intense things to film, unlike other genres and your character goes through one hell of a trip – were there any elements that you struggled with emotionally? 
Panos Tsaklas: There was one scene that did actually trigger some real emotional response in me. I don't want to give away the scene because it's pretty pivotal to the film, but I remember I was still panting and a little shaken up from how intense shooting it felt.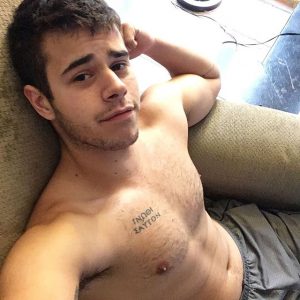 ---
Andrew E: Can you tell us any behind the scenes moments from 'Crisis Hotline' that were fun? 
Panos Tsaklas: Honestly the whole shoot was so fun. I felt like every single member of the cast and crew offering uniquely amazing energy and the whole process was a blast. Being able to work closely with a group of people who are all so evolved and intelligent was such a treat. Doing work that you're proud of is great, but being able to connect with everybody in a more meaningful way outside of shooting was what really made the whole experience fantastic for me.
Andrew E: I thought you were the strongest actor in the movie, you really shined – How do you prepare for a role?
Panos Tsaklas: First of all, wow, thanks! It means a lot to hear that, especially after working alongside a bunch of other really strong actors. I think what really helped me prepare for this role is how much I genuinely resonated with him. In my real life, I feel I'm a bit more romantically timid than Kyle, but I know countless people who carry the same sort of manipulative swagger that he has. Reflecting back on experiences I had in my early adult life with characters similar to Kyle, remembering how I felt, and then empathizing with what may have motivated those people was what helped me prepare the most. I definitely relied heavily on experience and intuition in developing this character. 
---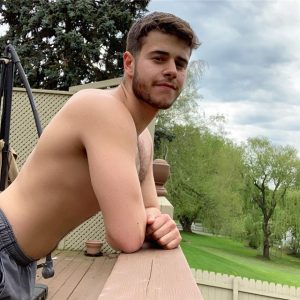 Andrew E: Would you pursue more work in a horror /thriller type film? 
Panos Tsaklas: Absolutely. I come from a more comedic background and I was surprised at how much I enjoyed this type of work.
Andrew E: Did you feel a responsibility being one of the lead roles?
Panos Tsaklas: Again, absolutely. However, I thrive under that kind of pressure. There's something totally exhilarating knowing that your character is important to the story, and it made me that much more motivated to deliver the best performance that I could.
Andrew E: There were some really intense sexual /sensual performances in the movie, requiring simulation, and nudity, was that hard? (pardon the pun).
Panos Tsaklas: As I mentioned earlier, it was kind of difficult! Aside from the bit of awkward tension, it creates between you and your scene partner, it's also tough to not come off as mechanical or forced. I mean think about it, not only are we portraying two men having sex, but two men who are in love having sex. Having to emulate that sort of intense romantic passion can be very uncomfortable and difficult. 
---
Andrew E: Tell us something random about you, that others won't know?
Panos Tsaklas:
 I love skateboarding and I'm actually pretty good! It was my life growing up and I can still do a bunch of tricks that I was able to do in my teens. I guess you can say I know how to work a piece of wood 😉
Andrew E: What is next for you, where can we see you next? 
Panos Tsaklas:
Right now I'm working on producing my EP (my stage name is Blue Franklin). I make queer indy pop/hip hop that has gained a bit of a following over the past year so I'm fully focused on developing that into something more substantial. I also can't ever see a world where I'm not acting, so I'm just going to keep auditioning and keeping myself open to whatever opportunities come my way.
---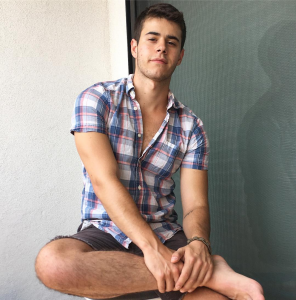 ---
Quickfire round: 
Andrew E: What is your favorite scary movie? 
Panos Tsaklas: Saw
Andrew E: What is your biggest fear?
Panos Tsaklas: Losing close family and friends
Andrew E: Ever experienced anything paranormal?
Panos Tsaklas: I lost someone I was very close to last year, and I felt like for a solid month or two after it happened I kept seeing uncanny imagery in my day to day life that was referencing him. I'm getting chills thinking about it now.
Andrew E: If you could film a role in an existing horror franchise who would you battle with? 
Panos Tsaklas: With Jigsaw! It would be so fun to perform in one of his traps.
---
Andrew E: Where can people follow your work? 
I have a Youtube channel named "Pano T,"
You can find my music on iTunes, Apple Music, Spotify, or really any streaming/music distributing service if you look up "Blue Franklin."
---
---
---
---
---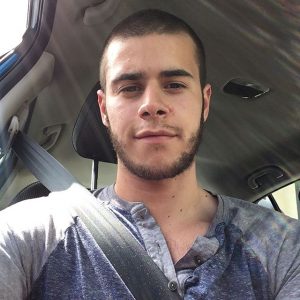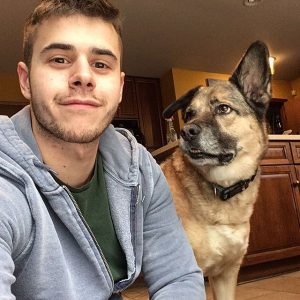 Thanks so much for chatting with us at Gruemonkey! 
---