---
Desert Moon Wraps Principle Photography!
---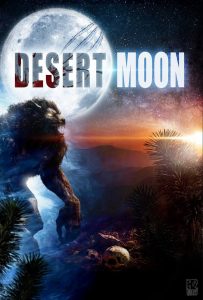 The brand new horror film 'Desert Moon from the creative mind of Thomas Haley (Producer of The Crossing, Gruemonkey reviewed it – check it out HERE).
Desert Moon's story is being kept under wraps, but the movie has a star-studded horror cast and will surely be one to watch out for! No official release date has been set, but we can guess in late 2019 or early next year!!
The incredible cast includes (and many more):
Sarah French – Art of the Dead, Booze, Broads, and Blackjack, Rootwood
Jennifer Nangle – Irrational Fear, Lilith, Slit
Richard Grieco – 22 Jump Street, Teen Agent, Minutes to Midnight
Thomas Haley – Lilith, The Crossing, Camp Twilight
Maria Olsen –Trophy Heads, Paranormal Activity, I Spit on Your Grave Deja Vu
Charles Chudabala – The Crossing, Lilith, Ugly Sweater Party (Gruemonkey's Favourite Scream King)
Kevin Caliber – Supergirl, The Crossing, Superman World War
Follow the film on:
Check out some behind the shots below:
---