Gruemonkey interviews Tommy Stovall (Room for Rent)!!
---
Gruemonkey interviews Tommy Stovall (Room for Rent)!!
---
Hello Grue-Lings,
   Today we have a interview with a brilliant director, producer, and writer. Tommy Stovall. He currently has a film coming out called Room for Rent that stars Lin Shaye and Ryan Ochoa. Some films Tommy has done include: Hate Crime, Sedona, Aaron's Blood, and of course Room for Rent. Let's welcome Tommy Stovall to Gruemonkey:
.
.
---
.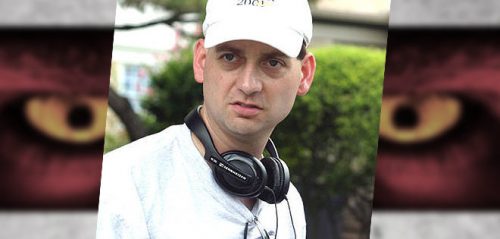 .
HELLTER: Hello Tommy and thank you for being a guest today on Gruemonkey. How did you get involved with directing and producing?
TOMMY: I used to make movies with a video camera for fun when I was a teenager. Then I had my own video production company for many years and I always had a desire in the back of my mind to try making an actual indie film. I finally decided to give it a shot, so I learned how to write a screenplay and took the plunge to make my first movie, which was called Hate Crime. 
.
.
.
HELLTER: Hate Crime is a really good film. How did the casting process go for Room for Rent. There is an amazing cast for this movie. 
TOMMY: I had worked with Lin Shaye twice before as she was in two of my other films, so I sent her the script to see if she were interested. Once she was on board, we were off to the races and we found the rest of the cast mostly through contacts with people I knew.  
.
.
.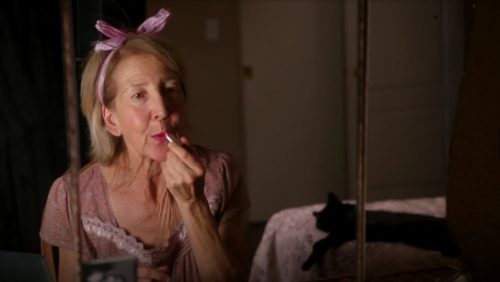 .
HELLTER: I am happy you got Lin Shaye for Room for Rent. She was brilliant in the film. I love Lin Shaye and Ryan Ochoa, how was it like working with them on Room for Rent?
TOMMY: Lin and Ryan are both a lot of fun to work with, but the day we shot the big scene with the two of them was the most intense of the production. The scene has some very awkward and uncomfortable things going on, and I was concerned about getting it right. But Lin and Ryan went all in and were both brilliant. It's a heavy scene and hard for some people to watch. We were lucky to find Ryan, because the part he plays is a tricky one for a young actor. 
.
.
.
HELLTER: Yeah, Ryan played a hell of a part. Such a great actor. What was your favorite scene that you directed in Room for Rent?
TOMMY: It's hard to choose, but I'd have to say a scene with Lin by herself, involving a toothbrush. It's just her giving an incredible performance, even without any dialogue. It was so much fun just standing back and watching her, because she often surprises you take after take.
.
.
.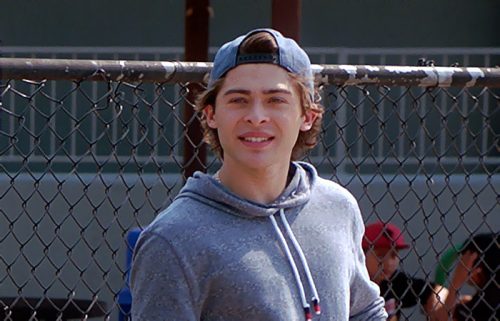 .
HELLTER: What a great scene. Can you tell us what the movie is about?
TOMMY: It's about a woman named Joyce who finds herself alone and needing money after her husband dies. She decides to turn her house into a B&B for some income, and this exposes her to people she normally would never associate with. She finds a long term tenant named Bob and makes him the unwitting object of her deepest romantic fantasies, which escalates into a dangerous obsession.  
.
.
.H
HELLTER: Any cool or funny stories that you can share with us that happened on set for Room for Rent?
TOMMY: Well, getting back to intense scene with Lin and Ryan, it's a scene in which Lin's character is assaulted and she has a violent reaction. We shot that scene in a public park and someone apparently heard what was going on and actually called the police, thinking something was really happening. We figured at the time it was confirmation as to the authenticity of the performances.  
.
.
.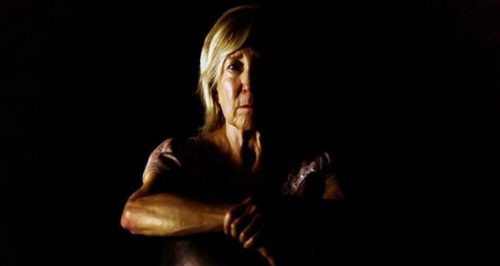 .
HELLTER: That's too funny. You know you shot a really good scene when something that like happens. Anything else you would like to discuss or promote?
TOMMY: We will list all the places you can find Room for Rent once it comes out on our website at roomforrentthemovie.com. For people in L.A. who want to see it in a theater, it will be showing for a week at the Arena Cinelounge in Hollywood May 3 – 9. Then it's released on VOD and DVD on May 7.  
.
.
.
HELLTER: Thank you for being a guest today on Gruemonkey. 
TOMMY: Thank You!
.
.
---
.
.
.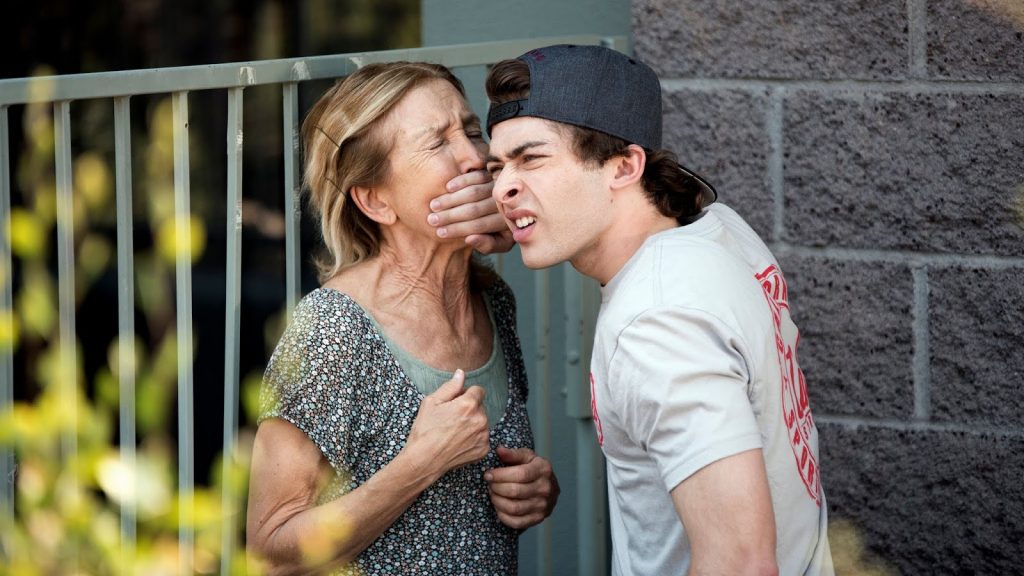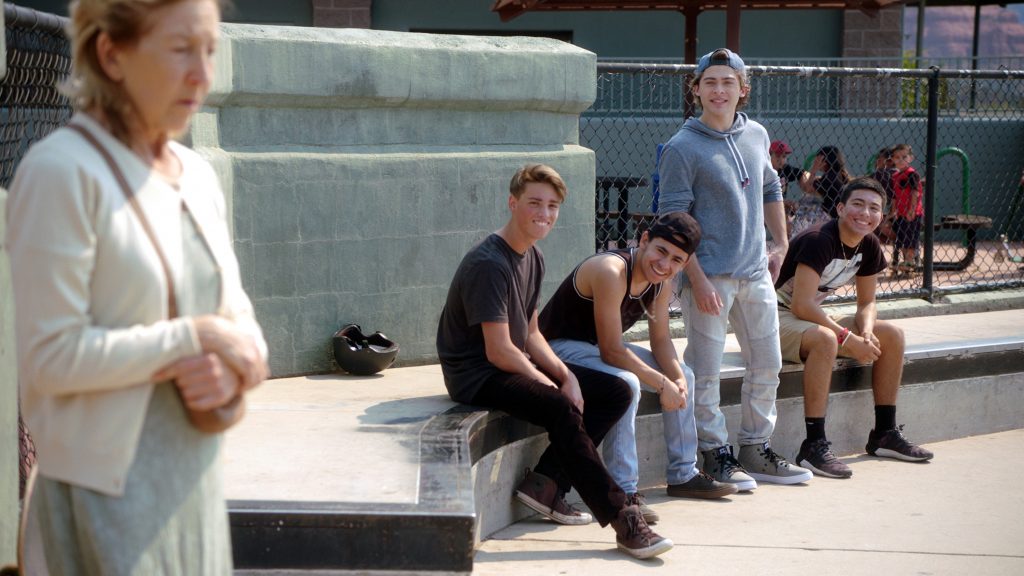 ---