Gruemonkey interviews Jade Hassoune (Shadowhunters, Erased, Cyber Bully)!!
---
Gruemonkey interviews Jade Hassoune (Shadowhunters, Erased, Cyber Bully)!!
---
Hello Grue-Lings,
  We are very happy to bring to you one of the main cast for the hit tv series Shadowhunters: The Mortal Instruments, Jade Hassoune.  Also known as J4DE, he is a Lebanese-Canadian musician and actor who is best known as Meliorn in the Freeform/Netflix Original Shadowhunters (winner of four 2018 E! People's Choice Awards, including The Show of 2018 and The Binge Worthy Show of 2018). Shadowhunters, based on the best-seller novels The Mortal Instruments, has generated millions of fans worldwide allowing Jade to tour the world.
He will launch in the Summer 2019 on all streaming and downloadable platforms.
Jade began piano lessons at age 6, then moved to playing the saxophone in high-school and transitioned to the electric guitar in his teens and it wasn't until his days at theatre school in college that he picked up the acoustic guitar. Him and DLN had a 10 year journey in music. 
Jade is currently writing his debut EP titled Love letter to a Fandom under the artist name J4DE. The EP, dedicated to this passionate fandom.
All the songs are produced by DLN. Jade was voted a top 3 finalist for the Cogeco Fund Audience Choice Award for which he was invited to attend the 2018 Canadian Screen Awards, aired live on CBC March 11th 2018. 
In addition to music, Jade joined one of Canada's most successful series Heartland as a recurring character, shared the screen with the late Paul Walker in Brick Mansions, stars as Mason Rana in Ubisoft/Nintendo collaboration hit video game Starlink: Battle for Atlas and is a producer and lead actor of the award-winning digital series That's My Dj. Jade has also appeared as a finalist in Canada's Got Talent and has trained with great coaches and choreographers like Kim Gingras (Beyoncé, Jennifer Lopez), Giulia Tripoli (Tripoli Studios inc) and Candice Simpson (Canada's Got Talent, Enigma Dance Productions), and continues to train as a hiphop dancer.
Jade is a professional cartoonist. He creates independent comic/graphic-novel and animation projects. Jade is also very passionate about LGBTQ advocacy; being a part of it and a visible minority, his work and principles are guided by the universal philosophy of acceptance while celebrating the power of diversity. Here is my interview with the amazing human that is Jade Hassoune:
.
.
---
.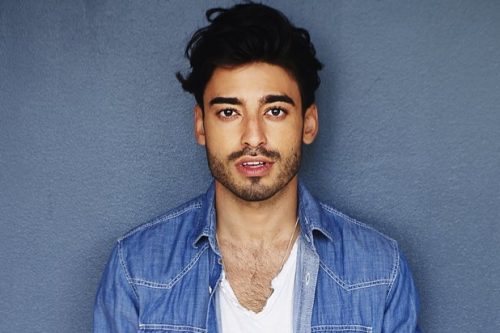 .
HELLTER: First off, thank you for being a guest on Gruemonkey today. In Cyberbully, you play Caleb. A Gay teenager who gets bullied for being Gay, while trying to find his self confidence. That has to be a very emotional character to play, how did you get yourself ready to play that character?
JADE: I'm the one who thanks you! 🙂 Yes! Cyberbully! And Caleb! Same network that Shadowhunters is on, funny enough 🙂 It felt very natural for me to play him. He seemed clear to me when I read the character breakdown and script. I remember knowing exactly how I would connect with him. Even though I was never bullied in high school (or maybe I never let it enter my awareness, as it just doesn't deserve to be empowered), I knew what that would feel like for someone finding his way. I was a little awkward for sure, so I brought that back! And I had to put myself in an open state to receive, and search for the Self that we all are longing for. And it felt great to find that self-confidence (as Caleb did at the end of the film).
.
.
.
HELLTER: I like that. That's a great way to approach  the  character. Cyberbullying is very serious. And sadly gay teens are still being bullied for being Gay. You would think in this day and age, that being Gay is finally acceptable. What are your thoughts on that? 
JADE: My thoughts are that there are always going to be insecure people who try to attack what they don't understand and/or refuse to accept about themselves. The solution is to know who you are. To know your worth comes from your Self and never from outside of you, ESPECIALLY from someone who has NO IDEA who you are. Let your self worth come from within, and all outside sources will wash off you. 
.
.
.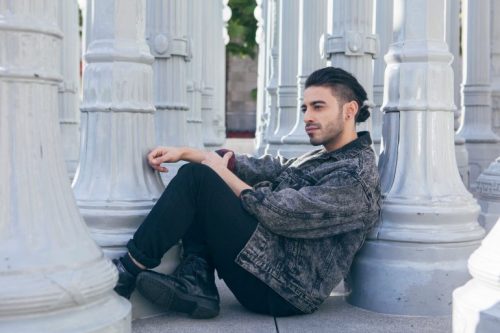 .
HELLTER: Wow, that's very powerful. I agree. Would you be open to playing more gay characters?
JADE: Of course! I love playing all characters, especially ones that are outside of the "norm". I've got really cool LGBTQ characters coming for y'all. 
.
.
.
HELLTER: Yay, I can't wait to see them. How does it feel to be a Lebanese and Canadian actor and representing them?
JADE: It's nice but I do identify more as a Canadian, as I've been there most my life. I left Lebanon when I was one year old and then grew up in Geneva Switzerland until the age of 4. So I've always felt I didn't belong to either worlds. I'm a man of the Earth, a child of the Universe. The rest is just decorations. 
.
.
.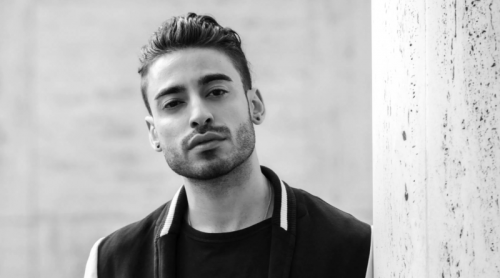 .
HELLTER: I interviewed Bai Ling and she talks about being a person of the Moon and Earth as well. Tell me how you got involved with Shadowhunters? What was your audition process like? 
JADE: It was a month-long process. I auditioned for 3 characters, and Meliorn was the one I was the most excited about! I first sent a self-tape, reading for Alaric, then got called in a week later for Raphael, and the following week I was seen for Meliorn. I auditioned three times for Meliorn, by that point I had delved deep into the Mortal Instruments lore. I was getting goosebumps when I would see the cast being announced, sort of an inner-knowing that I belonged in that group. And a week after my 5th audition, I was already on set shooting!
.
.
.
HELLTER: Awesome!! I am happy you got the role of Meliorn. Tell us about your character for Meliorn for people who haven't seen the show?
JADE: Meliorn is a faerie (could be compared to an Elf). He is the representative of the Seelie Queen (queen of faeries), he was raised in the Seelie Court as the Queen's first hand man, and the leader of the army. He does her dirty work for her, you see the Seelies are half-angel half-demon creatures. They are neither good or bad. They live forever and have been on the planet (and in their dimension) since the beginning of time, and so they aren't blinded by human drama, or interested by it either. They only meld with humans/shadowhunters when they think they can gain from it, and will always join forces with the winning team. They will stay out of things until the time is right to affect the outcome. 
.
.
.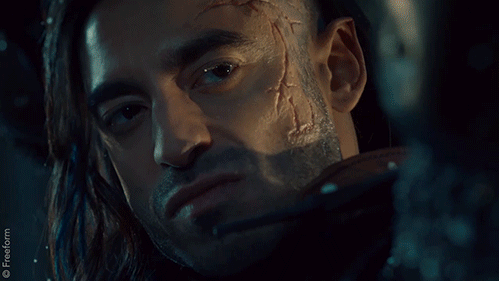 .
HELLTER: Did you know any fairy mythology before getting this role or was it new to you?
JADE: I had been very obsessed with faeries for a long time and was always waiting for this role to come along. I knew I would play this one day. 
.
.
.
HELLTER: I love mythology, it's so fascinating. What has been you favorite moment and favorite scene on Shadowhunters?
JADE: There are too many moments to pick just one. I love my friends on the show and I love shooting with them, I love this character, it was truly a blessing to be in an epic story like this. There are some really fun things coming in the next episodes, especially the final battle! 
.
.
.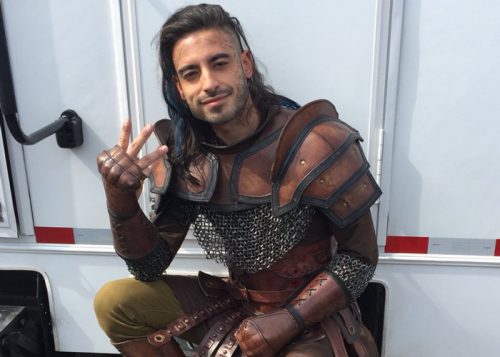 .
HELLTER: What cast members are you the most friendly with from Shadowhunters?
JADE: I am friends with everyone. I have gotten really close with Alberto, Dom, Kat, Chai, Luke, Emeraude and Tessa and had some great times with Matt while on tour. And old friends of mine have joined the cast like Kim Sue and Anna Hopkins. It isn't fair to pick one but Jalberto is definitely real. 
.
.
.
HELLTER: What are your thoughts on the huge fan base for Shadowhunters? 
JADE: Adore. Blessed. Epic. Just a huge ocean of Love. It is rare that a tv show has such a die-hard involved fandom that was established well before we came along. Truly a gift that has no comparison. We will be connected forever. 
.
.
.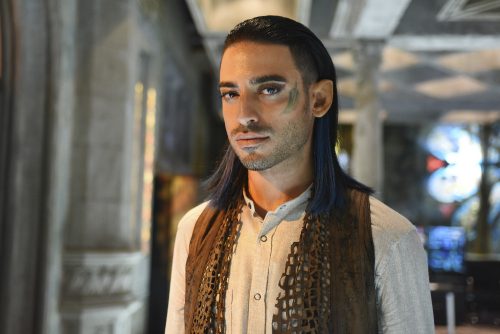 .
HELLTER: I am really happy to hear how passionate you are about your fan base. That's really good. You care about the fans. What are your thoughts on Shadowhunters coming to an end for it's final season?
JADE: It is coming to a great crescendo! This is just the beginning for the fandom and us. And my music will be something we will share in real-time for the coming years. 
.
.
.
HELLTER: If Shadowhunters wasn't ending, what was something more you would have like to done or like to seen for your character Meliorn? 
JADE: I'd love to see some back story of Meliorn. There's a fantastic storyline we could have explored. But oh well.. that wasn't my job. 
.
.
.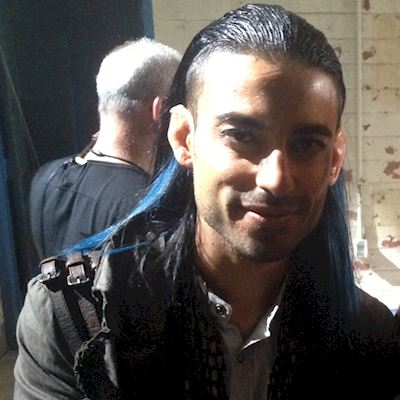 .
HELLTER: I actually would have loved to seen that. I'm a huge Buffy the Vampire Slayer series fan and I heard you are too. What made you fall in love with Buffy and what's your favorite episode and why? Mine is when Willow almost destroys the world as Evil Willow (Laughs). 
JADE: YAS!!! Omg. Do you have 14 hours to speak with me? (Laughs) I can go on forever. Buffy was and is a huge part of who I am. It represents self-empowerment and the power of friendship and of being part of a legacy of humans who have found their inner hero. Fave episodes: The gift, Grave, the body, once more with feeling, chosen, hush, the wish, becoming part 1-2, earshot, and so many more. 
.
.
.
HELLTER: (Laughs). Love those episodes too!! Who would you pick, Spike or Angel? 
JADE: Spike!
.
.
.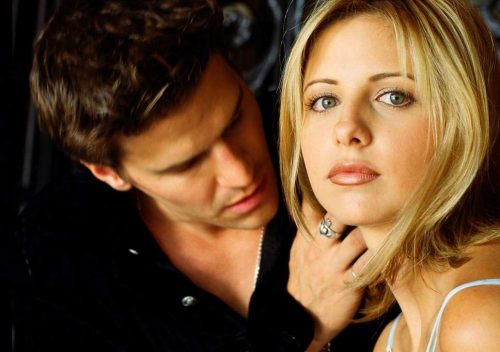 .
HELLTER: I actually would go with Angel. (Laughs). What are your thoughts on the new Buffy series that is being discussed? 
JADE: Great! Joss is involved so we are good to go. Also a new Buffy of colour sounds epic to me. I hope she has a different name and that it's a new girl altogether. Let's do it! 
.
.
.
HELLTER: Should be interesting.  I heard you are big into Fashion, Comic Books, and Music. Can you tell us about your love of all of them and who some of your favorite music artists and comic book characters are? And favorite clothing lines? 
JADE: I love independent artistic designers for fashion. I love to discover designers who are doing their own thing and breaking the mold and making real art. Some of my favourite graphic novels are Habibi and Blankets by Craig Thompson, simply giant masterpieces. I'm not that big into superhero stuff. Also read every single Buffy comic that exist, and finished the TV series in comic book form with season 8-12. Brilliant.
I love so many music artists, my obsessions these days are Allie X, Cardi B, Dref Quila, Kevin Roldan, Karol G, Lady Gaga (forever), and Lana Del Rey (also forever).
.
.
.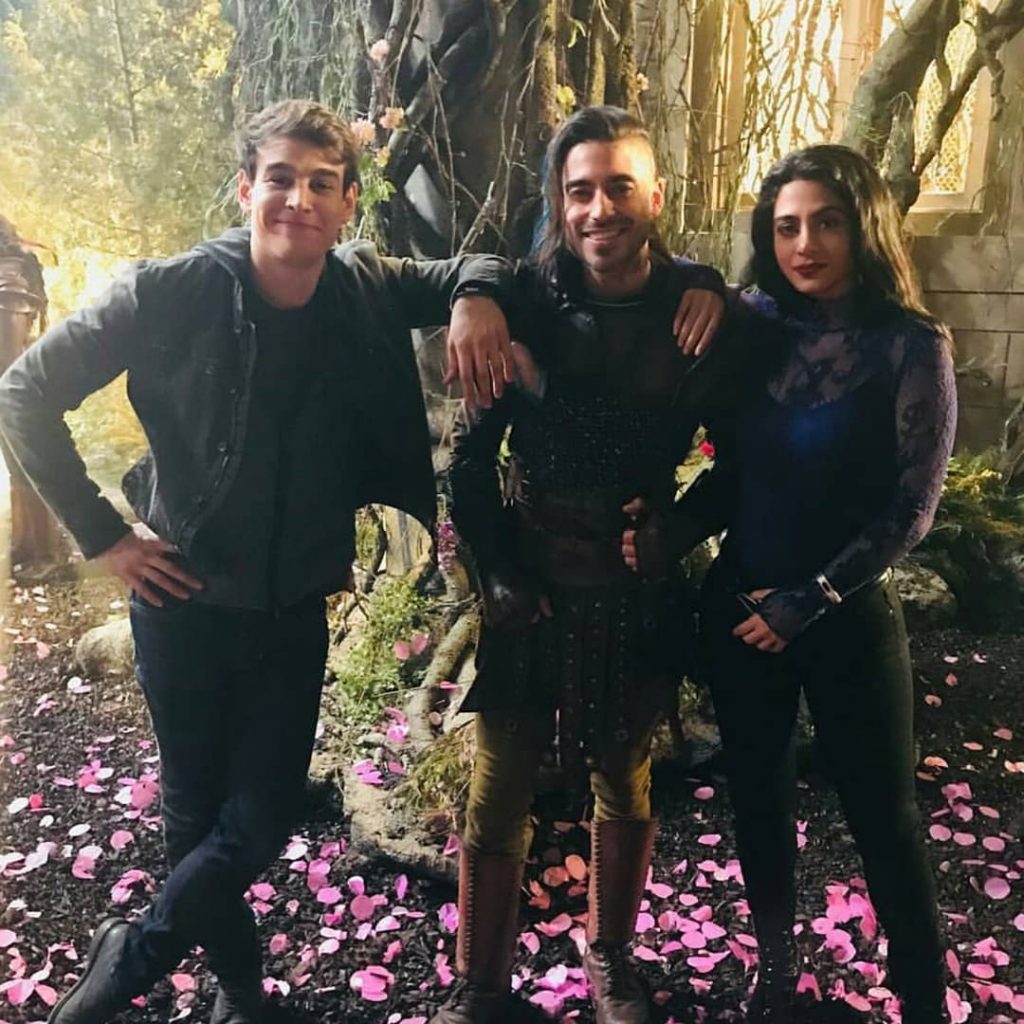 .
HELLTER: Since you are an artist, would you like to do your own comic book series?
JADE: Yes! And I have, but I haven't released anything yet. That will definitely be something I do in the future.
.
.
.
HELLTER:  I can't wait to read it when you do. Tell us about your EP, Love Letter to Fandom? 
JADE: Oh man. Where to start. I AM SO EXCITED. I've waited my whole life for this moment and it's finally arrived. I am creating something that will bring my relationship with the fans to a whole new level. They will be involved in creating a lot of the art and fashion that will be for my music videos and cover art for singles and merchandise. The project is a thank you letter to them, for having changed my life and given me so much love throughout my journey so far. I have created pop music, produced by my best friend DLN, that I love and cannot wait to share with everyone. This is going to be my new life and I am sooooo happy that the time has arrived. 
.
.
.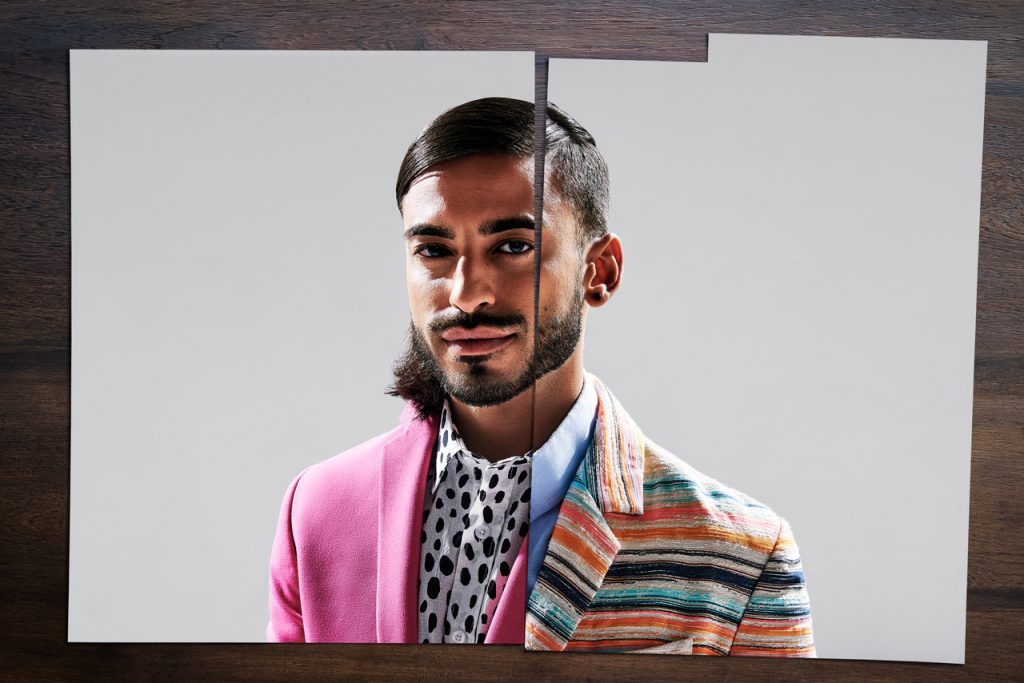 PHOTO CREDIT TO SHARON MOR YOSEF
.
HELLTER: That sounds very exciting. I can't wait. Happy for you. Anything else you want to discuss or promote? 
JADE: Go to my website jadehassoune.com, sign up to my newsletter and join me on my journey as I become J4DE. We have a lot of fun ahead of us. Sign up to get a free teaser of my first single and to be able to participate in the contests to receive cool prizes and a chance to collaborate with me! 
.
.
.
HELLTER: Thank you for your time and joining us today on Gruemonkey.
JADE: Thank you! 🙂
.
.
---
.
.
.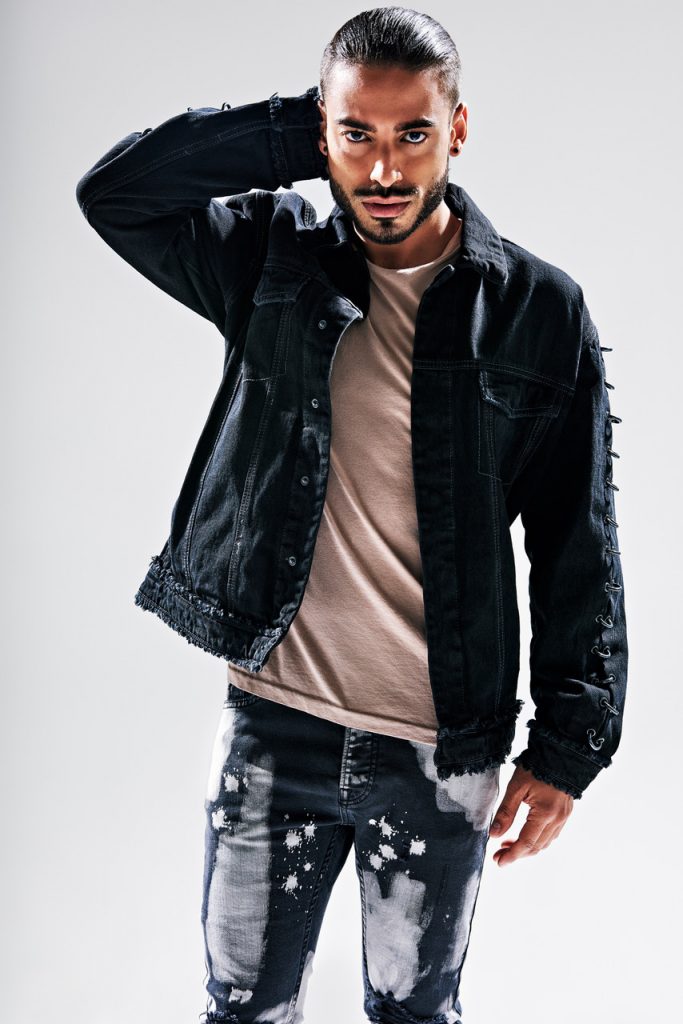 PHOTO CREDIT: SHARON MOR YOSEF
---