---
G-Key Kim's Don't Click starts production!!
---
Vortex Words and Pictures is proud to announce that principal photography on their new production Don't Click is happening in Hamilton, Ontario, Canada.
Shooting is expected to be completed in May 2019 with the film being released later this year. Directed by College Film Graduate G-Hey Kim. Produced by Bill Marks (WolfCop, Hellmington) and executively produced by George Mihalka (Director of My Bloody Valentine), Christopher Giroux (Bite, I'll Take Your Dead) and Courtney McAllister. Starring: Valter Skarsgard (Lords of Chaos, Fun House) in the lead role and Canadian rising stars Mark Koufos and Catherine Howard. 
George Mihalka brought the project to Vortex and presented it to Bill Marks. Vortex picked up the rights and attached Courtney McAllister to write her first screenplay. "
.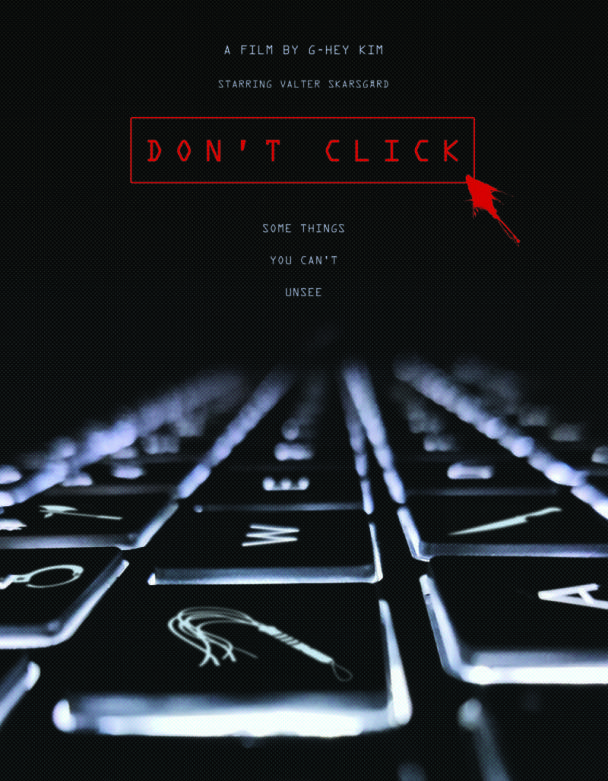 ---