---
Stephen King returns to Heavy Metal Magazine!!
---
Stephen King has returned to Heavy Metal Magazine. The magazine is dedicated to dark fantasy and cutting edge science fiction. Their most recent issue (#293) includes a King short story called Little Green God of Agony! CLICK HERE to order!!
.
Heavy Metal Magazine #293:
Heavy Metal Magazine brings you tales of horror FROM BEYOND THE DARKNESS in issue #293. Horror master, Stephen King, and artist Dennis Calero introduce you to the LITTLE GREEN GOD OF AGONY – Aliens searching for the afterlife, unfortunately, find what they're looking in S.O.L.U.S. – Pahek delivers a story of space exploration gone wrong in GREEN GROWER – Aliens from alternate dimensions find more than what they bargain for in DOPPELDAMONS – A revolutionary war battle takes a dark turn in WHITE DEATH by Diego Agrimbau and Eduardo Risso – finally Heavy Metal's new Managing Editor, Time Seeley, delivers a futuristic punch with a Megadeth's HOLY WARS: PUNISHMENT DUE. Continuing in this issue is MURKY WORLD by Richard Corben chapters 6 & 7. Finishing in this issue is THE DOOR by Michael Moreci & Esau Escorza. Galleries by Flavio Greco Paglia, Denis Zhbankov and John Kenn Mortensen. 
.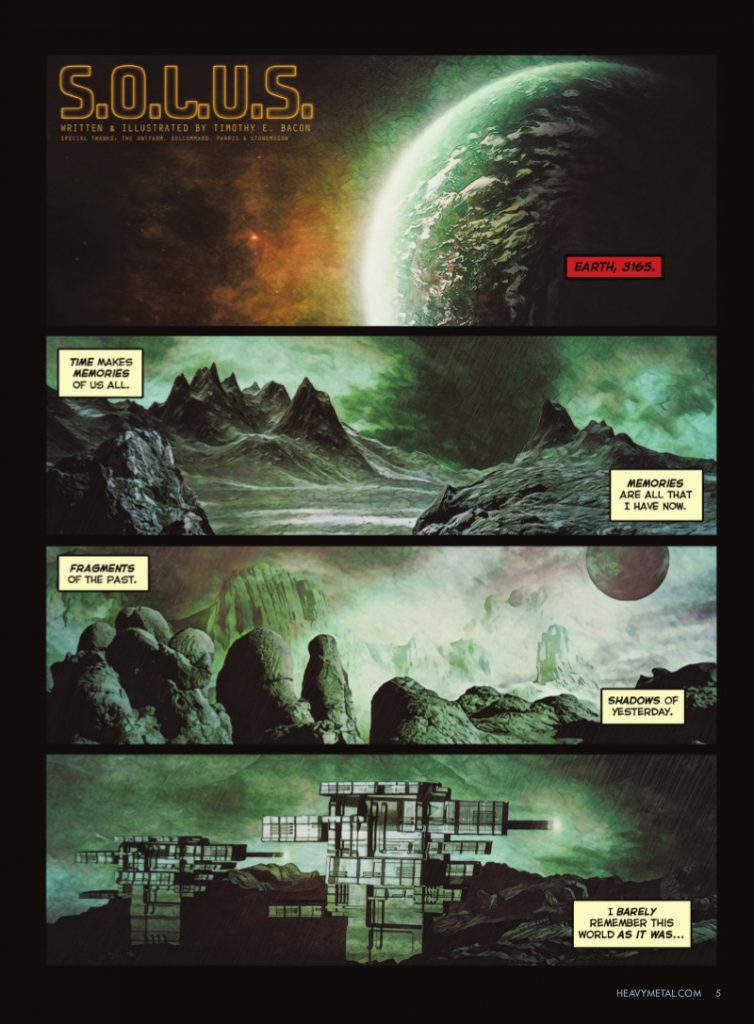 ---