---
Andrew E reviews I Spit On Your Grave; Deja Vu
---
Gruemonkeys Andrew E reviews the long-awaited sequel that is set 40 years later, and took 4 years to release!
Director Meir Zarchi is back with I Spit On Your Grave: Deja Vu billed as "the only true sequel" to the 1978 revenge movie that was banned in multiple countries and billed as the ultimate video-nasty.
Synopsis: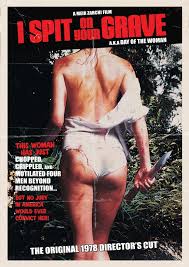 I Spit on Your Grave Deja Vu brings back original actress Camille Keaton, reprising her role as Jennifer Hills with original director Meir Zarchi. In 1978 Jennifer Hills was gang-raped and left for dead, one year later Jennifer Hills inflicts her revenge on her abusers, killing them one by one in some of the most gruesome kills ever seen on screen (I Spit On Your Grave).
What is the movie about?
I Spit on Your Grave Deja Vu picks up 40 years later – Jennifer Hills is now a successful writer who ends up having to go back to where her nightmare began. On an innocent lunch date with her daughter (played by Jamie Bernadette) they are thrown back into terrifying torture when they are tricked by fans (her daughter also happens to be a famous model) who are not fans at all and kidnap them.
It is revealed that the kidnappers are relatives and spouses of the original four men who committed the rape in 1978 and indeed were the victims of Jennifer Hill when she sought her revenge. I am not going to detail anything more of the plot or it will ruin the experience of this long-awaited sequel. But here is a list of things you can expect from this 40 year in the making sequel:
Deranged and psychotic abusive relatives of the evil rapists of the 1978 film.
Great acting throughout the film.
Disturbing and Shocking scenes reminiscent of the original (I Spit On Your Grave).
Chases, violence, fighting, death, blood, guts and gore, guns, satan, and rape.
#The darkest hour for the 'I Spit On Your Grave' franchise!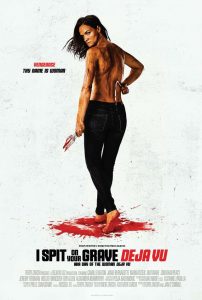 What's good about the movie?
I am a massive fan of the original film. 'I Spit On Your Grave' has its haters and particular groups that think the film shows little merit and is extremely offensive. I disagree and think culturally now more than ever, the original is a strong example of oppression and abuse that people suffer, and how to fight back using any means possible to win. As for the new sequel, the new installment was very welcome to the franchise. I was excited to watch it. I loved the story, the characters – there were some story choices I didn't agree with, but completely understood why they chose what they did and they did have an impact. The film had some lovely dialogue, beautifully shot scenes. I found myself immersed  – and a need to see the ending. That has to be a good thing right?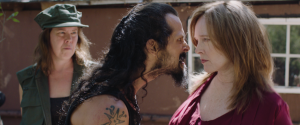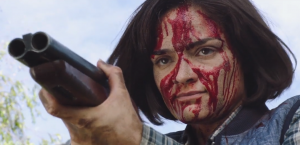 I loved all the actors, I cannot fault any of the actors. Camille Keaton brings an element of class and history to the film in a subtle but strong performance. Maria Olsen is purely shocking in her performance (in a good way). In one particular rape scene, the likes I have never seen on film before I was blown away by her ability to act, I lost myself entirely in some scenes both in horror and admiration. Jamie Bernadette gives a strong modern woman and her determination and conviction make you route for her throughout. Another underrated performance in the film is Jeremy Ferdman, a really honest and believable role, where you are left wondering if the events that unfold are his fault? A subtle but excellent performance.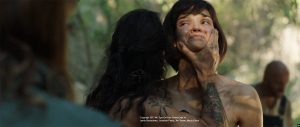 What is not so good?
The major draw for me was the run time. The film times in at nearly 2.5 hours! I hate to say at times it feels long. There are particular dialogue scenes that are well shot and well acted but are repetitive and take up a lot of time. It does at times impact on you as an audience member as you begin to resent seeing certain characters as you know the type of conversation they are likely to repeat. I would love (I am a filmmaker myself) to have a go at re-editing the film. I think if the film was trimmed to 1 Hour 45 mins from its 2.5-hour runtime it would be such a tight, powerful shocking film, reaching the same response of the original.
I am also a little confused by the ages of characters, it is billed as 40 years later, but accurately I am not sure how old some of the characters are meant to be, and when it is set.
[Amendment; I have since had it confirmed by Maria Olsen "the film was made 40 years after the original, but the story isn't set 40 years after the original story ended. The time between the two films, in the ISOYG world, is the time it took Jennifer to have Christy and for Christy to grow up"]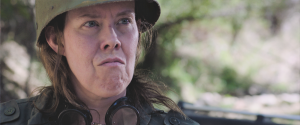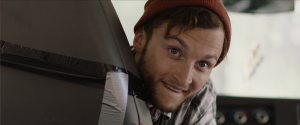 GRUEMONKEY RATING: 4.5/5
Available on Blu-ray on April 23rd, 2019.
---