Gruemonkey's interview with musician Mackenzie Sol!!
---
Gruemonkey's interview with musician Mackenzie Sol!!
---
Hello Grue-Lings,
Today we have a young talented musician with us. He is very popular and loves his fan. He is Mackenzie Sol. Singer, songwriter, dancer and actor. Some of the films and tv series he has been in are: The Dumping Ground, Princess in Di-Stress, Puppy Star Christmas, Boys, and Trepidation.
He was just four years old when he earned accolades from Simon Cowell during an X-Factor UK audition. From there, he went on to star in numerous stage productions in his pre-teens. He played the title role in West End's Youth Theatre rendition of Billy Elliot. His performance captured the attention of The Royal Ballet School in London, England and they offered him a spot in their world-renowned training institution, where he studied for two years.
Him, Jennifer Hudson, Josh Groban, Kenneth Babyface Edmonds and other stars did the 2014 Carousel of Hope Ball in Los Angeles. David Foster directed the night of musical performances and Mackenzie kicked off the event with a rendition of the National Anthem.
A year later, Mackenzie signed on with a U.S. based management. In 2015, he also self-released his first single, "Never Letting You Go." His next music video was  "My Name"  featuring television sensation Kalani Hilliker which became a viral hit. The video has over 6 million YouTube views and 340,000 streams on Spotify.
In 2016, on the heels of earning a Ubeat Music Award nod for "Act of the Year," he relocated to Los Angeles with his mother and signed a deal with new indie label The Hana Road Music Group.
He kicked off 2017 with his first official label release "Laugh."  He got deals with Awesomeness TV and Musical.ly and a correspondent stint for Radio Disney. He was a headlining act on the 2017 Boys of Summer U.S. tour and a featured act on the Bars & Melody Generation Z 2018 U.K. tour.
"Taken," Mackenzie teams up with the Grammy-Award winning songwriter/producer Diane Warren. Below is my interview with Mackenzie Sol:
.
.
---
.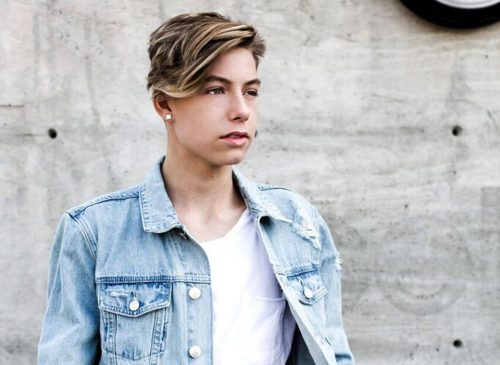 .
HELLTER: Hello Mackenzie and thank you for joining us today on Gruemonkey. We are very happy to have you on a guest. Growing up, did you always know you wanted me to be a musician? You also do acting as well. 
MACKENZIE: Yes I act too and love it. Music has always been my main passion, I was too young to realize but I got my first drum kit at 15months and was playing ok by age two (laughs). My parents said I even cleaned my teeth to a melody. Music was my world. Both my parents were/ professional singers so I was born into that world.
.
.
.
HELLTER: Wow, you been entertaining since a baby. How did it feel at such a young age on The X Factor to get praise from Simon Cowell? He is very hard on people.
MACKENZIE: It was a great experience of what I remember. Simon loves kids so I was pretty lucky.  I'd love to get praise from him now. I was so confident!! I actually believe I had won.
.
.
.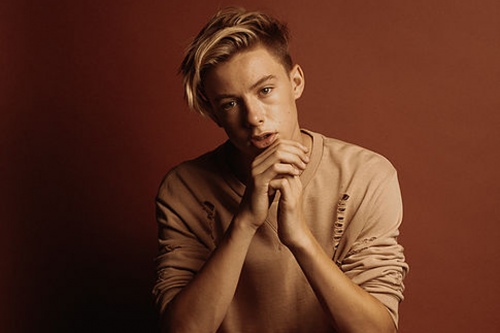 .
HELLTER:  What has been the coolest thing or best experience so far for you during your amazing music career?
MACKENZIE: Supporting Jennifer Hudson was amazing but playing my hometown arena for 10k people was definitely my highlight so far. This year I know I have something bigger coming watch out it's coming soon.
.
.
.
HELLTER: I will be looking out for it. I can't wait to find out what it is. What was your favorite video you put out on your Awesomeness TV?
MACKENZIE: My favourite video is for the single Taken. It was so much fun to shoot and I think overall the video is great. I like editing myself and Justin Bieber cover cold water I did so that was cool.
.
.
.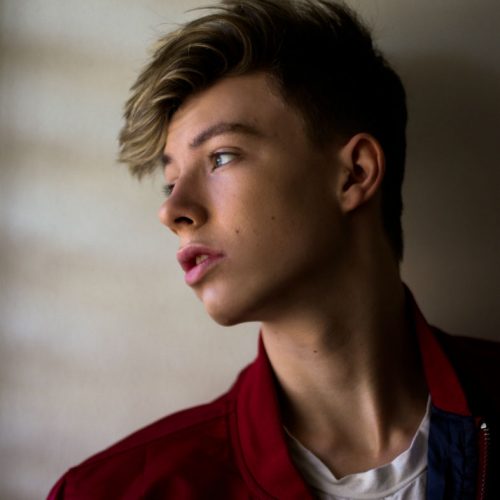 .
HELLTER: Your Taken song is amazing. I really like it. Who have been some of your musical and acting influences?
MACKENZIE: Musically my all time favourite is Sam Cooke and Stevie Wonder, I'm old skool!! Recently I'd say the king now is Bruno Mars although I'm a huge fan of James Arthur too. 
.
.
.
HELLTER: Nice!! I love Bruno Mars, so talented. What messages do you hope fans take from your songs and music?
MACKENZIE: Every song has a meaning if one person understands and it helps them then I'm happy. That's all I want for people to relate with my own stories.
.
.
.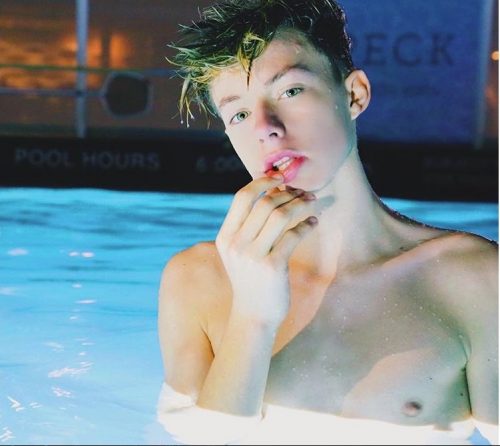 .
HELLTER: It is good to have fans relate to your stories and be happy. You are right about that. What music are you currently listening to and what tv series are you obsessed with? 
MACKENZIE: I listen to so many different genres of music. Music is my whole life. I don't watch that much TV, if I do it's comedy I love to laugh.
.
.
.
HELLTER: How did you feel when you saw one of your songs hit over 1 million on YouTube? Once you go in the millions, you made it. You must have been so excited. You have a few songs that are well over a Million.
MACKENZIE: I don't think it means you've made it but it's an exciting feeling. It's hopefully the beginning of success but that's just the start of the work.
.
.
.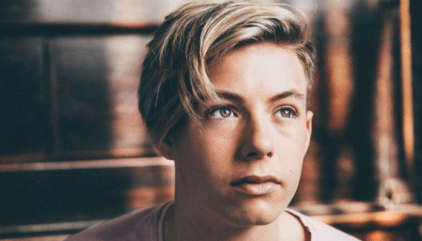 .
HELLTER: That's true. You are right about that. What are some hobbies and other things your passionate about besides music and acting? 
MACKENZIE: I play soccer ( I call it football ) at least 3x a week and I'm a close up magician.
.
.
.
HELLTER: Soccer (Football) is a great sport to play. And, that's so cool that you are a magician. We also cover a lot of horror films. Do you like horror films and if so what are some of your favorites and why?
MACKENZIE: Love horror movies my favourite Conjuring 2 because I love jump scares and there are a lot in that movie.
.
.
.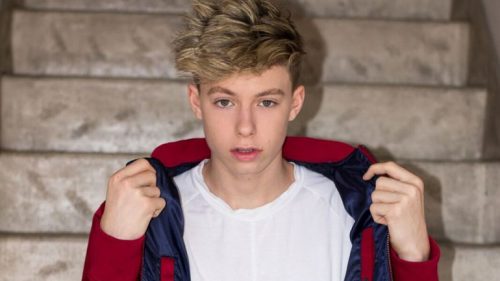 .
HELLTER: Great choice. The Conjuring 2 is amazing. I love that horror film. Anything else you want to discuss or promote?
MACKENZIE: Just arrived back in the US from a successful UK tour. Got a new steaming show called boyz coming out in the summer and a huge tour announcement soon. Follow my social media please:
.
FIND HIM ON SNAPCHAT MACKENZIE SOL
.
.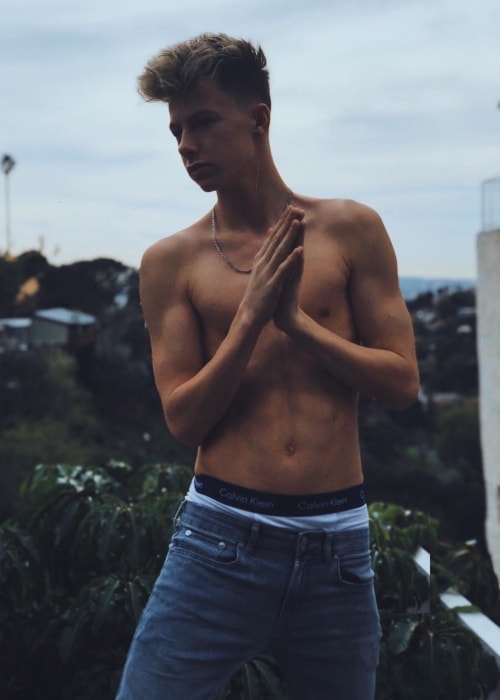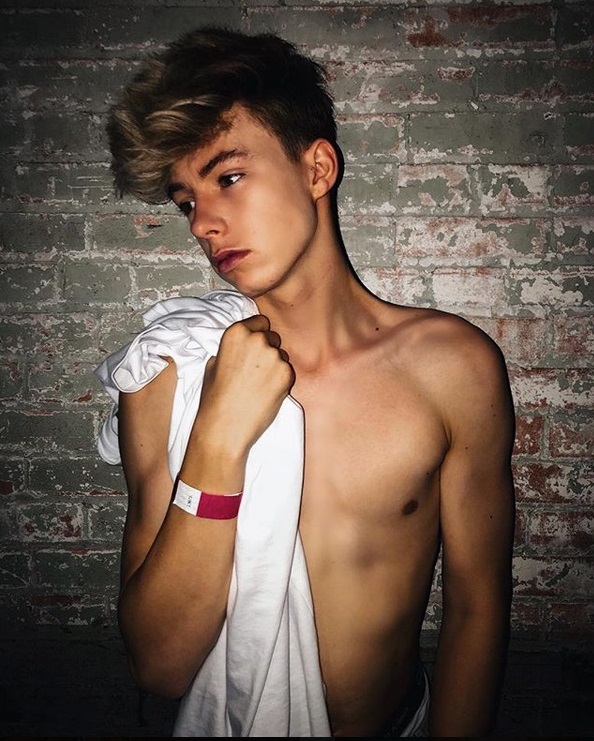 ---