---
Pre-Order Now – Twelve Pole
---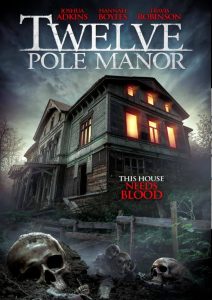 Twelve Pole is a horror film about a group who purchase a home in Wayne, WV but soon find out that this home doesn't let anyone survive. Classic, grisly, and brutal horror storytelling. I (Andrew E) was lucky enough to see this film last year and was one of my indie highlights. If you love indie cinema, and brutal throwback horror this movie is for you. One of the grittiest productions I have seen in a long time.
CLICK HERE TO PRE-ORDER THE FILM
The movie is brought to you by one of the most talented people in independent cinema –  SAM HODGE. If you don't know Sam, you should. He is smashing the indie world not only with his podcast The Horror Appraisal but his debut grizzly nasty Twelve Pole.  He created the soundtrack to the 2017 indie movie 'The Small Woman in Grey' that featured Brinke Stevens. Sam is creating the score and is Executive Producer for the British indie movie Seven Boxes. Sam has created a sickening short GLAM for 2019 and has a new up and coming feature film in pre-production Nocturnus.
And he is doing more, just too much to mention!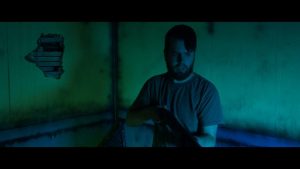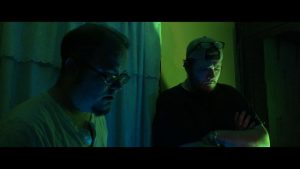 TWELVE POLE hits DVD on July 16th, 2019. You can pre-order now – CLICK HERE.
DVD Details:
Language: English
Region: All Regions
Number of discs: 1
Studio: Wild Eye Releasing
DVD Release Date: July 16, 2019
Twelve Pole was created with the intent of paying tribute to the classic horror styles produced in the 70s and 80s.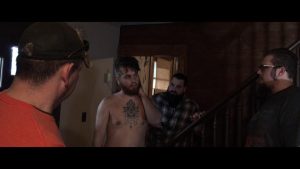 Cast:
Josh Adkins, Hannah Ruth Boyles, Travis Robinson, Jeremy Blankenship, Shannon Ramey, Sam Hodge, Brittany Hensley, Johnny Herman, Brittany Nicely, Tyler Adkins, Taylor Johnson, Evan Hubbard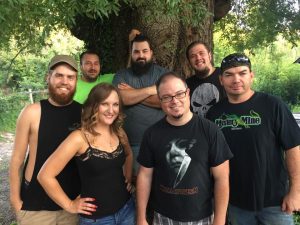 Reviews:


---