---
Shout! Studios gets the rights to Itsy Bitsy!!
---
Shout! Studios has acquired North American rights to ITSY BITSY, written by Micah Gallo, J. Bryan Dick, Jason Alvino, and directed by Micah Gallo (The Innkeepers). Starring: Bruce Davison (X-Men, Insidious: The Last Key), Denise Crosby (Pet Sematary, Showtime's Ray Donovan), Elizabeth Roberts (World's End, Old Fashioned), and Chloe Perrin (ABC's Single Parents, Netflix's Glow). 
Shout! Studios has secured all North American distribution rights to ITSY BITSY, including theatrical, broadcast, video-on-demand, and home entertainment rights for cross-platform releases in the U.S. and Canada. Shout! Studios plans to launch this movie across multiple entertainment platforms beginning with a day-and-date theatrical launch in 2019 through Scream Factory.
.
.
A story tangled up in a web of family drama, personal demons, and a horrifying monster.
Based on the centuries-old poem, a family moves into a secluded mansion where they soon find themselves being targeted by an ancient entity taking the form of a giant spider.
Kara, a private nurse and single mother, moves from the big city to the quiet countryside with her two children, 13-year-old Jesse and 8-year-old Cambria, to live with and take care of an elderly man with multiple sclerosis. Things seem normal enough until Jesse discovers a mysterious old relic in the old man's house, leading to unexpected and horrifying things coming to life.
.
.
Co-Producers: Ricardo O. Delgado, Jesse Curl. Executive Producers: Cory Neal, Geno Tazioli, Adam W. Rosen, Brandon K. Hogan, Jonathan Helmuth. Creature Effects: Dan Robert Creations. Costume Designer: Rosalyn Isidro. Edited by: Matt Latham.
.
.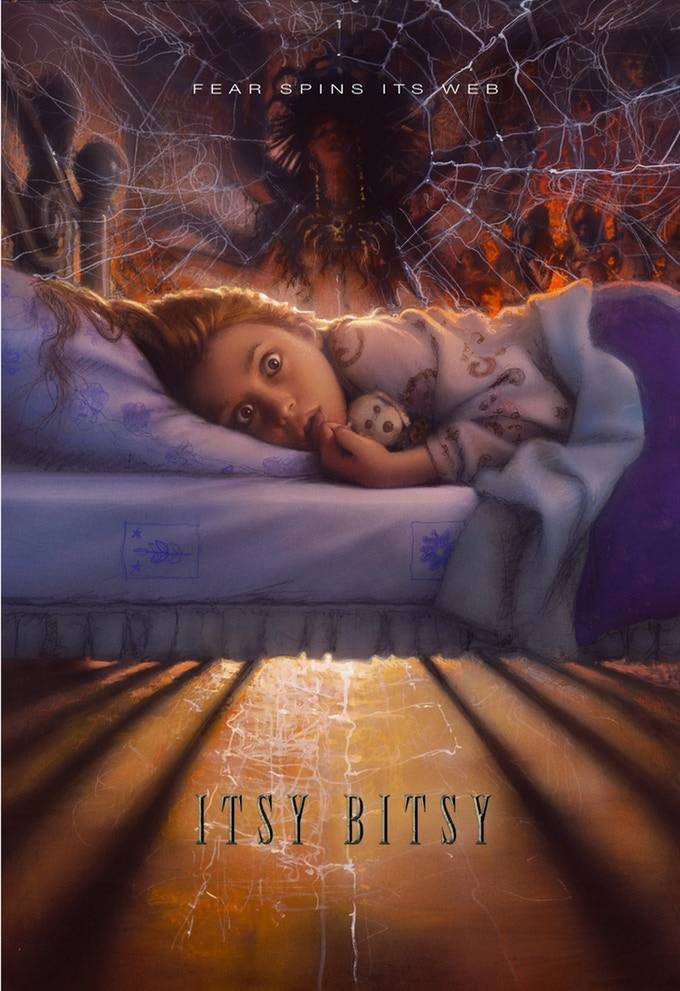 ---