---
Concept Media holding Facebook LIVE auction tonight at 7pm EST!!
---
From the press release:
This Tuesday we are holding a LIVE auction via Facebook to raise funds for STRANDED!!!! Be sure to tune in at 7pm, and get a chance to snag some very limited and new before offered merch!
https://www.facebook.com/hecklesandhorror
.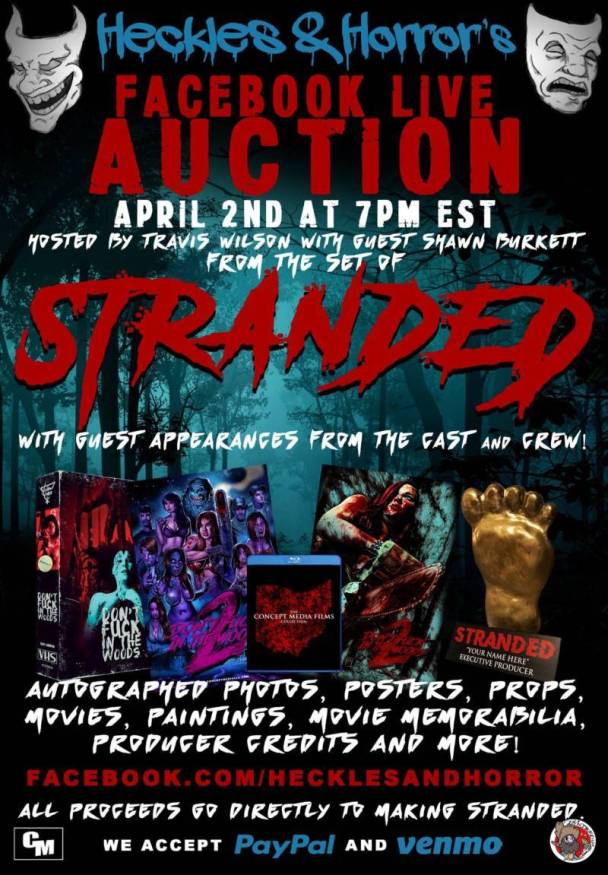 ---