Gruemonkey's interview with Matt Kennedy (Riverdale, Chilling Adventures of Sabrina)!!
---
Gruemonkey's interview with Matt Kennedy (Riverdale, Chilling Adventures of Sabrina)!!
---
Hello Grue-Lings,
   We bring to you today a actor and stunt worker who has worked on many horror series including Riverdale, Chilling Adventures of Sabrina, The Terror, iZombie, Deadly Class, The Order, Demon X, Supernatural, Freaks, Van Helsing, Once Upon A Time, Bates Motel, The X Files, and Wayward Pines. Also did work on Arrow and The Flash. 
Matt Kennedy is a stunt performer and actor based out of Vancouver, BC. While pursuing in music at the University of British Columbia, he began to branch off from his studies as his interest in film and television grew. Matt has managed to build a successful career having only been introduced to the industry in late-2014. Below is our interview with Matt Kennedy:
.
.
---
.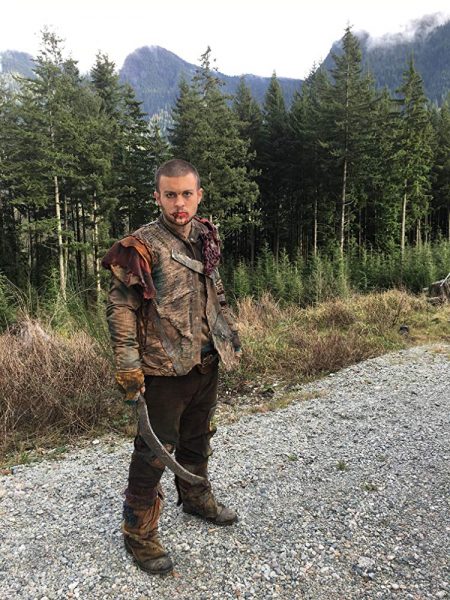 .
HELLTER: Thank you so much Matt for joining us today on Gruemonkey. How did you get involved with both stunt work and acting?
MATT:  I got involved with stunts after spending several years training gymnastics in a recreational setting. It turned out my coach worked as a stunt performer and over the years I met and befriended several other people from the Vancouver film industry. After about six years I finally got interested in pursuing it myself so I went to some people and asked how I could go about getting involved. Nearly five years later, here I am. Acting actually came as a natural extension of working in stunts. I'd done a lot of acting as a kid/teen but only once I was working did it finally become a reality again.
.
.
.
HELLTER: That's really awesome! What is the training like to be a Stunt performer?
MATT: It varies, but we are expected to train multiple skill sets and disciplines. We're essentially professional athletes and need to comport ourselves as such. Martial arts, weapons, gymnastics; really our job is to be prepared for what they're going to throw at us.
.
.
.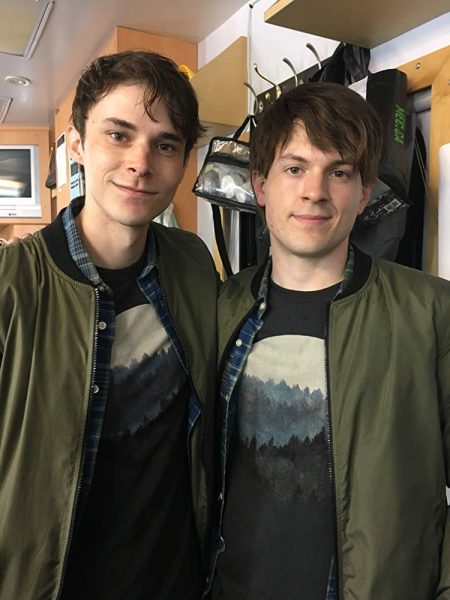 .
HELLTER: Wow, you can probably destroy a regular person in a real fight (laughs). Have you ever got injured bad doing a Stunt?
MATT: So far, I've been fortunate enough to never have gotten anything worse than a bruised wrist bone.
.
.
.
HELLTER: That's good. Since we are a horror website. I'm going to ask you about your work on the horror series you have done. How did you get involved in both iZombie and Bates Motel and what stunt work did you do for both series episodes?
MATT: As you mentioned, on iZombie and Bates Motel I've been a stunt double. iZombie has actually given me a couple of gnarly ones, mainly one where on multiple takes I had to crash a pedal bike into a metal ice cream cart and hit the (gravely) ground on the other side. I've also worked on Supernatural more than a few times. In fact I got my first four film credits on that show.
.
.
.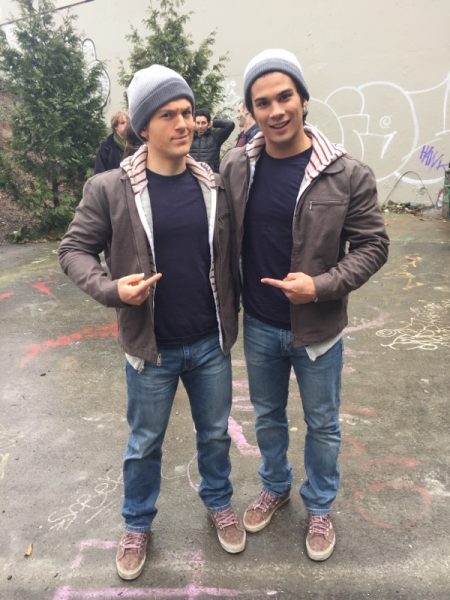 .
HELLTER: I would love to act on Supernatural. That show has lasted for years. I am happy to see you got some of your first credits on that series. Did you get a chance to work with Freddie Highmore at all during the filming of Bates Motel. He nailed that role as Norman Bates.
MATT: He absolutely nailed it in that role. Unfortunately I never got the chance to work with him, but one of my closest friends is his stunt double and could not speak more highly of him as a person or an actor.
.
.
.
HELLTER: Freddie seems like a really cool down to earth guy. You did a lot of episodes for Supernatural. A lot of stunt work. Who were some of the actors you had to do stunts for on Supernatural and how was it like working on set for a huge show like Supernatural?
MATT: Supernatural has been a lot of fun. I've gotten the chance to double Metatron, Crowley, and a few baddies of the week. It's just one of the best crews around. And after the announcement yesterday that they're ending the series after season 15, it's crazy to think it won't be around anymore.
.
.
.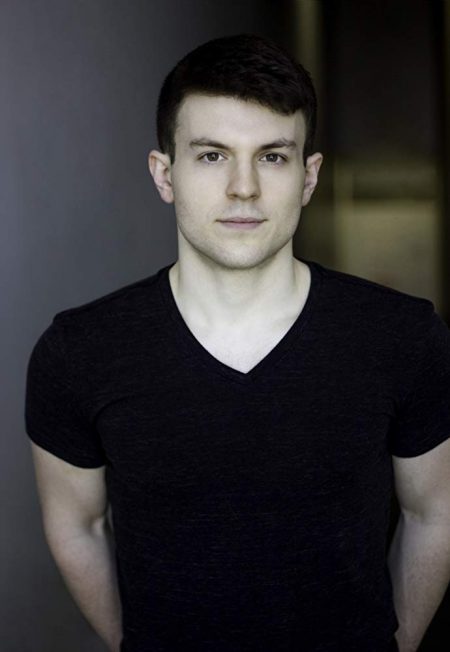 .
HELLTER: I know right? It's really sad to see Supernatural is finally going to be over. Who did you work with on Riverdale and what was your experience like being around the amazing cast of Riverdale?
MATT: I've worked briefly with KJ Apa, Cole Sprouse, Drew Tanner (who I actually doubled on Supernatural way back), and most of the main guys. We recently shot a fight scene over a few days and it'll be airing at the end of the month. I even have a line at the end of the episode (if they don't cut it (Laughs)). They're a great bunch to work with; professional, funny, and dedicated.
.
.
.
HELLTER: I can't wait to watch it. Yeah, KJ and Cole seem like super cool guys. What was your favorite moment about being on 2 episodes of Deadly Class?
MATT:  I would have to say the stair-fall I did in episode 8. Unfortunately it was cut from the end product but it was still really cool to be able to do my first one (nine). Also Benjamin Wadsworth is a super cool dude. That guy is gonna be huge.
.
.
.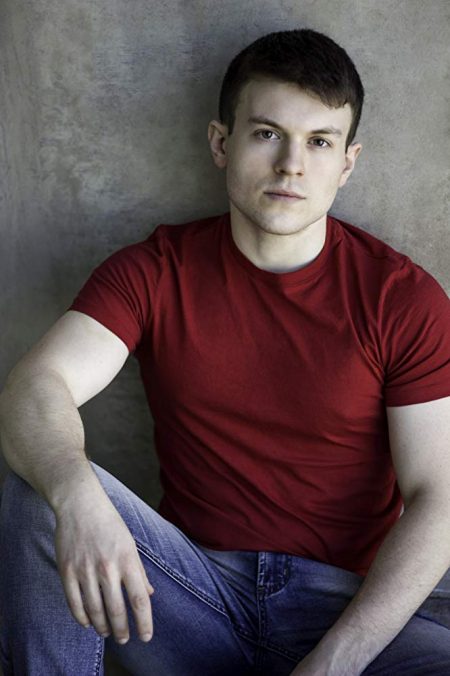 .
HELLTER: That sucks that your scene was cut. What was your experience like working with Gavin Leatherwood as his stunt double for Chilling Adventures of Sabrina?
MATT: I actually didn't get to work with him directly. They brought me in at the end of the season to double him and he'd already left Vancouver at the point. But I've heard nothing but positive things about him. It turns out that was the only scene that season they needed a double for him because he's so good at doing action by himself. Hopefully we'll get the chance to work together on the next season.
.
.
.
HELLTER: I hope you get to work with Gavin to, maybe next season? Did you get a chance to hang out with Ross Lynch on set?
MATT: I did not; it was literally the last day of filming for the season so most people weren't on that scene with us. That said, about half way through the day, Ross and a few of the other actors walked through on their way to another set and he made a comment to the effect of "Oh my God! Is that Gavin Leatherwood?" To which I responded, "No, I just play him on TV;" we all had a good laugh.
.
.
.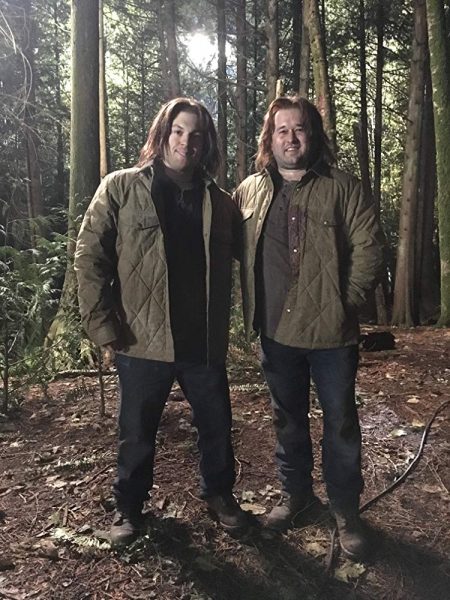 .
HELLTER: That is funny (Laughs). In The Order, you play a college student and you do stunt work to. Tell us how you liked being a College Student on the show and who was your favorite actor to work with on the show?
MATT: It was actually a pretty contained scene. It was fun going through the prosthetic process and everything but it was really only me and my friend Tami that night on set. Love how it turned out though. We were both super impressed with how they edited it.
.
.
.
HELLTER: I have to watch that episode. Anything else you want to discuss or promote?
MATT: Be sure to check out Riverdale on March 27th to (maybe) see me kick some ass, take some names, and make a delivery (?). Also, I have a small speaking part on a Mel Gibson/Vince Vaughan movie coming out this year called Dragged Across Concrete; let's just say I won't be in the sequel but I make a hell of an exit.
.
.
---
.
.
---