---
New poster for Chilling Adventures of Sabrina coming April 5th!!
---
Netflix's Chilling Adventures of Sabrina returns April 5th for its second half, which will see Sabrina (Kiernan Shipka) fully embrace her witch side and begin her studies at the Academy.
However, with a new school year, comes a whole myriad of new problems as Sabrina must find a way to defeat Madam Satan (Michelle Gomez), who has something very evil planned for Sabrina. Plus, she'll have boy trouble in a love triangle with Harvey Kinkle (Ross Lynch) and Nicholas Scratch (Gavin Leatherwood).
.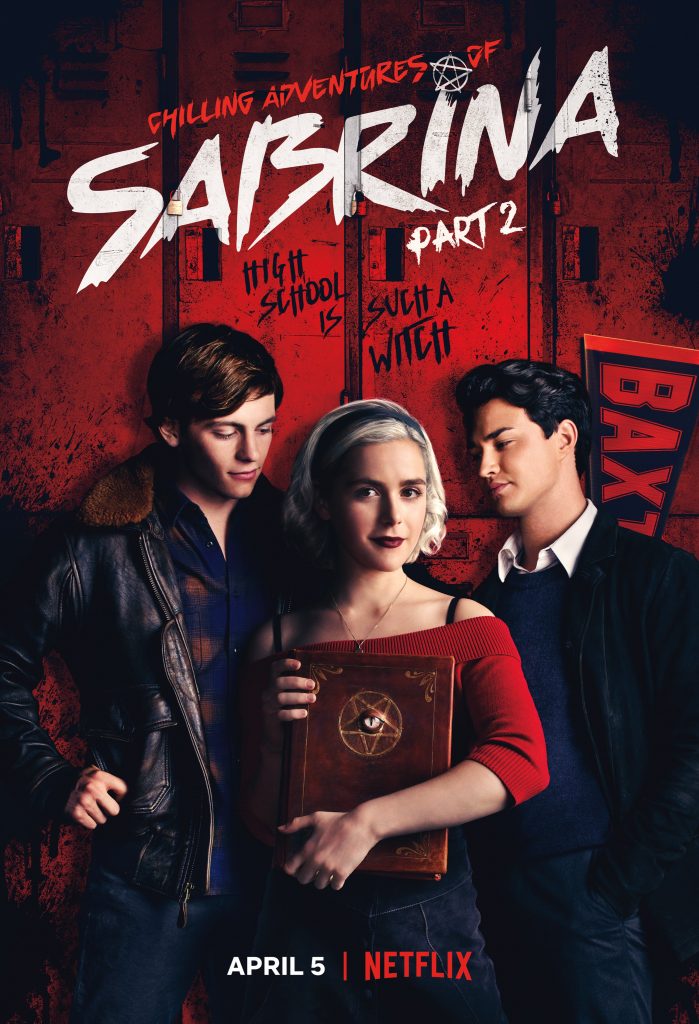 ---