Celebrity Picks: Joey Belfiore (Shadowhunters, V-Wars)!!
---
Celebrity Picks: Joey Belfiore (Shadowhunters, V-Wars)!!
---
Hello Grue-Lings,
   Today's Celebrity Picks we are featuring Joey Belfiore. Joey is known for his role as Nymph Man in the hit tv series Shadowhunters. Joey is also known for his work on Letterkenny (2018), Mayday (2018), and Second Jen (2018). He plays Gus in an amazing performance in the short film called His Quiet Mind. Here are Celebrity Picks with Joey Belfiore. Joey tells Gruemonkey his Top 8 Favorite Songs:
.
.
---
.
Joey Belfiore told me this:
Hey Hellter, so the choice was easy here on whether to do rock songs or horror films. I no longer watch scary movies, because I don't live with my parents, and who's bed am I supposed to crawl into at night if I'm scared!? So, here are my top 8 rock songs (in no particular order):
.
.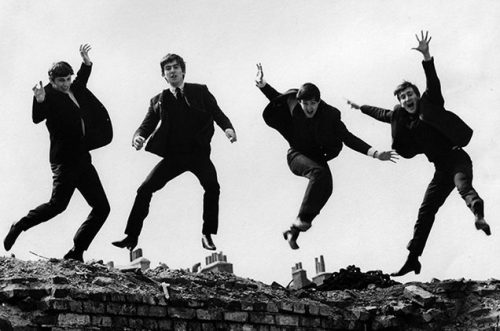 THE BEATLES- A DAY IN THE LIFE:
I mean, there are so many classics and hits to choose from here, and what made it even more difficult was the fact that The Beatles spread their music out over so many different genres and styles of music. A Day in The Life has to be my pick, just because of the overall complexity of the song. You have John's psychedelic reverb sound really coming through, and then the song takes a wonderful turn back to the early-60's-Beatles when Paul comes in for his verse. I like to turn it off before they play the whole song backwards though (re: why I don't watch scary movies).
.
.
.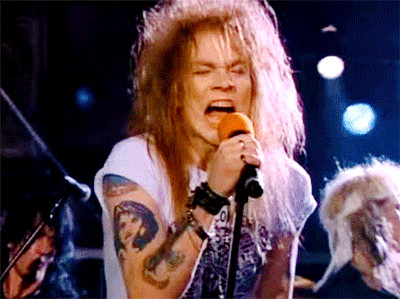 GUNS N ROSES- WELCOME TO THE JUNGLE:
In my opinion, this is the greatest pump up song of all time. My dad introduced me to Guns N' Roses when I was a wee tot, and actually took me to see them when I was 11 (I was definitely the only person under 20 at that concert). The opening guitar riff, Steven Adler's drum solo, and obviously Axl Rose's numerous "shananananana"s make this a timeless sports banger. If I was a professional baseball player (I'm still upset that I'm not), this would be my walk-up song.
.
.
.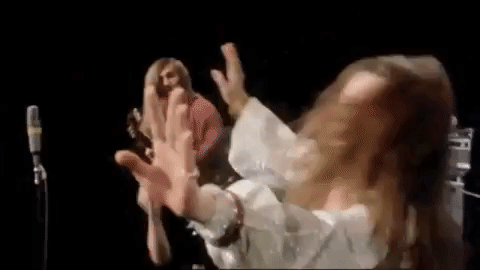 JANIS JOPLIN- PIECE OF MY HEART:
I love a great raspy voice, and no one does it better than Janis. This song to me is like if psychedelic rock and blues had a love child. It's so beautiful, yet so sad and Janis' voice is complete raw emotion. I miss being 13 and able to hit all the high notes. Piece of advice: a great way to lose your voice is to belt this song in the car. I know from experience.
.
.
.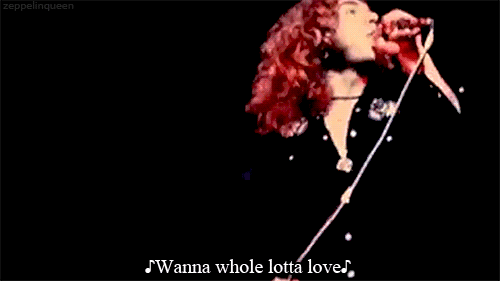 LED ZEPPELIN- WHOLE LOTTA LOVE:
This song top to bottom is unreal. The low heavy bass riff, that little hi-hat break where Robert Plant starts making weird sex sounds that climax into Jimmy Page's high energy solo, and then of course the end when Plant's voice is on full display. So much going on here, but it blends together perfectly.
.
.
.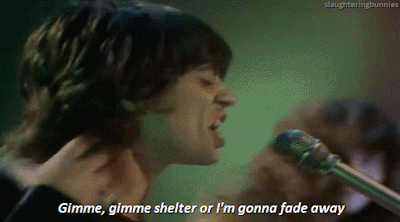 THE ROLLING STONES- GIMME SHELTER:
This song embodies the 60's for me. With so much going on with war and social injustice at the time of its release, it carries an incredible amount of weight. A weight that you really hear in Merry Clayton's vocals. It paints a real and raw picture for someone who wasn't around back then, so much so that when you play it now, it gives you a gateway to feel what it was like to live during that time. Also, you're probably guaranteed to hear it in any Scorsese film.
.
.
.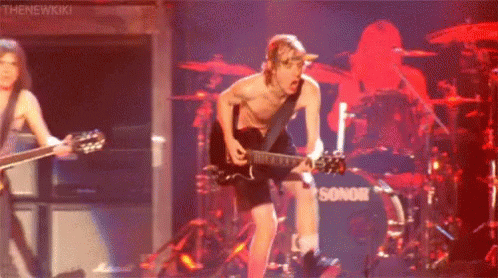 AC DC- THUNDERSTRUCK:
First off, let me just start by saying yes, I know this song is incredibly overplayed. It is one of five AC/DC songs you will hear at any Toronto Maple Leafs home game. However, it is still a fantastic rock tune. The build, the heavy drum, and of course Angus Young's incredibly unique riff. I'm more into the Bon Scott led AC/DC, but Brian Johnson absolutely BRINGS it in this song. AC/DC has made a career off simple riffs and simple drum beats, but hey they own it and it works.
.
.
.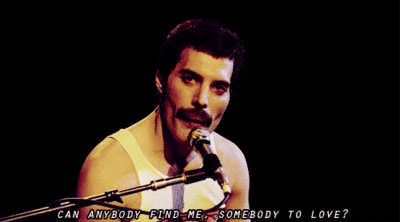 QUEEN- SOMEBODY TO LOVE:
It was hard for me to pick which Queen song I wanted on this list, as they are my favourite band of all time. Somebody to Love takes the cake as this ballad has everything I need in a rock tune. Freddy's voice is on full display. His belt, his falsetto, his rasp, and his delicateness all make an appearance here. The backing vocals, the overlapped harmonies, Queen was doing things no one else was doing, and they were doing it perfectly.
.
.
.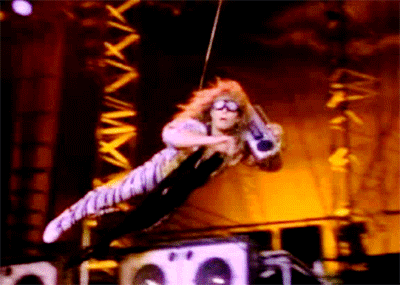 VAN HALEN- PANAMA:
I don't care if I take any flack for putting this song here, it's FUN. I mean, who doesn't have fun when they listen to this song!? David Lee Roth jumping around doing kicks and screaming real high. Eddie Van Halen's fast paced riff, just ready to get anyone going. Then of course you have that musical break, where the song slows down and you think "oh so this is what the 80's was like". And of course, the famous Superbad scene. Now when I hear Panama, I want to do donuts in a parking lot with Bill Hader, Seth Rogen, and McLovin.
.
.
---
.
.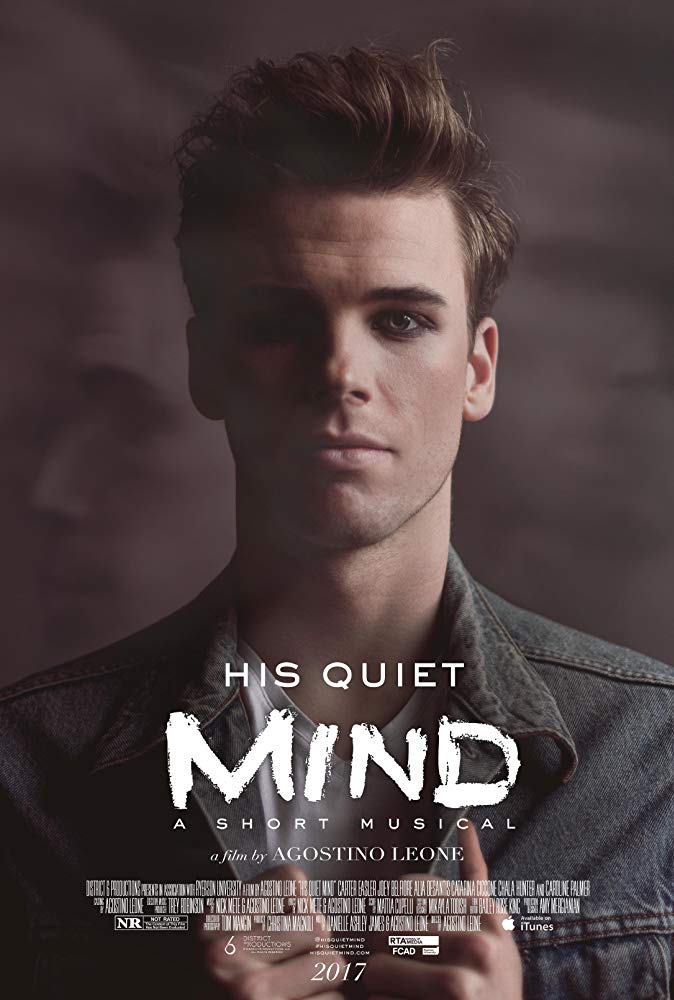 .
.
.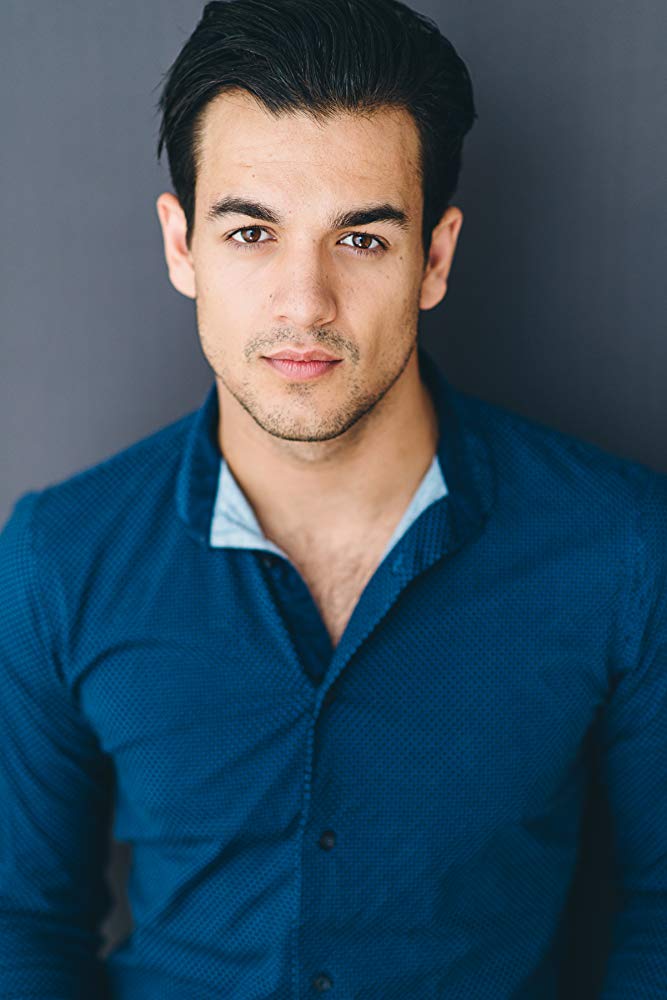 ---