Hellter interviews James Paxton (Eyewitness, Boogeyman Pop, Velvet Buzzsaw)!!
---
Hellter interviews James Paxton (Eyewitness, Boogeyman Pop, Velvet Buzzsaw)!!
---
Hello Grue-Lings,
   Today I am really happy that I got a chance to interview the amazing James Paxton. James studied British Film in London before studying at the Vincent Chase Workshop in Los Angeles, California. He became known when he starred in the USA Network drama series, Eyewitness, directed by Catherine Hardwicke. He played Lukas Waldenbeck who was the love interest of actor Tyler Young. He then went on to star in two really good horror films called Boogeyman Pop and Velvet Buzzsaw. James will be in another horror film in post production called The Uncanny where he plays Dennis and a horror comedy in pre production called Bit where he plays Mark. Here is my interview with the nice and hot James Paxton:
..
.
---
.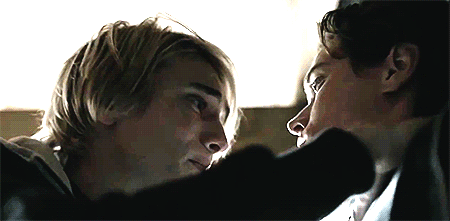 .
HELLTER: Hello James and Welcome to Gruemonkey. Big fan of your work. Loved your performance on Eyewitness. I really appreciate you taking the time out to do this interview. What can you tell us about your character and the horror film Boogeyman Pop?
JAMES: Thank you for the interview! Boogeyman Pop is a coming of age punk rock horror film that takes place over the course of the first night of summer break in a small town in the Pacific Northwest. It follows 3 central characters through 3 main acts and continues to loop back on itself as you learn more and more about what transpired that first night of summer vacation. I play a character named Tony who yearns to leave his small town behind. He comes from a troubled home, living with his alcoholic mother and stepdad, whose condition is slowly deteriorating due to a brain tumor. Tony likes to do drugs and go to punk shows with his best friend Forrest, played by Dillon Lane.
.
.
.
HELLTER: I love horror films with a punk rock horror theme to it. What was your favorite kill and favorite scene from Boogeyman Pop?
JAMES: I won't say to whom or when this happens in the film, but there's a scene when the rest of a girl's soul is sucked through a hookah, taking her life. That's probably the coolest kill in my opinion.
.
.
.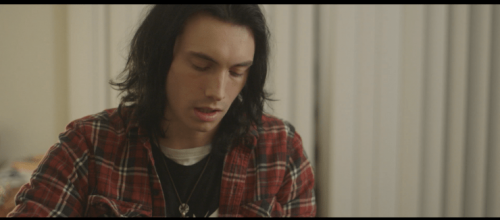 .
HELLTER: A girl's soul getting sucked through a Hookah (laughs), Wow. I love it. That kill right there should make you horror fans out there wanna see Boogeyman Pop. Any fun stories you can share with us that happened on set for Boogeyman Pop?
JAMES: The whole experience of shooting Boogeyman Pop was one of those once in a lifetime kind of adventures. I drove up to Bend, Oregon with two of my best friends, Jose Julian and Dillon Lane, who both play roles in the film, and we had a wild time on the road. Dillon was on his motorcycle, and I was in my car with Jose. We got caught in a rainstorm just north of Weed, CA below the Oregon border and had to pull over and wait it out. Poor Dillon practically had pneumonia by the time we made it to Bend.
Almost all of the actors and the director were all staying at the DP's house with his wife and young son so we all got very close. It truly had to be a team effort all around because we made the film for skittles. We would go out and steal locations around Bend as much as possible, although the town was very supportive of the filming. It was guerilla warfare making this movie. I'm very proud of what we accomplished, I couldn't have been blessed with a cooler first lead role. I owe that to Brad Elmore, who is like my big brother now, for taking a chance on me when I had hardly any credits and any real acting experience. I'll be forever grateful for that.
.
.
.
HELLTER: Wow, that's amazing. I love hearing stories of how people on set work as a team. That's what makes the movie that much better. How was it like working with Jake Gyllenhaal in the amazing Netflix horror film Velvet Buzzsaw?
JAMES: I never got to work with Jake in the film unfortunately but it was an honor to be a small part of it! Dan Gilroy, the director, has always been just the coolest guy around. I first worked for him as a props assistant on Nightcrawler and when we wrapped I gave him a CD of some of my early music and he ended up using two songs in the soundtrack! After that, he called me up for a small role in Roman J Israel, Esq. with Denzel Washington, and then last year called me again for Velvet Buzzsaw. The kindness and thoughtfulness he's shown me in this business is so rare. I'll always have Dan's back. I can't thank him enough.
.
.
.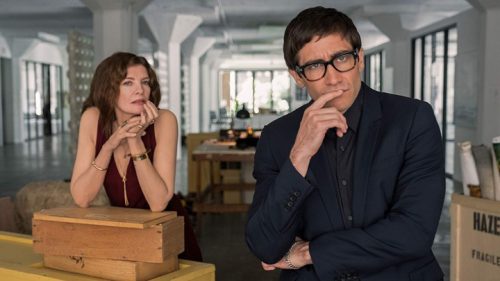 .
HELLTER: Wow, you worked with Denzel. Nice!! Favorite moment in Velvet Buzzsaw?
JAMES: When that hipster bartender with the top knot and long hair tells Zawe Ashton "How the fuck should I know?"
.
.
.
HELLTER: (laughs). Yes, that's funny, I remember that scene. Are you a horror movie fan, and if so, what are some of your favorites and why?
JAMES: I am definitely a horror movie fan. I wouldn't say I'm obsessed to the point where it's my favorite genre but when the mood strikes I love a good scare. Some of my favorites in recent years have been The Witch and The Ritual. My good friend Gabe Torres is a fantastic director and happens to have an upcoming horror film called The Windigo coming out sometime this year. Be on the lookout for that.
.
.
.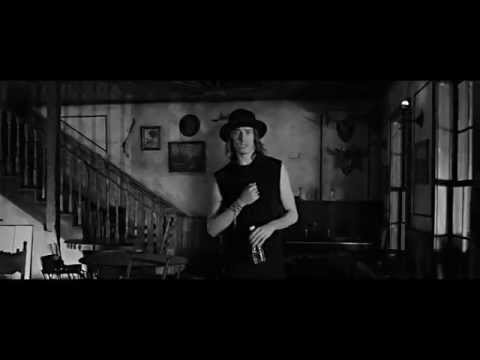 .
HELLTER: I will keep my eyes open for that film. Tell us about Ayyuh J music and the new EP Dead Man?
JAMES: Ayyuh J is a band I'm in with my oldest friend Jared McGill, who goes by Redbeard. We have mostly made alternative hip hop although in recent years we've been experimenting with other genres of music and mixing it all together. Folk and grunge rock vibes have been taking over. We want to be known as a group that can make pretty much anything, and hopefully create something unique and new.
Our most recent release is an EP titled "Dead Man." It deals with a lot of darker topics like loss and feelings of suicide. 
.
.
.
HELLTER: I'm very interested in listening to you EP Dead Man. The Uncanny horror film is currently in Post Production. Is there anything you can tell us about your new horror film?
JAMES: Not much to be honest! (Laughs) – it was an indie film that I shot for one day on. I play a supporting character. I think it will be an unusual one.
.
.
.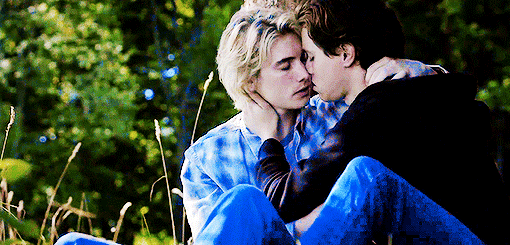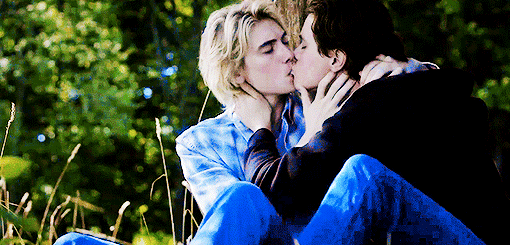 .
HELLTER: I can't wait to see The Uncanny!! You were amazing on Eyewitness. The romance and intensity between yourself and Tyler Young was amazing. Would you be open again to play another LGBT character in a tv show or movie and do you still stay in touch with Tyler?
JAMES: Thank you! I am always open to playing any kind of role, that's why I love being an actor! I want to try and be as versatile as possible, so yes I would absolutely love to play another LGBT character! Eyewitness is one of my most cherished experiences and I'm so proud of that show, and the Eyewitness fandom is the kindest, most supportive, creative and talented fan base ever! Tyler is one of my closest friends and always will be.
.
.
.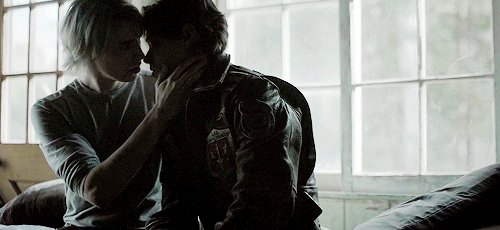 .
HELLTER: You and Tyler had so much chemistry on set for Eyewitness. I am really happy to hear that you two became good friends. Anything else you want to discuss or promote?
JAMES: GO SEE BOOGEYMAN POP COMING OUT THIS JUNE ON SHUDDER! Thanks again!
Thank you for your time.
.
.
---
.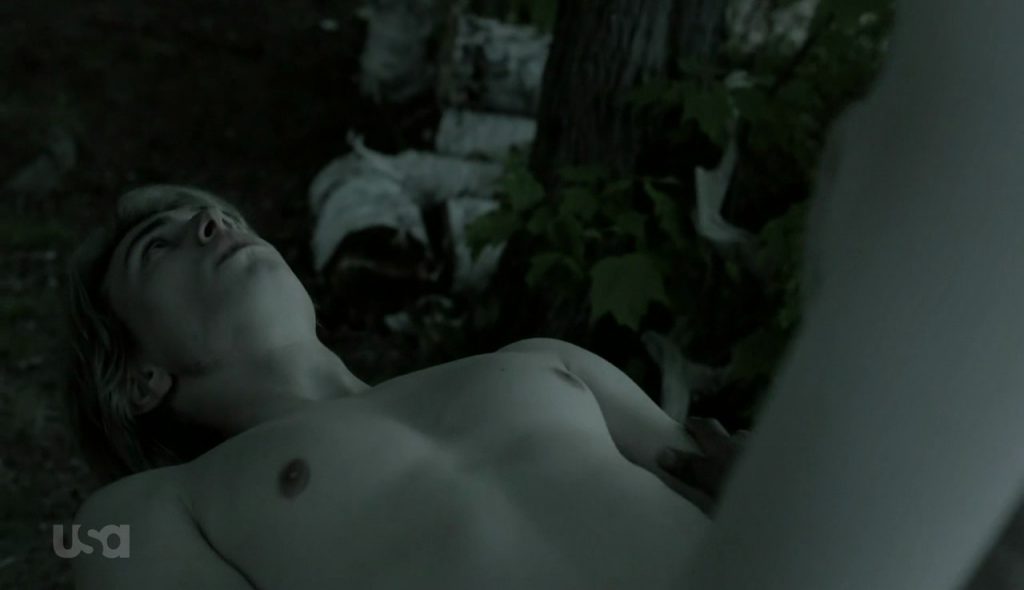 .
.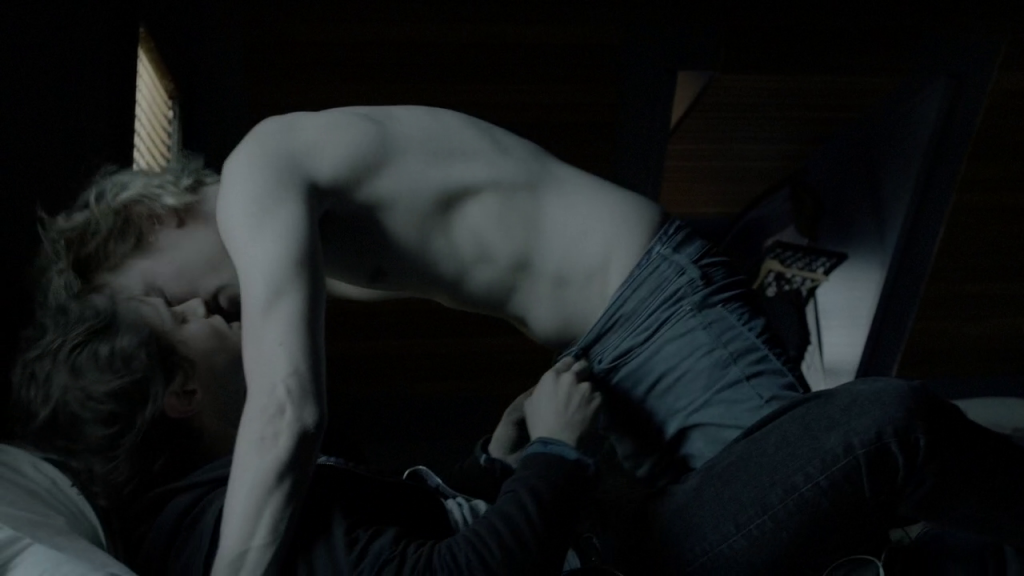 .
.
.
.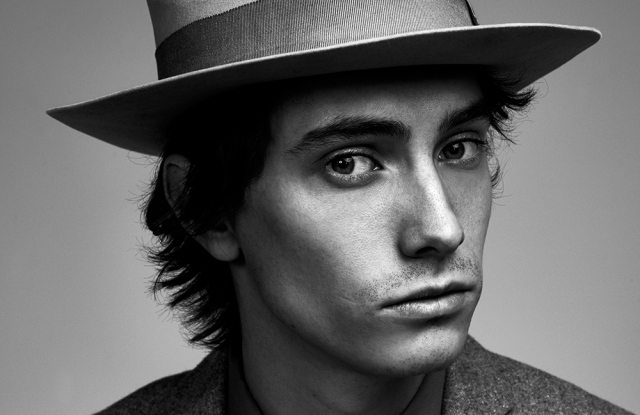 Hello! We are currently trying to raise funds for a new short #RomanÁClef-Anything helps, even just a dollar is huge!https://t.co/nRZUCgA56P pic.twitter.com/76aJs3RdPM

— James Paxton (@jamespaxtonyo) September 9, 2017
---