Mark Patton's Guys To Kill For: Theo James (Underworld: Awakening and Blood Wars)!!
---
Mark Patton's Guys To Kill For: Theo James (Underworld: Awakening and Blood Wars)!!
---
Hello Grue-Lings,
.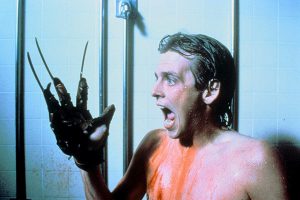 .
Mark Patton here. I was asked by the great crew at Gruemonkey to do a monthly article about what guys I think are hot in horror. What guys makes me get excited and have wet dreams about. I was happy to accept this offer and tell you all what guys I think are sexy in horror every month. My monthly article will be called Mark Patton's Guys To Kill For.
.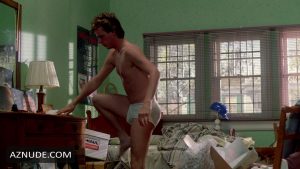 .
For those of you who don't know me. I am Jesse Walsh from Nightmare On Elm Street 2: Freddy's Revenge. I am honored and happy to be in the Iconic franchise of Nightmare On Elm Street films. I am a Final Boy as well. The only guy in Nightmare series to win the battle with Freddy and defeat him. Be sure to check out Jesse's Journals and Scream Queen: My Nightmare on Elm Street. Now onto the Hunks. Here is Mark Patton's Guys To Kill For. I pick Theo James. 
.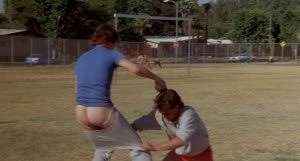 .
.
.
Well, winter is here so it is time to settle down.. Look what happens when a Brit goes Greek. Theo.. This beautiful son of England (Greek Grandfather).. Is just about everything prefect for fall.. golden skin and hair.. flinty eyes and a perfect body to relax in to. Theo is the new James Bond.. which will rocket him to Icon Status, he has had a tremendously successful career and will now attain star status.. for this moment the Christmas Baby ( December 16) has a bit of down time.. anyone for a bath? I am in!!
.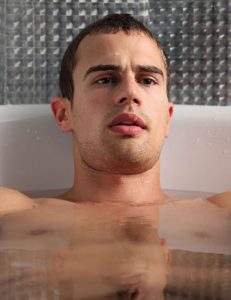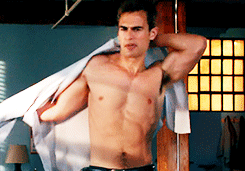 .
In 2010, James made his television debut in two episodes of A Passionate Woman, starring opposite Billie Piper.  He played Turkish diplomat Kemal Pamuk in an episode of the first season of Downton Abbey. His film credits include You Will Meet a Tall Dark Stranger (2010). James was cast in Stranger while still in his final year at drama school. He was named a "Star of Tomorrow" in 2009 by Screen International.
In 2011, James starred in the short-lived horror series, Bedlam, playing the lead role of Jed Harper. James played James, an obnoxious night club rep, in the British comedy, The Inbetweeners Movie (2011).
In 2012, James appeared in the TV-mini series, Room at the Top as Jack Wales and ITV's Case Sensitive as Aiden Harper. He was in the films, The Domino Effect (2012) and the fourth installment of Underworld: Awakening (2012), playing the role of David, opposite Kate Beckinsale. James starred as Detective Walter William Clark Jr. alongside Chi McBride in the American crime-drama series Golden Boy (2013), which aired for only one season.
He was so amazing to look at in both Underworld Films: Awakening and Blood Wars. You can also hear his sexy voice as Hector on CastleVania animated series. 
.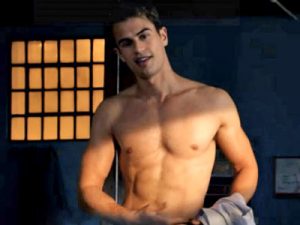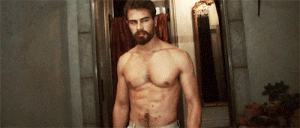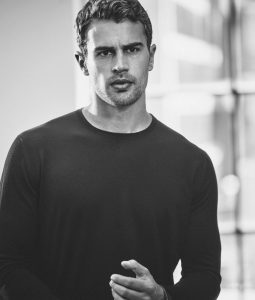 ..
.
.
.
.
.
..
Check out my social media pages below:
.
INSTAGRAM
PINTEREST
JESSE'S LOST JOURNALS
SCREAM QUEEN DOCU
.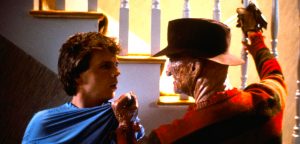 .
.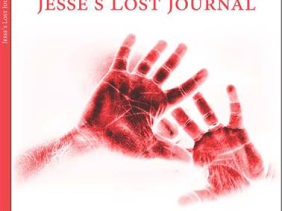 .
JESSE'S JOURNALS
SCREAM QUEEN WEBSITE
.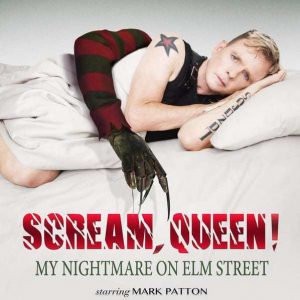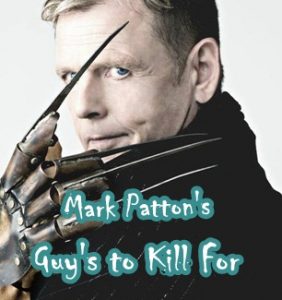 ---