---
Motley Crue's The Dirt single releases today!!
---
The world's most notorious rock band MOTLEY CRUE has announced the release of "The Dirt Soundtrack" and their new Netflix film "The Dirt", based on The New York Times best-selling 2001 autobiography by Crue and Neil Strauss. The soundtrack and film are set to release March 22 worldwide.
The 18-song soundtrack mastered by Grammy winner Dave Donnelly features a collection of  classics and new material.
Exclusive to the film's soundtrack, Motley recorded four new songs featuring the single, "The Dirt (Est. 1981) (feat. Machine Gun Kelly)", "Ride With The Devil", "Crash And Burn" and the band's own spin on Madonna's "Like A Virgin".
.
"The Dirt Soundtrack" track listing:
01. The Dirt (Est. 1981) (feat. Machine Gun Kelly)
02. Red Hot
03. On With The Show
04. Live Wire
05. Merry-Go-Round
06. Take Me To The Top
07. Piece Of Your Action
08. Shout At The Devil
09. Looks That Kill
10. Too Young To Fall In Love
11. Home Sweet Home
12. Girls, Girls, Girls
13. Same Ol' Situation (S.O.S.)
14. Kickstart My Heart
15. Dr. Feelgood
16. Ride With The Devil
17. Crash And Burn
18. Like A Virgin (MADONNA cover)
.
Directed by Jeff Tremaine, was picked up by Netflix. Machine Gun Kelly whose real name is Colson Baker  plays Tommy Lee in the movie. Also starring:  Daniel Webber ("The Punisher") as singer Vince Neil, Douglas Booth as Nikki Sixx and Iwan Rheon ("Game Of Thrones") as Mick Mars.
.
.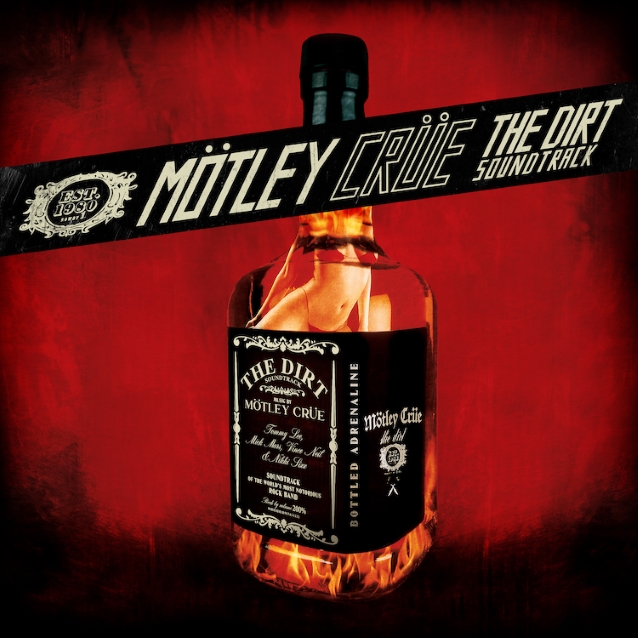 ---