---
Lords of Caos to hit seleted theaters, find out if your city is included!!
---
Lords of Caos debuted last weekend in New York and now additional markets today.
.
.
A teenager's quest to launch Norwegian Black Metal in Oslo in the 1980s results in a very violent outcome. Lords of Chaos tells the true story of True Norwegian Black Metal and its most notorious practitioners – a group of young men with a flair for publicity, church-burning and murder: MAYHEM.
.
.
.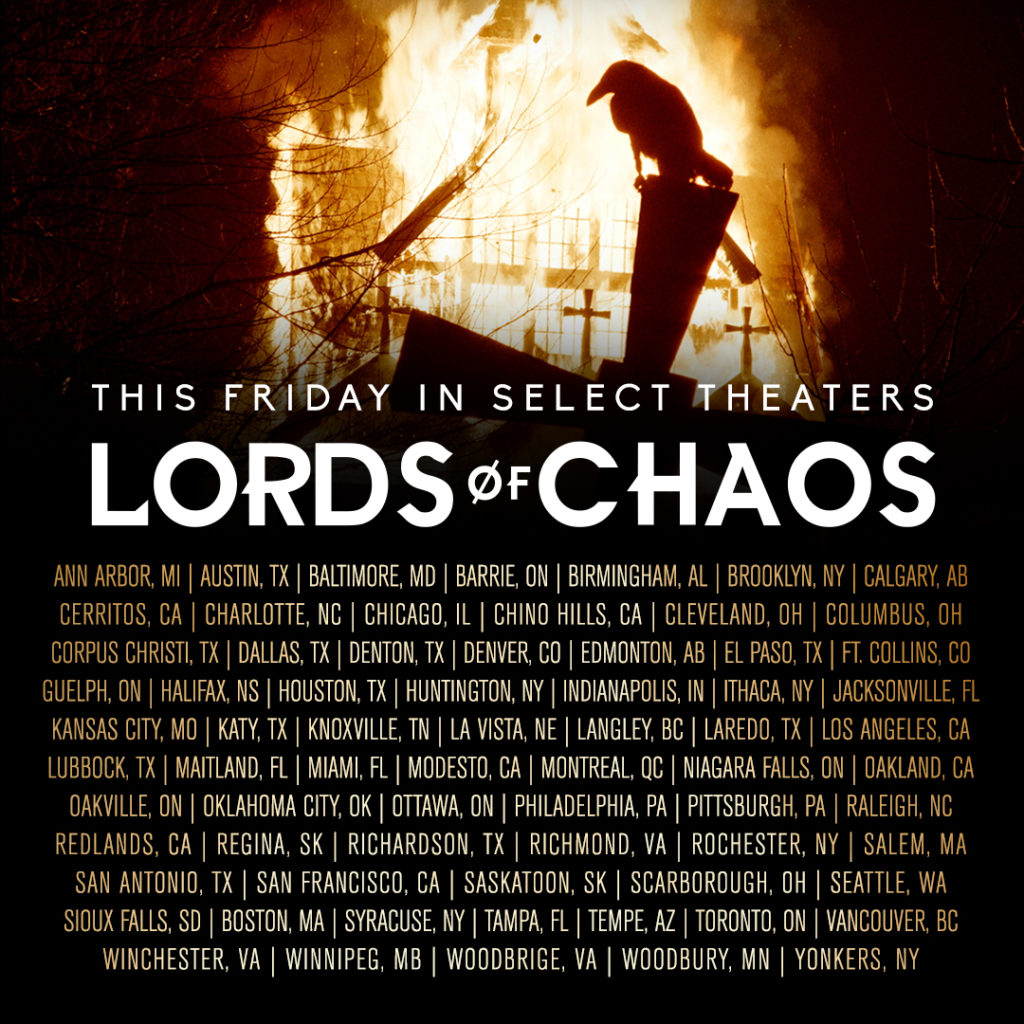 ---