Gruemonkey's Black Horror Month: My interview with Moses Moseley (The Walking Dead)!!
---
Gruemonkey's Black Horror Month: My interview with Moses Moseley (The Walking Dead)!!
---
Hello Grue-Lings,
  In honor for Gruemonkey's Black Horror Month. It's Gruemonkey's way of saying thank you to the amazing Black actors who have contributed to the world of Horror films and tv series. Today I interview the great Moses Mosely. Moses Moseley has been modeling since 2010. He was stopped by a casting director and asked to appear in the movie "Magic Eye". Moses is best known for playing the role of Michonne's iconic pet zombie on the hit show The Walking Dead and being on the cover of Entertainment Weekly for The Walking Dead. He has also been featured on other television shows and movies such as Vampire Diaries, The Originals, Homicide Hunters, Necessary Roughness, Resurrection, The Internship, Single Ladies, "42", Trouble with the Curve, and Second Generation Wayne's. He also did Volumes of Blood, Attack of the Southern Fried Zombies, Doll Murder Spree, and The Hunger Games. Below is my interview with Moses Moseley:
.
.
---
.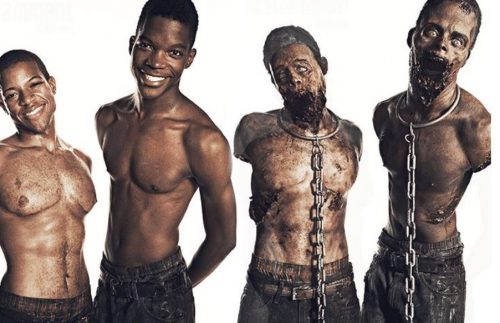 .
HELLTER: Hello Moses, Thank you for joining us today on Gruemonkey for our Black Horror Month. I am honored. 
MOSES: The honors mine thank you for having me!
.
.
.
HELLTER: Tell us how you got involved in acting and some of your acting inspirations?
MOSES: I got my first taste of acting while walking out of class at Georgia State University a girl stopped me and asked me if I wanted to be in a movie. At first I was suspicious and asked her what kind of movie and she explained it was a movie called Joyful Noise and they were looking for extras for a club scene. Since I was done with class for the day I figured why not and after that I was hooked. I have a lot of inspirations for instance Denzel Washington, Al Pacino, Will Smith, Leonardo DiCaprio, and Morgan Freeman.
.
.
..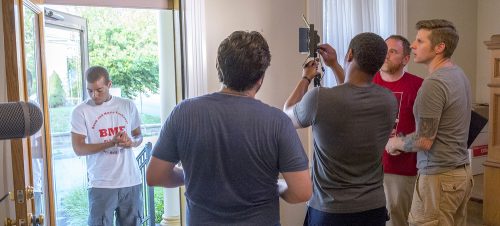 ..
HELLTER: Those are great people to look up to for inspiration. Can you tell us how you got involved with Volumes of Blood and tell us what the movie is about as well?
MOSES: I met the creator of Volumes of Blood P.J. Stark at a comic convention I was attending. He told me about himself and his movie and offered to send me the script to read and see if it's something I wanted to be part of. Once I finished reading it I loved it and told him I wanted to be in it. The movie is about a haunted house where different people kind of take turns living in it and terrible things happen to each of the set of people for the duration of time they are living there. I definitely recommend it if you love gore and suspense.
.
.
.
HELLTER: Oh, I'v seen it. I really liked it. Tell us about your character in Volumes of Blood?
MOSES: My character is Steven he is good friends with Andrew the current owner of the house. He's kind of the typical male friend not that caring and more tough love oriented (laughs).
.
.
.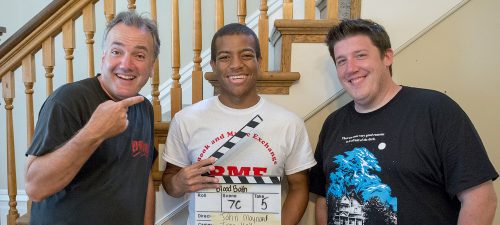 .
HELLTER: Favorite kill and favorite scene from Volumes of Blood?
MOSES: Spoiler Alert……..My favorite kill and scene was my death scene. I've been killed every way you can imagine on different tv shows and movies but it was my first time getting killed by a tub (laughs). 
.
.
.
HELLTER: (Laughs). I remember that scene well (Laughs). Did you have to do any mental preparation for your character in Volumes of Blood?
MOSES: I didn't have to do much mental preparation for my character. The only thing I had to really focus on was selling my death scene and making it believable. 
.
.
.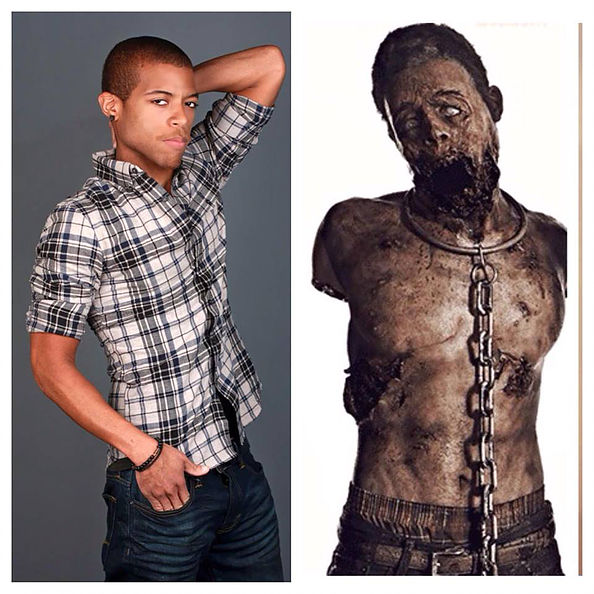 .
HELLTER: Death scene are always hard to film, you always feel like, am I doing a good job being dead? (laughs). What was it like being on set and working for The Walking Dead? Your experience working on the show?
MOSES: It was incredible working on TWD. It was actually the third production I had ever worked on so it was really a blessing to get that opportunity so early in my career. I had a lot of fun and met amazing and talented people. 
.
.
.
HELLTER: How long and how hard was it with makeup and prosthetics to portray the Pet Walker Zombie on The Walking Dead?
MOSES: It was truly and honor portraying such an iconic walker. The only difficult parts were sitting still for two hours while the make up artist worked on me and walking around blind while filming due to the contact lenses.
.
.
.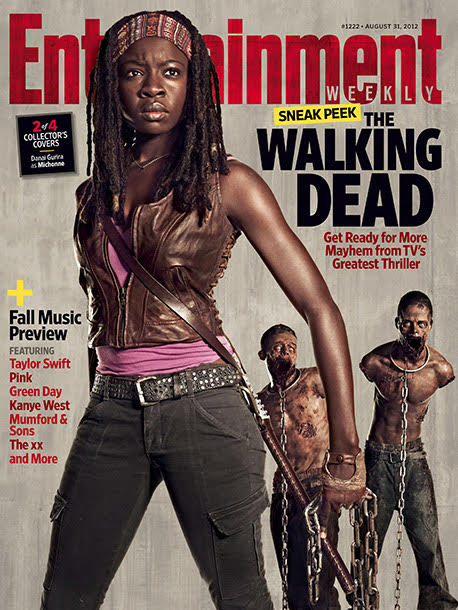 .
HELLTER: Sitting in makeup for two hours must feel like a lifetime (laughs). What was your favorite kill and favorite scenes from The Walking Dead on the episodes you are on?
MOSES: My favorite part was again my death scene. I learned so much watching how they created the helicopter wreck and explosion. Observing the other actors performing and learning from them was beyond incredible.
.
.
.
HELLTER: You always like your own death scenes (laughs). How was it like working with the amazing Danai Gurira on Walking Dead?
MOSES: It was phenomenal meeting and working with Danai. She's so talented and down to Earth and really made my experience on set memorable.
.
.
..
…,,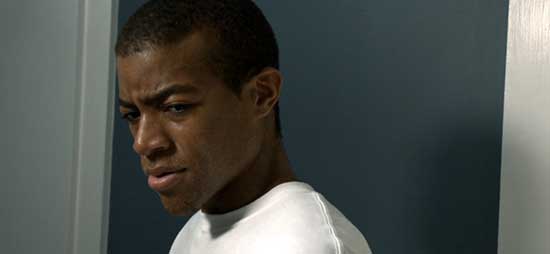 . 
HELLTER: What was your experience like working on The Originals?
MOSES: Working on the Originals was really cool as well. I got the opportunity to play a vampire, warlock and even a werewolf on different occasions so the show helped me cross a number of things off my bucket list (laughs). 
.
.
.
HELLTER: Wow, that's so awesome. I would love to be a Vampire, Warlock, and Werewolf (laughs). What can you tell us about the horror film Descending?
MOSES: Descending is a horror movie based around vampires. I can't say much but my characters name is Tyson. He is a quirky would be vampire hunter that will annoy you and make you laugh.
.
.
.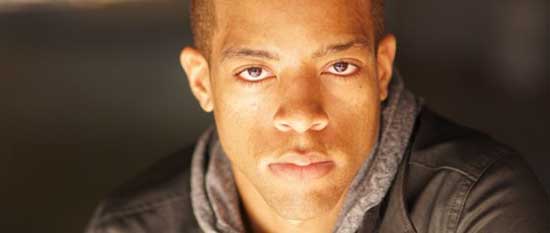 .
HELLTER: You go from the Vampire to the Vampire Hunter now (laughs). How would you handle a Vampire or Zombie attack and which out of the two would you rather fight (laughs)
MOSES: O wow that's tough it depends on what kind of zombies or vampires you're talking about because I'll fight a TWD zombie over a 30 days of night vampire but I'll take a Twilight Vampire over a Resident Evil zombie (laughs).
.
.
.
HELLTER: Yeah. I would beat up a Twilight Vampire too (laughs). As you know, I am celebrating Black Horror on Gruemonkey this month. What are your thoughts on how Black Horror is finally getting popular and the recognition it deserves? More and more Black actors are having lead roles in horror films. And now more black horror films are being made from Get Out and others. Your thoughts?
MOSES: I think it's a beautiful thing for the industry and the world to finally give more recognition to our talent and our contributions to the industry. I'm a firm believer in equality and giving credit where it's due and I pray things continually improve and we evolve together not as separate races but as one human race. 
.
.
.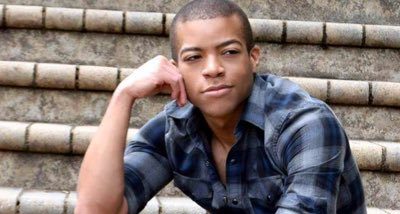 .
HELLTER: Anything else you want to discuss or promote?
MOSES: I would just like to say thank you for interviewing me and thank you to the fans that support me and all my endeavors. Please be on the look out for my future projects and follow me at @mosesmoseley on Instagram and Twitter and checkout my IMDB for my upcoming projects https://m.imdb.com/name/nm5232250/ 
.
.
.
HELLTER: Thank you for joining Gruemonkey today. 
MOSES: -Thank you!
.
.
---
.
.
.
.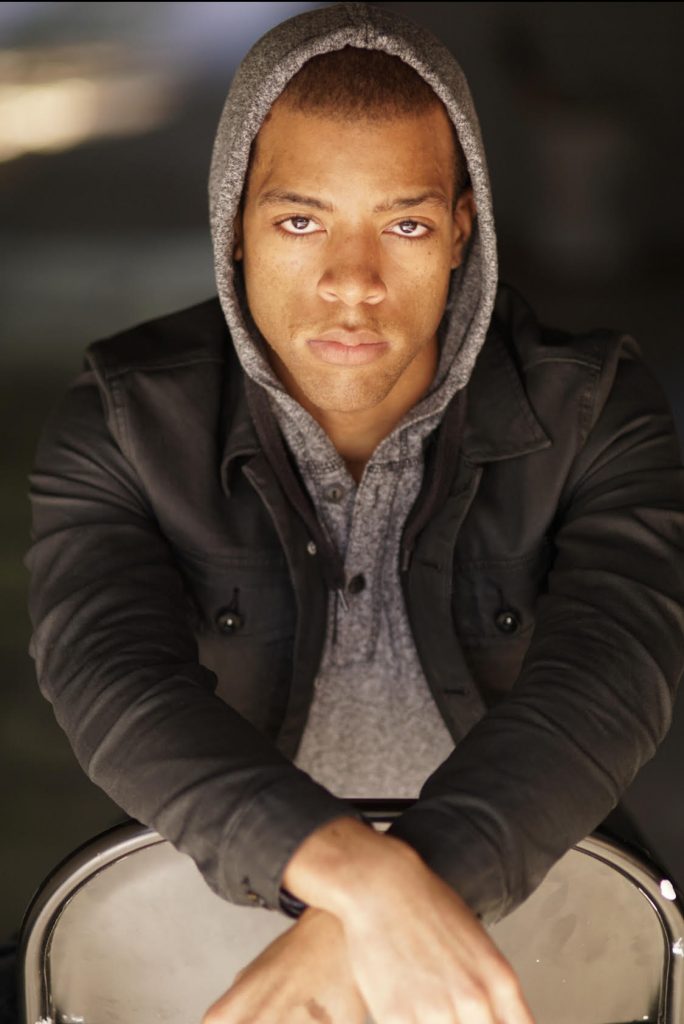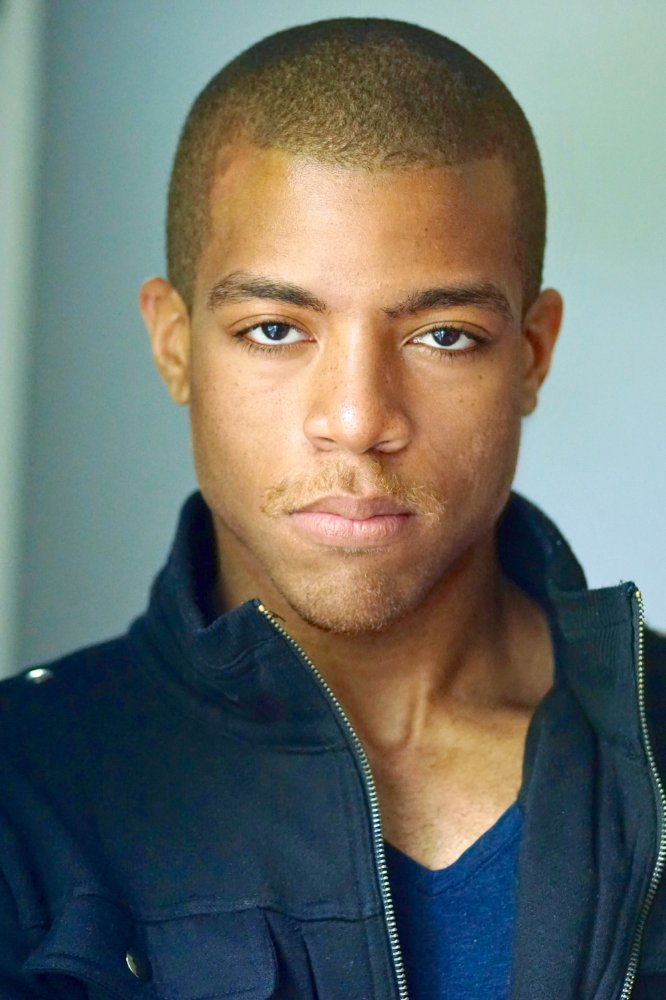 ---