Gruemonkey's Black Horror Month: Interview with Carlease Burke (Child's Play, Crowded, Shameless)!!
---
Gruemonkey's Black Horror Month: Interview with Carlease Burke (Child's Play, Crowded, Shameless)!!
---
Hello Grue-Lings,
In honor for Gruemonkey's Black Horror Month. To give thanks to the amazing black actors who have appeared in horror films or tv shows. We have a very special guest today. Her name is Carlease Burke.
Carlease Burke rented John Travolta "The Cadillac of Mini Vans" in the film Get Shorty, and that would land her numerous job offers: In Her Shoes (2005) opposite Cameron Diaz and Toni Collette, directed by 'Curtis Hanson'; and The Terminal (2004) with Tom Hanks, directed by Steven Spielberg.
She did broadway shows and did Timothy Busfieldin's  The Fantasy Theatre. She did national commercials such as GEICO (A Bird In The Hand), Pfizer(mytimetoquit) Macy's, Verizon, and Honda.
Her first TV credit was a recurring role on the hit soap opera The Young and The Restless. Also: Castle (2009), The Mindy Project: Pilot (2012), Melissa & Joey: Going the Distance? (2011), Hot in Cleveland (2010), Raising Hope, Hawthorne, Flash Forward, Heroes, Southland, NCIS, Grey's Anatomy, Bones, The Riches, Desperate Housewives, Malcolm in the Middle, Without a Trace, Monk, and How I Met Your Mother. She played Principal Jennifer Kramer in the Hallmark movie of the week, Sweet Nothing in My Ear (2008), starring Marlee Matlin and Jeff Daniels.
In live theater she played The Nurse in Boston Court's Romeo & Juliet. She got a nomination for that role as Best Supporting Actress by the NAACP. She portrayed Aunt Ester in August Wilson's Gem of the Ocean at The Fountain Theatre; Hattie in Helen at The Getty Villa and Mary in L. Trey Wilson's All About Esther (an "urban" version of the classic film All About Eve).
Under the hood of her production company, Bits N Pieces Productions is Laugh-A-Latte, a monthly stand-up comedy show that Ms. Burke produced in Long Beach, CA for 5 consecutive years. She has filmed a documentary short about the creation of this unique comedy show, its diversity and value to the deaf and hearing communities. Her reality solo show, Fifty! It Doesn't Look This Good on Everybody was the winner of the Actors Repertory's 2nd Annual Solo Show Festival. Bits n Pieces has also produced Ask A Stage Goddess, a series of advice videos on YouTube for people pursing or navigating a career in show business. You can see her in the remake of Child's Play coming out soon. She even learned how the play the djembe (African drum). Below is my interview with the amazing Carlease Burke:
.
.
---
.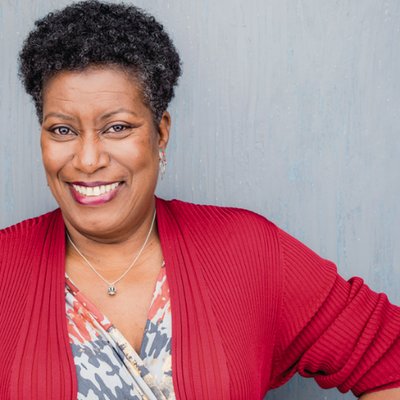 HELLTER: Welcome to Gruemonkey. It's a big honor for us to be interviewing an amazing actress. You have done so much films and tv. When did your journey begin as actress and who were some of your influences in the acting world?
CARLEASE: I've always wanted to be actress. Since birth probably. There was never any other choice for me but because my parents weren't crazy about the idea, I pursued other career paths just to please them. They did want to exposure me to culture so they took me to concerts, museums and plays. When I saw Melba Moore perform in Purlie on Broadway in 1970 I felt there was no turning back. That's what I wanted to do for the rest of my life. It took me many years to turn that dream into a reality. I went to college and did some community theater in New York but it wasn't until I moved to Los Angeles in 1985 that I could really begin to forge out a career in TV and film.
.
.
.
HELLTER: I'm glad to see you followed what you loved and did acting. LA is the place to be if you want film roles. What do you like about being a stage actress and what were some of your favorite plays?
CARLEASE: I love the rehearsal process when doing a play, really having the time to dig deep and discover all aspects of your character. The cast bonds as a family and we get to tell a story from beginning to end taking each audience member on the journey with us. It's different every performance and the immediate response is so gratifying. Actors also have the opportunity to play a wider range of characters in live theater then we do on camera.
.
.
.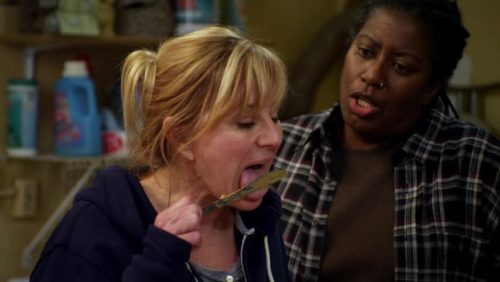 HELLTER: Stage acting sounds very nice. What motivates you to stay strong in the entertainment industry as an actress?
CARLEASE: Looking back at the progress I have made. Enjoying it more than almost anything in the world. And just knowing that there is so much more I want and need to accomplish in this industry. It is my legacy.
.
.
.
HELLTER: I look forward to seeing you in many more projects, can't wait for Child's Play. One of my favorite tv shows is Shameless. How did you get involved in working with Shameless and can you please tell us about your character Roberta for anybody who hasn't seen the show yet?
CARLEASE: I got the job on Shameless in typical fashion, an audition. If I remember correctly, I may have gone straight to producers since I had auditioned and booked jobs with Casting Director John Levey in the past. When I looked around the room at the other potential Roberta/Bobs I thought, "No way I'm going to get this". They were looking for a very large, tough looking, foul-mouthed, truck driving lesbian to play the love interest of Frank's (William H. Macy) ex-wife Monica. They called me into room, I wasn't quite ready but I guess I had so much fun with the monologue about Liam being raised by a Black parent, that I booked it! It's one of my favorite jobs. I loved shooting the exteriors in Chicago and I'm still in touch with some of the cast members. My storyline was in Season One and now, 9 years later I can't believe how those kids have grown up. We used to have to send the little ones out of the room when we watched the episodes together.
.
.
.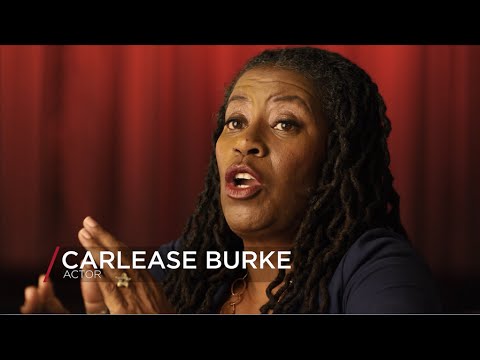 HELLTER: The cast of Shameless really did mature since Season 1. It's crazy how fast they grow up (laughs). I love Cameron Monaghan who plays Ian Gallagher. Did you get to work with and talk to this talented young man at all?
CARLEASE: I knew Cameron was something special and that he would continue to grow as an actor. I am not surprised about the many opportunities he has to show us all what he is capable of. As a matter of fact, we were also in a movie together called PROM right around the time that I worked on Shameless.
.
.
.
HELLTER: Oh sweet, I have to check the movie Prom out. Do you like horror films and if so, what are some of your favorite horror films and why?
CARLEASE: When I was younger, I used to read science fiction books. I remember becoming fascinated with stories like The Lottery, The Mephisto Waltz and anything by Anne Rice. I loved movies like The Amityville Horror, The Exorcist and anything by Stephen King. I could watch a horror flick while eating popcorn and go home a sleep like a baby! I guess I enjoyed the creepiness and special effects even though I would put my hands over my face and watch though my fingers during some parts. Even that was exciting and sometimes funny.
I do have a few "horror" credits on my resume. One is Freddy's Dead: The Final Nightmare where I played a cop with maybe one line. I was also a cop in The Toolbox Murders directed by the late Tobe Hooper. It was probably the last time I was able to run up a flight of stairs two at a time. I remember going to the screening and actually being scared even though I was on set during the filming and knew it wasn't real. Now that's a good horror flick.
.
.
.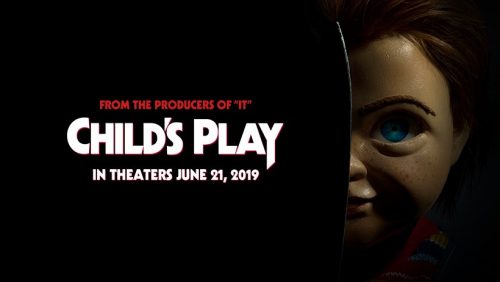 HELLTER: I remember you in Freddy's Dead!!! Have you seen any of the Child's Play/Chucky horror films, if so, which one is your favorite and why?
CARLEASE: The one I'm most familiar with is the original Child's Play. I've seen it many times and have a love/hate relationship with Chucky. The idea of a doll coming to life and running around killing people is so bizarre and that's what I like about it. I enjoyed watching how Chucky's facial expressions change the more sinister he becomes. It's so ironic that all these years later I end up acting in the remake. I didn't see that coming!
.
.
.
HELLTER: Chucky does have the best facial expressions (laughs). How did you get involved with the remake of Child's Play?
CARLEASE: Again, the typical audition scenario. And again I was a bit distracted because I was trying to catch a flight to New York to attend a wedding. I was the first actress in the audition room, I was totally prepared and felt a very strong connection with the director Lars Klevberg. Even though I thought I may look too young for the role I had a feeling we would be working together.
.
.
.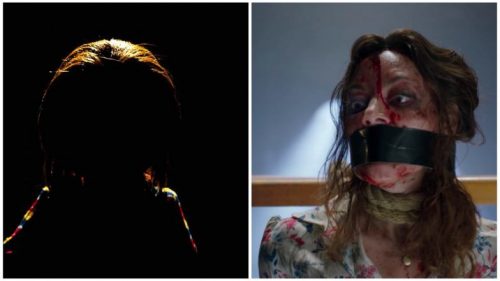 HELLTER: Awesome! Can you tell us about your character in Child's Play?
CARLEASE: All I can say is, I play Doreen – a mother and a neighbor who is in the movie for more than 10 minutes!
.
.
.
HELLTER: (Laughs), Nice! Any cool stories that you are allowed to talk about while filming Child's Play or on set?
CARLEASE: You won't get any spoiler alerts out of me! We shot in Vancouver, Canada and I love being on location because when I'm away from home I can really concentrate and direct all of my attention to my work.
Vancouver is a very happening city and it was nice having the cast and crew nearby. It was a nice mix of Canadians and Americans from both coasts. The kids and a couple of the adult leads liked to play pranks on each other and I made a point to stay out of all that even though I often wanted to join in. I knew if I did it would never end. One of the highlights was going thrift store shopping with Brian Tyree Henry.
.
.
.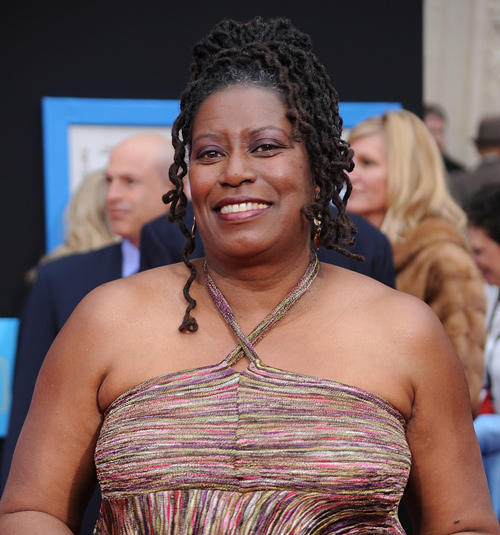 HELLTER: Thrift stores are fun. I am dedicating the entire month to Black Horror Month for my horror website Gruemonkey. Black Horror is getting popular and the recognition it deserves. A lot of Black Horror films being made and Black leads in horror films. How do you feel about this?
CARLEASE: It's a joy to see more Black horror films being made and seeing more Black leads in these films. Hats off to Jordan Peele for Get Out and Us. My dream would be to work on any one (or more) of his projects in this genre.
.
.
.
HELLTER: Jordan Peele, did you read that?? Anything else you want to discuss or promote?
CARLEASE: I love connecting with my fans so please feel free to follow me @CarleaseBurke on Instagram, twitter and facebook. Let me know how you like the Child's Play remake!
.
.
.
.
.
.
.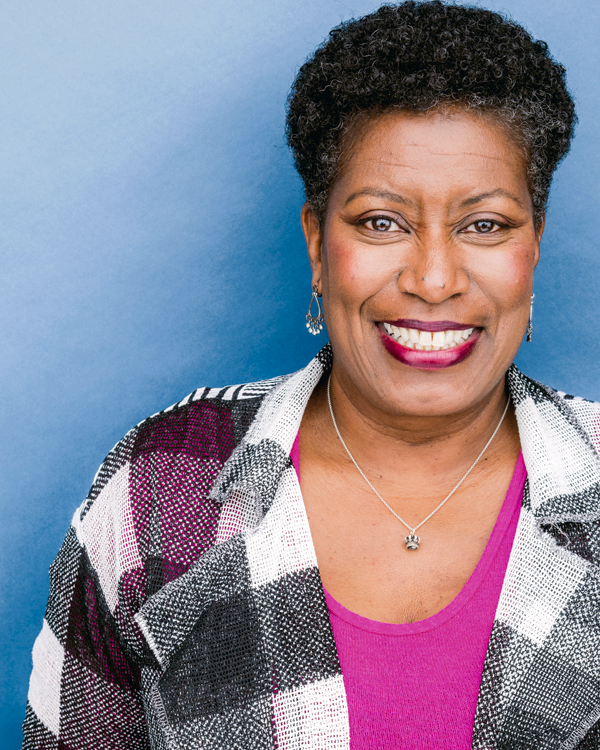 ---