Women in Horror Month: Celebrity Picks: Brooke Lewis (Psyco Therapy, Killer Rack)!!
---
Women in Horror Month: Celebrity Picks: Brooke Lewis (Psyco Therapy, Killer Rack)!!
---
Today's Celebrity Picks is the amazing talented, lovely, Brooke Lewis. She is an award-winning actress, author, and celebrity life coach expert. Has a HUGE horror following & is known as a "Scream Queen".
Can currently be seen starring in the award-winning film Psycho Therapy, which she also produced. Lewis plays Tonia, a distressed wife who seeks help from a psychiatrist to discuss her husband's infidelity
Most recently can be seen in the short film Allen + Millie: A Short Romance, opposite Courtney Gains which has already received 18 awards from multiple film festivals and short film competitions.
Can next be seen as Pam Deluca in ½ New Year. Her book Coaching From A Professed Hot Mess published by Outskirts Press is available for purchase on B&N.com and Amazon.com which debuted #1 for new release in Etiquette Guides & Advice.
Is verified on Instagram with over 75,000 followers and verified on Twitter with over 32,000 followers and is a member of the celebrity-exclusive platform, WhoSay.
.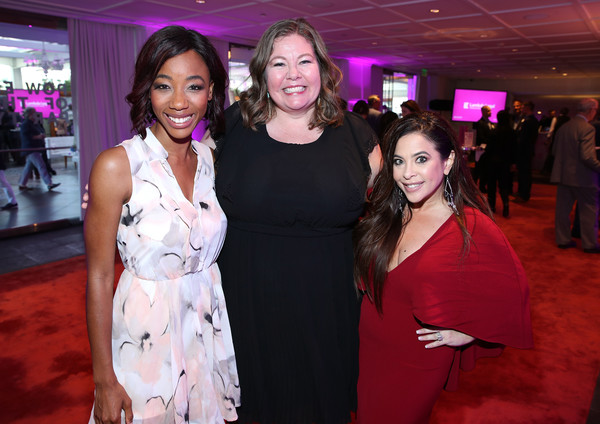 .
Has coached for shows on Lifetime TV, Reality TV and is currently an advice expert for Hollywood Life. She also has written previously on the Huffington Post, Woman's Day, Girl's Life and many more!
Huge philanthropist who is part of Volunteer Los Angeles Mission Skid Row Feed The Homeless, various Breast Cancer Charities, a LGBTQ & AIDS Activist and Breaking The Chains Foundation Celebrity Ambassador.
Has attended A-List Events such as: Women In Film's Crystal & Lucy Awards, The Saturn Awards, Stand for Kids Annual Gala benefiting the Orthopedic Institute for Children, Babes for Boobs Susan G Komen Benefit Auction, UNICEF Black & White Masquerade Ball, Ovarian Cancer Research Fund's Super Saturday, Lambda Legal West Coast Liberty Awards, Spike TV's Scream Awards, and WIF Present "Navigating The Landscape In The New Golden Age Of Television".
.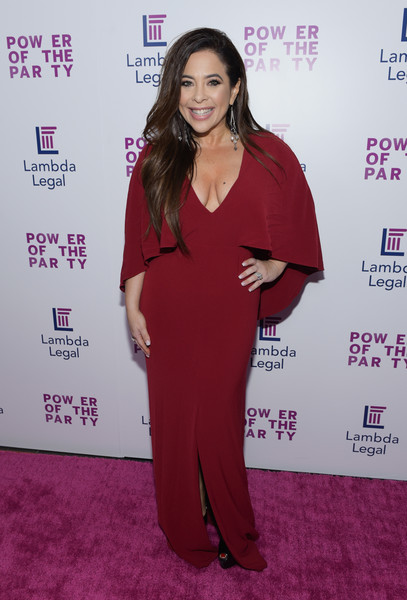 .
Previous notable roles include Sinatra Club opposite Danny Nucci, Quintuplets, Starship Rising, The Morning, Tony and Tina's Wedding, iMurders, Polycarp and the critically acclaimed short Sprinkles.
Has a lifestyle clothing line which includes her Scream Queen, Ms. Vampy, Rock Your Hot Mess and most recently Bridal & Bachelorette Rock Your Hot Mess including the plus size collection.
Celebrity Branding Partner with TASH Cosmetics and created Profess Your Hot Mess and Ms. Vampy Girl collection.
Red Carpet Photo from the Lambda Legal West Coast Liberty Awards. Here are Brooke Lewis' Favorite Horror Films:
.
.
---
.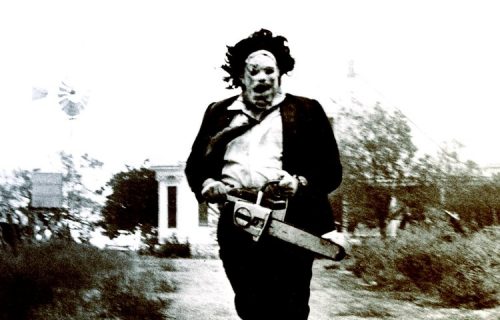 TEXAS CHAINSAW MASSACRE (Original):
I remember watching this film on video when I was a kid, and I was terrified! When the hitchhiker played by Edwin Neal cuts his hand in the van and then smears the blood on the outside, I was done! It's moments like those that send chills down my spine.
.
.
.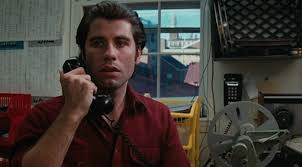 BLOW OUT:
I can still visualize the end of Blow Out when Burke (John Lithgow) shockingly strangles Sally (Nancy Allen) to death, as Jack (John Travolta) runs to save her! I have always been a huge Brian De Palma fan, so I have to shout out his films Blow Out and Carrie.
.
.
.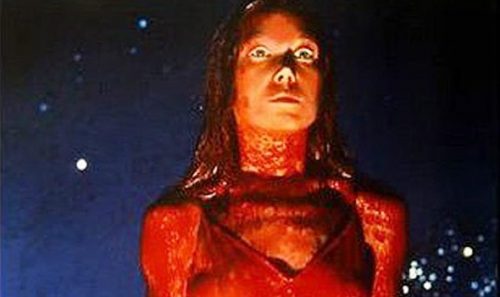 CARRIE (ORIGINAL):
The scene at the end of Carrie when Sue (Amy Irving) goes to visit Carrie's grave in her dream and the hand grabs her still haunts me to this day! De Palma is a cinema genius!
.
.
.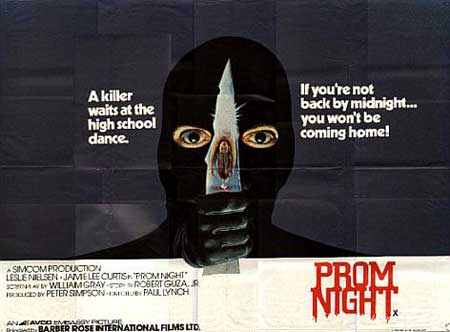 PROM NIGHT:
This was another film I would rent and watch repeatedly as a kid! Like most "Scream Queens", I was obsessed with Jamie Lee Curtis, but I also veered toward mysteries. I have always felt that this film was smart and made with a lot of heart. I was moved by the relationship between Kim (Jamie Lee Curtis) and Alex (Michael Tough).
.
.
.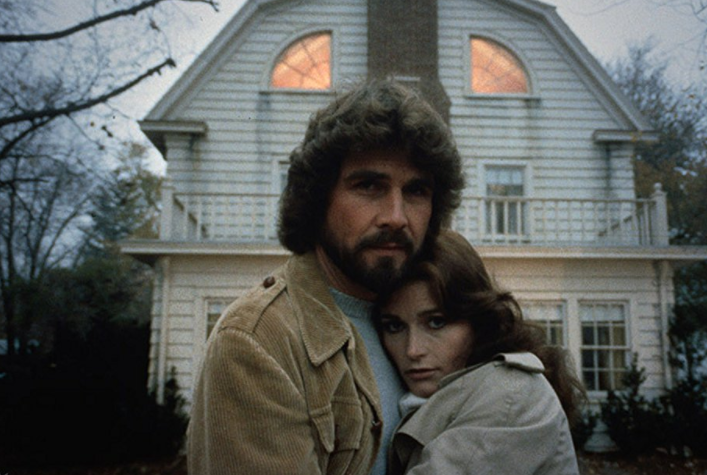 THE AMITYVILLE HORROR (ORIGINAL):
I remember renting this as a kid and reading that it was a true story. I believed it and I was scared out of my mind! I seriously did not sleep for a month and every time I would look at my dolls in my room at night, I would see red eyes!
.
.
.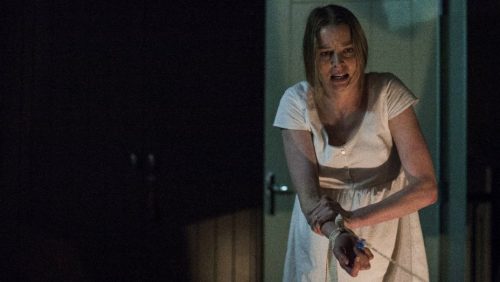 INSIDE:
I am a big fan of French horror films! Like a lot of European cinema, I feel they are a bit more sophisticated. I always feel "wowed" by the stunning cinematography! Inside is a simple, but emotional and psychological complex film that takes place in one main location and maintains exquisite acting and direction.
.
.
.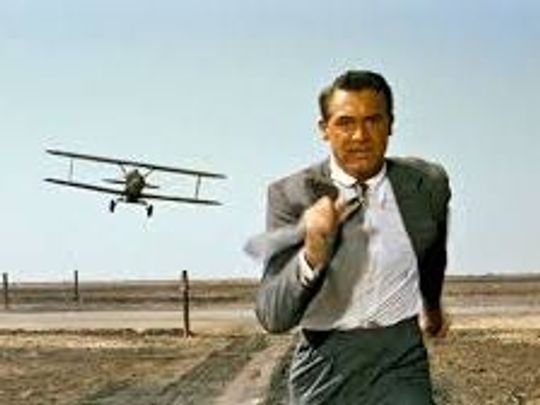 NORTH BY NORTHWEST:
I mean, the cast alone says it all, starring Cary Grant, Eva Marie Saint and Martin Landau! This is one of my favorite mystery thrillers of that era incorporating the mistaken identity theme. I always loved this film, but when I was invited to the, "Amazon and Cinespia Presents" VIP screening at the famous Hollywood Forever Cemetery in 2017, it made it that much more memorable for me!
..
.
.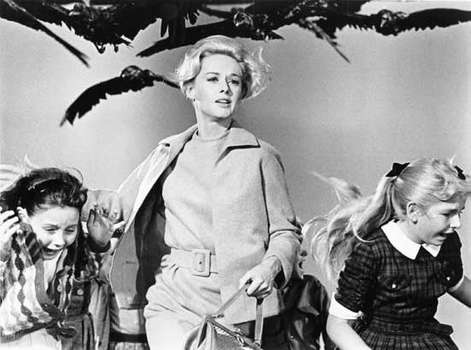 THE BIRDS:
I just love this film for so many reasons! I love all of the crazy stories and behind the scenes gossip. I love how it is depicted in all the films that have been made about Hitchcock. I cherish my experience in 2011, when I had the honor of speaking on a "Women in Horror" panel with icon Tippi Hedren! I feel blessed to have been on stage with this Horror Goddess!
.
.
---
.
.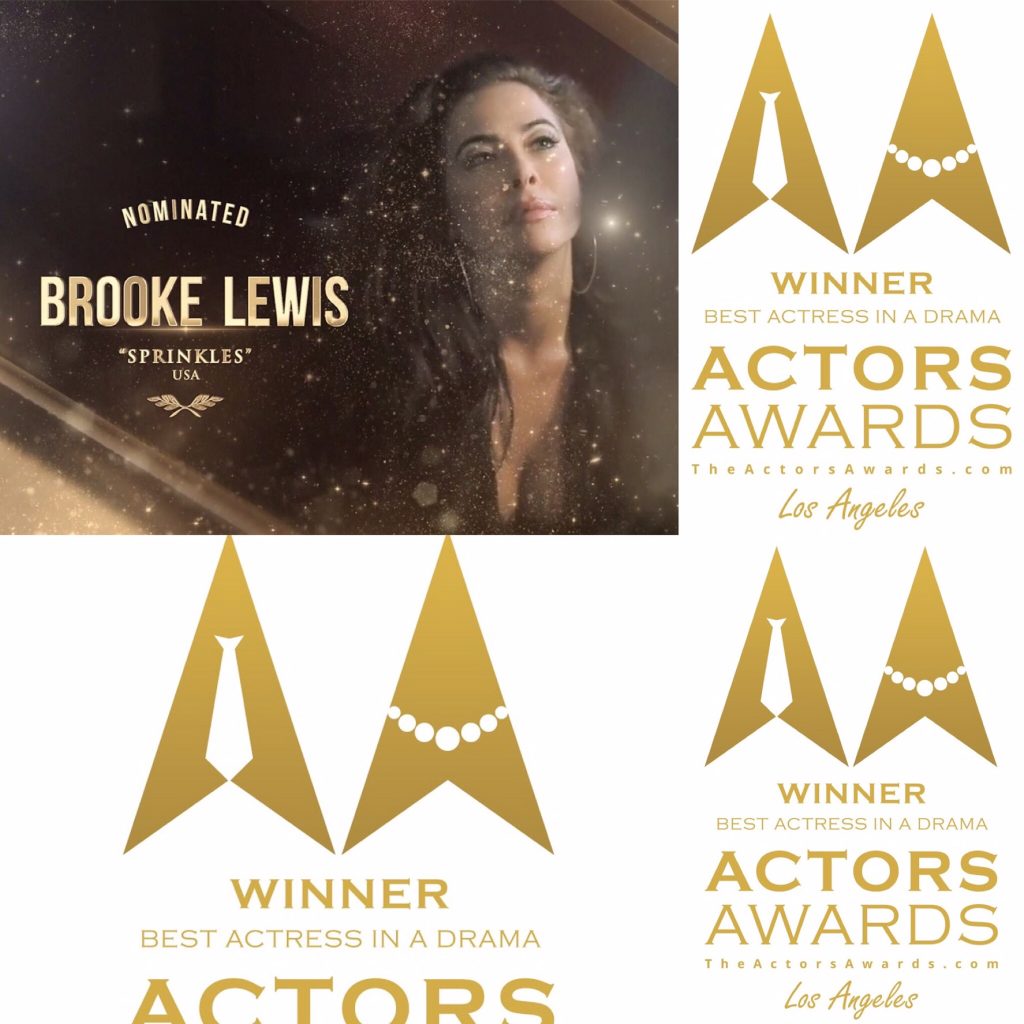 .
.
.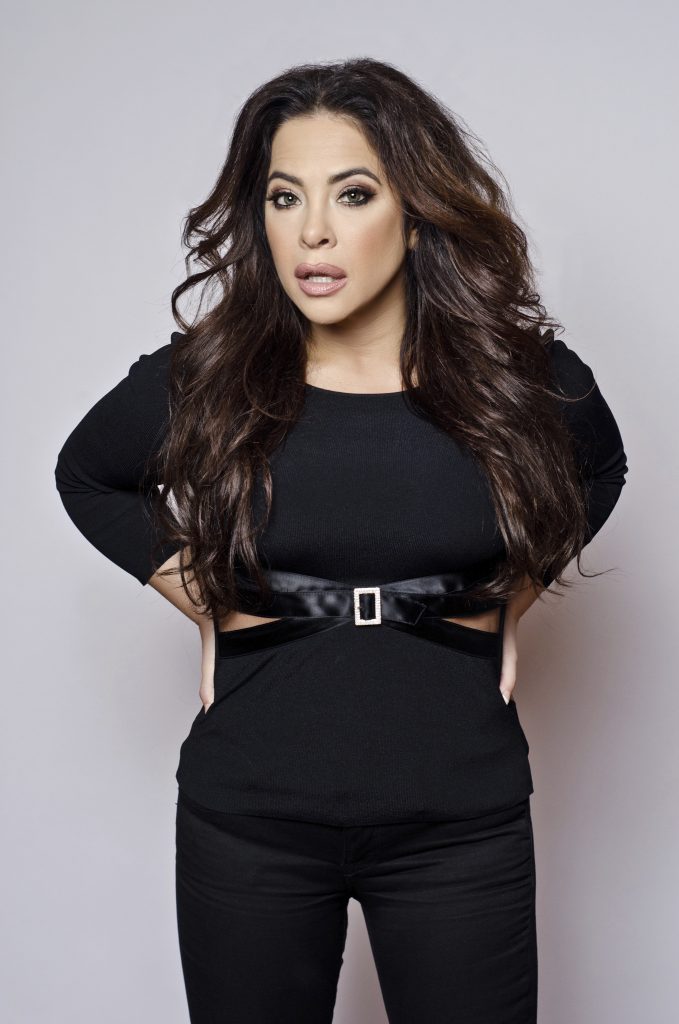 PHOTO CREDIT: Birdie Thompson 
---