Andrew E interviews Debbie Rochon!
---
Andrew E interviews Debbie Rochon!
---
GrueMonkey's Andrew E sits down with Scream Queen legend Debbie Rochon. Debbie Rochon grew up in British Columbia, Canada. She was a child of the streets and victim of much abuse until she accidentally ended up in a featured extra role in Paramount's Ladies and Gentlemen, the Fabulous Stains (1982)!
The event changed her life, and she saved enough money to move to New York City and study acting. After many years working with numerous theater companies in off-Broadway plays, she started to land small roles in films. Spike Lee's editor Barry Alexander Brown cast her in a featured role in his first directing effort, Lonely in America (1990). Soon the parts grew bigger and bigger and primarily fell in the fear flick genre.
(Be sure to check out Gruemonkeys review of Doom Room featuring Debbie Rochon only @ Gruemonkey)
Here is our chat:
Andrew E: Can you describe Doom Room and your character of the 'Wife' to people who haven't seen the film yet?
Debbie Rochon: Doom Room is a trippy walk through the mindscape of a lost woman, Jane Doe, who encounters a bizarre group of characters that try and impede her escape from the room. The Wife is a dark, dangerous woman who tries to ingratiate herself, for nefarious reasons, to Jane Doe.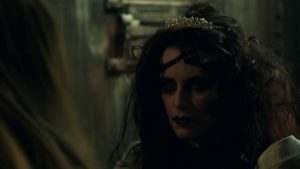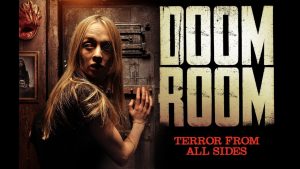 Andrew E: Can you tell us how you prepared for the role?
Debbie Rochon: I prepared for the role by practicing a lot of physical movements based on the marionette doll. While The Wife has her own agenda, she is ultimately controlled by something else even darker than she is. I also worked on expressing emotions that were based on the uglier side of human nature. They are fun to play, horrible to behold in real life. I had to really let go of a high sense of humanity and fully embrace the crappy side of a co-dependent hellish creature.

Andrew E: What were the biggest challenges you faced when filming?
Debbie Rochon: While we shot the movie in a relatively short amount of time, that wasn't a problem nor tiresome. It was exciting to play in this crazy room, absolutely from an alternate dimension. We also shot in sequence, which you almost never get to do, and that was incredibly fun. It hearkened back to when I performed in a lot of stage productions. I might say that it was difficult on certain days being so cruel to actress Johanna (Jane Doe) because she didn't know me whatsoever. We shot in the UK so I had never worked with any of the actors before, I had only worked with Jon Keeyes the director, and there were a couple of days I felt like I had possibly gone past boundaries. I, in fact, didn't, thank God, as after the movie was completed and cut together I have since become friendly with Johanna and I know she knows it was all for the movie, and being true to the story, and I hope even helped her in some way to play her part.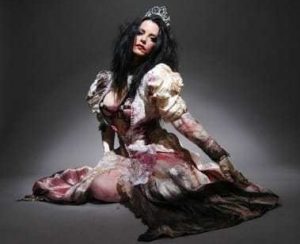 Andrew E: Were there any notable bloopers or funny moments you experienced whilst on the set or a fun memory you will take away?
Debbie Rochon:
I so love working with Jon Keeyes. We made an American Nightmare together in 2000. We're also going to be working on a lot of extras this year for an American Nightmare 20 year anniversary Blu-Ray. So, just being able to collaborate with him was absolutely incredible. He's a true actor's director. I really appreciate him a lot and because of the relationship, I tend to do some of my very best work when having the opportunity to be in his movies. Funny? That's tough because the subject matter was so serious and I tend to stay somewhat in character for the duration and off on my own while filming. I will say that while getting my costume fitted, upon arriving the first day on set, the designer had cut out a few holes in the wedding dress I was to wear for the film. She had no idea that she had done it, but there were two holes exactly where my nipples were located in the front of the dress. She was kind of mortified but I told her I thought it was perfect. Not because 'they' were showing in a literal sense but because the sexual nature of the character – it seemed to fit perfectly. I thought it really did.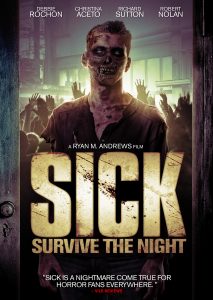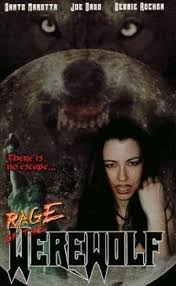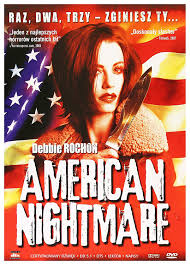 Andrew E: With such an array of horror titles your name, do you still find yourself surprised by characters you get to play?
Debbie Rochon: I am always surprised when I get to play a new and really different character. I adore dark, troubled characters, and when I am offered something that's different from what I've done before but lands in the world I love to work from it's thrilling. Once in a while, I'll play a character that I work for a long time on and it doesn't fully click on the screen. It's never been from a lack of trying but we have in our nature to shine in our own unique roles. When the magic happens and it all comes together I am always thrilled and happily surprised.
Andrew E: Being an established horror icon, do you find that helps you find the roles you want to play (for example having lots of choices) or do you find you miss out on roles as maybe filmmakers feel your name is too big so don't come to you?
Debbie Rochon:

 

Both. I feel I get offered some really choice roles. Especially now. Since becoming more adept at what I do I am offered more complex roles. I think the only time when indie filmmakers want to cast me but don't is simply due to budgetary constraints. It's hard to raise money for a film. I completely understand that first hand.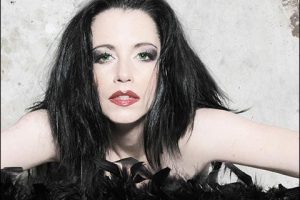 Andrew E: Looking at the trends of independent films I have been lucky enough to review lately (like Doom Room) there seems to be an upward trend in the quality of Independent film, is this something you have noticed?
Debbie Rochon: I have noticed a massive improvement in indie films. It could be for many reasons but I think the main reason is that the equipment and editing procedures are far more affordable so you have many more talented people making movies now. The cost of so many of the production steps have come down combined with the experience people can get editing on their computers, let's more and more people become better storytellers and filmmakers. As long as the script is there and ready, the possibility of many more good films being made is limitless. You must have a good story though.
Andrew E: A little fun question from me, (a bit of a fanboy) – what's your favorite character you have tackled in a film? (Demon Fire I love of yours).
Debbie Rochon: I loved playing Stevie in Witchouse 3: Demon Fire! There are a few and for very different reasons. I will always love playing Jane Toppan, I was "all in" method wise, and it was a liberating and career changing film. I loved playing Alice in Slime City Massacre because she was a part con artist, part survivor plus I love the 'slime' movies from the 80s. Seeing that was a sequel to 1988 classic – it was really cool. I will always cite my role in Colour From The Dark as one of my top choices. A meaty role that was very challenging and really gratifying in so many ways and the movie as a whole is fantastic. Exhumed allowed me to play a throwback character in black and white. That was a really great script and the movie was filled with great actors. I would then add Axe To Grind for sheer fun. That was just a joy to make and the commentary on the business was a combination of being right on the money played out with its feet firmly planted in the over the top camp style. I also Loved playing the crazy, spoiled actress Christine in Terror Firmer, that was one of the best 'summer' film experiences I've had. I recently played a cool role in Bloody Ballet, that just came out, shot in Giallo style but a completely unique film. I really loved it.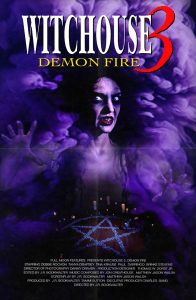 Andrew E: This is a big question, what does it mean to you to be a woman in horror? It's an interesting question we have asked a few other notable names of talented actresses and actors within the genre, for us to understand the impact this genre has had on them.
Debbie Rochon:

 

I have always had a deep love for the horror genre. Even back when I started in the late 80s. The genre was once looked at as simply a money maker with no real redeeming qualities. Now, the stories are powerful and the directors are incredibly creative and it's become the closest thing we have to The Art Film we have in my opinion. Not all newer horror films, but in some cases. many social commentaries can be made in a horror film. They are often the first to break out of the norm and what's popular by hiring a much broader diversity of people. These trends eventually get picked up by mainstream film making but often start with the indie film because the producers don't have to answer to executives. They're often making the movies with their own money to have all the say and the final cut.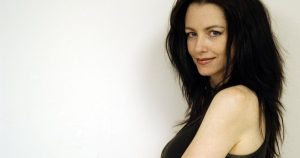 Andrew E: What have you got coming up next? Where can people find you / follow you?
Debbie Rochon:

 

Thank you so much for having me on the site! I don't have release dates for these movies yet but folks can keep an eye out for two funny comedies coming out at some point this year; My Uncle John is a Zombie and Shakespeare's Shitstorm.
I'll be posting updates on both as they come in. I have all the links, news, and info regarding where I am in one place, my homepage  www.DebbieRochon.com
---