---
Women of Horror: Debbie Rochon (Tromeo and Juliet)!!
---
Today's Women of Horror is a Horror Icon, her name is Debbie Rochon. Debbie has many nicknames in horror: The Scream Queen, The Queen of Horror, Cult Movie Actress, and The Meryl Streep of Horror. 
She started to land small roles in films. Spike Lee's editor Barry Alexander Brown cast her in a featured role in his first directing effort, Lonely in America (1990).
She has now starred in over dozens of horror movies and has gained cult fame worldwide. Since 1994, she has acted in various roles in Lloyd Kaufman's Troma Productions, most notably Tromeo and Juliet (1996) and Terror Firmer (1999). She has also co-hosted a number of radio shows all out of New York City that focused on film and pop culture: Oblique Strategies with Peter Schmedig on WBAI a terrestrial radio station which aired from 1994-1996, the Internet radio show Illumination Gallery with Peter Schmedig for Pseudo Radio from 1996-1998, the Internet radio station Eyada.com from 1999-2001 producing many radio programs including Page Six's Richard Johnson's show, Chaunce Hayden's show and Lionel's show as well as her own program she co-hosted and co-produced with Tim Reid called The Tim Reid and Debbie Rochon Movie Show.
She co-hosted and co-produced the Fangoria Radio show with Dee Snider, front-man for Twisted Sister, on Sirius Satellite radio from 2006-2010. Debbie wrote for Fangoria magazine, her Rondo Award winning column was titled Diary of the Deb. In 2012 she directed her first feature film Model Hunger, released in 2016, which was a festival favorite garnering many awards and nominations. 
.
Some fun facts about Debbie:
Was 1st Runner up in Joe Bob Briggs' 1996 Hubbie Award for Best Actress in Abducted II: The Reunion (1995).
Won the 1997 Barbarella Award for best actress in Broadcast Bombshells (1995).
She won the 2002 Phantom of the Movies' Videoscope award for Best Psychette (Best Female Psycho in a movie) for her role as Jane Toppan in American Nightmare (2002).
Won 'Scream Queen of the Decade Award' (1990 to present) from Draculina Magazine (2003), readers poll.
Was inducted into the B-Movie Hall of Fame October 2004.
Won the 2004 Micro Cinema Film Festival Award for Best Actress in a Comedy for her work in Dr. Horror's Erotic House of Idiots (2004).
Has a large vertical scar on her upper right arm which she got from a knife attack at age 14 while living in the streets of Vancouver.
Won Best Supporting Actress Award for her work in the comedy sci-fi send-up Screech of the Decapitated (2005) at the 2005 B-Movie Awards.
Was a character in the horror novel "Bad Moon Rising", written by multiple Bram Stoker Award-winning author Jonathan Maberry.
Won The Golden Cob Award 2009 for Best Scream Queen by public vote system.
Won Best Actress Award at the 2010 Eerie Horror Film Festival for her role in Slime City Massacre (2010).
Was honored with an award for Dedication to Excellence in Independent Filmmaking at the 2010 Buffalo Screams Horror Film Festival.
Won Best Actress at the 2011 Buffalo Screams Film Festival for her role in Bart Mastronardi's "The Tell Tale Heart", part of the Tales of Poe (2014) horror anthology.
Was inducted into The Hell of Fame Feb. 2012.
Won Best Actress Award at The Golden Cobs 2011 for her role in Alien Vengeance (2010).
Won Best Actress Award at the Macabre Faire Film Festival 2012 for her role in The Tell Tale Heart.
Served as a jury member on the first all female jury at The Oldenburg Film Festival 2012, alongside Mira Sorvino, Gabrielle Miller, Tamar Simon Hoffs and Lana Morgan.
Won Best Actress Award at the 2012 Terror Film Festival for her work in The Tell Tale Heart.
Won Best Actress Award at the 2012 Pollygrind Film Festival for her work in Exhumed.
Honored with the inaugural Ingrid Pitt Award for Excellence and Perseverance in Horror on Jan. 12, 2013.
Received the 2013 BUTFF Fan Appreciation Award in Breda, The Netherlands.
Won Best Supporting Actress Award at the 2013 Pollygrind Film Festival for her work in Dry Bones.
Won Best Magazine Column for Diary of the Deb (Fangoria Magazine) in the 2014 Rondo Hatton Awards.
Received 1st Runner-up Best Magazine Column nod for Diary of the Deb (Fangoria Magazine) in the 2013 Rondo Hatton Awards.
Debbie was a guest live in studio on The Howard Stern Show in May, 2000 on K-Rock in NYC.
Named one of "The Top 40 Scream Queens of the Past 40 Years" by Entertainment Tonight on October 17th 2018.
.
.
---
.
DEBBIE told Gruemonkey what it means to her to be a Woman of Horror:
.
You're at a film party. You have the drama film sitting in the corner self reflecting. The comedy film is standing in the middle of the room entertaining the masses, trying to get someone to laugh hard enough they'll piss themselves. The romantic comedy is at the bar talking up his or her high school crush. The action film is doing a double back dive in the pool. The sci-fi film is is building a space craft in the beer bottle littered party yard. The horror film is the pinata. Everyone wants to poke the horror film. They want to lessen the power of the horror film by acting like it's the easiest 'date' at the event. In fact it's the most difficult. The horror film is always underestimated because it's the most layered mosaic of all. Like a pinata, it's filled with complex subtexts. The horror film can have the most to say about society, of course that depends on the story. Sometimes horror can be very simple and effective too. When popped the horror film pinata busts open and surprises everyone with it's contents which aren't exclusively scare jumps but also punching comments on human nature. This is why working as an actress in a horror movie is so exciting. There are many things a thriller can say, or show, about us in the most extreme circumstances. It can reflect who we really are when faced with the worst. Most films don't give an actor too many zip codes they can go through in one film. You have the opportunity to stretch your imagination unlike any other genre; playing with, or fighting against, things that only exist in the imagination. So, you better have a handle on your creativity to believably pull off a three dimensional character in a well written horror story.
The dream job for me has always been to be a great horror film actress. Not only is it cathartic, but it's also, for me, the most challenging. It allows for the most outrageous situations and characters and the opportunity to shine in roles that don't exist in most other styles of film. One must commit 100%, or more, if the role will be believed. To really 'kill' a part that is based in the most unrealistic situations, ones that we have never experienced in real life, you have to rely on a damn vivid imagination and have a rock solid conviction in your choices. Most acting roles, in all films, will certainly be in situations that the actors probably haven't experienced, but the horror actor has farther to reach inside to make it look authentic. Making a zombie or shape-shifter or any extreme being come to life takes a very special kind of actor. It's more than looking sexy in blood. At least for me it is. If I can bring any horror character to life fully, I am deeply satisfied. I love the challenge and that's also why I love horror.
-DEBBIE ROCHON
.
.
---
.
.
.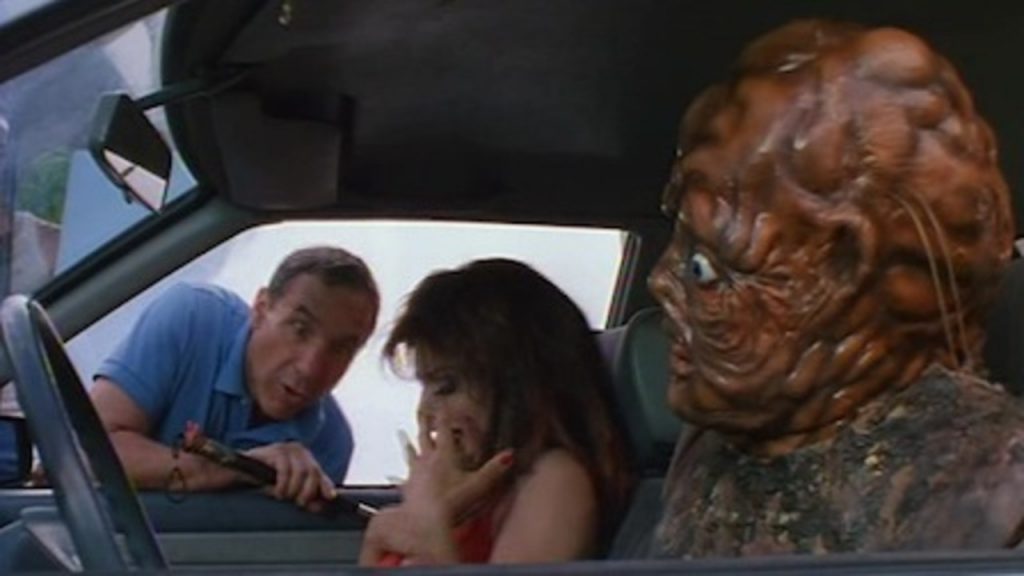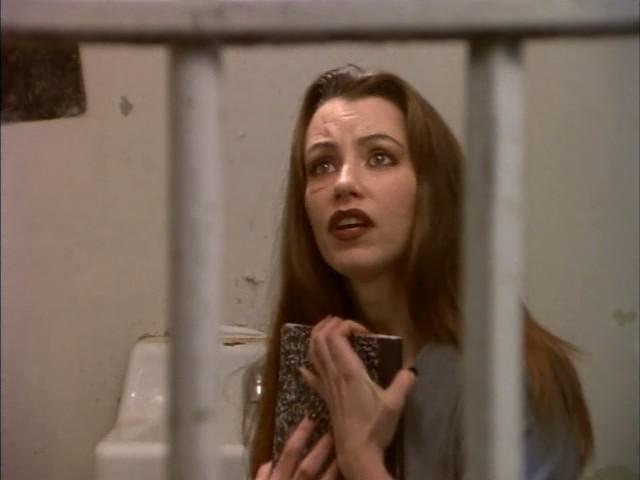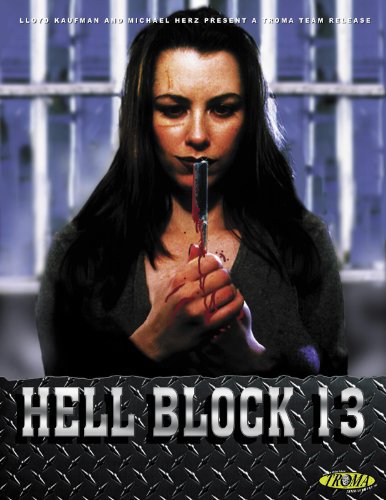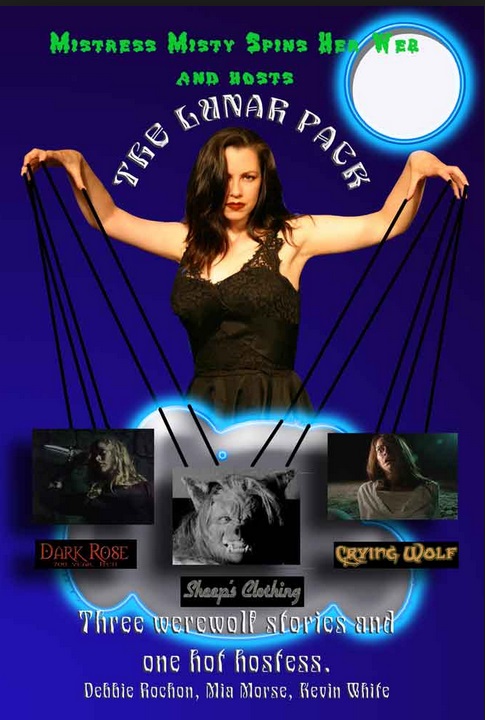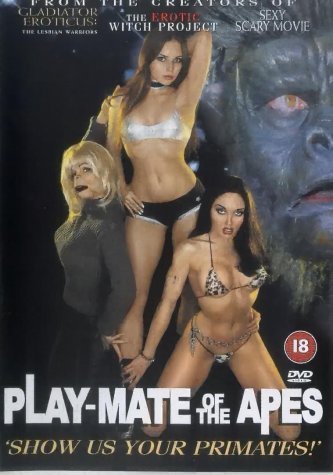 ---