---
Women of Horror Andie Noir (Andrea Collins) (Bad Apples, Death Care)!!
---
Hello Grue-Lings,
  Today's Women of Horror is the amazing talented Andrea Collins who is also known as Andie Noir. Andrea Collins enrolled in both theater, and method acting classes, performing shows throughout Tennessee. By her twenties, Andrea had branched off towards professional modeling, when she was scouted by Whilemena. Under their management, she worked on several national commercials, print campaigns, all the while continuing her theatrical training. Andrea went on to be featured in several music videos, with genres ranging from country, pop, to rock. She has starred, been featured in, and worked on countless film projects. Her work includes short film, feature length, independent, television, and theatrical. She currently has her own production company Fatale Noir Productions, and is now directing, writing, and providing special effects services, along with continuing her own acting career.
Was Rogue Cinema's Sleepover Girl for December 2010.
Releasing first film from FataleNoir Productions "FataleNoir Presents The Grindhouse Sleepover of Terror" May 2013. Was Rock Confidential Girl for October 2015. She had done multiple horror films including: The Hospital, Belly Timber, and Bad Apples. Andie tells Gruemonkey what it means to her to be a Woman of Horror:
.
.
.
I have loved horror since I was a little girl even though I was told not to watch such things. I just knew I wanted to be apart of this genre or surround myself in it. It became more than just a lifestyle for me when I was in my early twenties by having the opportunity to be in my first full length horror movie Legend of Crazy George. I instantly fell in love with the idea of being a scream queen like my idols Elvira, Marilyn Burns, Vampira, Janet Leigh, Jamie Lee Curtis, and many more classic bad ass strong women. It is an amazing feeling to be equals to the boys club as I call it in usually a man's genre. I love playing the villain because it is a chance to be a woman in charge haha, but to be the victim or final girl you have to bring more than this fragile flower you have to make them fighters! It is truly an honor to be able to act in so many amazing films every year that make people scream!
-ANDIE NOIR (ANDREA COLLINS)
.
.
.
.
.
.
.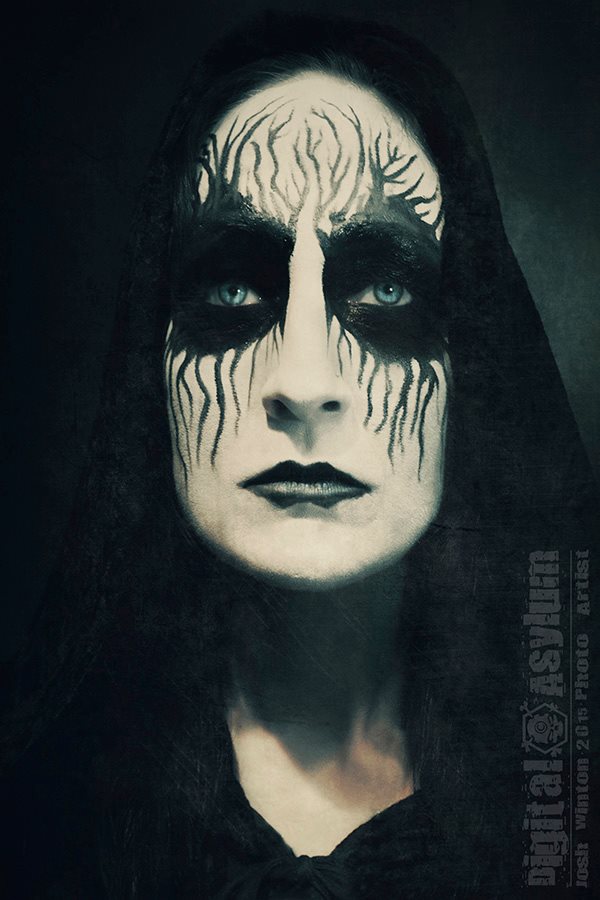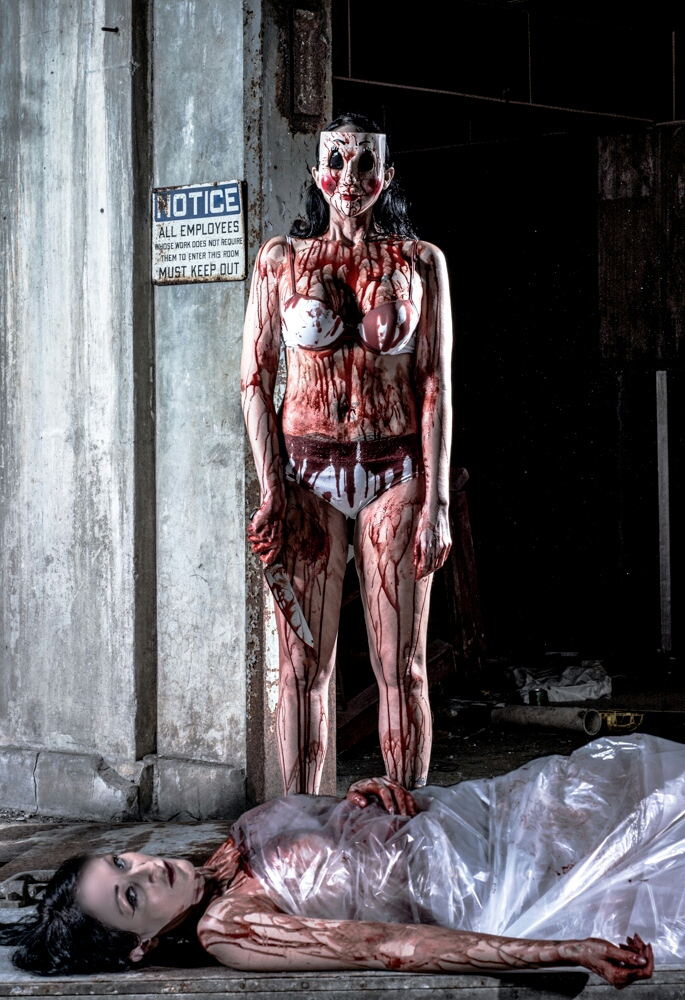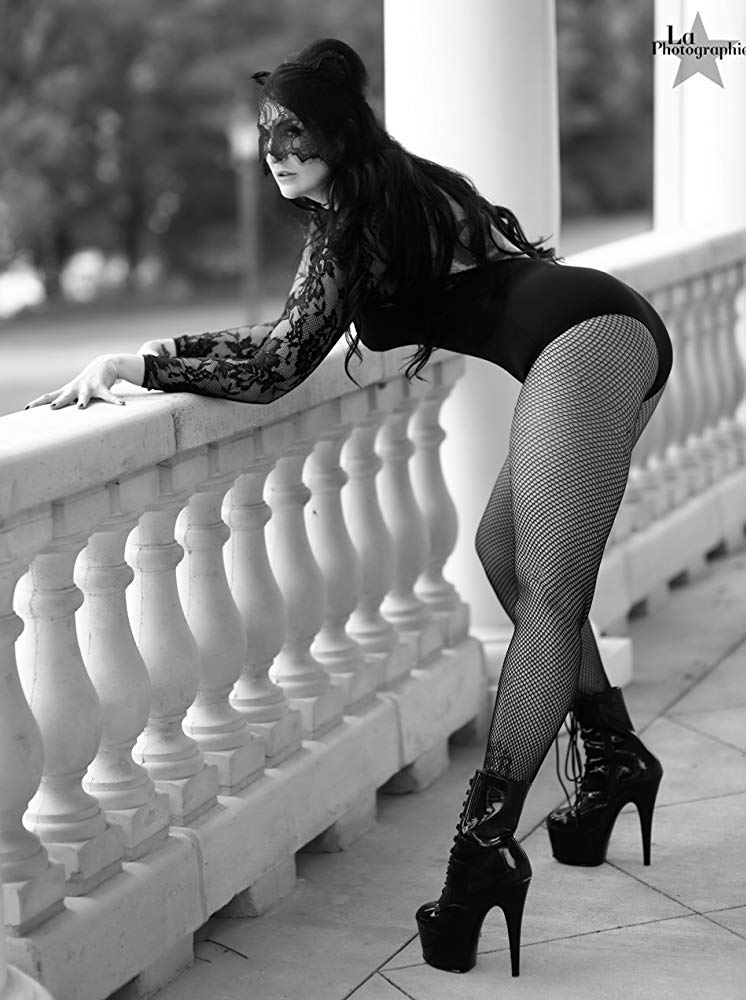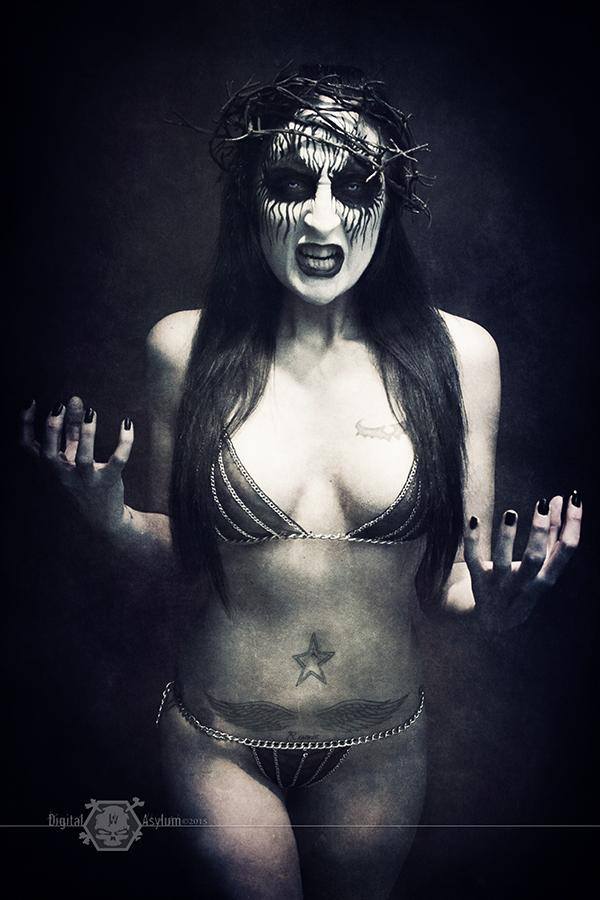 ---