Gruemonkey's Black Horror Month: Interview with Adrian Lockett (Tales from the Hood 2)!!
---
Gruemonkey's Black Horror Month: Interview with Adrian Lockett (Tales from the Hood 2)!!
---
Hello Gruelings,
     I am so happy and proud to dedicated the entire month to Black Horror. It's Gruemonkey's Black Horror Month, to honor and give thanks to the amazing Black actors who have been in horror films or horror tv series. Today's interview is the great Adrian Lockett. Adrian Lockett Is an African American Actor/Model. Lockett began his Career in 2013 by doing fashion shows and photo shoots in Dallas, Texas. Lockett obtained the membership of SAG/AFTRA after playing a role in his second major film titled "Man Down". Since then he's gone on to become a more prominent name in the industry by staying dedicated, having discipline, and the drive of 10 men. Lockett is a veteran of the United States Armed Forces where he served as a tank mechanic in an infantry unit. He lives by a saying from the great Denzel Washington which is "True desire in your heart to do anything good is God's proof sent to you beforehand that it's already done."
.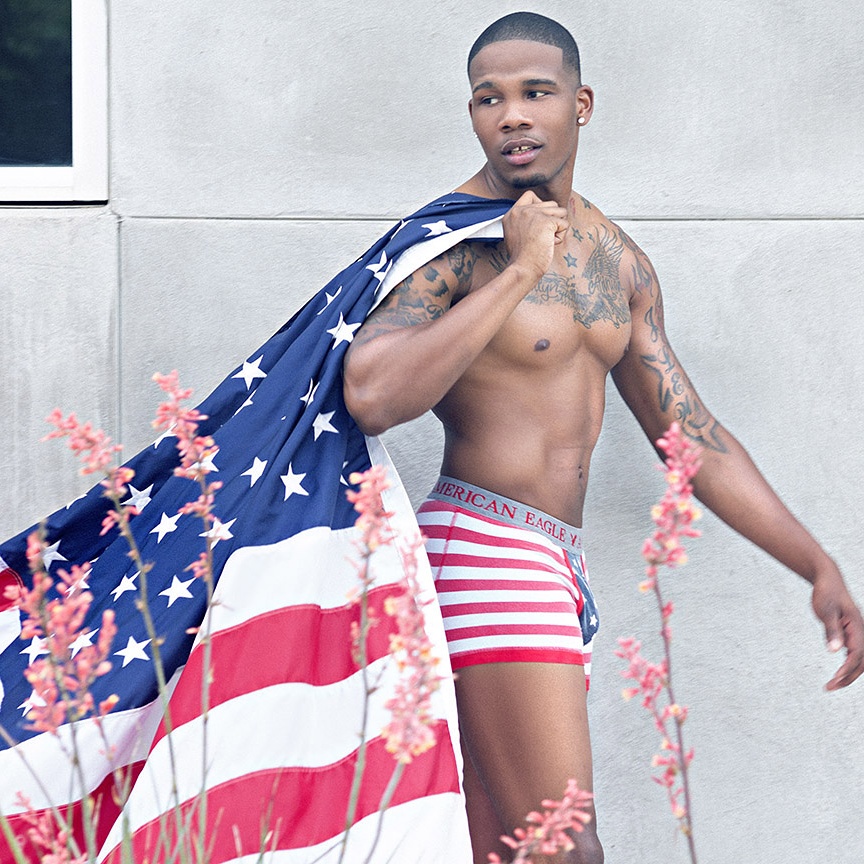 .
.
---
.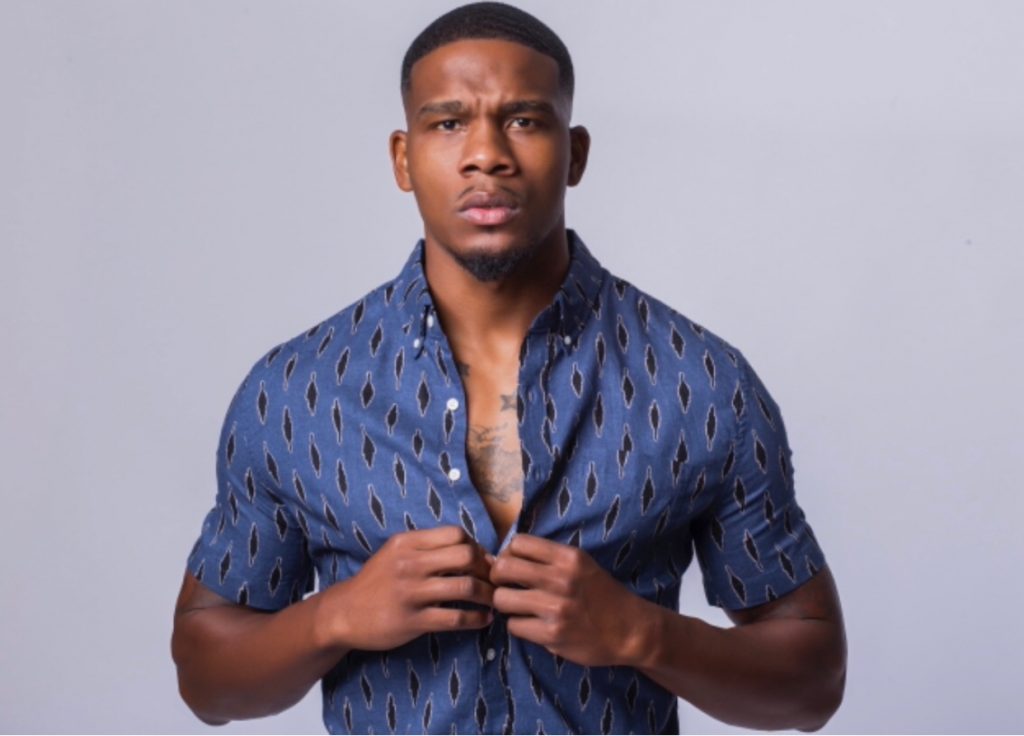 HELLTER:  Hello Adrian and welcome to Gruemonkey for our very special Black Horror Month. I greatly appreciate you taking time out to talk to us. What made you want to do modeling and acting, and what came first for you, the modeling gig or acting gig?
ADRIAN: I wanted to do something that I was passionate about and something that I really loved and I was always told I should Model so I thought what the heck, I may as well give it all I got" and I proceeded and I haven't looked back since.
.
.
.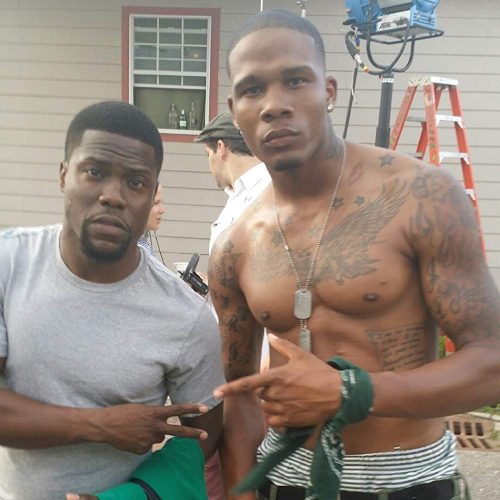 HELLTER: That's good. Happy your modeling helped you in the entertainment world. You are in amazing shape. What are some of your diet and workout tips that keep you in shape?
ADRIAN: Thank you! I thinks it's just genetics bro. I do work out to help with my definition and I don't do any dieting at all. I do full body workouts at least 3 times a week.
.
.
.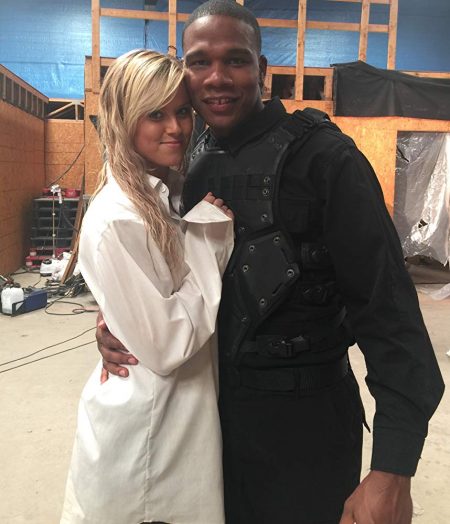 HELLTER: I try to hit the gym at least 3 times a week, but sometimes I get lazy and only do Two (laughs). I have to ask, how was it like working with the legend himself Steven Seagal in the film The Perfect Weapon and did you get to shoot any scenes with him?
ADRIAN: I actually didn't get to see Steve at all but I had a great time filming!
.
.
.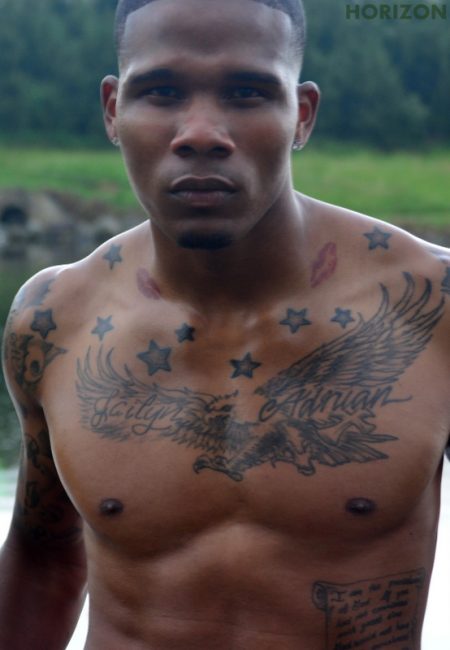 HELLTER: That sucks you didn't see Steven, but cool you had filming. The first horror/thriller you starred in was DM. How was that for you? 
ADRIAN: DM was great! It was rather quick and we filmed it on the fly believe it or not.
.
.
.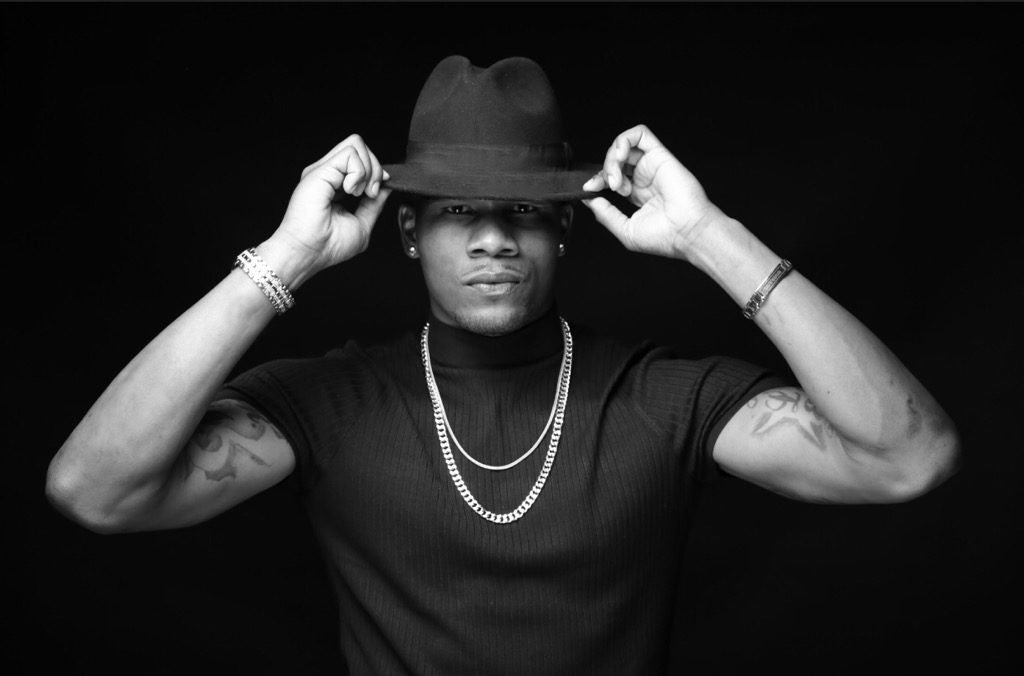 HELLTER: Sometimes quick roles are the best, you don't have to wait around all day (laughs). Tell us about your role in Black Water and your thoughts on working with another two icons in the entertainment world Jean Claude Van Damme and Dolph Lundgren?
ADRIAN: My role in Black Water? I was actually a lead mechanic on a submarine. Being that I am a mechanic in real life it was easy to fill that role. My thoughts on working with those guys. I felt accomplished so to speak because these guys have done some major films and have put in a lot of work in the industry so I definitely felt accomplished and I payed attention just seeing what was there more to learn from them.
.
.
.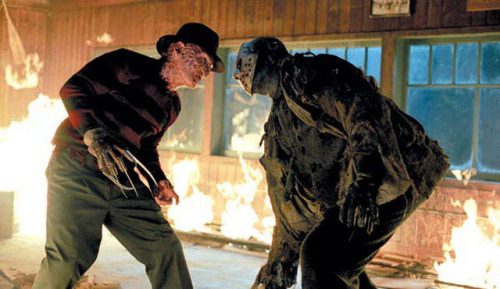 HELLTER: I would love to learn from those two icons. Nice!! Are you a horror fan at all, and if so what are some of your favorite horror films and why?
ADRIAN: Of course, Yes I'm a horror fan!! I am an 80's baby so I use to love the FREDDY and Jason movies along with chucky and all of those oldies for sure!
.
.
.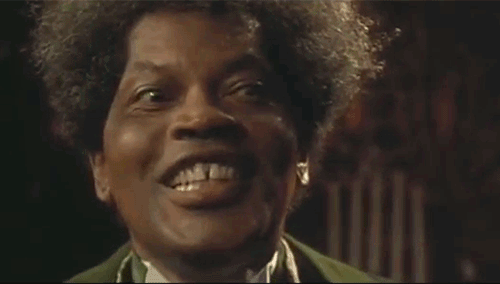 HELLTER: You can't ever go wrong watching a Freddy or Jason film. Were you a fan and did you watch Tales from the Hood before you starred in Tales from the Hood 2?
ADRIAN: Major fan of The first Tales from the Hood! Yes I've watched it countless times.
.
.
.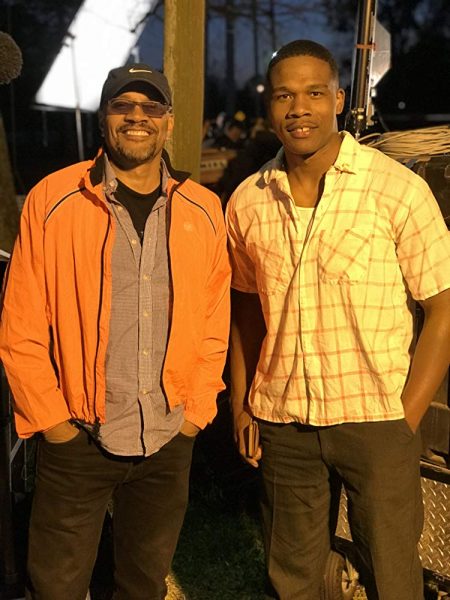 HELLTER: I loved the first one to. And Tales 2 was just as good to me. Tell us about your character Leroy Too Tight Collins from Tales from the Hood 2?
ADRIAN: Leroy too tight was a slave of course and he minded his own business for the most part and he didn't want to see Emmit Till killed so he tried his best to calm situations so that they wouldn't erupt but he was a very disciplined slave.
.
.
.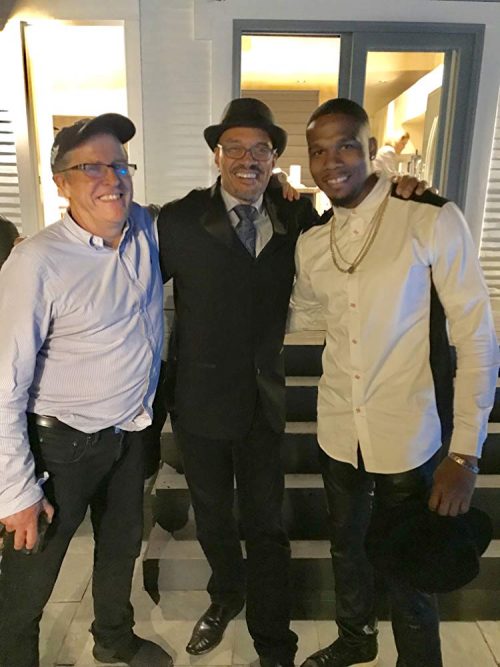 HELLTER: What was your favorite kill from Tales from the Hood 2?
ADRIAN: I thoroughly enjoyed them all and equally.
.
.
.
HELLTER: Favorite scene or favorite moment from Tales from the Hood 2?
ADRIAN: My favorite scene was when Emmit was getting beaten. I say that because it was a real moment and required a lot of emotion from all of my cast mates.
.
.
.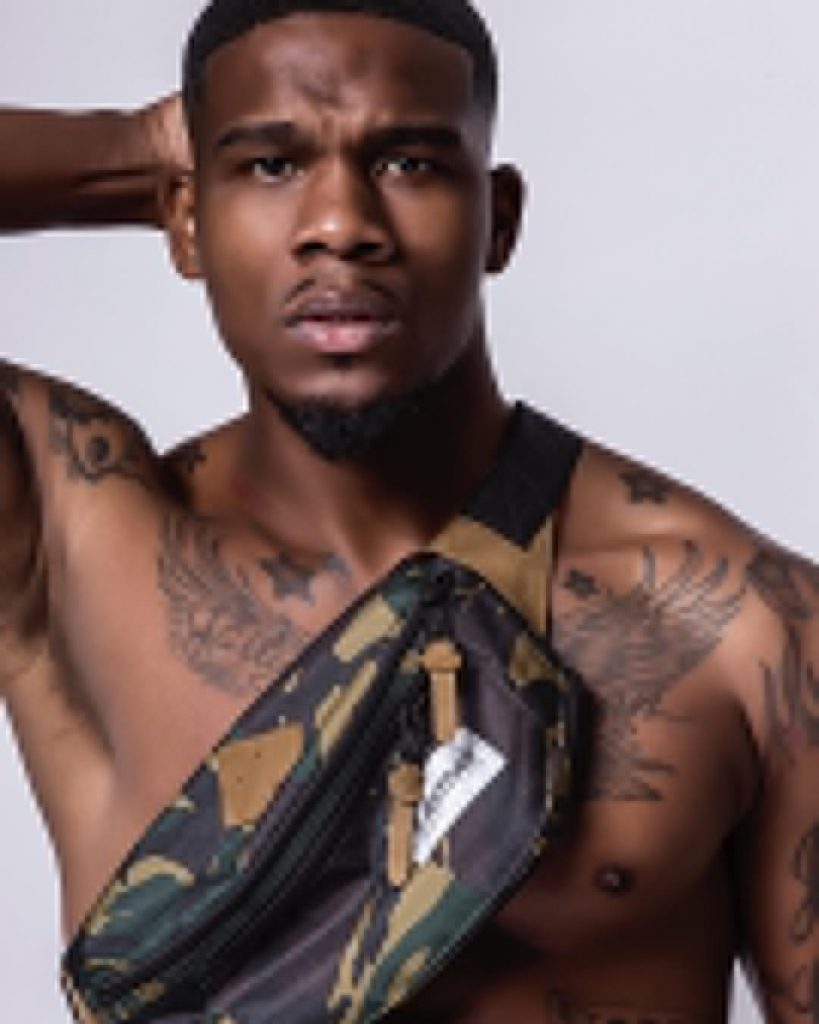 HELLTER: Any cool behind the scenes happenings or bloopers that stand out to you from Tales?
ADRIAN: It was really cold lol but just great moments with the cast. The truck scene was really cool while we were on the back of it, we actually weren't really moving. We were inside a tent and people from the crew were rocking it to make it seem as if we were moving. It was pretty cool. I thought to myself "welcome to Hollywood!"
.
.
.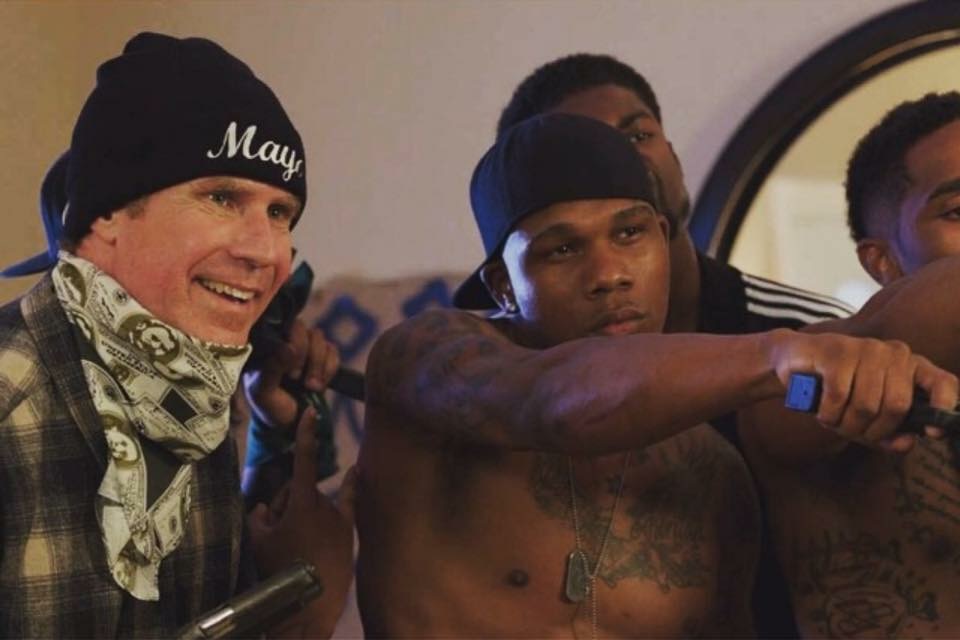 HELLTER: (Laughs) Yup, welcome to Hollywood. Tales from the Hood 1 and 2, deal mainly with a Black Cast. I am happy to see that Black Horror is popular. Get Out put Black Horror on the map. I love both Tales from the Hoods. What are your thoughts on the love of Black Horror recently and Tales from the Hood 2?
ADRIAN: I think that it is emerging and I think that given the opportunity "us" people of color can do the unimaginable! 
.
.
.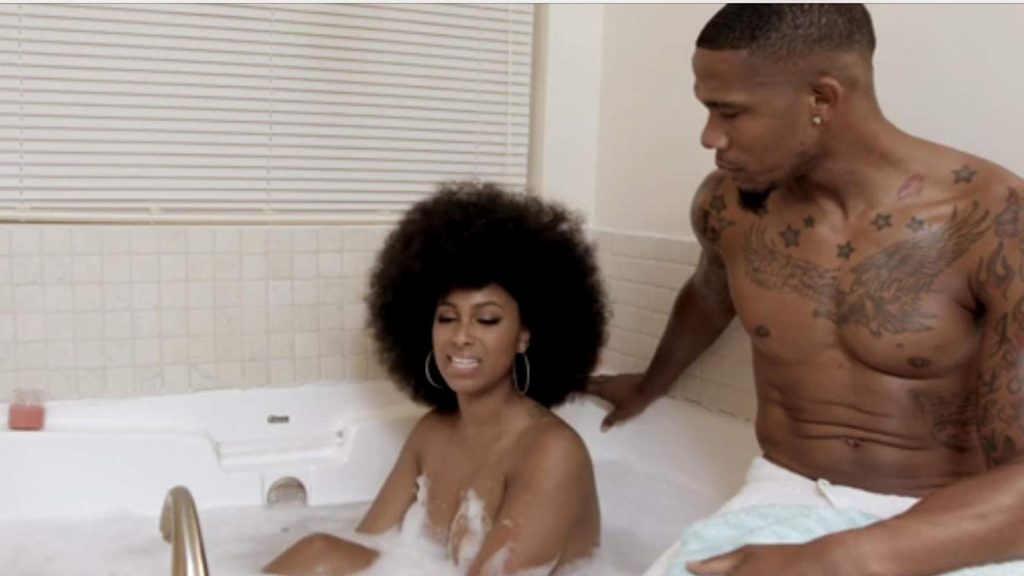 HELLTER: Anything else you want to discuss or promote?
ADRIAN: You guys can follow my Instagram for the latest and upcoming projects for myself @adrianlockettofficial
.
.
.
HELLTER: Thank you so much for taking the time out to talk to us today. Have a good day sir.
ADRIAN: Thank you guys for reaching out! Stay on path and remember that you can only be as big as you think you can! Be blessed and again thanks for reaching out!!
.
.
.
.
---