Black Horror Month: Hellter interviews Ken Sagoes (A Nightmare On Elm Street 3: Dream Warriors)!!
---
Black Horror Month: Hellter interviews Ken Sagoes (A Nightmare On Elm Street 3: Dream Warriors)!!
---
Hello Grue-Lings,
   Today at Gruemonkey. I am so happy and proud to dedicated the entire month to Black Horror. It's Gruemonkey's Black Horror Month, to honor and give thanks to the amazing Black actors who have been in horror films or horror tv series. We start off Black Horror Month with Ken Sagoes who is famous for playing Kincaid on A Nightmare On Elm Street 3: Dream Warriors and A Nightmare On Elm Street 4: Dream master.
Ken Sagoes is an award winning writer and actor who has over 100 film, TV, and stage credits. He's a former staff writer with Paramount Television, won a CableAce Award and was a HUMANITAS Prize Finalist for writing and co-starring in Disney Channel's "On Promised Land". Sagoes has written fourteen plays and over thirty-five screenplays. As a stage actor, he has received several awards, including a NAACP Theater nomination for Ted Lange's critically acclaimed play, "George Washington's Boy". In Nightmare On Elm Street 3 he became the first African-American actor to survive a major horror film and return for a sequel. He's also known for John Singleton's "ROSEWOOD" as the loveable "Big Baby" and the role of "Darryl" with Martin Lawrence in the hit series, "What's Happening Now".
In 1997, Sagoes founded GBC-Giving Back Corporation, a 501 (c) 3 organization that helps send inner city youth to summer camp and helps pay for books and supplies for college bound students. GBC also gives an Annual Toast/Roast to honor entertainment pioneers who have paved the way. He also runs The Sagoes Company and has a short film called The Secret Weapon.  Here is my interview with the amazing Ken Sagoes:
.
.
---
.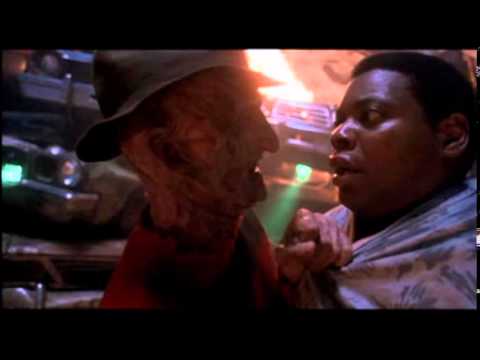 HELLTER: What got you involved in horror and what were some of the horror films that really scared you?
KEN: I often like to say that I didn't get involved in horror, but horror got involved with me. As a young actor, I enjoyed working and going out trying to get roles. I was blessed that the role of Kincaid came along.
.
.
.
HELLTER: Yean, Kincaid has a big horror following. I read that you met and talked to two huge horror icons, Alfred Hitchcock and Vincent Price. How were both those experiences like for you?
KEN: I had the honor of meeting so many stars (even legends at the time) when I first moved to Los Angeles and got a job at Universal Studios as a security guard. I was a guard that walked from post to post, hitting a key to make sure I did rounds. Mr. Vincent Price was one that I really met in passing, it was basically a hello, not a conversation. But Mr. Alfred Hitchcock was one that I had to go to his office and hit a key to make sure I checked the area. He was waiting for his driver to pick him up and saw me looking at his wall. He caught me off guard and said hello from my back. I had a deep Southern accent and he asked me where I was from. I expressed my dream and how much I loved The Birds. Like other legends, I met during my time as a security guard (Lucille Ball).
.
.
.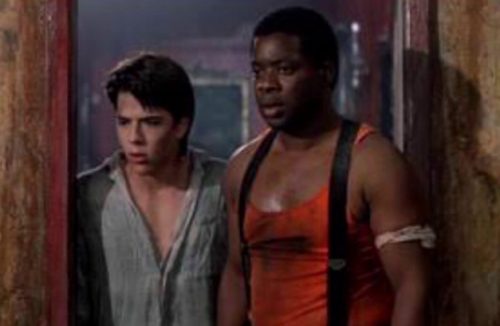 HELLTER: Wow, that's so awesome!! How did you get the role of Kincaid for Nightmare on Elm Street 3?
KEN: Like most auditions, you go in, sign in, and wait for your time. Usually, you don't have to wait but a few minutes, even when they are running behind. I was tired and had been in court all day. It was a very rainy day. I lost the case at court, very pissed, and the rain was pouring down even harder. I had to catch three buses to get there. I had everything planned out. My audition was at 4:20, so the bus got me there around 3:50. I thought since I was early, I could go in, they see me a little early, and I could be out in time to catch a 4:55 bus. (the good thing was that the bus stopped very close to the building of the audition.) I walked in the audition and was more actors outside the door than I can count. They were running more than 45 minutes behind. Plus, every actor that was there for the Kincaid role was extremely well built. To me I didn't have a chance, I had become even more pissed. I knew that I wasn't going to catch my 4:55 bus, plus, it was getting into everyone getting off work, clothes were wet – I just didn't want to be at this damn place. I called my agent told him what was going and that could they set up another appointment. He told me that it was important that I meet this casting director for other projects. Long story short, more than an hour or so past, and finally it was my turn to go into the audition room. The casting director and Chuck Russell, the director was sitting there. Yes, I had a little attitude when I walked into the room. I read the scene, and the director got up and said he liked it. I really just wanted to get this over with and leave. Chuck Russell said read it more like you would feel and do what you feel. So I said a few cuss words as I would say it, and knocked a few things around. All Chuck and the casting director said was, "thank you." When I got home and walked in the door, my phone was ringing. It was my agent, "Ken, what the hell did you do in that room!" I proceeded to say how sorry I was it was just a bad day. My agent interrupted me and said, "They loved you – you got the role." That is how I got the role of Kincaid.
.
.
.
HELLTER: Oh wow, that is so cool. It's a good thing you were pissed when you went in for the audition (laughs). Did you watch both Elm Street films before you worked on Dream Warriors?
KEN: I had never seen a Nightmare on Elm Street movie. So I went in cold turkey not really knowing the history of the movie.
.
.
.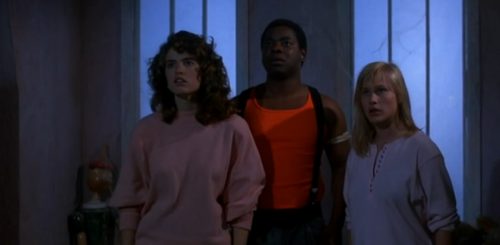 HELLTER: Kincaid was a badass tough guy who don't take crap, but he also liked to make people laugh with his jokes. I read you did stand up comedy, did that help with the comedic side of Kincaid and did you come up with the famous line: Let's go kick the mother fucker's ass all over dreamland? (Laughs).
KEN: I did make some lines, but to honest, the writer(s) had some really great lines. I changed a little of the wording, but for the most part, it was close to what was written in the screenplay.
.
.
.
HELLTER: That's one of my favorite lines of the Elm Street franchise. That and Welcome to Prime Time Bitch (laughs). How was it like working and hanging with Robert Englund and once Robert is in makeup and goes in full Freddy mode, was in scary to you at all?
KEN: Offset or out of character, Mr. Englund is what I often say about people like him is that he is an earth angel. As Freddy, Robert Englund is nowhere to be found. He is a true artist. If you listen to Robert for 10 minutes, you will feel like you have taken a class at Yale or Harvard. He is a wonderful story teller, a teacher, and an all-around artist.
.
.
.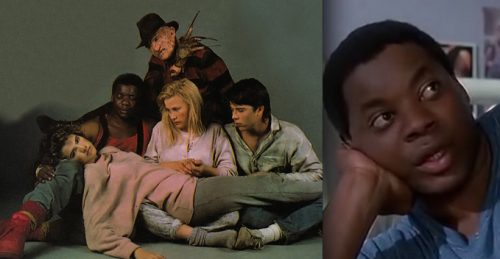 HELLTER: Robert seems like such an amazing guy. Would love to just hang out and talk to him. How did it feel to be the first African American Male to live in a horror film in Dream Warriors?
KEN: It was an honor and will always love the honor. But to be honest, the first was really the great legendary Black actor, Mr. William Marshall. He played Blacula in a Black Exportation film back in the 70's. But as an international film. I am the first in that area. 
.
.
.
HELLTER: Blacula is a classic film for sure. How was it like working with Chuck Russell?
KEN: Wonderful director. My hat always off to him. If you read this Chuck, thank you again for believing in me.
.
.
.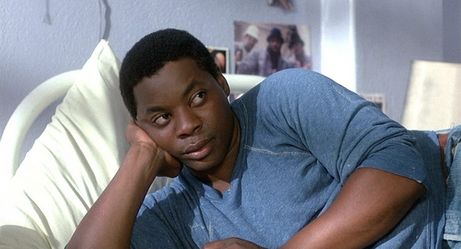 HELLTER: Did you hang out and get along with the other Elm Street kids from Dream Warriors? I see you all still do a lot of Horror conventions yet? I met Heather Langenkamp and she is such a sweet amazing person.
KEN: We are all still very close, still, like family. We may not see each other as much as we would like or able, but once we come together it's like we just saw each other last week.
.
.
.
HELLTER: I like to hear that. That you all are still very close. It's a bond. Did you ever think Patricia Arquette would become a big star? When she does interviews, she doesn't like to talk about her time in Dream Warriors.
KEN: Yes, I really did. I knew she would become big. She was a very dear friend to me on the set and off, and when I see her she is always pure love and respect.
.
.
.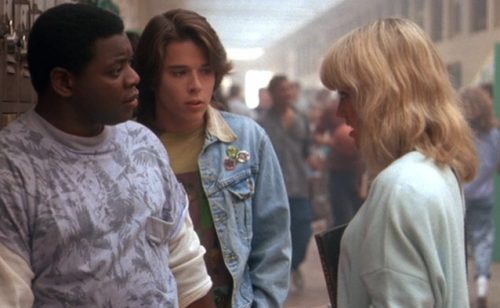 HELLTER: Speaking of big stars from Dream Warriors. Dream Warriors was one of the first roles of Laurence Fishburne. How was your interaction with him behind the scenes?
KEN: Laurence Fishburne was/is a seasoned pro and friend. He taught me a lot on the set. It is because of Laurence that I know how to do physical acting. Thanks, Laurence if you read this.
.
.
.
HELLTER: Mr. Fishburne is amazing! In Nightmare 4, Tuesday Knight replaced Patricia Arquette as Kristen, what was that like and how do you think she did?
KEN: I can never take anything from the great work of Patricia Arquette. No one could ever replace her. What was so great about Tuesday Knight is that she never tried to replace her. She came in and did Kristen in her own way and it worked. Tuesday is a wonderful actress and always at the top of her game.
.
.
.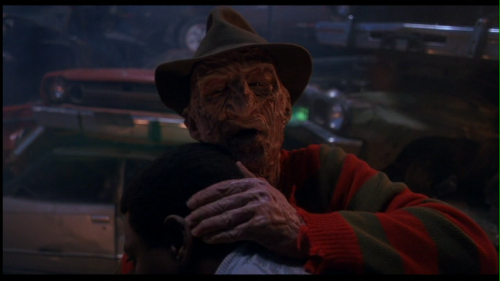 HELLTER: I agree. Tuesday was amazing. She is a super sweet person as well. What were your thoughts when they brought the characters of Kincaid, Joey, and Kristen back to all be killed off so fast in the first minutes of Nightmare 4?
KEN: "The CHECKS will be limited. Damn!" (Laughs), but that's the truth. It wasn't personal, and I didn't take it personally. It's the nature of the business. My time was up and they wanted to focus on the new kids. However, if I was writing the scripts, Kincaid would still be fighting Freddy.
.
.
.
HELLTER: I would love to see more battles between Kincaid and Freddy. That's a good idea. What was your favorite kill scenes in both Nightmare 3 and 4? In Nightmare 3 mine is welcome to prime time bitch and Nightmare 4 I would have to see Joey's scene with the naked lady in the water bed.
KEN: Breaking through the wall in part 3, the junkyard scene in 4. (However I didn't have that many to chose from in 4). 
.
.
.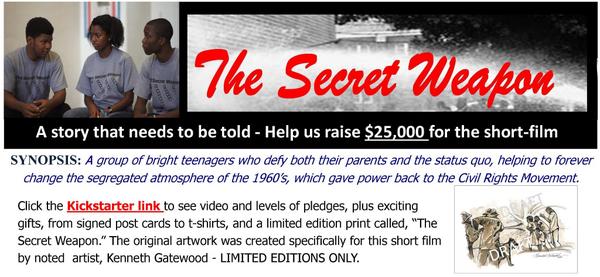 HELLTER: Tell us about The Secret Weapon?
KEN: The Secret Weapon is about young people as young as 6 years of age in 1963 that went head to head with legendary racist, Bull Connor and helped give the power back to the Civil Rights Movement.
.
.
.
HELLTER: I would love to see that film. What is The Sagoes Company?
KEN: It's a collection of my writings and screenplays. Most people are not aware, but I am an award-winning writer and former television staff writer.
.
.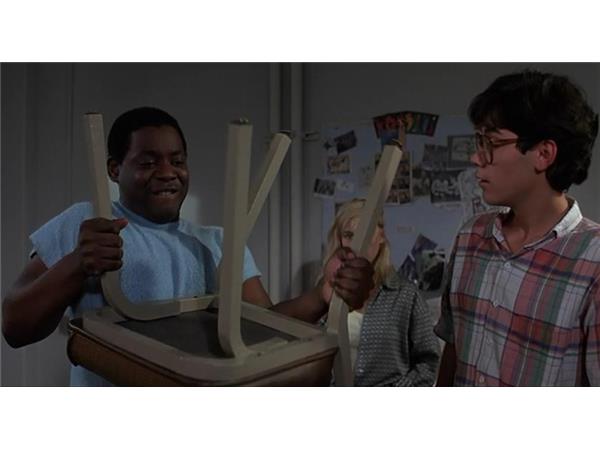 HELLTER: AWESOME!! Anything else you want to discuss or promote?
KEN: I have a non-profit organization I founded in 1997 called, GBC-Giving Back Corporation. My mission statement is to offer a helping hand to those trying to help themselves. GBC hopes to promote educational goal among youth. GBC wants to raise the bar of excellence and foster a more positive attitude, approach to life and interaction with the community. It is important that our children and community realize by empowering their beliefs, they can make a change.
And by the way, ALL OF MY SIGNING go to my non-profit. Donations can be made at www.gbc-givingbackcorporation.com
.
.
.
HELLTER: Thank you so much sir for joining us today on Gruemonkey and help celebrate our Black Horror Month. 
KEN: Thank you for this interview sir. 
.
.
---
.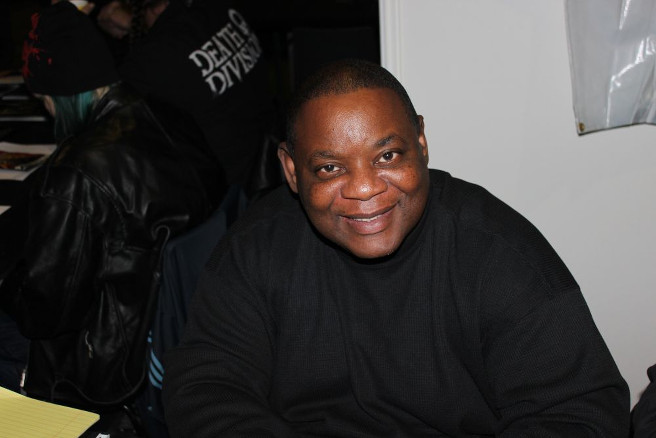 .
.
.
.
.
.
.
.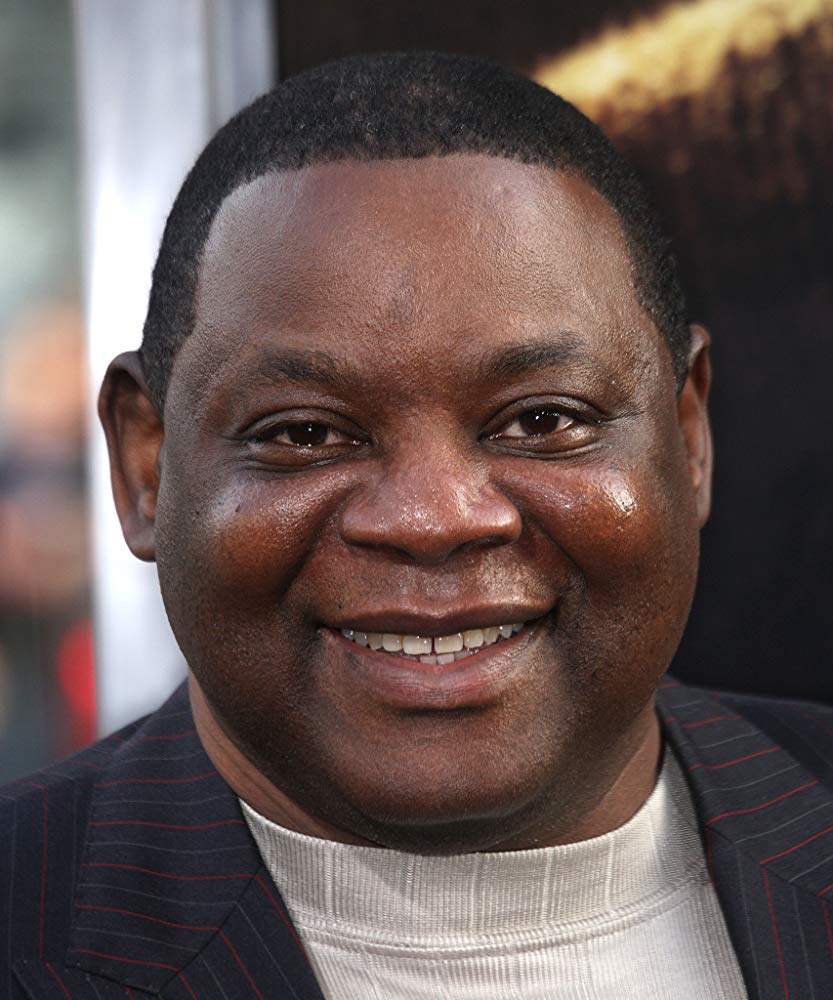 .
---