Hellter interviews Colton Medlin (Lore, Sleepy Hollow)!!
---
Hellter interviews Colton Medlin (Lore, Sleepy Hollow)!!
---
Hey Grue-Lings Listen Up,
   Today's Interview for Gruemonkey, we have a great young actor. He was in both horror series Lore and Sleepy Hollow. His name is Colton Medlin. Colton has also been in numerous films and tv series such as: Up on the Ladder, Identity Thief, Your Pretty Face is Going to Hell, Halt and Catch Fire, The Duff, Survivor's Remorse, The Yellow Birds, and a series in pre-production called Questionable. Here is my interview with Colton Medlin:
.
.
---
.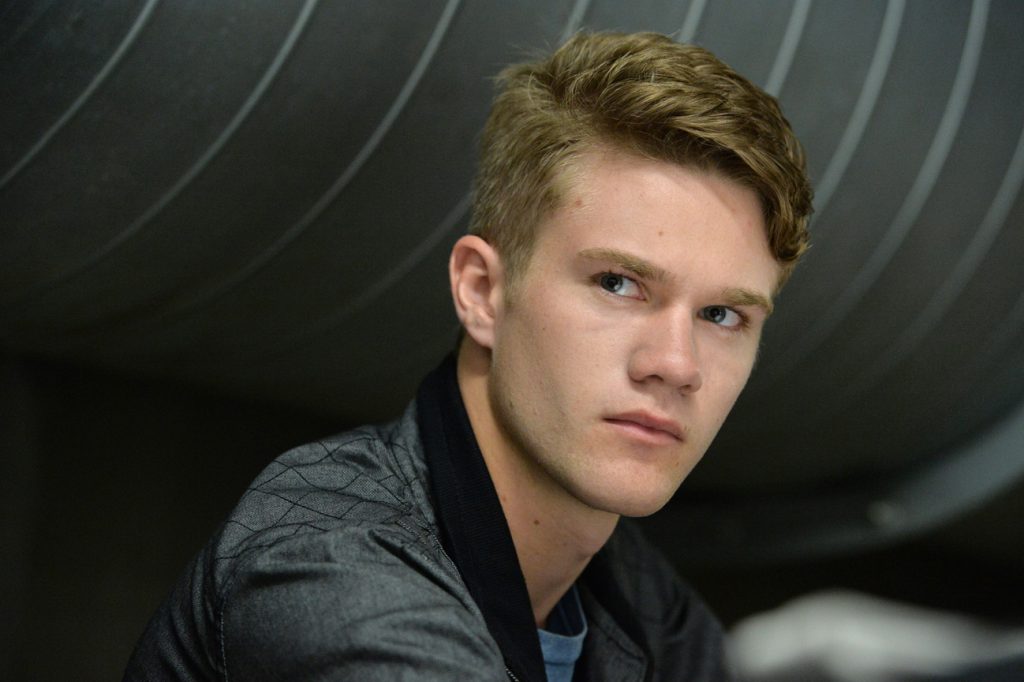 HELLTER: What made you want to be a actor and how did it happen for you?
COLTON: I always loved movies, but I grew up in a sports family so I was pushed into, and sucked at, pretty much every sport imaginable.  But my dad was always a big comedy fan and we really bonded over that, so I started doing Improv in middle school. It was something that I was good at and he could be proud of. That's when I really got bit by the bug. I kept doing theatre through high school and in my senior year an agent handed me his card after a show. Lucky for me this happened right as Georgia began their entertainment tax breaks, so the industry really exploded in Atlanta as I was getting started. I was acting alongside some of my comedy heroes just a few months later. I got really lucky timing wise.
.
.
.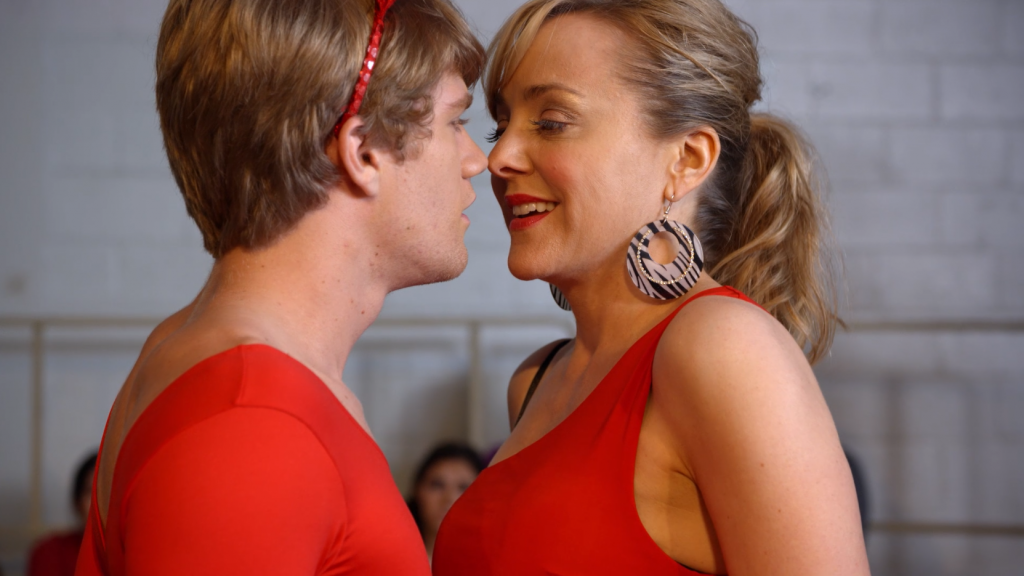 HELLTER: That's awesome Colton. Your very first role is a short film called Up on the Ladder. How did you get the role of Cole?
COLTON: Up on the Ladder was directed by a friend from my improv troupe, Andrew Donoho, so this was another "right time and place" situation. Donoho was always a filmmaking prodigy – he's gone on to win several VMA's – so jumping onto that project was a no brainer. I learned a lot from him about making movies and I doubt things would have happened so quickly for me without that short.
.
.
.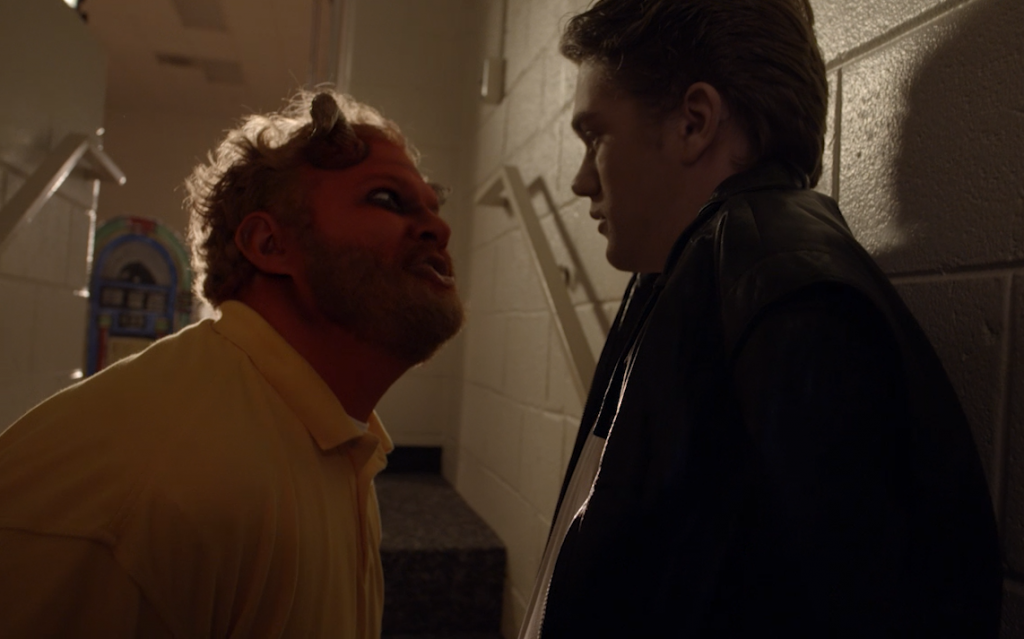 HELLTER: Happy to see you did that short, to help you with success in Hollywood. I have to say, I never heard of a tv series you did 1 episode for called Your Pretty Face is Going to Hell. Can you tell us about the show and your character Josh?
COLTON: You should watch it! Your Pretty Face is a trippy workplace comedy set in Hell created by Adult Swim Legends Dave Willis (Aqua Teen Hunger Force) and Chris Kelly (Harvey Birdman: Attorney at Law).
I had a lot of fun working on this show. I played a theater kid who's having an affair with his drama teacher and gets caught in a love triangle between her and a demon. So I got to do a lot of really out there stuff for it. To this day it's some of the most fun I've had working on something. So many great people work on that show.
.
..
.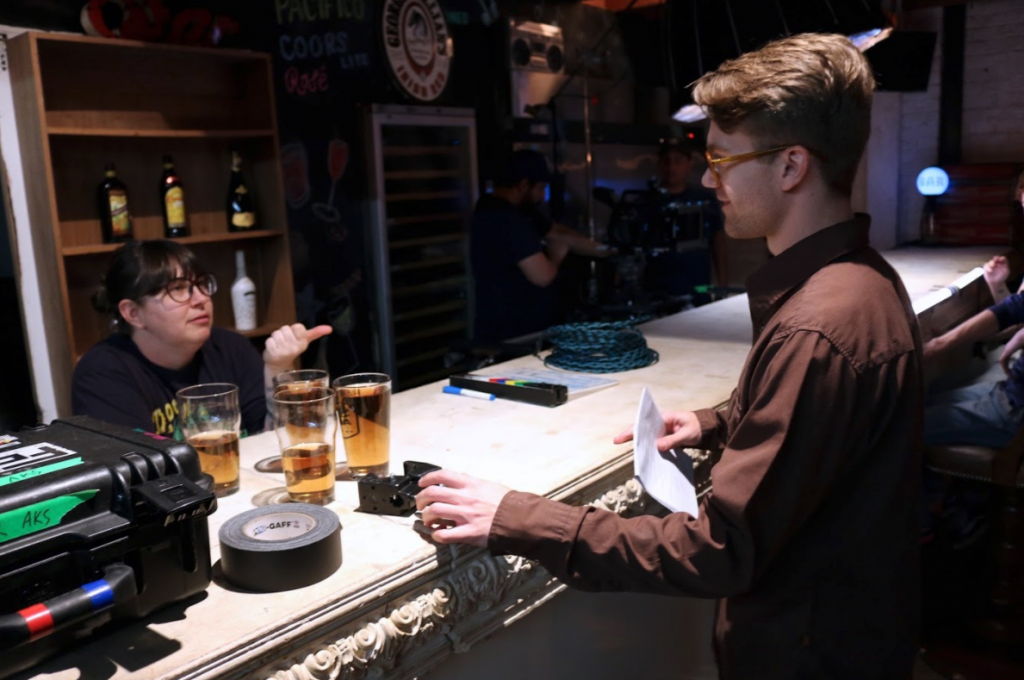 HELLTER: Ok! You convinced me to watch it. How was it like working on a popular series for 1 episode on Halt and and Catch Fire?
COLTON: I worked on the last episode of the first season, so at the time, no one knew it was going to be a hit. But working on it you could really feel the potential, such a great premise and cast. It was fun to watch that show slowly blow up. It's doing so well on Netflix that I still get a lot of messages from friends who are just now discovering it.
.
.
.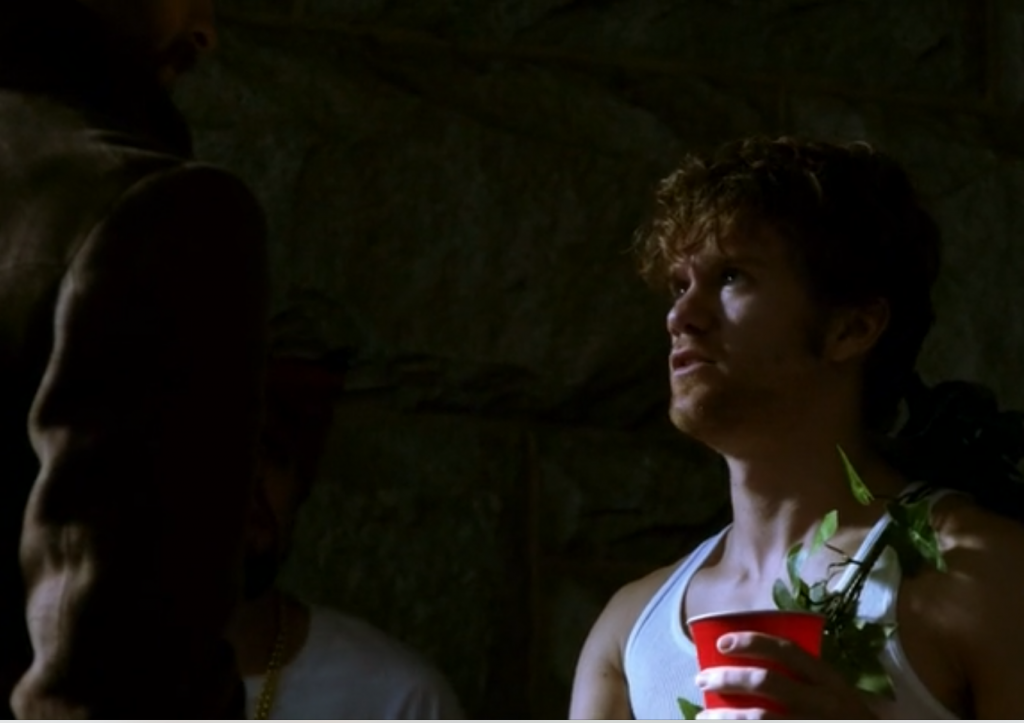 HELLTER: I have seen that show. Good show. What was your experience like working on Survivor's Remorse?
COLTON: This was a fun one to work on because they play pretty fast and loose in regards to the script, so we got to try out a lot of different things. I always love getting to improvise with comedic talents like Mike Epps. 
.
.
.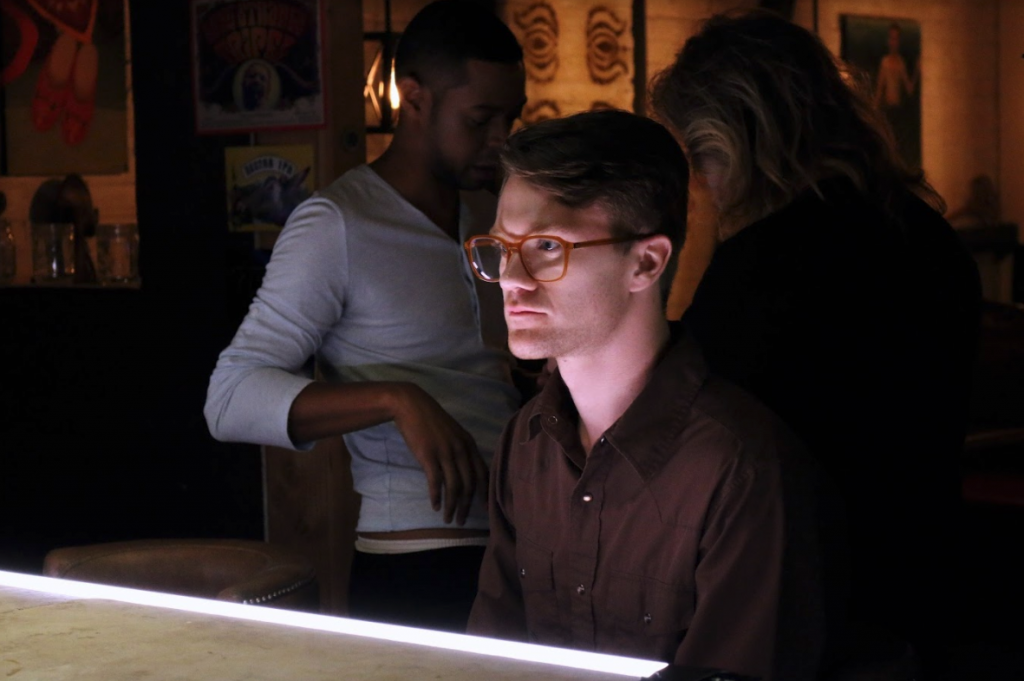 HELLTER: You were in two horror series, that I want to talk to you about. Before I do. I wanted to ask if you are a horror fan, and if so, what are some of your favorite horror films and why?
COLTON: It's sort of hard not to be a horror film lover right now – we are really seeing another golden age for horror movies. The Shining is one of my all time favorite movies, but so many of the new horror movies are mind blowingly good: Get Out, A Quiet Place, and The Witch to name a few. There is such interesting and complex storytelling happening beyond just getting scares. 
.
.
.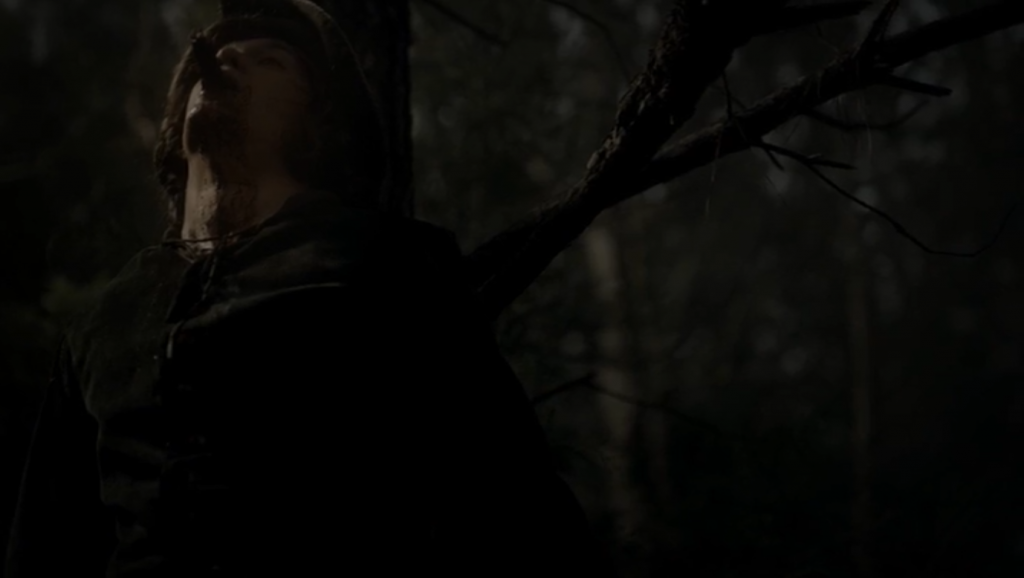 HELLTER: Yeah, The Shining is such an amazing horror film. Before you did a episode for Sleepy Hollow, did you ever see the movie with Johnny Depp or read up on the history of the story of the Headless Horseman and Sleepy Hollow?
COLTON: I had seen the Johnny Depp movie and definitely did some reading up on the legend on my flight to the shoot. My character in that show hosts a Toga party and gets in a drunken fight so I got to live out some college fantasies. Plus, given my size, having a credit as "Burly Frat Guy" is always hilarious to me. 
.
.
.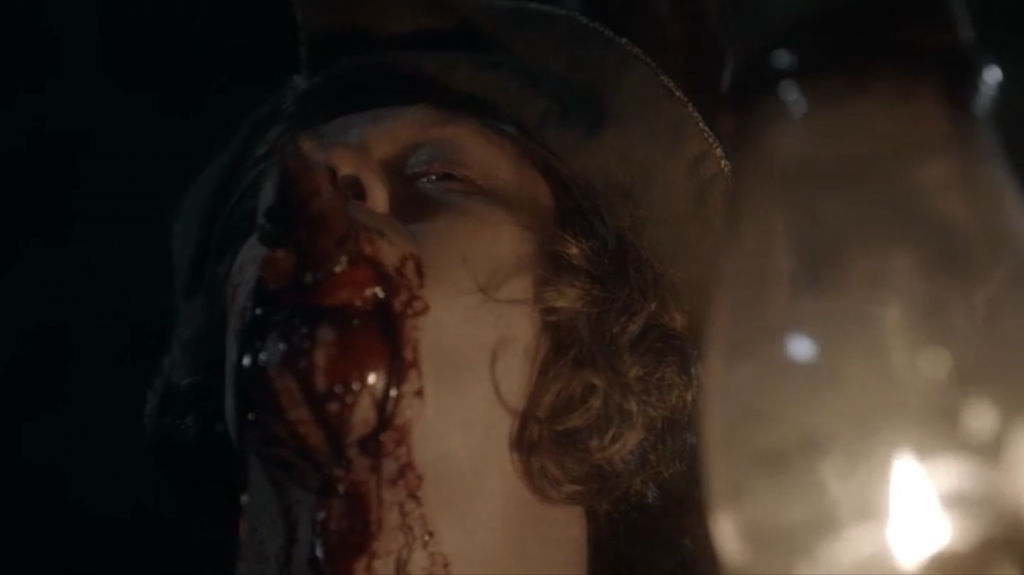 HELLTER: I never went to college. Always had fantasies of how cool it would be to be in a Frat and go to Frat Parties. That's cool you got to experience Frat Life for that episode. How did the process go to get the role of Burly Frat Guy on Sleep Hollow and Nils Vilhawer on Lore?
COLTON: The nice thing about the Atlanta market is that you get to send taped auditions rather than having to go in person, so things can move very quickly. Once you have a working relationship with casting, you can tape your audition in your house in LA and be on set in Atlanta shooting a few days later. That was the case with both of those. I have a really great team in Atlanta that make it really easy to maintain a career on both coasts. 
.
.
.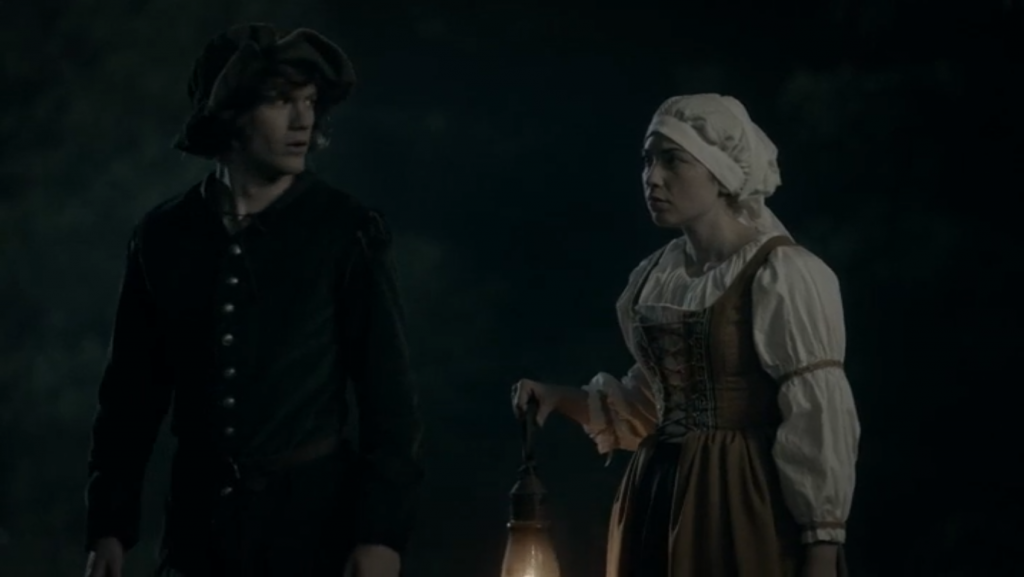 HELLTER: Lore is a very creepy series. How was it like working on set for such a creepy series, any good stories you can share about being in the episode as Nils?
COLTON: Thank god the director (Darnell Martin) was so amazing, because she turned what could have been a very uncomfortable shoot into a great experience.
I spent a large portion of production pinned to a tree spitting blood out of my mouth — and it was freezing cold. But Darnell stayed right there with us, working hard to scare the shit out of us. She really pushed us to give it so much more than what was on the page.
I would drive home from set at 6am still a little bloody with my eyes all bloodshot, I'm pretty sure the McDonald's drive-thru workers where I would stop thought I was on a serious bender or something.
.
.
.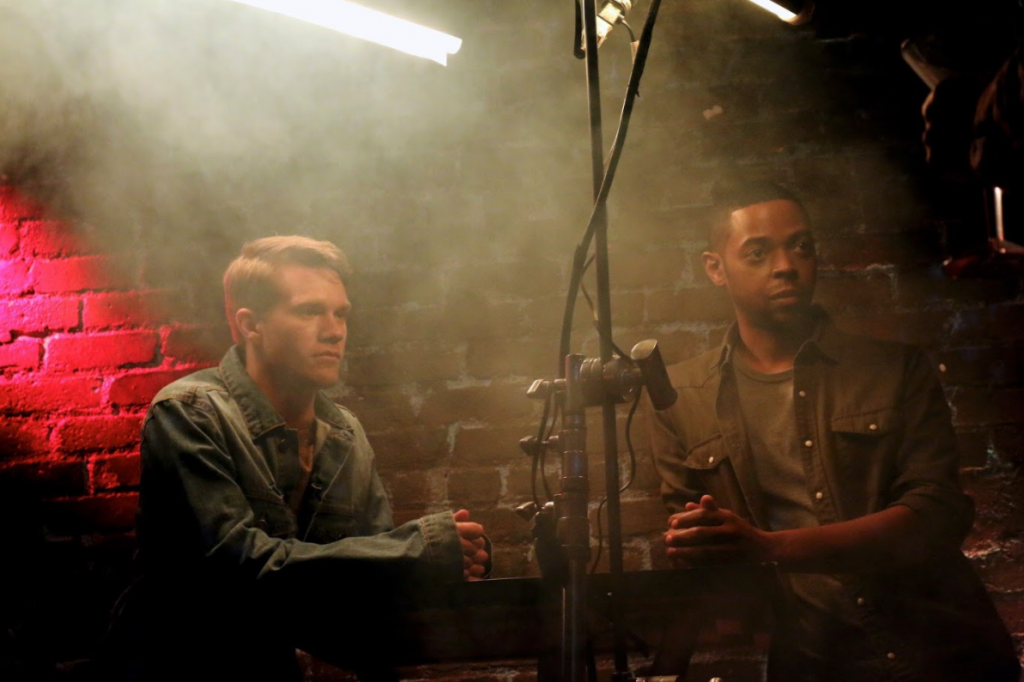 HELLTER: (Laughs). That is too funny!! What can you tell us about Questionable and your character Andy that is currently in Pre Production?
COLTON: Questionable is a short form series I created with my creative partner, Hooks.
It follows Andy, a bundle of anxiety, who is propelled on a comedic exploration of his sexuality after a night of same-sex flirting.
There isn't really a lot of queer content out there that doesn't also involve a lot of crying and suffering, so we wanted to create something that was a true hard comedy. The show has a similar style to Curb Your Enthusiasm or The League. We tried to stuff as many laughs into this thing while still keeping the complex emotional depth required for a story about questioning sexuality alive.
We shot it at the end of last year and it's nearing the end of post production now. I'm really excited to get it out to the world and see what happens with it.
.
.
.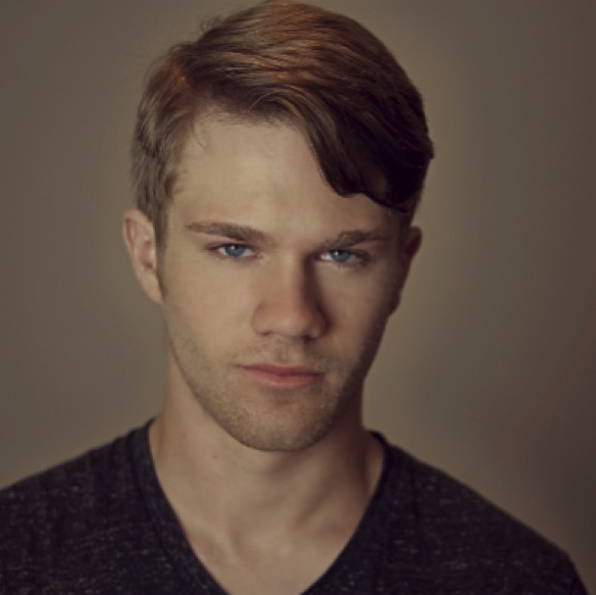 HELLTER: It's good to see actors like yourself who aren't afraid to explore in same sex scenes. Anything else you want to discuss or promote?
COLTON: You can follow me on everything @coltonmedlin
And you can follow along with Questionable by going to questionable.tv there should be a trailer coming soon.
.
.
---
.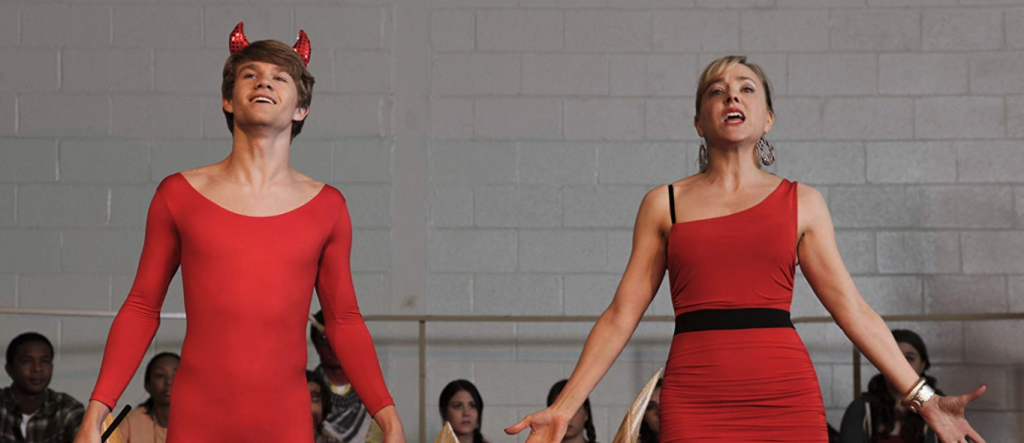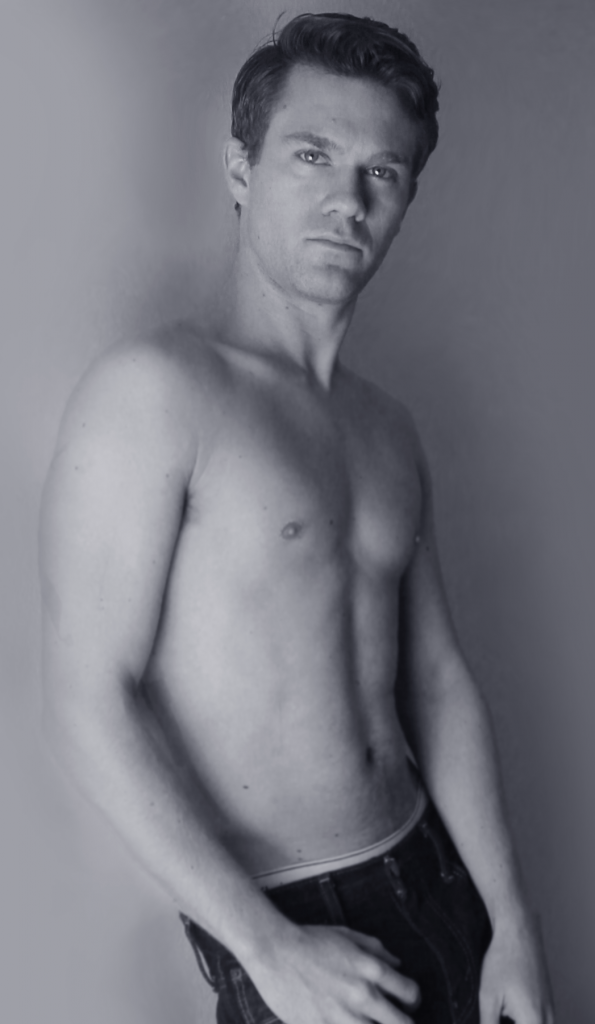 .
.
.
---