---
Andrew E reviews: NIGHTSHADE
---
Nightshade – The short feature film directed by GRUEMONKEY favorite Charles Chudabala.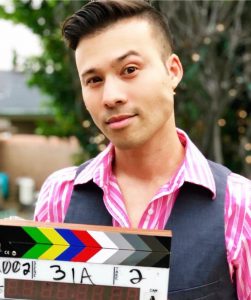 Synopsis: "A girl confronts her fears when visitors from another land materialize in the
shadows of the night..". The film stars scream queen Jennifer Nangle (That Night, Malvolia: The Queen Of Screams), Leah Schaefer (Absurd TV), Lexi Marlene (Cold Blooded) and Marle Schaefer (Absurd TV).
"Nightshade" marks the directorial debut for genre actor, and rising scream king Charles Chudabala (Ugly Sweater Party, Lilith.) "Nightshade" will be launched publicly on the official Facebook page and YouTube channel on Monday, January 29, 2019. The story is based on a recurring nightmare Charles had when he was just 5 years old. Charles drew influences from Marilyn Manson (Dope Hat Era), Willy Wonka and the Chocolate Factory, and Dario Argento's "Suspiria."
Director of photography: Paul Stephen Edwards (Ugly Sweater Party, Malvolia: The Queen of Screams),
Costume design: Ama Lea (ABCs of Death).
Assistant Director & Editor: Hunter Johnson (Ugly Sweater Party, 2 Jennifer)
Scored by: Richard Trejo (Mavlolia: The Queen of Screams).
Makeup by: Nikki Vizcaino (Lilith), and props by Christopher Hicks (Zero).
Here is what GrueMonkeys Andrew E thought of the movie:
Charles does an excellent job of capturing the terror of nighttime faced by little children around the world.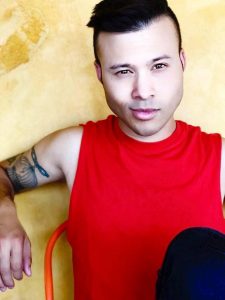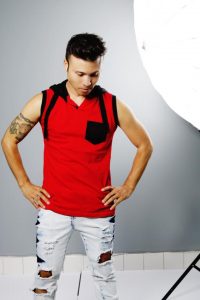 The conflicting fairytale messages of good VS evil we often tell children at young ages without any real thought about the real messages we are giving are showcased here in this clever short. The film times in just over 4 minutes and delves deep into the mind of our young protagonist. Bringing her worst fears to life at those moments before you sleep. I think everyone can remember a feeling of isolation, being left with only the thoughts in your head as a child in bed. That every creak of a floorboard could potentially be a monster. What if I need my mummy, my daddy disappear and nobody comes for me and I am alone.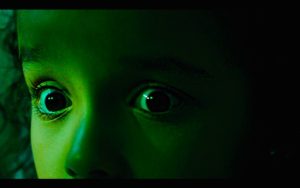 I think the costumes and effects in this short are nicely executed. The creative essence of a child's mind really plays out, and it's something as adults we learn to rationalize and control. But actually, the mind of a child can be a crazy, confusing and scary place.
#BEDTIME FAIRYTALE TURNS INTO A NIGHTMARE!
And trying not to give too much away, does anyone else find giant bunny's just a little creepy? Maybe just me.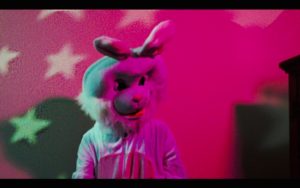 Charles is rising among the ranks of horror superstardom and for his first directorial debut, I think Charles is not only going to establish himself as a fine genre actor but as a creative mastermind too.
The acting in the short is great. Nobody lets it down. It's a small cast and hats off to Leah Schaefer as at such a young age she delivers with precision her character of Leah. The fantasy characters are over the top (an English term would be panto) but it is perfectly done as a reflection of the often obscure characters Children are witness to on TV and in movies.
The only let down here is that it isn't longer, maybe this could be the start of a series of bad dream shorts from other horror stars recalling their childhood nightmares all directed by Charles? – Please credit me for the idea 🙂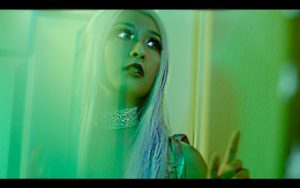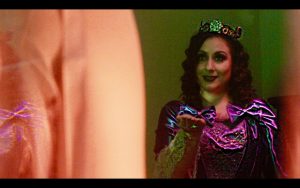 Was the land of make-believe really coming into reality? or are we just living in the world of child's racing mind before bedtime, or are we in her deepest nightmare?
Be sure to check it out, its worth a watch!
GRUEMONKEY SCORE: 4/5 GrueMonkeys!
Follow us on Facebook: @NightshadeFilm
IMDB: Nightshade (2019)
Youtube: Charles Chudabala
---